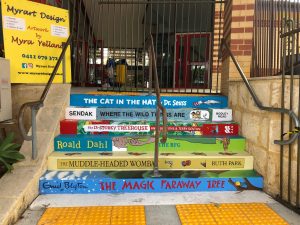 The very talented artist Myra Yelland has completed the artwork on the steps leading up to the library.
The steps look amazing and are a tribute to some classic and much loved books.
If you haven't already seen them make sure you come and have a look at how bright and beautiful the steps look.