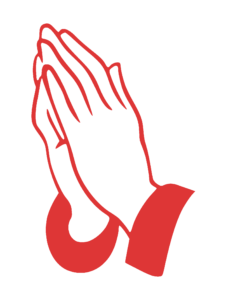 A PRAYER FOR OUR STUDENTS
Dear Lord
Thank you for the gift of education in every form.
As our children begin the new year,
may confidence be their foundation,
may grace be their guide
and may hope be their compass to a bright future.
We pray they will have eyes to see the needs of those around them
and a heart to love well.
May they face each day with positivity
knowing that no matter what comes their way,
they don't have to face it alone.
In Jesus' name.
Amen.

The Liwara Newsletter, Volume 2

  In this week's newsletter:
Welcome Week 3
Y6 Leadership Day
Parent Information Night
2022 Annual Community Meeting
and more...
Dear Parents and Caregivers
Welcome to the end of Week Three! There has been a calm and settled atmosphere all around our school and the children have all begun ready and eager to engage in their learning each day. It has been heartwarming to hear from our new families, as well as our continuing families, that their children are excited to be back at school and that they have been warmly welcomed and treated with kindness and courtesy by all they have come across, adults and students alike.  I can tell that we are in for an excellent year of positive relationships and tremendous outcomes for our students across all areas of school life!
At our opening Mass for the year on Friday 3 February, Fr Elver spoke to our students about the importance of looking after one another and always trying to do their very best not just with their learning but also with their relationships with their peers and teachers so they have a positive year in 2023.
We held our first Parents & Friends Group meeting last week and had a wonderful turn out with new and familiar faces….  I can tell it's going to be another great year as the evening was spent sharing ideas and planning for all the wonderful events they would like to organise.
LEADERSHIP DAY
Our Year Six students were involved in their Leadership Day last week run by Mr David Castelanelli and our students have shared some wonderful information about their experiences, a bit later in this edition.  Thousands of students have benefited from the authentic, relatable and transformational power of David's school programs and books. He is a leading Success Mentor & Coach for young adults and he has grown to become Australia's leading Youth Success Mentor - working with over 150+ schools annually.   David was formerly the WA Youth Ambassador in 2018 and also a finalist in the 2019 WA Youth Awards.
PARENT INFORMATION NIGHT
It was wonderful to see many parents attending the Information Night on Wednesday.  I hope you gained many insights from the teachers about how their classes run and how you may assist in your child's learning this year.
ANNUAL COMMUNITY MEETING
It was lovely to have so many of our community members attend the Annual Community Meeting which incorporates the P&F Group & the School Advisory Council AGMs, on Wednesday evening between the Parent Information Sessions.  The School Advisory Council discussed this new format and it was an enormous success.  Congratulations to our 2023 Parents & Friends Group & School Advisory Council members who you will be settling into their roles in the next few weeks.
SCHOOL FEES
Fees for the 2023 school year were issued this week and there are a number of options for payment.  Should you wish to change your payment plan or if you have account enquiries, please do not hesitate to contact us.
STUDENT WELLBEING
We continue with our whole school focus on student well being and resilience and acknowledge that students experience a tremendous amount of physical and mental growth on a daily basis and face lots of new experiences and challenges.  Being resilient gives our children the ability to tackle these encounters head-on and to bounce back from any setbacks which will allow them to have the best chance at personal success.  It allows them to grow in all situations and develop skills that are crucial to positive well being and development.  Resilience will also help them to approach new situations, people or experiences with confidence and a positive mindset, which will make them more likely to succeed.  Throughout the year we will introduce different strategies across the school to foster positive well being and resilience.

ENROLMENTS FOR CHILDREN STARTING SCHOOL IN KINDY 2023/2024/2025 AND PRE KINDY 2023/2024
If you have a child who is due to start Kindy in 2023, I urge you to contact our enrolment officer, Mrs Karen Rosser as soon as possible, to discuss the enrolment process as places are filling. I am currently meeting with future and current parents for our 2024 Kindy and Pre Kindy placements. Enrolment information and applications can be downloaded from our school website HERE or a paper copy can be collected from the school office.
If you would like to join a tour, registrations are essential and available via our school website.
Wishing you God's blessings and a wonderful weekend!
Mrs Andrea Millar
Principal
FROM THE ASSISTANT PRINCIPALS
PARENT INFORMATION NIGHT
Parent Information Night was held on Wednesday the 15th of February. If you were unable to attend either of the two classroom information sessions, a copy of the presentation is available on Seesaw.
SPECIAL SACRAMENT CLASSES
The All Saints Parish will begin their Reconciliation program with a Special Sacrament Class on Wednesday the 15th of February.  If your child in Years 4, 5 and 6 require these lessons to continue their sacramental journey, please reach out to Gillian Keating, the Religious Education Coordinator, at the All Saints Church Parish on (08) 9448 5288. The course will be completed in time for students in Year 4 to receive the sacrament of First Holy Communion later in the year.
LIWARA FAMILY MASS
This term's Family Mass will be held in the All Saints Church this Sunday, the 19th of February commencing at 9.30am. All families are encouraged to attend and those students who attend in school uniform are allowed to wear free dress at school the following day (Monday 20th February).
WHOLE SCHOOL PRAYER
Year 5 will be leading the school in Whole School Prayer on Monday 20th February at 2:40pm in the All Saints Parish church. All are welcome to join us.
ASH WEDNESDAY MASS
On Wednesday the 22nd of February we will celebrate the beginning of Lent by joining the Ash Wednesday Mass at 9:00am. We welcome all families to join us at All Saints Parish.
Miss Angela Leddin & Mrs Jesseca Francis
Assistant Principals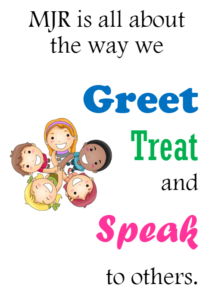 GREET, TREAT, SPEAK
At Liwara, we model Jesus' actions and words by 'Making Jesus Real' every day through our words and actions. 
Jesus spoke to everyone. Following in His footsteps, we will model that when you greet, treat and speak to people, it can open positive doors for you and/or help others with their day.  
IMPORTANT DATES 2023
TERM  1 DATES: Wednesday, 1 February – Thursday, 6 April
Week 3
Sunday 19 February - 9.30am Family Mass
Week 4
Monday 20 February - 2.40pm Whole School Prayer
Wednesday 22 February - 9.00am Ash Wednesday Mass
Friday 24 February - 2:20pm Hymn Singing
Friday 24 February - 6.00pm New Parents Sundowner
Sunday 26 February - 9.30am Year 5 Parish Mass
Week 5
Friday 4 March - 2.30pm Assembly
Sunday 5 March - 9:30am Year 4 Parish Mass
This week in Year One, the children have been participating in Finger Gym. We practice and improve our fine motor skills and hand eye coordination. These skills are vital for school success, as it allows children to use their vision and muscles to perform tasks such as writing, drawing, tying shoelaces, or catching a ball.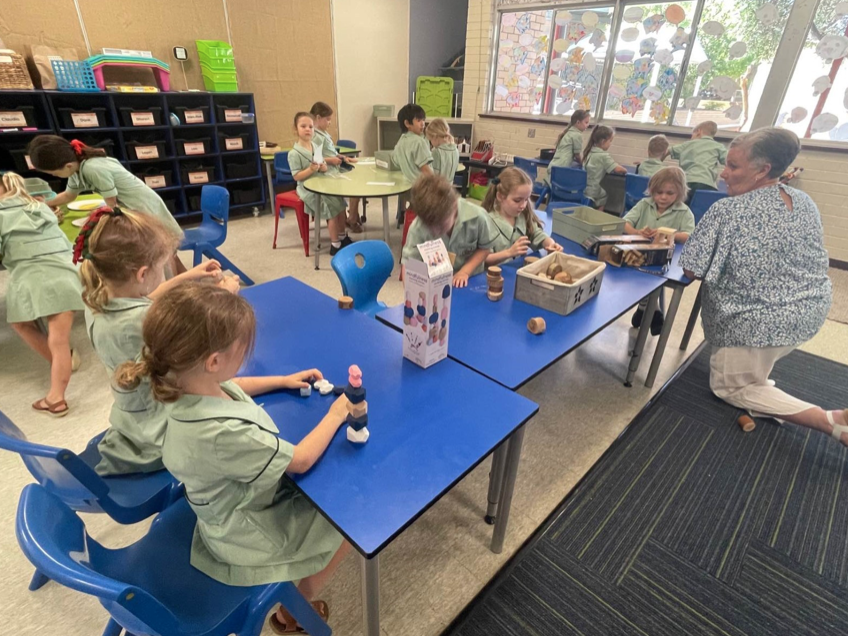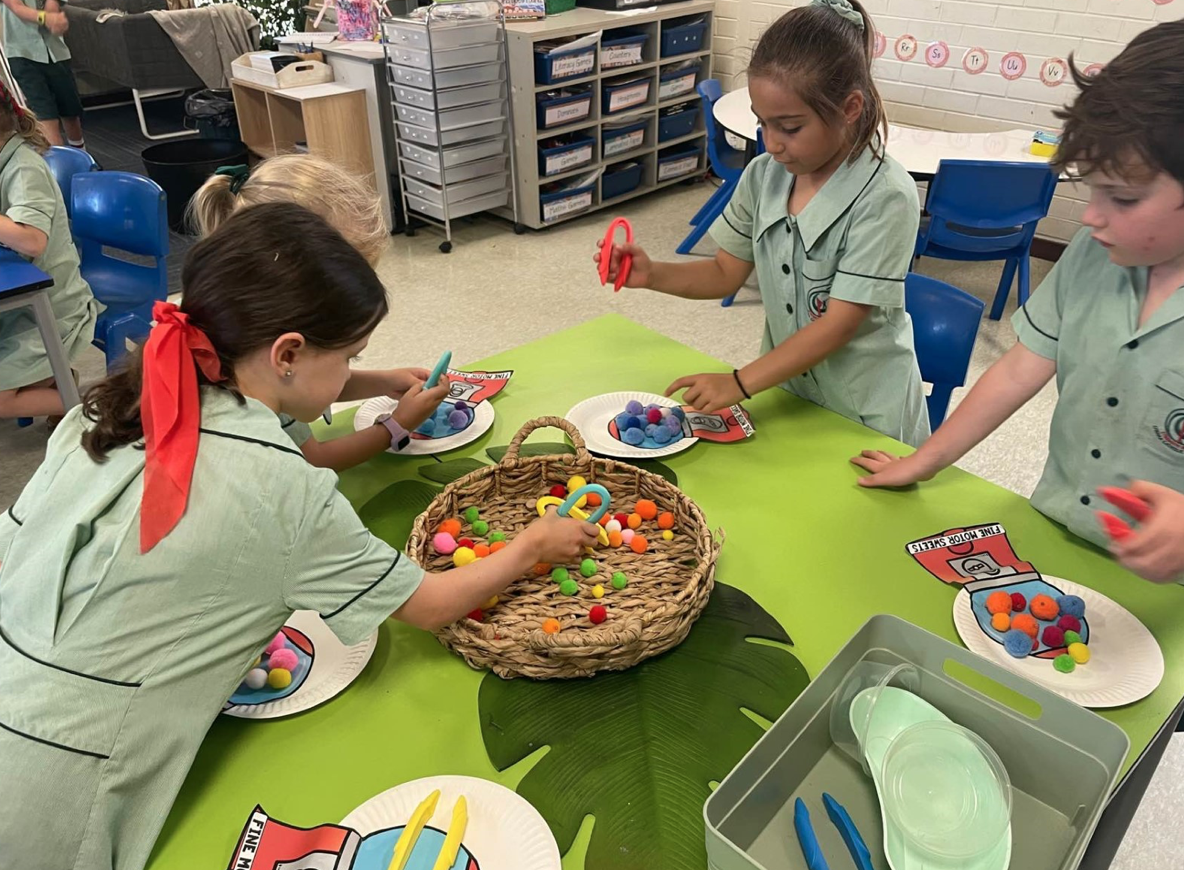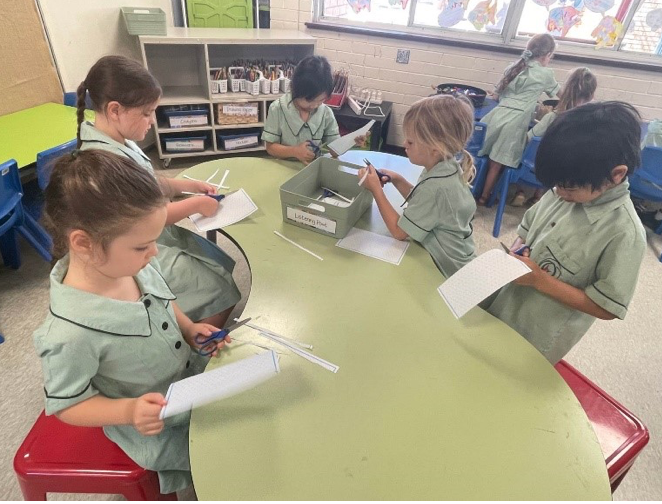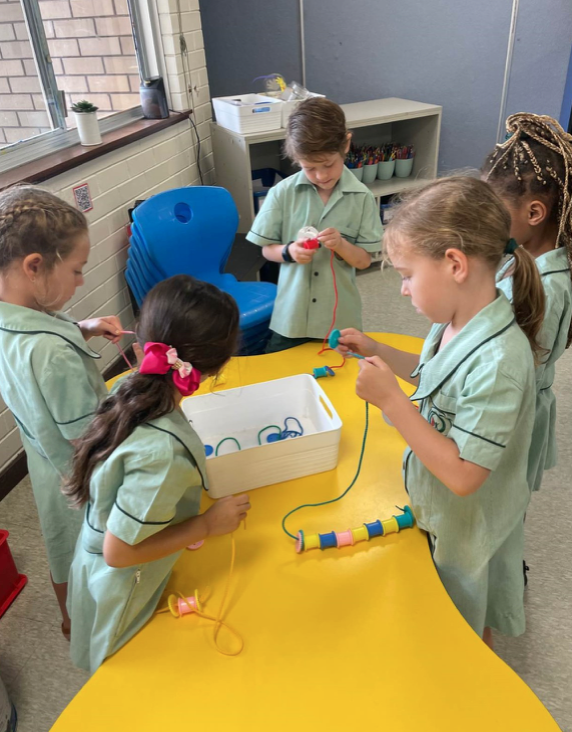 The Year 6 children were fortunate to take part in a Leadership Day. The day had three distinct themes :'Strong Minds, Strong Bodies, Strong Leaders'.  
STRONG MINDS
Guest speaker David Castelanelli, from Levitate Learning, engaged the students right away and got them thinking about the importance of communicating.  
Key ideas from the presentation were: 
be different

 

have a positive mental attitude

 

always find the good

 

TAKE ACTION!

 
STRONG BODIES
Christian Salinas, a strength and conditioning coach from I Am Fit Training, challenged the students through a series of movement activities. His positive reinforcement and motivation taught the students how our minds and bodies work together to achieve our goals. This was a fabulous session and it was incredible to see the children 'push through' to achieve the given task.  
STRONG LEADERS
We finished the day in class with an activity looking at our personality type and how to use our strengths to work with others to achieve shared goals. We discussed the Year 6 Leadership roles and nominated our preferences for 2023. 
We are looking forward to seeing our 2023 Year 6 students shine in their Leadership Roles.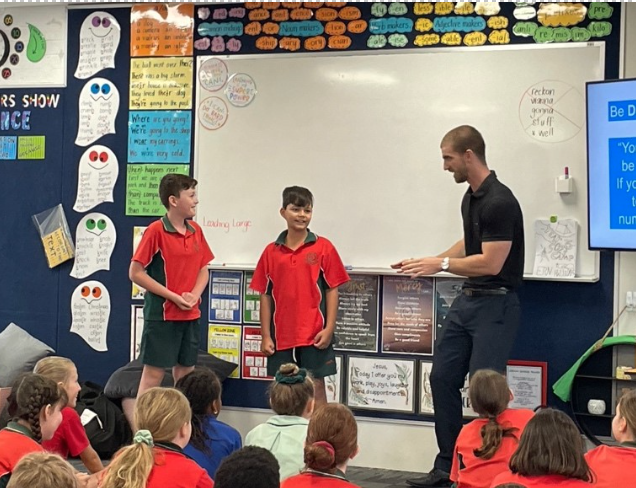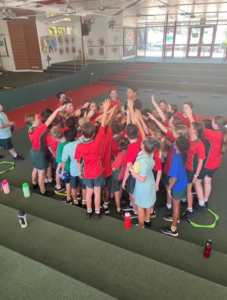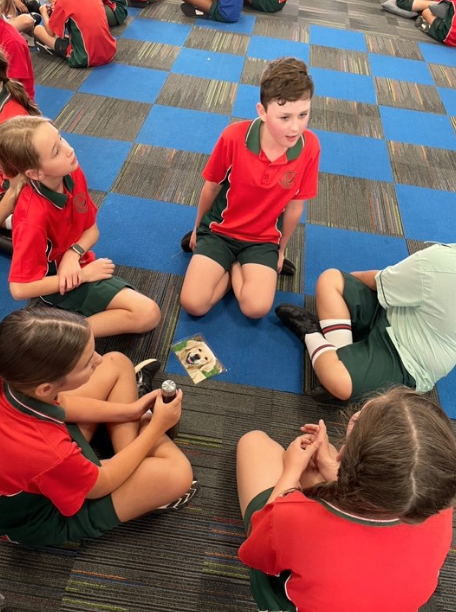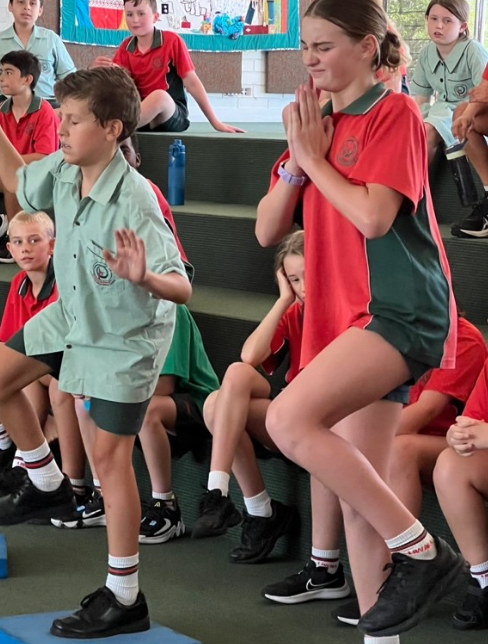 Library borrowing has now commenced! It was wonderful to see everyone's smiling faces and so many children remember their library bags. Library bags are essential to protect books in their journey to and from the library.  
All students are encouraged to return their borrowed books before school from 8.15am to go into the weekly raffle draw. 
Library Days 
Tuesday – Years 3 & 4 
Wednesday – Years 2, 5 & 6 
Thursday – Kindy, Pre-Primary & Year 1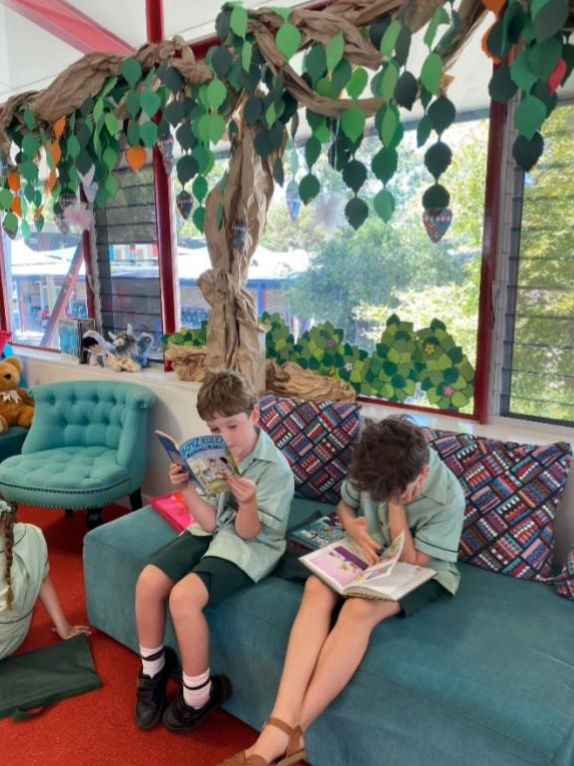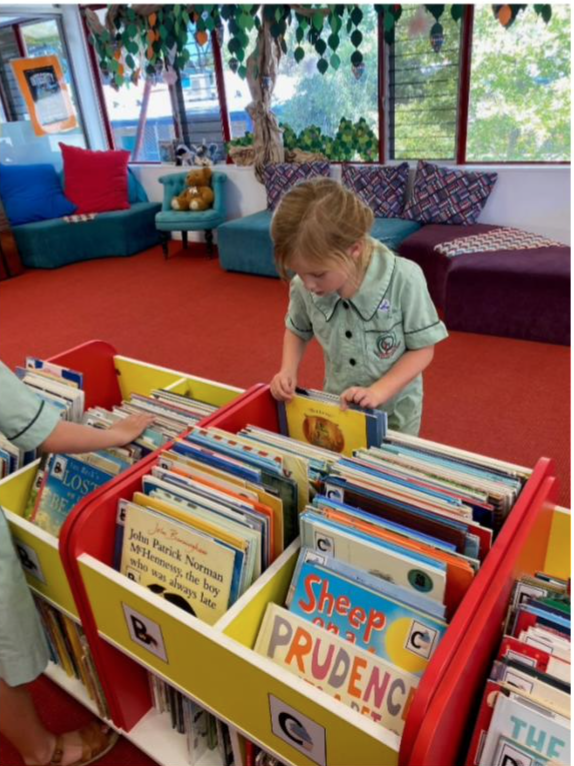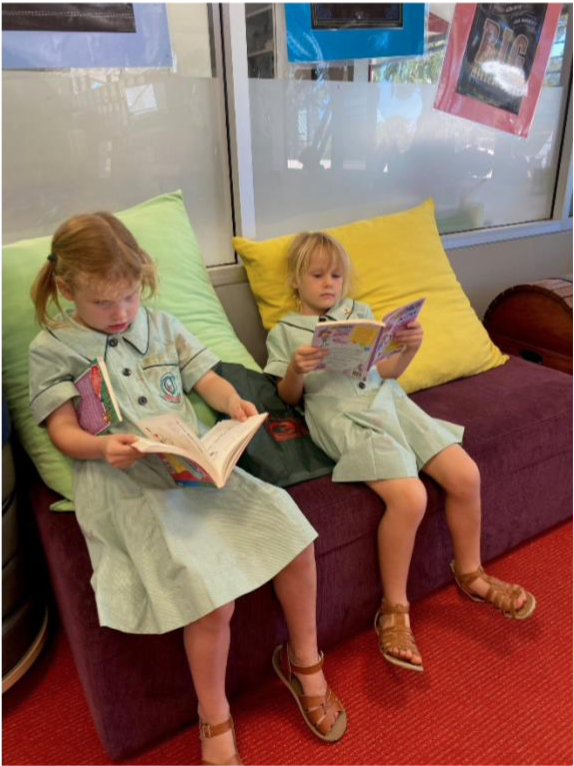 SHROVE TUESDAY
Next Tuesday 21st February is Shrove Tuesday and we will have a selection of pikelets at recess for 50c each.    A maximum of two per student please, our delicious pikelets include: -   Banana, Mango, Apple & Cinnamon, Raspberry, Plain and Gluten Free.
All of our regular popular items will of course be available.
SUSHI
Please note that as our sushi is ordered in fresh and collected on Friday's we cannot offer any changes with regard to additions or removing of certain ingredients.
Thank you for supporting the Liwara Canteen.
The Uniform Shop is open Thursdays from 8.15am - 9am for all your uniform needs! 
JFE Details
Phone: 9204 1701
Email: saes@jfe.net.au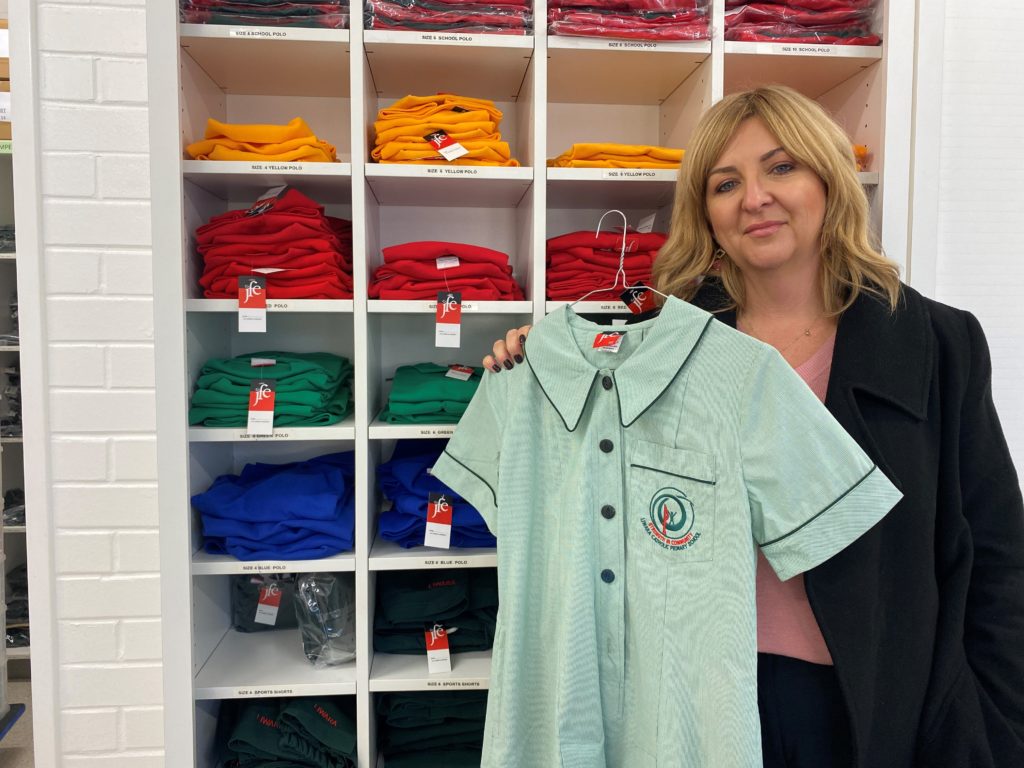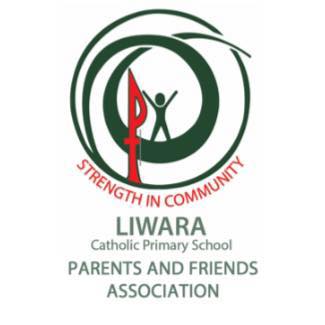 To read this week's P & F Newsletter, click here.
Please see our current Try Bookings Form and Reimbursement Form below:
To keep up to date, head to our private Facebook page by clicking here.
ALL SAINTS GREENWOOD
7 Liwara Place
Greenwood, WA
6024
PARISH PRIEST
Father Elver Delicano
REGULAR MASS TIMES
Monday – Friday 6am & 9am
Saturdays 6pm
Sundays 7:30am, 9:30am & 5:30pm
Anointing every 2nd Saturday of the month
OFFICE OPEN TIMES
Monday, Wednesday and Friday 10am - 3pm
CONTACT
m: 0466604754
e: greenwood@perthcatholic.org.au
PERTH ARCHDIOCESE WEBSITE
www.perthcatholic.org.au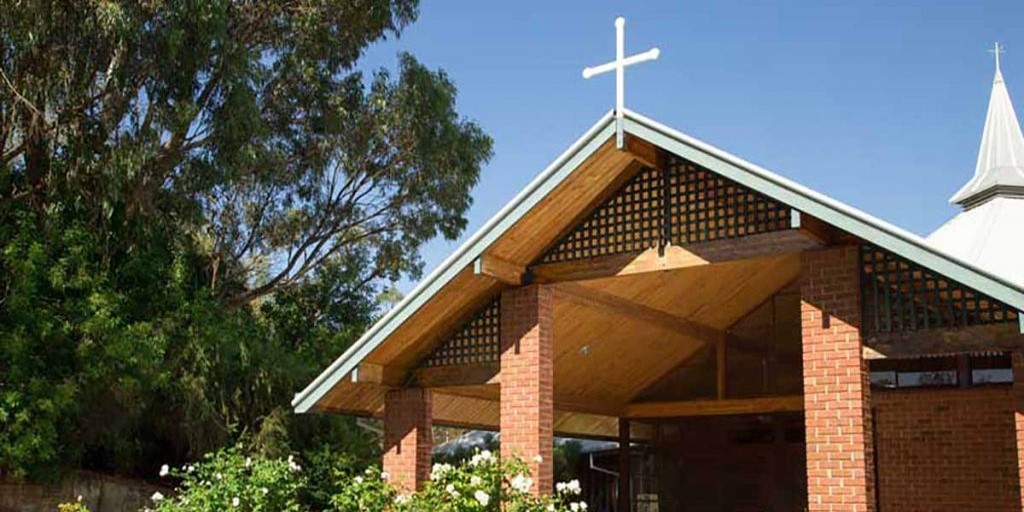 GREENWOOD DENTAL CLINIC
Welcome to all the new families in our schools.   In the coming weeks dental enrolment forms will be issued to each family.
If you would like to enrol your child…….
Please take the time to read the information provided before completing forms/ - there is a white form and a green form to be completed.
If you already attend a family dentist and DO NOT wish to enrol, please still return the forms with a "NO".
Return the completed forms to either your school office or post it to Greenwood Dental Therapy Centre by 10th March.
Kind Regards
Janet & Cath.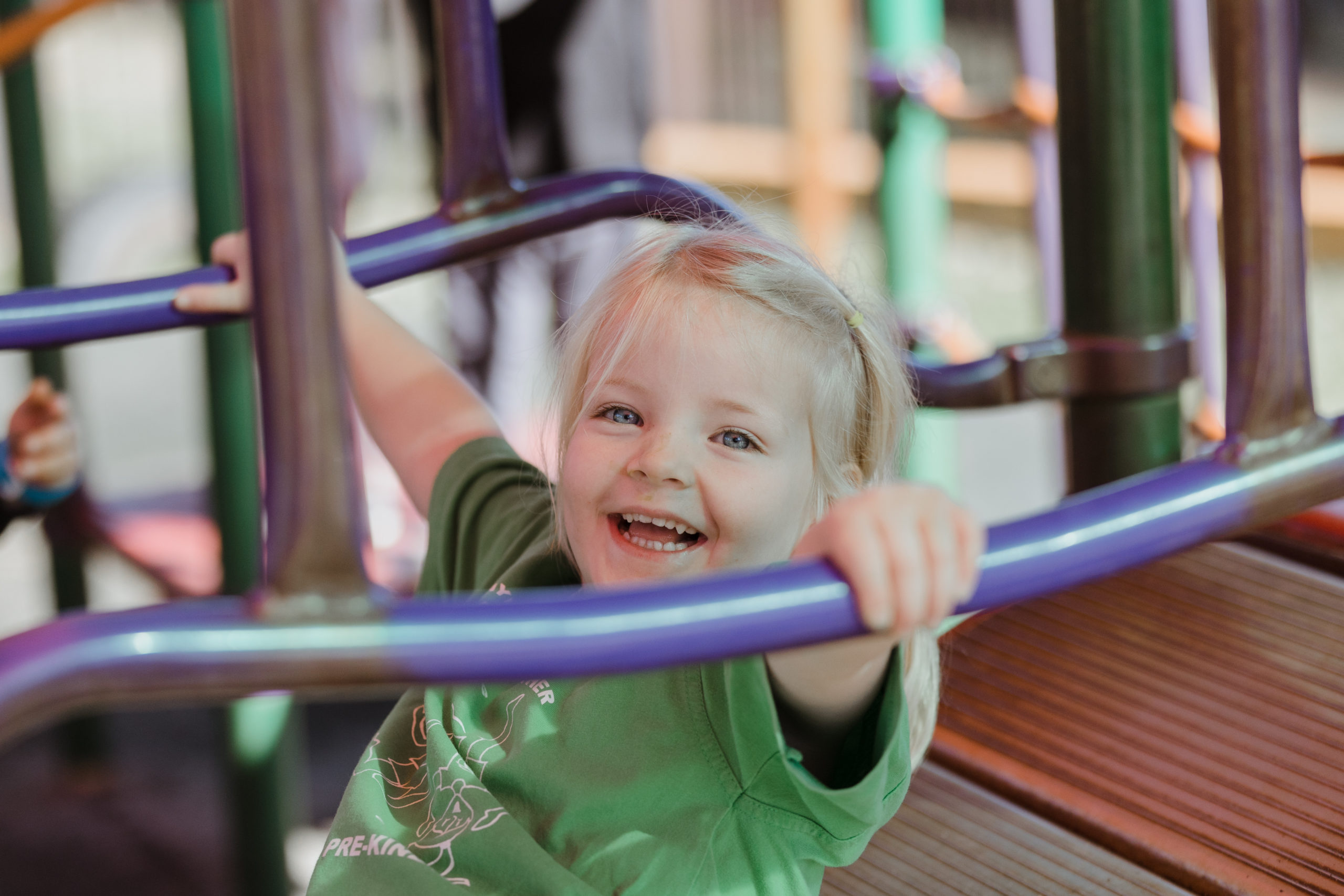 We are now accepting Pre Kindy - Year 6 enrolments for 2023 as well as 2024 & 2025.  Please contact  the school if you have any questions or for  more information.