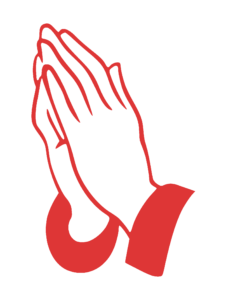 Dear Lord,
Thank you God for all the things you've made our world to be.
For every single living plant, insect, bird and tree.
Thank you God for all the people you have placed around us.
For every single parent, friend and teacher that we trust.
Thank you Lord that you're our friend and how you delight in all we do,
Especially when you hear our prayers, we give thanks to you.
Amen.

The Liwara Newsletter, Volume 26

In this week's newsletter:
Farewell to a very special staff member
Enrolment changes
Ms Leddin on Leave
RAT Collection
and more...
Dear Parents and Caregivers,
FAREWELL TO A VERY SPECIAL STAFF MEMBER!
We hope to see many of our parents and caregivers at our Whole School Prayer on Monday 22 August at 2.30pm held at the All Saints Parish Church, followed by a special farewell. Our Year 6 students will be leading us in prayer and directly after, the students will be saying a very special 'Thankyou and Goodbye' to Mrs Anthea Pickering as her last day at Liwara is Tuesday 23 August. Mrs Pickering has dedicated seventeen years to our school community and we are all very sad to see her go. The St Patrick's Primary School community are very lucky to be getting someone of such high calibre and with such a warm and caring nature joining their community. Goodbye and best wishes, Mrs Pickering!
ENROLMENT CHANGES
To assist with our 2023 enrolments, can you please notify the school immediately or at latest by the end of this term, if your child has been accepted into another school. Liwara Catholic Primary School fee processes and procedures requires parents & caregivers to give the school a term's notice if your child is not returning to Liwara in 2023. You can read more about our Fees, Processes and Procedures HERE or visit our website for more information. Please email enquiries@liwara.wa.edu.au
MS LEDDIN'S LEAVE
Ms Angela Leddin will be having time off for the remainder of Term 3 as she is having a scheduled operation and will need to rest and recuperate as she recovers. Mrs Jacinta Mariani will be taking over as Science teacher in Ms Leddin's absence. We wish Ms Leddin all the very best in her recovery from surgery. Mrs Remy McGavigan will be stepping up as the Short Term AP to support Mr Dols one day a week and Mrs Melissa Cahill will be taking the 6R class.
A WARM WELCOME TO THE BARDSLEY FAMILY
Welcome to another new family who will be joining the Liwara community from Monday 22 August.  Their daughter will be joining the Kindy Green class and I know that she is very excited to join our community and make lots of new friends.
RAT COLLECTION
Parents and caregivers could you please come to the front office to collect your children's allocation of RATs. This supply of RATs are the Nasal Tests and we would ask that you collect these to ensure your children are catered for. As you can appreciate there is a very large supply of these and the large packing boxes are difficult to store and mange, therefore I ask that you collect these as soon as possible.
ENROLMENTS ARE OPEN FOR CHILDREN STARTING SCHOOL IN KINDY 2023/2024 AND PRE KINDY 2023
If you have a child who is due to start Kindy in 2023, I urge you to contact our enrolment officer, Mrs Karen Rosser, to discuss the enrolment process as places are filling steadily. I am currently meeting with future and current parents for our Kindy 2023/2024 & Pre Kindy 2023. Enrolment information and applications can be downloaded from our school website HERE or a paper copy can be collected from the school office.
Wishing you God's blessings and a wonderful weekend!
Mrs Andrea Millar
Principal
FROM THE ASSISTANT PRINCIPALS
ALTAR SERVER TRAINING
Any Year 4 or 5 students who are interested in becoming an Altar Server are invited, along with at least one parent, to attend a 20 minute registration meeting on Monday 22nd August in the Year 6 classrooms commencing at 3.10pm. All training will be done during class time and within school hours.
NSI SCHOOL CLIMATE SURVEY
Thank you to all those families who completed the NSI School Climate Survey. The link is now closed and we await collation of results in order to review the feedback and act accordingly.
FIRST RECONCILIATION
Our prayers go out to our Year Three students who are preparing to receive the Sacrament of Reconciliation for the first time on Saturday 20th August at All Saints Church from 2pm. We wish them well in this important step in their faith journey.
CONFIRMATION
Please keep the Year 6 students in your prayers as they prepare to receive the Sacrament of Confirmation later this term.
FATHERS' DAY BREAKFAST
The annual Fathers' Day Breakfast will be held in the Liwara Undercover Area on Friday 2nd September, commencing at 7.30am. All fathers, grandfathers and significant males in the lives of our students are welcome to attend. A message has been sent out via Seesaw with a link to an online reply form.  Please fill this in, with the details required, as soon as possible to assist with catering purposes for the breakfast.
ASSEMBLIES
There is a Music Performance Assembly on Friday 26th August commencing at 2.30pm in the Church.
Ms Angela Leddin & Mr John Dols
Assistant Principals
All events will be conducted under the appropriate COVID procedures and protocols in accordance with Catholic Education WA directives.
AUGUST
Week 6
Monday, 22 August - Book Week
Monday, 22 August - School Prayer Year 6
Tuesday, 23 August - Book Week
Tuesday, 23 August - Book Week Parade
Tuesday, 23 August - School Advisory Council
Wednesday, 24 August - Book Week
Wednesday, 24 August - Parish Mass Year 3
Thursday, 25 August - Book Week
Thursday, 25 August - Footsteps
Friday, 26 August - Book Week
Friday, 26 August - Interschool Spring Carnival
Friday, 26 August - Music Performance Assembly
Saturday, 27 August - Reconciliation Certificate Mass
Sunday, 28 August - Reconciliation Certificate Mass
Week 7
Tuesday, 30 August - Parish Mass Year 4
Tuesday, 30 August - P&F Meeting
Thursday, 1 September - Footsteps
Friday, 2 September - Fathers' Day Breakfast
Friday, 2 September - Confirmation Retreat
Sunday, 4 September - Father's Day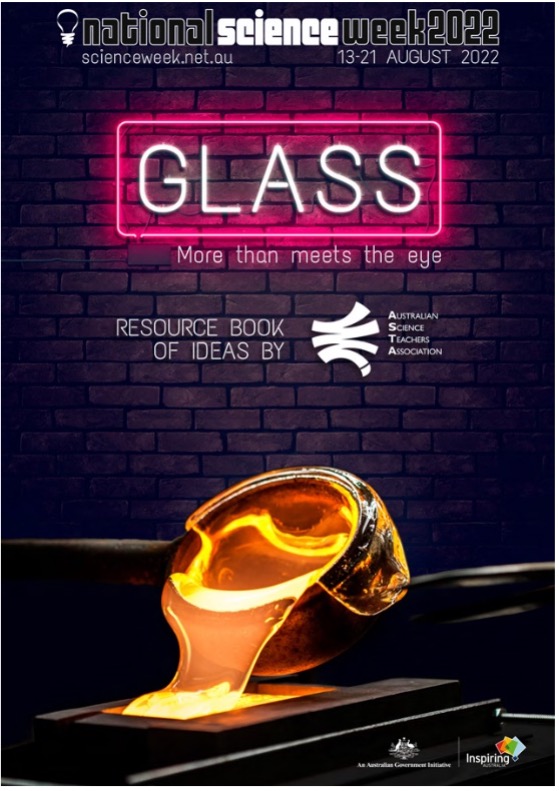 SCIENCE WEEK
This week is Science Week! The theme this year is Glass: More than meets the eye.
All the classes participated in special lessons to learn more about the properties of glass and how we use glass in our everyday lives. We also focused on marbles. We learnt how marbles are made and we completed a marble run. All children took home their very own special marble.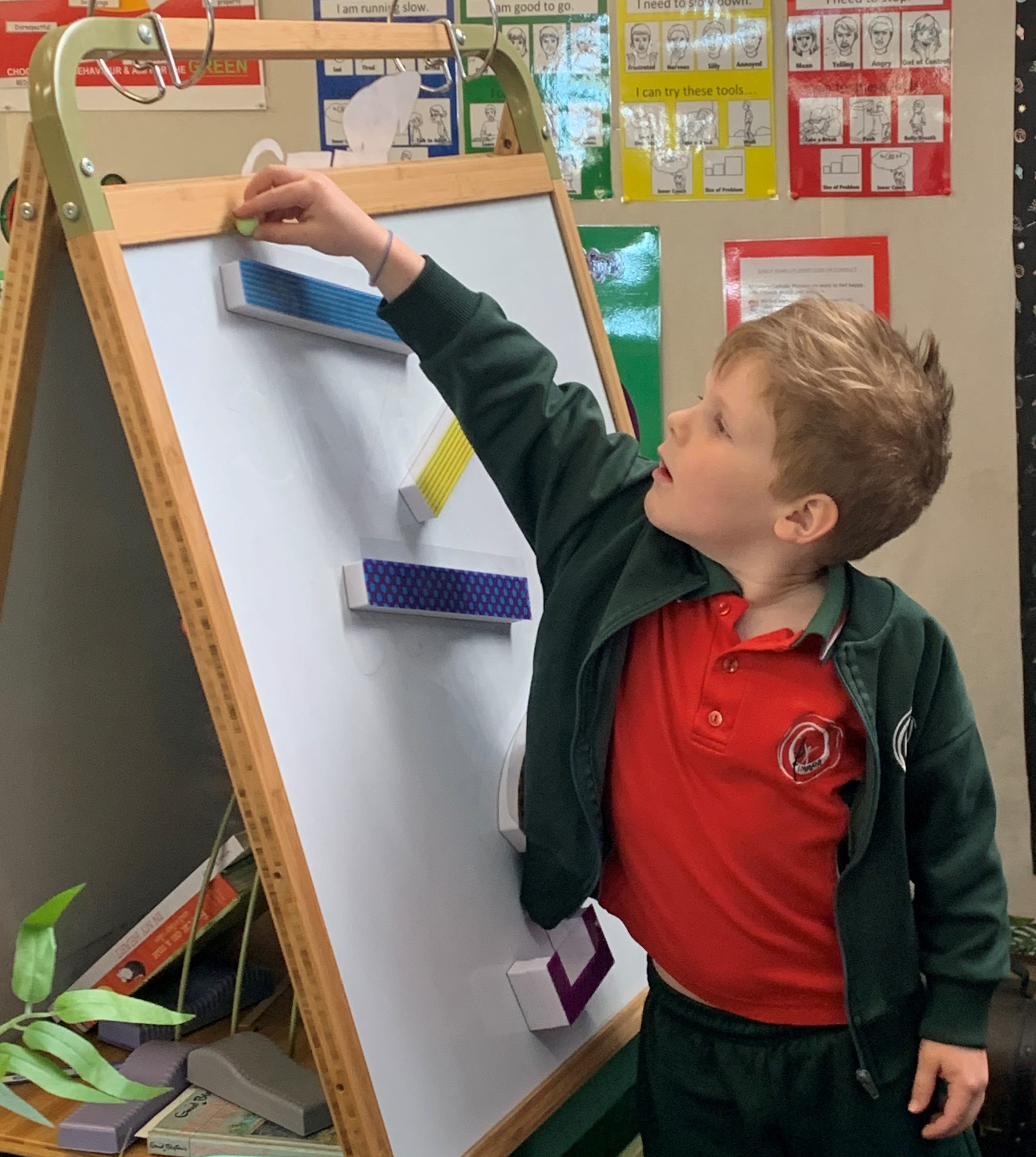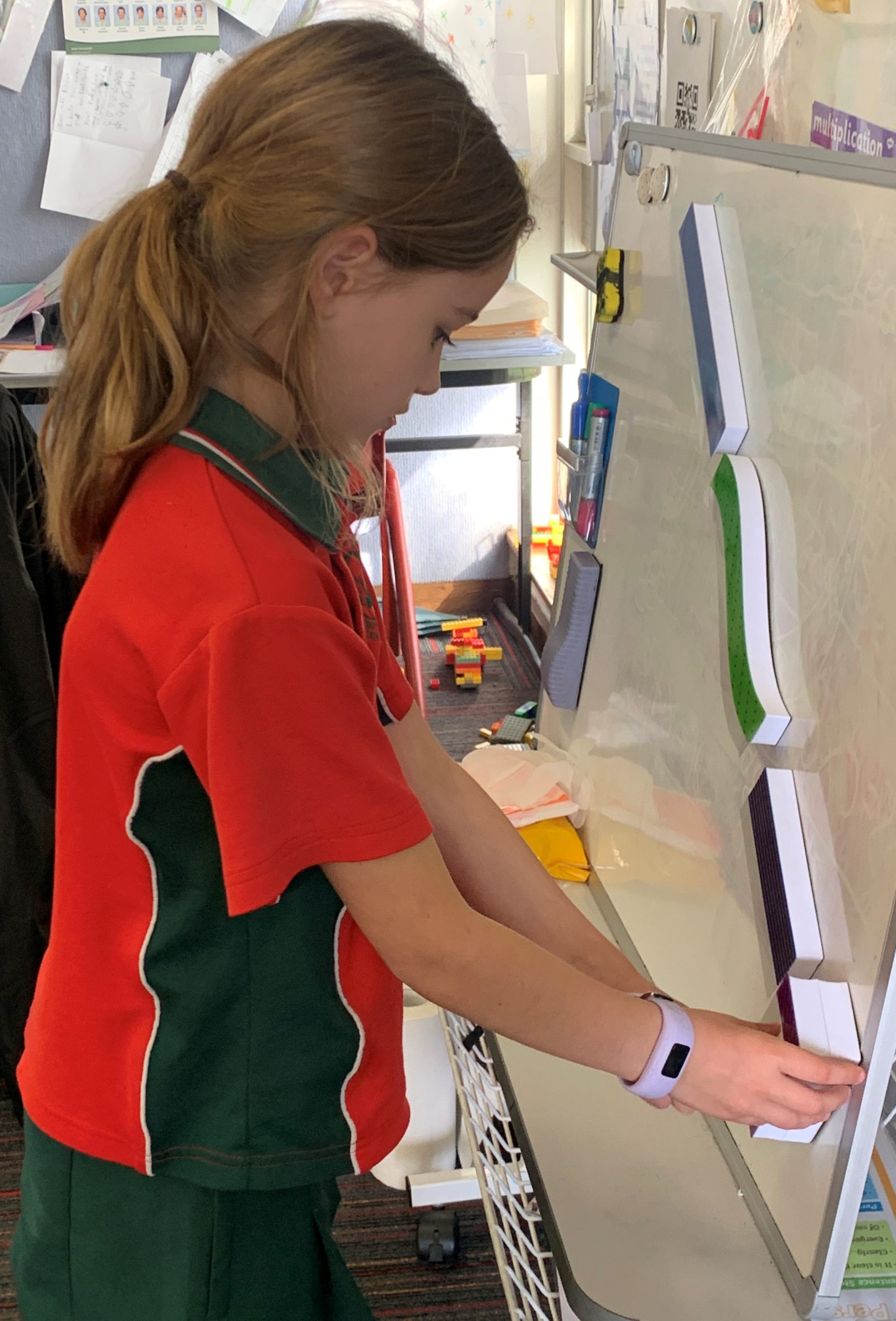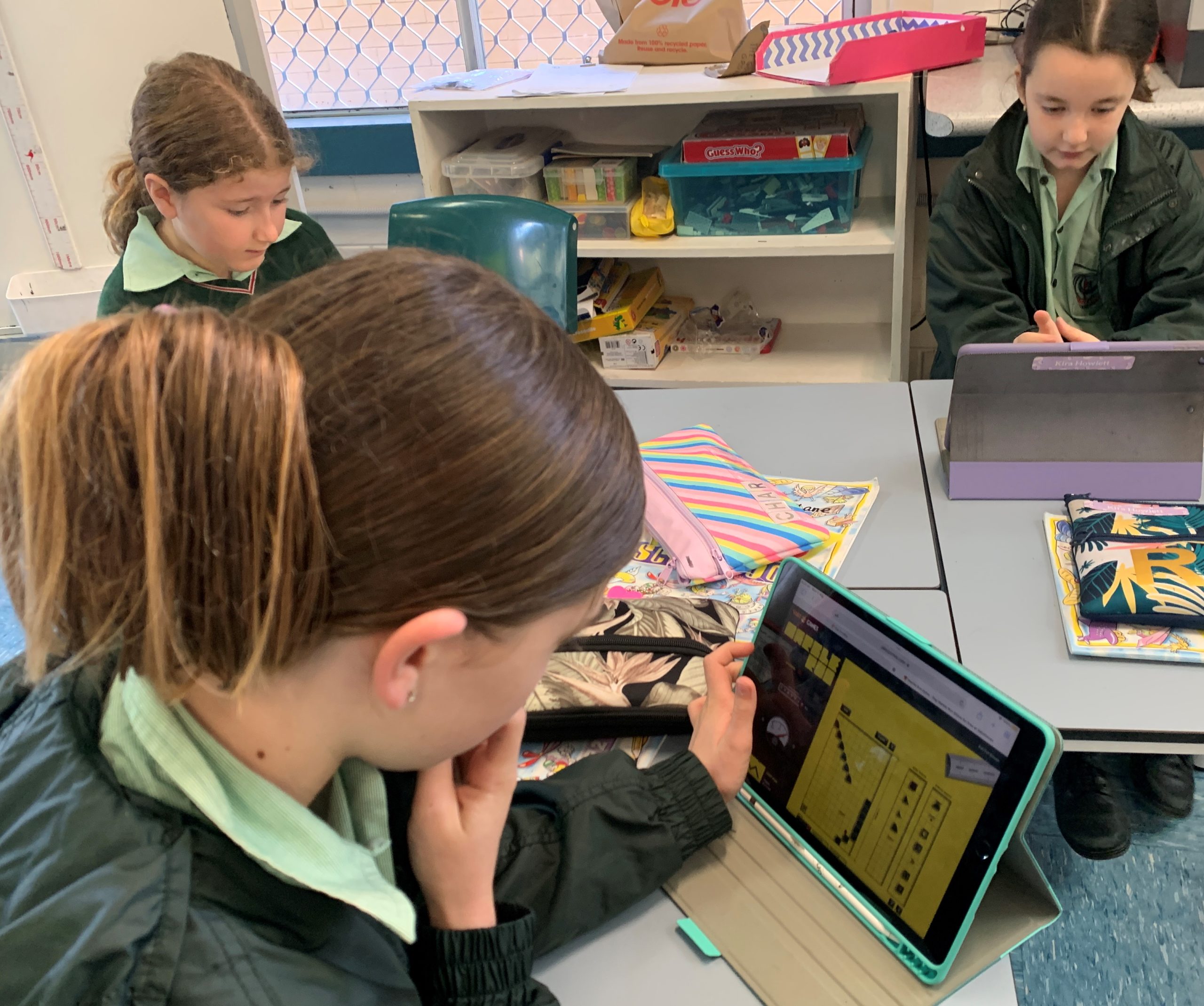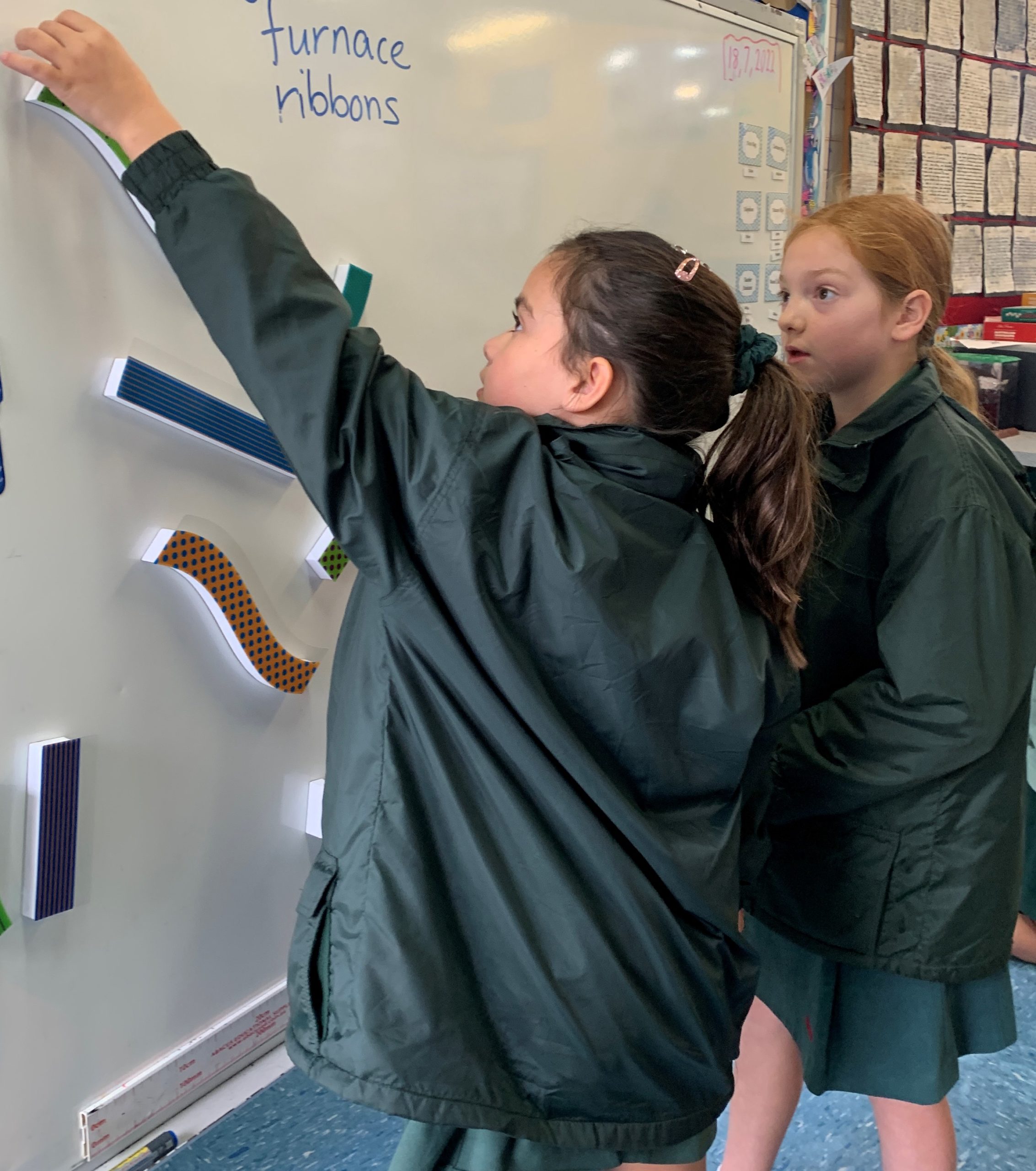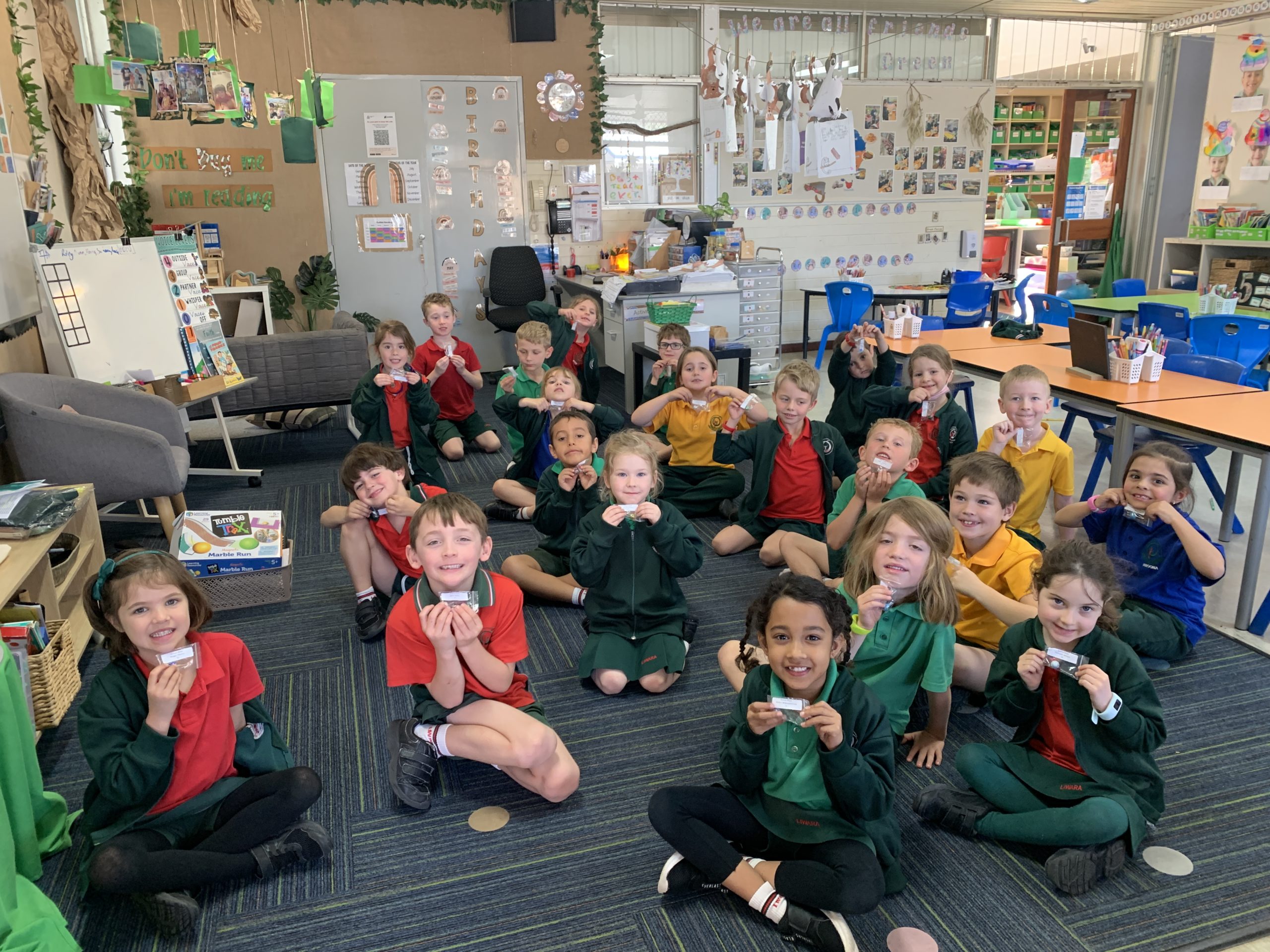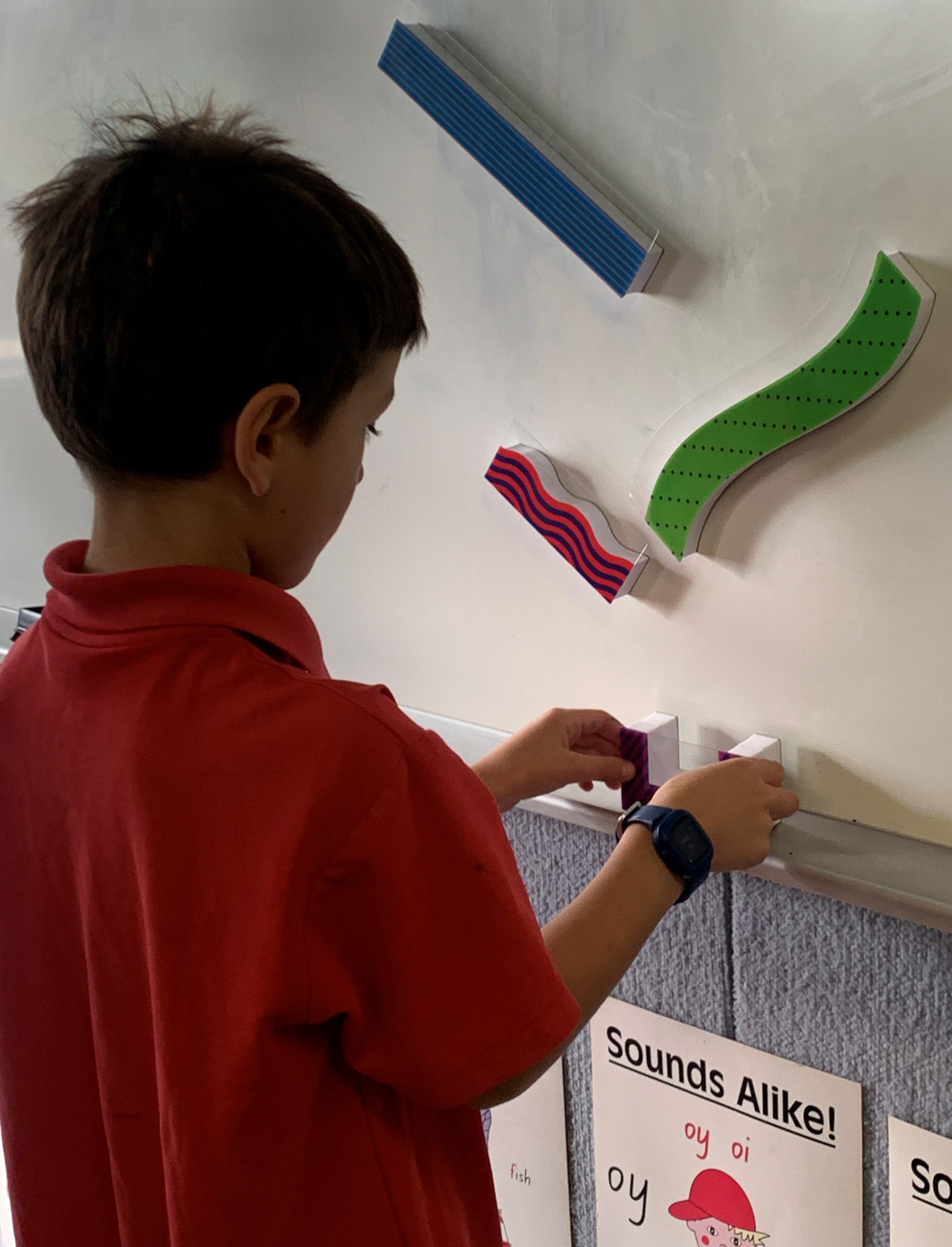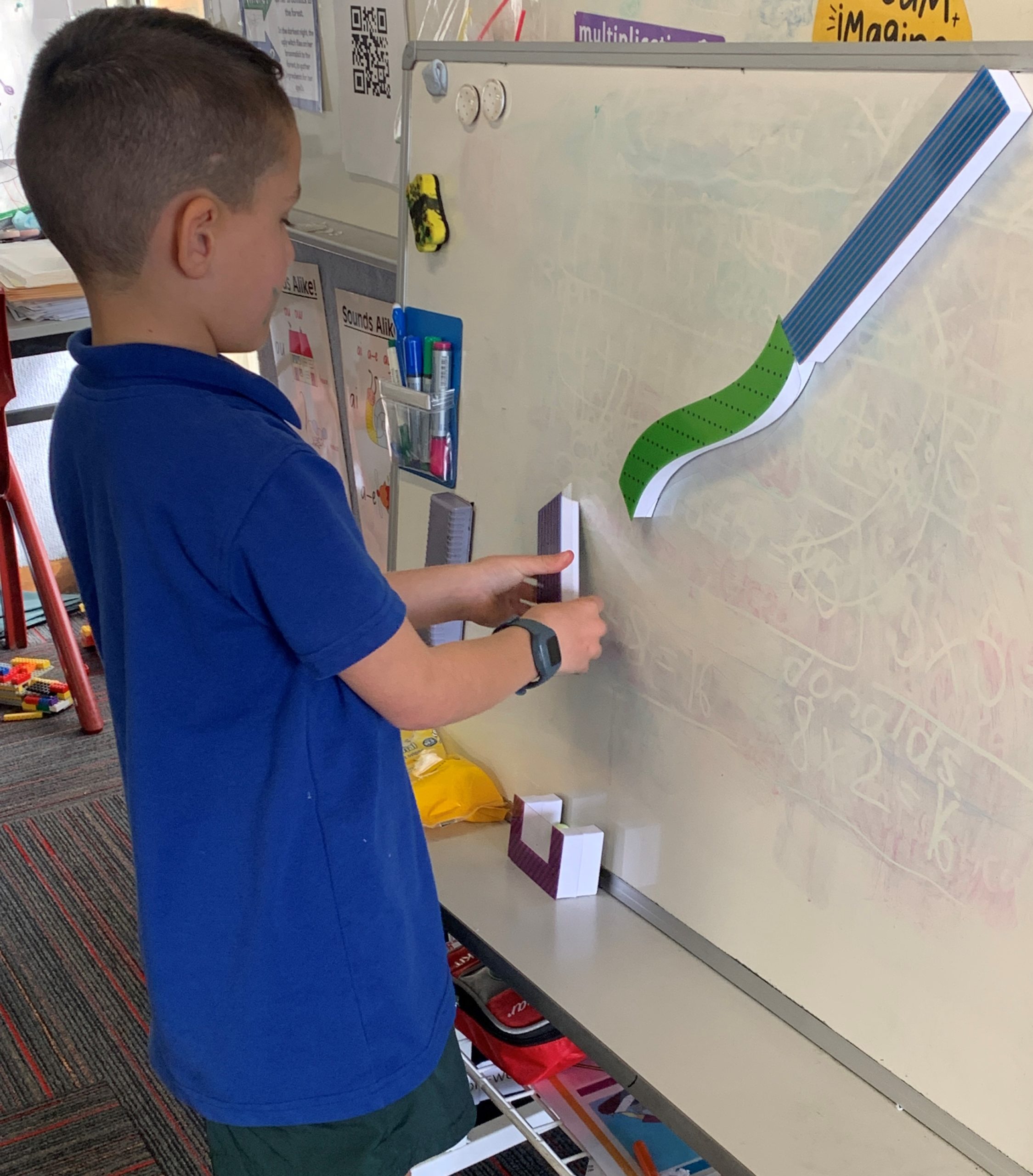 Ms Angela Leddin
Science Teacher
BOOK WEEK
This year's much anticipated Book Week dress up and parade will be held in the undercover area next Tuesday, 23rd August starting at 9.00am. Celebrations have already started in the library, with many students participating in a collaborative colouring in activity.
We have really enjoyed reading the CBCA shortlisted books during library time and are having fun guessing who is 'Dreaming with Eyes Open'. We look forward to seeing all the wonderful costumes next week!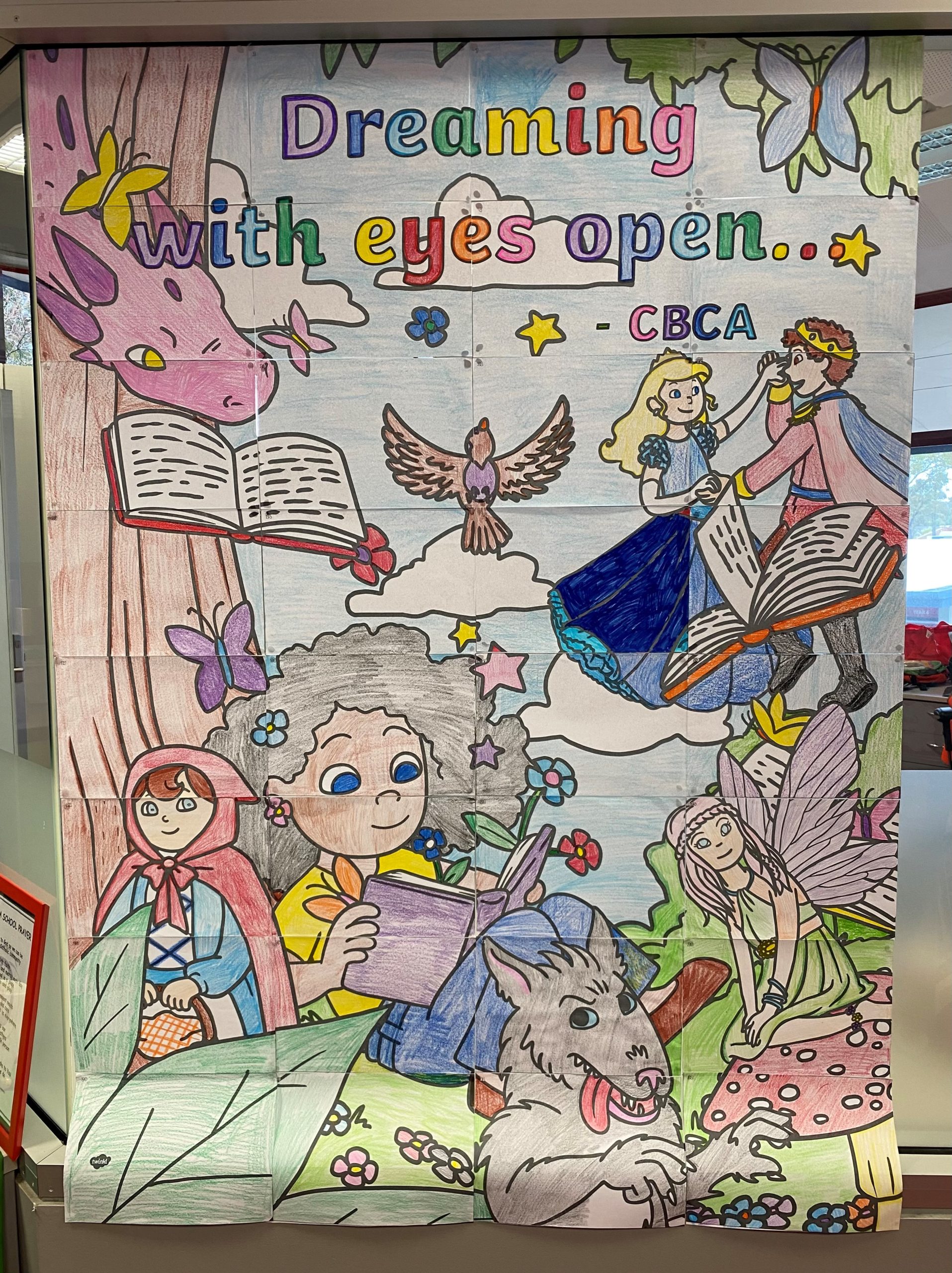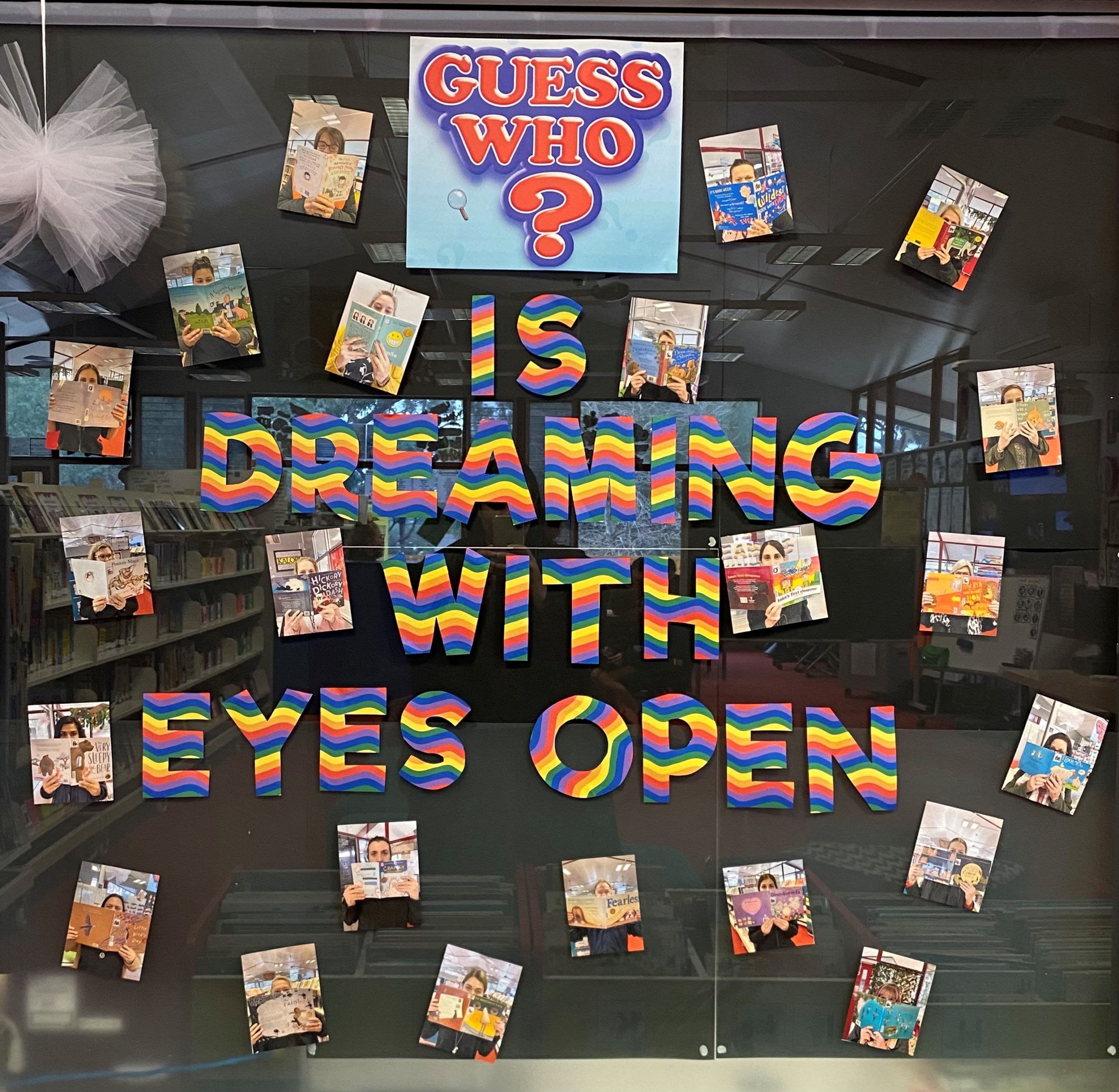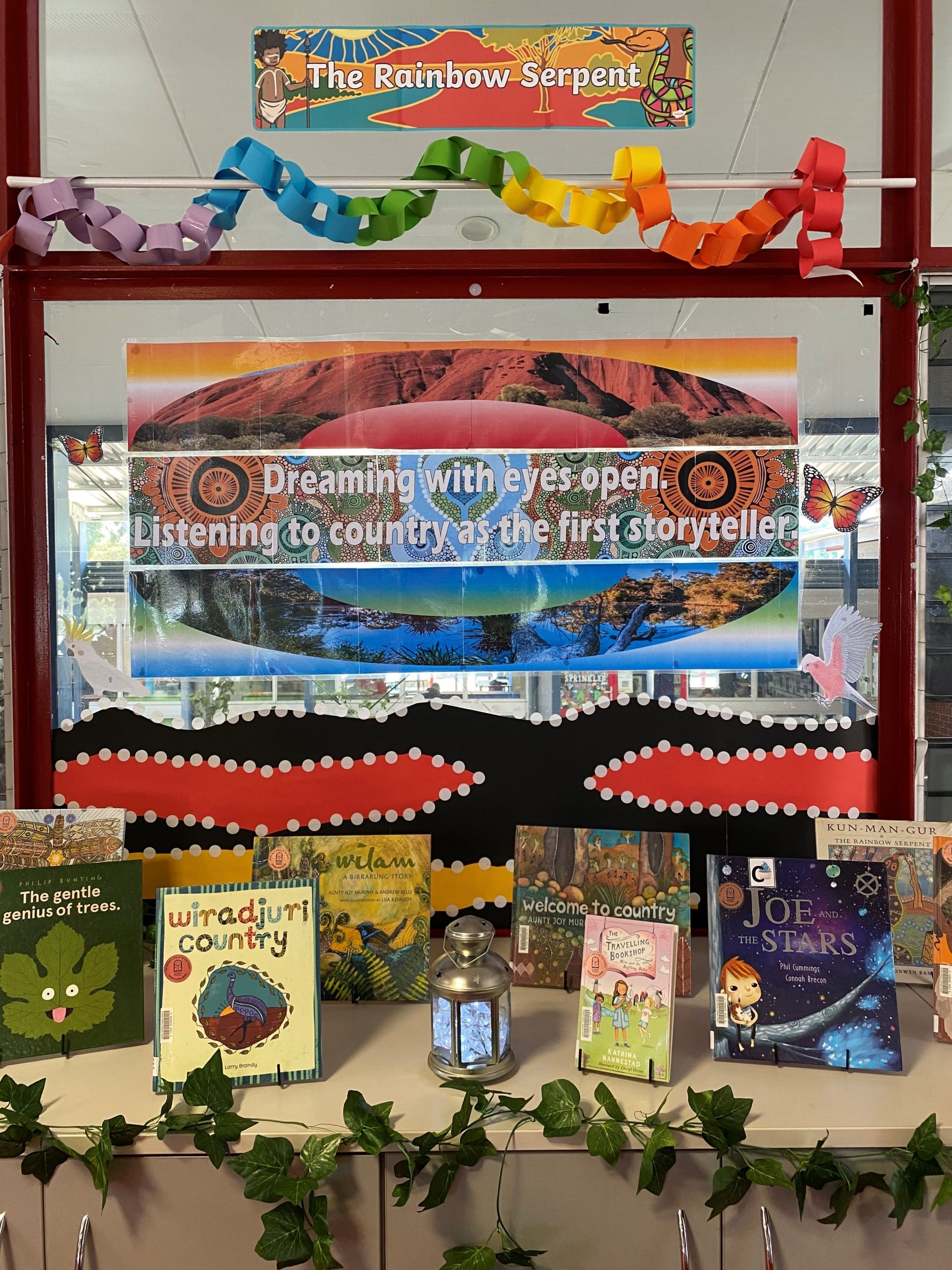 Mrs Sam Clark
Library Technician
SCHOOLBAGS FOR JESUS
Schoolbags for Jesus is an initiative that aims to enable children in the Philippines, Kenya, Vietnam, Myanmar and India to receive an education and break the cycle of poverty. Liwara has previously supported this worthy cause and we will be doing so again this year. We are asking for donations of new items that we will put into school bags, and then send to children who do not have the equipment they need for school.
We are requesting donations of the following:
a small toy
a shirt
a cap/hat
a notebook
lead pencils
a sharpener
erasers
black/blue pens
coloured pens
crayons/textas
rulers
stickers
children's story book/puzzle book
From next Monday, please send the items to school with your child who can place them in the basket located in their classroom. We thank you for your support of this worthy cause.
Many thanks,
Mrs Andrea Rattray and the Year 6 Social Justice Ministry
Mrs Andrea Rattray
Year 5 Green Teacher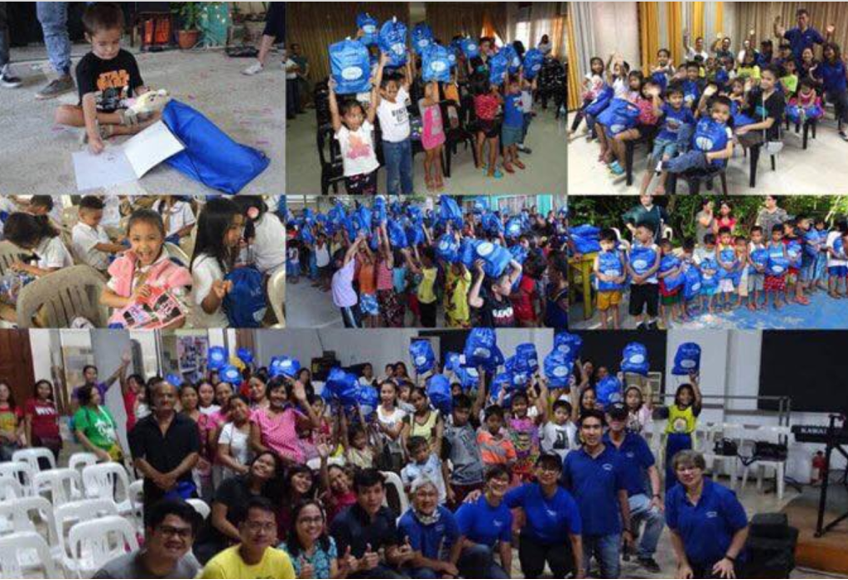 BOOK WEEK
Next Week for Book Week we will be having some additional tasty items daily at recess, ranging from 50c to $2.00, along with all the usual favourites.
Make sure everyone pops over to the canteen to have a look at our display book for this year. I think many of you may know this book quite well from best selling author Aaron Blabey who wrote Pig the Pug books.
As we order our sushi the day before, cut off is Thursday morning at 9am. It is made fresh for us on
Friday. We apologise but we cannot change any of the ingredients for individual orders.
Thank you for supporting the canteen!
Deb & Julie
The Uniform Shop is open Thursdays from 8.15am - 9am for all your uniform needs! 
JFE Details
Phone: 9204 1701
Email: saes@jfe.net.au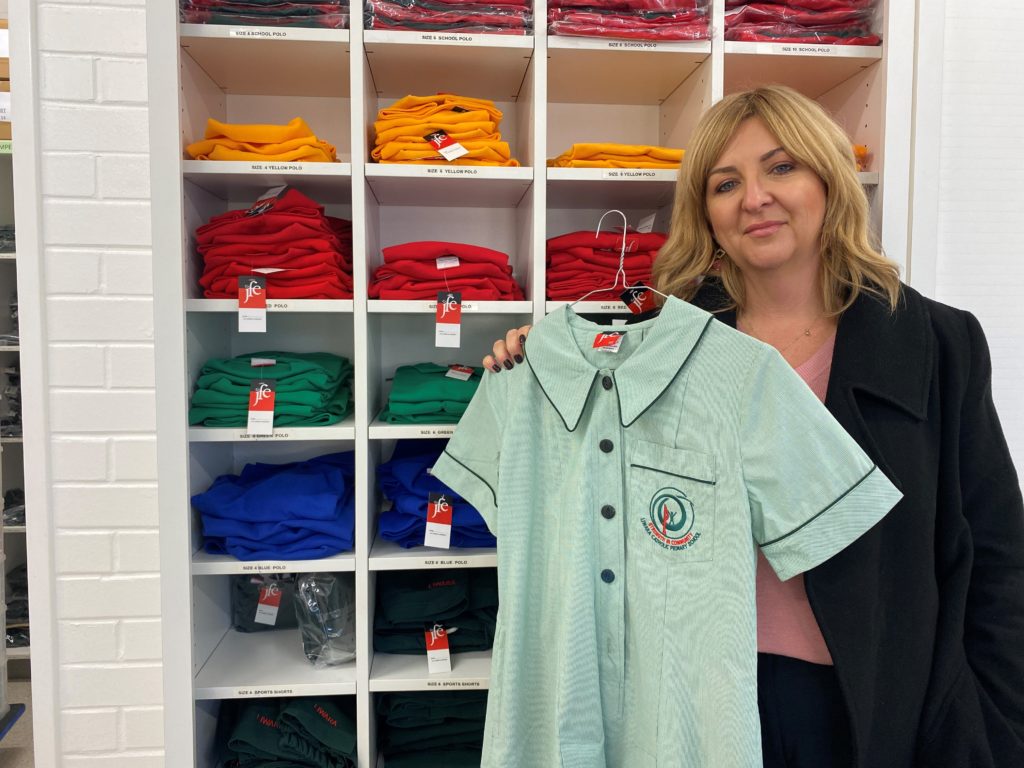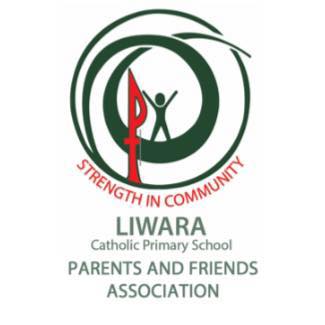 ALL SAINTS GREENWOOD
7 Liwara Place
Greenwood, WA
6024
PARISH PRIEST
Father Elver Delicano
REGULAR MASS TIMES
Monday – Friday 6am & 9am
Saturdays 6pm
Sundays 7:30am, 9:30am & 5:30pm
Anointing every 2nd Saturday of the month
OFFICE OPEN TIMES
Monday, Wednesday and Friday 10am - 3pm
CONTACT
m: 0466604754
e: greenwood@perthcatholic.org.au
PERTH ARCHDIOCESE WEBSITE
www.perthcatholic.org.au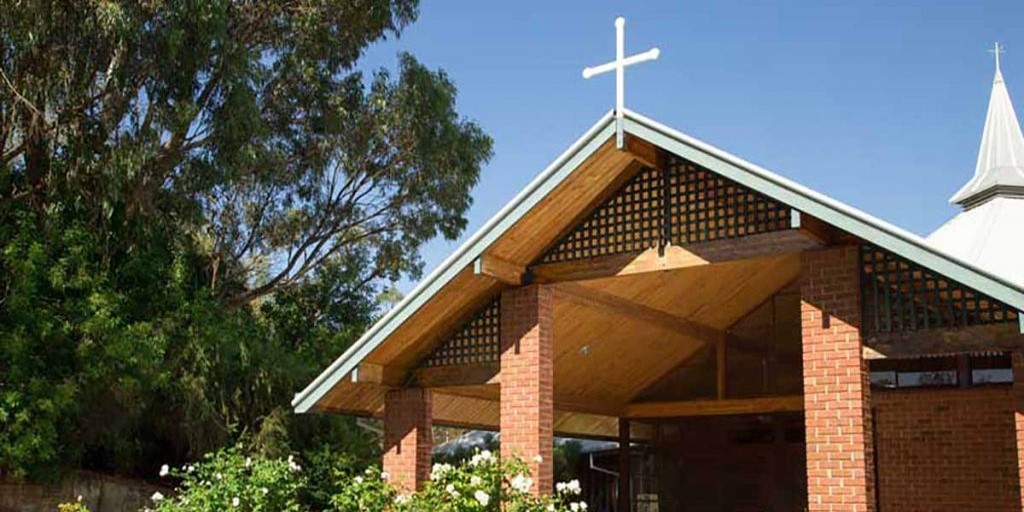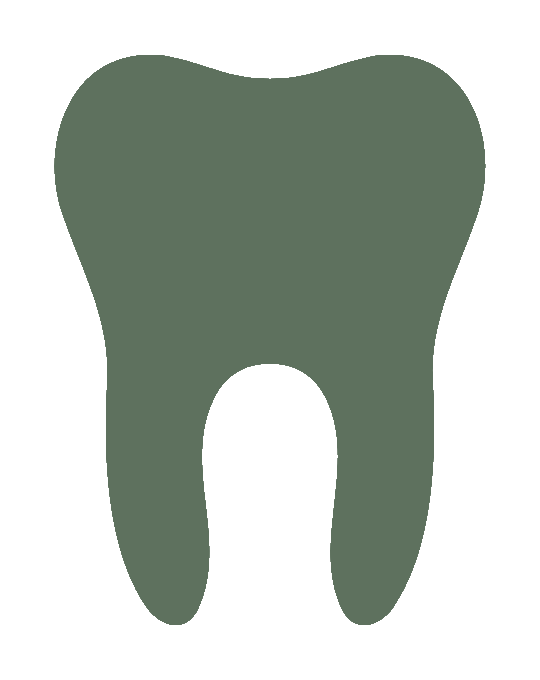 GREENWOOD DENTAL THERAPY CENTRE
The Greenwood Dental Therapy Centre will be closed alternate Wednesdays.
In case of EMERGENCY ONLY, the following clinic can be contacted – Halidon Dental Therapy Centre (08) 9409  6362
POST PLENARY PERCEPTIONS, Thursday 8th September 5:30 - 8:30pm
The Council for Catholic Women Perth warmly invites you to hear Perth's women members share their experience of the second assembly of the Plenary Council.
There will be an opportunity for questions and discussion. All welcome.
Venue: James Nestor Hall, Catholic Education Office 50 Ruislip St West Leederville
When: Thursday 8 September, 5.30pm - 8.30pm (Light refreshments served 5.30pm - 6pm)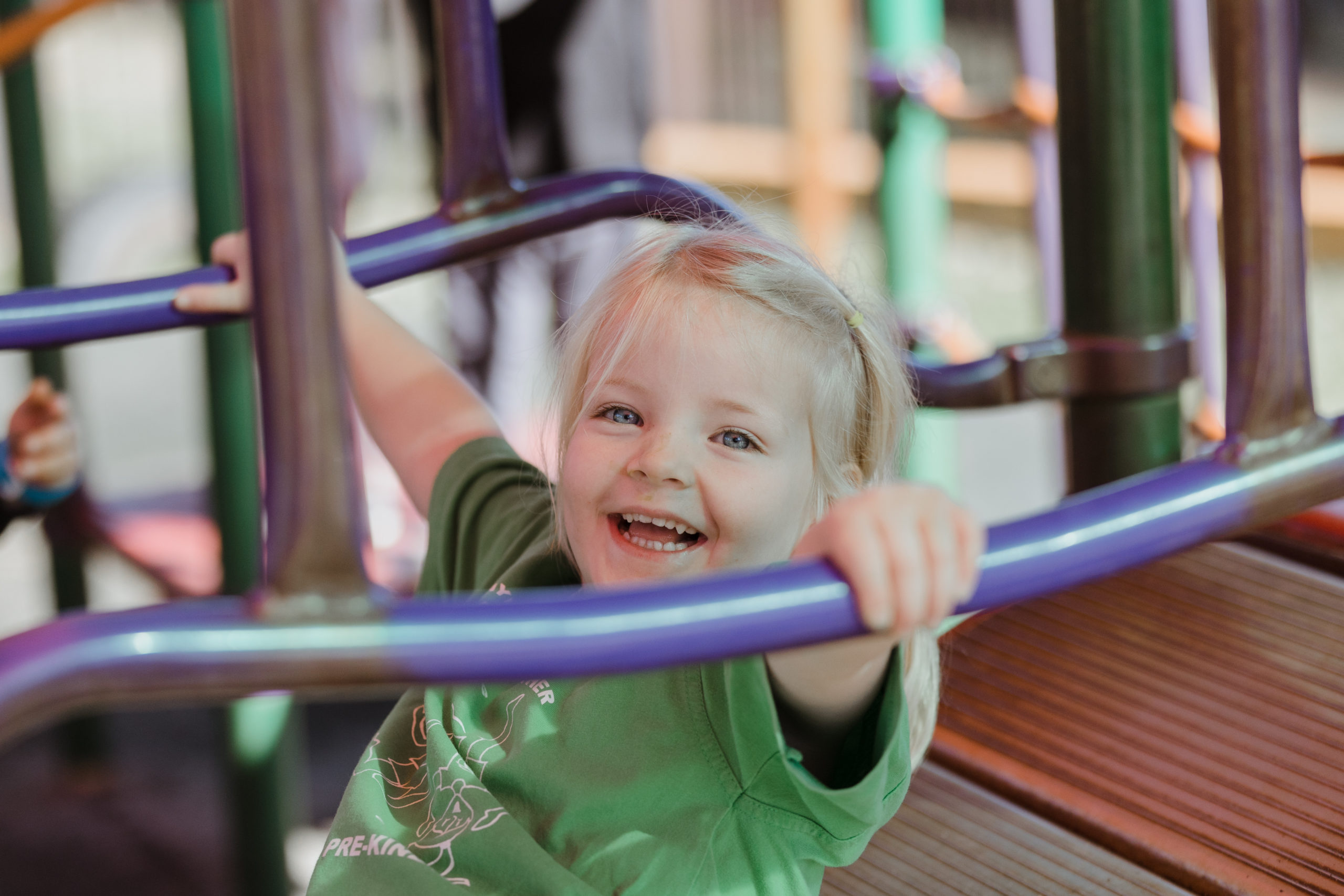 We are now accepting Kindy enrolments for 2023 and 2024.