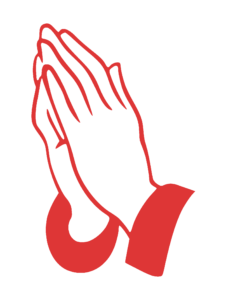 PRAYER
Heavenly Father, 
We come before you with hearts full of gratitude and joy.  We thank you for the gift of teachers in our lives, who guide us with knowledge, patience and care. 
Lord Jesus, You are the ultimate teacher, and you showed us the way of love, wisdom and understanding. We thank you for blessing us with educators who strive to reflect your teaching in their actions. 
Holy Spirit, You inspire our teachers to impart not just facts, but also values that shape our character.  We are grateful for their dedication and the countless hours they invest in nurturing our minds and spirits. 
Bless our teachers, O God, Grant them strength and wisdom as they continue to guide us on our journey of learning.  May their efforts bear fruit in the lives of all they touch.  May our gratitude extend beyond words and may we strive to be good students, receptive to their guidance and diligent in our studies.  We offer this prayer in the name of the Father, the Son and the Holy Spirit.
Amen.

The Liwara Newsletter, Volume 14

  In this week's newsletter:
Father's Day Celebration
Pupil Free Days
Confirmation
and more...
Dear Parents and Caregivers
FATHER'S DAY CELEBRATION
It was lovely to see so many fathers, grandfathers and father figures come along to our Father's Day Breakfast yesterday. There were many happy faces tucking into their sausage and egg rolls! Thank you to our hard working staff who give their time to help set up and pack away.
Wishing all fathers a wonderful day on Sunday.
PUPIL FREE DAYS
Mark your calendar - there are two consecutive pupil free days on Monday & Tuesday, 4th & 5th September.  Students will return to school on Wednesday, 6th September.
CONFIRMATION
Our Year 6 students and Catechists will receive the sacrament of Confirmation on the weekend of 9th and 10th September. We wish them all the best as they renew their Baptismal Promises and are filled with the holy spirit.
SCHOOL OF THOUGHT
Some of our Year 6 students are participating in the School of Thought radio program on Wednesday, 6th September. This program is run by John Logan and gives local school students an opportunity to share their news and views on a topic of their choice. Students have to write and present a 40-minute radio segment. You can listen to their broadcast from 2:00-2:40pm on 89.7FM or via John Logan's website http://johnlogan.org/school-of-thought/
LEARNING JOURNEY
We look forward to welcoming our Liwara families to Learning Journey night on Tuesday, 12th September to celebrate all the hard work that the children produce. The classrooms will be open from 4:30-6:00pm. Please come along!
LIWARA ATHLETICS CARNIVAL
The 2023 Athletics Carnival will be held on Friday, 15 September commencing at 9.00am on the school oval for students in Year 1-6.  Family and friends are welcome to attend and support the students throughout the day which will conclude at approximately 2.30pm.
Preparation for the Liwara Athletics Carnival is well underway. The students competed in throws and jumps this week. Thank you to the parents who were able to come along and help out. Many teachers commented on the lovely sportsmanship the students demonstrated. Thank you Mr Sanders for his organisation. We have been blessed with beautiful weather!
Please check the information shared by Mr Sanders on Seesaw or follow the link for event information and a program for the day:  https://www.liwara.wa.edu.au/wp-content/uploads/2023-Athletics-Carnival-Program-Updated.pdf
The P & F will also have a Sausage Sizzle and drinks available for purchase on the day.  Students wishing to take advantage of the sausage sizzle are required to pre-order via the trybookings link:  https://www.trybookings.com/CKQEJ
by 10 September.
CATHOLIC PERFORMING ARTS RECOGNITION
Two of our students who participated recently at the Performing Arts have been recognised  by the Festival Committee:
Evie Bright received an Outstanding Award for her solo performance in the Instrumental Acoustic/Classical Guitar and Sebastian Matambanadzo received a Merit Award for his solo performance on the piano.  Congratulations to both students!!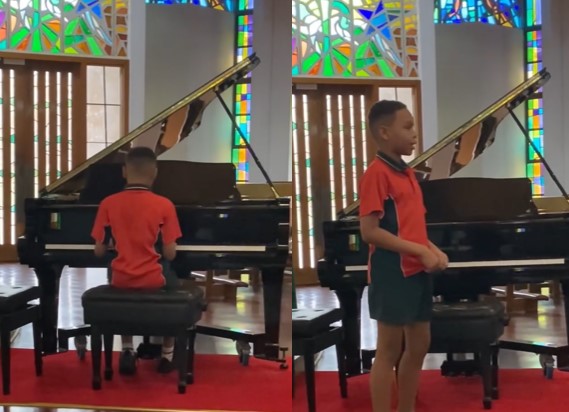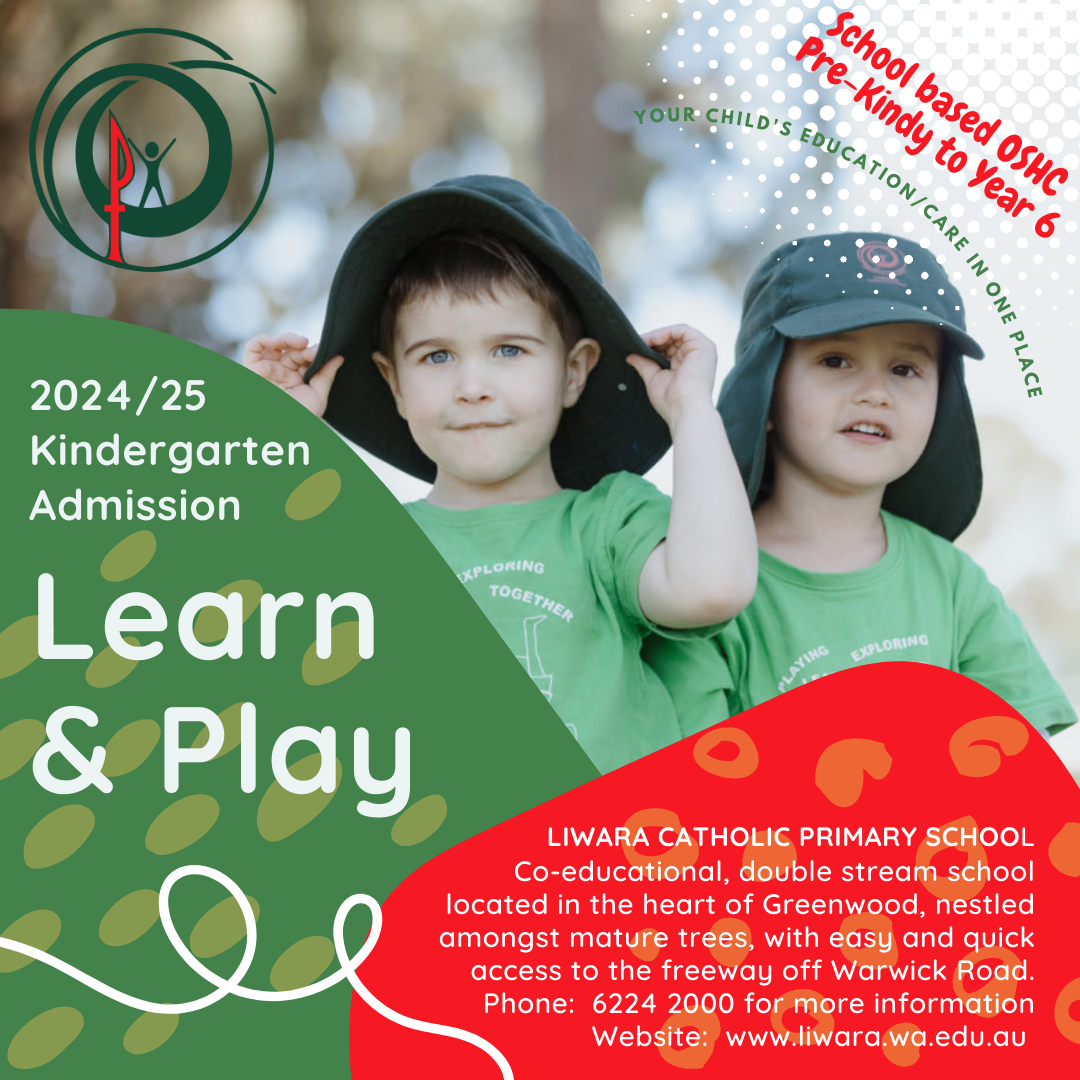 ENROLMENTS FOR CHILDREN IN KINDY 2023/2024/2025
AND PRE KINDY 2024/2025
We currently have a limited number of vacancies for Kindy 2023, I urge you to contact our enrolment officer, Mrs Karen Rosser as soon as possible, to discuss the enrolment process. I am currently meeting with future and current parents for our 2024 Kindy and Pre Kindy placements. Enrolment information and applications can be downloaded from our school website HERE or a paper copy can be collected from the school office.
If you would like to join a tour, registrations are essential and available via our school website.
TERM DATES
Please note that Term 3 for students concludes on Thursday, 21 September as there is a Pupil Free Day on Friday, 22 September.  Term 4 commences on Monday, 9 October for all students.
ABSENTEES
A reminder to all parents and caregivers that all absentees require a written explanation, this is a Department of Education requirement.  If you phone and advise that your child is absent you will still need to follow it up with an absentee note.  The most convenient way to advise us that your child is absent is to complete the online absentee form located on our school website - https://www.liwara.wa.edu.au/absentee-notice/.  If we have not received notification of your child's absence by 9.30am you will receive an SMS asking you to explain the absence.
Mrs Andrea Millar
Principal
FROM THE ASSISTANT PRINCIPALS
SACRAMENT OF CONFIRMATION
The Year 6 and Catechist students continue their sacramental journey by participating in a Confirmation Retreat on Friday the 8th of September. We wish them all the best in their final preparations. Candidates will celebrate the sacrament at either Saturday, 9th September Mass at 6:00pm or Sunday, 10th September at the 9:30am mass. 
PARISH MASS
Year 1 will be attending Parish Mass on Friday, 8th September at 9.00am in the All Saints Parish. 
MUSIC PERFORMANCE ASSEMBLY
Our talented musicians will perform for us at a Music Assembly on Friday, 8th September. We invite all families to attend. 
ELC SPORTS CARNIVAL
Our junior students in Kindy and Pre-Primary will participate in an Early Years Sports Carnival on Tuesday, 19th September on our school oval. The carnival will run from 9:00am through to approximately 10:15am. Students in Kindy have been allocated a faction which was sent via Seesaw by the class teachers. Students will participate in games and activities in a rotation, tabloid sports manner on the day. The focus of the day will be participation and sportsmanship. Please check the post on Seesaw for more information and an order of events. 
Ms Angela Leddin & Mrs Jesseca Francis
Assistant Principals
MAKING JESUS REAL
Attitudes are contagious, for example: Winners are Grinners. This value helps remind children to have a positive attitude and try their best in all they do.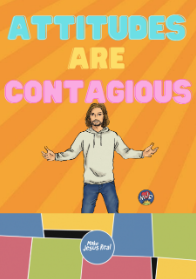 YSAFE PARENT INFORMATION SESSION
18 SEPTEMBER 2023
Cyber Safety Information Session for Parents
Protecting children in their digital worlds is an ever-evolving task for Australian families. Now more than ever parents are looking for guidance in how to manage screen time and navigate the world of games and social media.
We are therefore pleased to help our parent community by offering a crucial and engaging education session with ySafe, Australia's leading provider of online safety education. This practical, strategy-rich session will cover the most important points that all families need to know about online safety, covering key information about social media and gaming, screen time recommendations and step-by-step instructions on how to set up a cyber safe home for children of all ages.
If you've ever struggled with getting your children off their games and into bed, worried about the content of the games that they are playing or felt concerned that your child was spending too much time in the digital world, this workshop is for you!
Eventbrite link for parent session
Please click on the the link below:
Parent Cyber Safety Information Session - Liwara Catholic Primary School Tickets, Mon 18/09/2023 at 7:00 pm | Eventbrite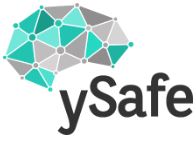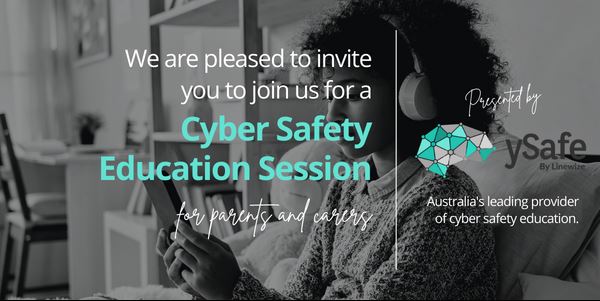 YEAR 6 - MARITIME MUSEUM
Year 6 spent the day at the Maritime Museum in Fremantle, hearing stories of people who migrated to Australia in the early 1900's. 
With the help of a guide, and through a variety of interactive tasks, we learnt why people migrated, the challenges they faced and their contributions to Western Australia.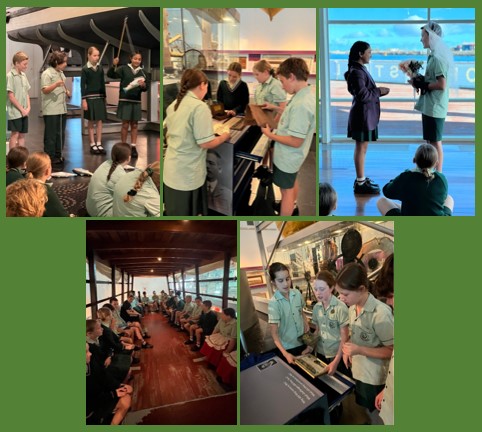 IMPORTANT DATES 2023
TERM  3 DATES: Monday, 17 July – Thursday, 21 September
Week 8
September 3 - Father's Day
September 4 - Pupil Free Day: Catholic Day
September 5 - Pupil Free Day: Staff PD
September 6 - Y6 School of Thought
September 6 - Y6 Dancing
September 7 - PP - Y5 Dancing
September 8 - Confirmation Retreat
September 8 - Music Performance Assembly @ 2.20pm
September 9 - Confirmation Mass @ 6.00pm
Week 9
September 10 - Confirmation Mass @ 9.30am
September 12 - Learning Journey 4.30-6.00pm
September 13 - Y6 Dancing
September 14 - PP - Y5 Dancing
September 15 - Faction Athletics Carnival
September 16 - Confirmation Certificate Mass @ 6.00pm
September 17  - Confirmation Certificate Masses - All Masses
All students are encouraged to return their borrowed books before school from 8.15am to go into the weekly raffle draw. 
Library Days 
Tuesday – Years 3 & 4 
Wednesday – Years 2, 5 & 6 
Thursday – Kindy, Pre-Primary & Year 1
Library Bags for Sale
The Liwara Craft Group have made Library bags.  They are selling them for $10.00 a bag and all profits go towards the craft stall for the school fair.
If you are interested in purchasing one or more of these beautiful bags, they can be purchased through trybookings:
https://www.trybooking.com/events/landing/524560
Then bring their receipt to the Library and select a bag.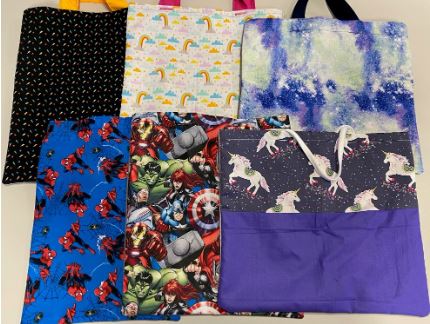 Book Week 2023, Read-Grow-Inspire
The students at Liwara looked fabulous at our book week parade as they brought their favourite book characters to life. We had costumes from every genre imaginable filling our hall with colour and creativity. The staff put on a hilarious performance of "The wildest book week ever," a very relatable book written by Heath McKenzie. We have enjoyed lots of book week activities and games, with the design a bookmark competition being a big hit. A very big thank you to our wonderful families for supporting this event and for all the effort that goes into the costumes.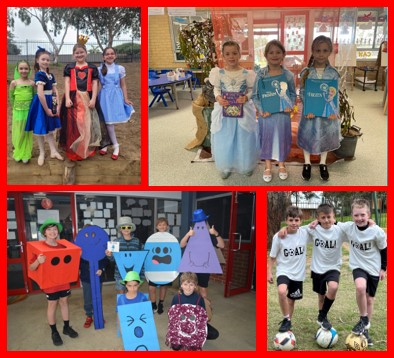 During our book week celebrations, one exceptional young reader was presented with a reading award. Zoe has shown an outstanding dedication to the world of books, having borrowed and read more than 100 books from the library this year. Zoe's enthusiasm and love for reading is to be admired as it has earned her the number 1 spot at Liwara.  
You may have already noticed that Quickcliqs have changed their ordering system to allow parents to order for more than one student at a time now.  Although Quickcliqs are currently working on this issue, it has been noted that all health warnings or special notes are being carried through to the next child's order. Could you please ensure that health warnings or special notes are changed for each order and that each is specific to that child.   Thank you.
Book Week is always a fun week and we were extra busy making some special recess items to mark the occasion. This year the canteen featured and decorated for the book "Wombat Stew", Author Marcia Vaughan. Extra items we sold included, meatballs, custard and strawberries, yoghurt and blueberry cups, cheese scones, wombat watermelon and berry smoothies along with our other usual items. Thank you for supporting the canteen, we hope you enjoyed book week.
Please note that we cannot change sushi or focaccia orders, as they are a premade item.  Sorry.
If a particular food is not on the ordering system, it may possibly be out of stock until we can remake or receive our order.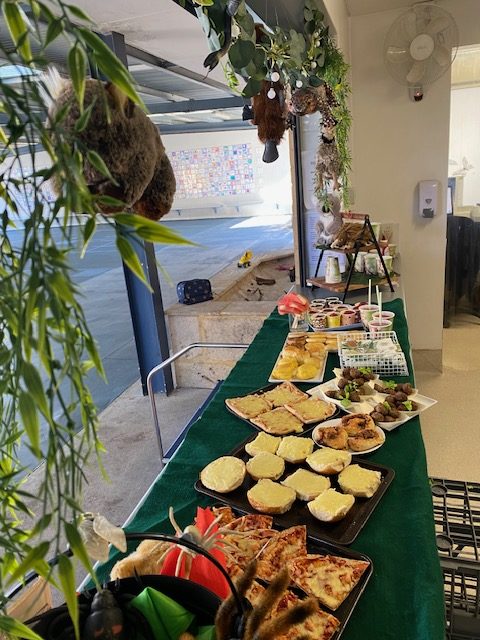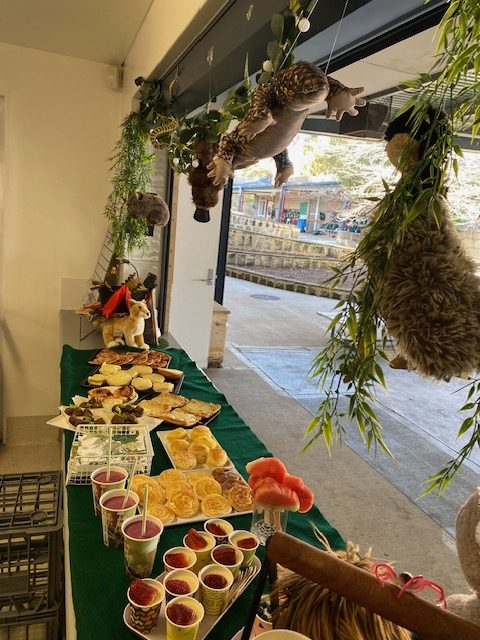 The Uniform Shop is open Thursdays from 8.15am - 9am for all your uniform needs!  Doors will not open outside of these hours.
JFE Details
Phone: 9204 1701
Email: saes@jfe.net.au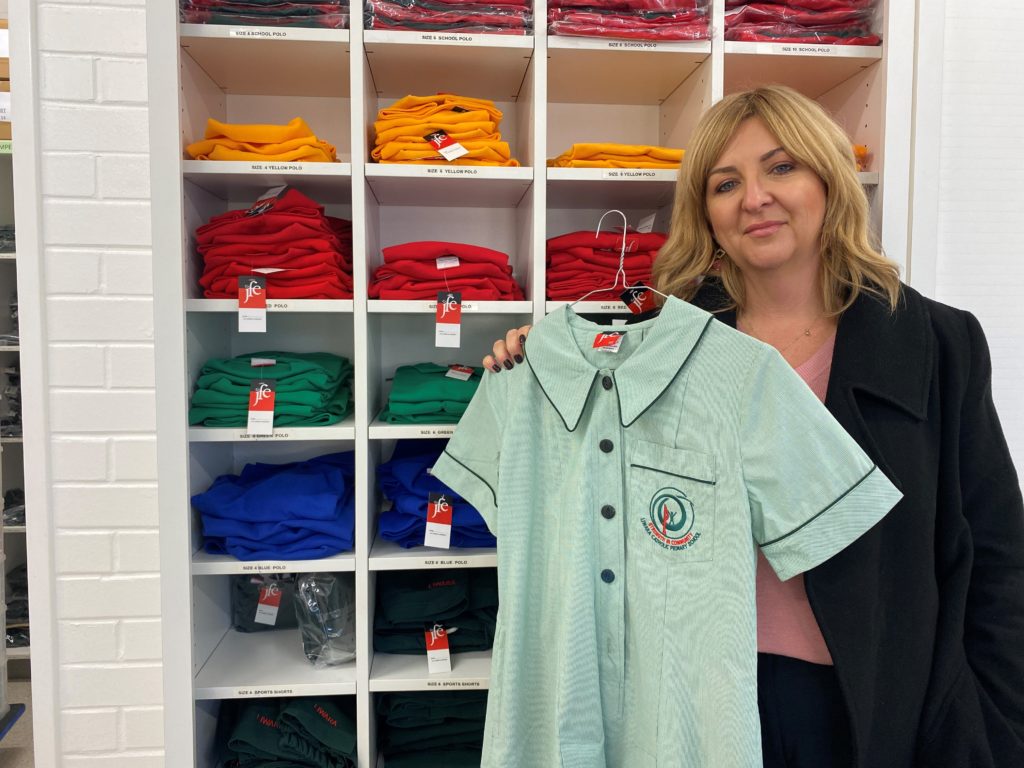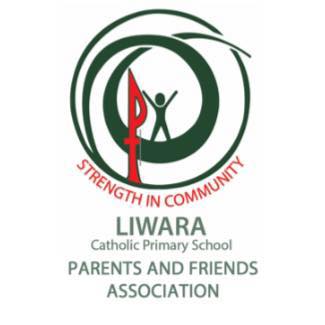 To read this weeks P & F Newsletter, click here.
Please see our current Try Bookings Form and Reimbursement Form below:
To keep up to date, head to our private Facebook page by clicking here.
ALL SAINTS GREENWOOD
7 Liwara Place
Greenwood, WA
6024
PARISH PRIEST
Father Elver Delicano
REGULAR MASS TIMES
Monday – Friday 6am & 9am
Saturdays 6pm
Sundays 7:30am, 9:30am & 5:30pm
Anointing every 2nd Saturday of the month
OFFICE OPEN TIMES
Monday, Wednesday and Friday 10am - 3pm
CONTACT
m: 0466604754
e: greenwood@perthcatholic.org.au
PERTH ARCHDIOCESE WEBSITE
www.perthcatholic.org.au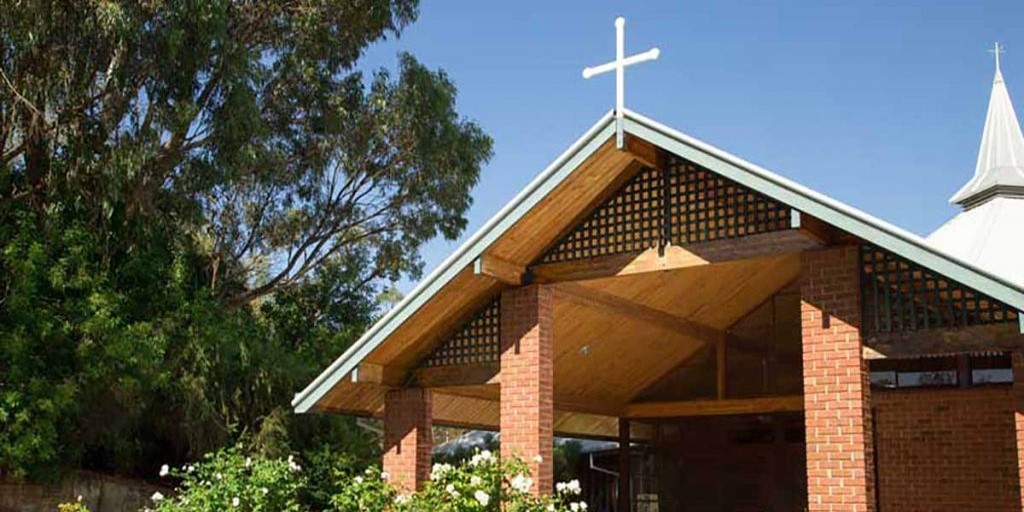 PARISH YOUTH MINISTRY NEWS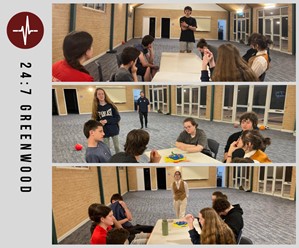 YOUTH GROUP REPORT
Last week at 24:7 Greenwood we had awesome night full of games and fun. We started our night with card games and casual sport before moving into our game for the night, Mafia. It was interesting to see everyone's detective skills at work as they tried to figure out who the Mafia was. We also continued to look at our term theme of the Saints and we were lucky enough to have Rachel, Adam and Kyla share with us about the Confirmation Saints and why they were so amazing!
NEXT YOUTH GROUP
Next week we have the Youth Mission Team joining us as we continue to explore our term theme of the Saints by having some of our leaders and some guest speakers share about their Confirmation Saints.
Dental Health Services
Greenwood Dental Therapy Centre 
Greenwood Primary School | Merivale Way, Greenwood,Wa,6024
Ph: (08) 92035611 |  
E: GreenwoodDTC@health.wa.gov.au 
VOLUNTEERS WANTED TO ASSIST THE HOMELESS AND DISADVANTAGED AT GRACE CAFE IN JOONDALUP
The Anglican Grace Chapel in Joondalup and St Vincent De Paul Northern Conferences jointly open a drop-in centre for the homeless and disadvantaged each Monday and Friday at the Grace Chapel.  Volunteers offer and serve a heated meal, tea and coffee and hampers of donated food for the guests.
More volunteers are desperately needed.  If you would like to volunteer, please contact Peter on 0491 048 207 or email:  ryansite@tpg.com.au.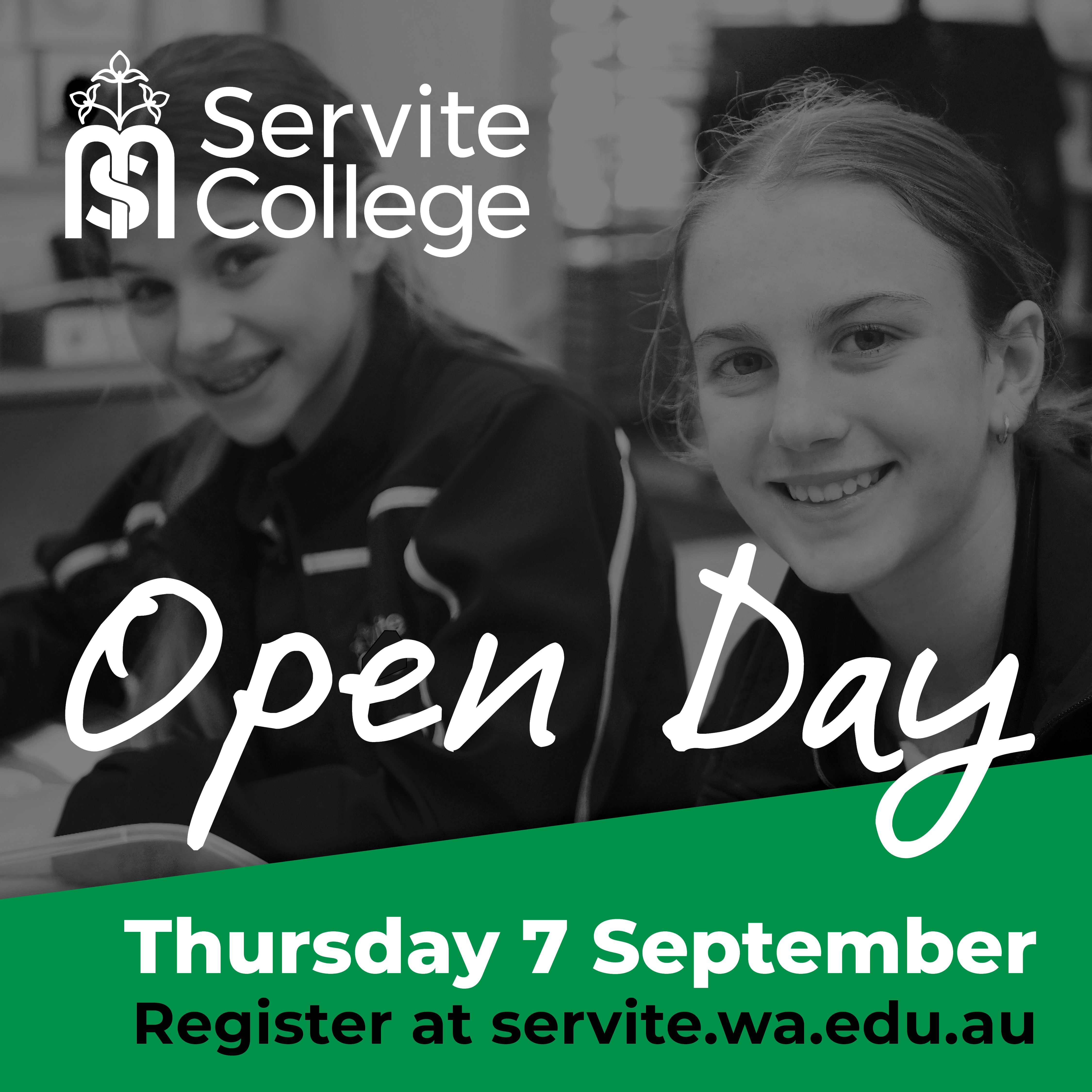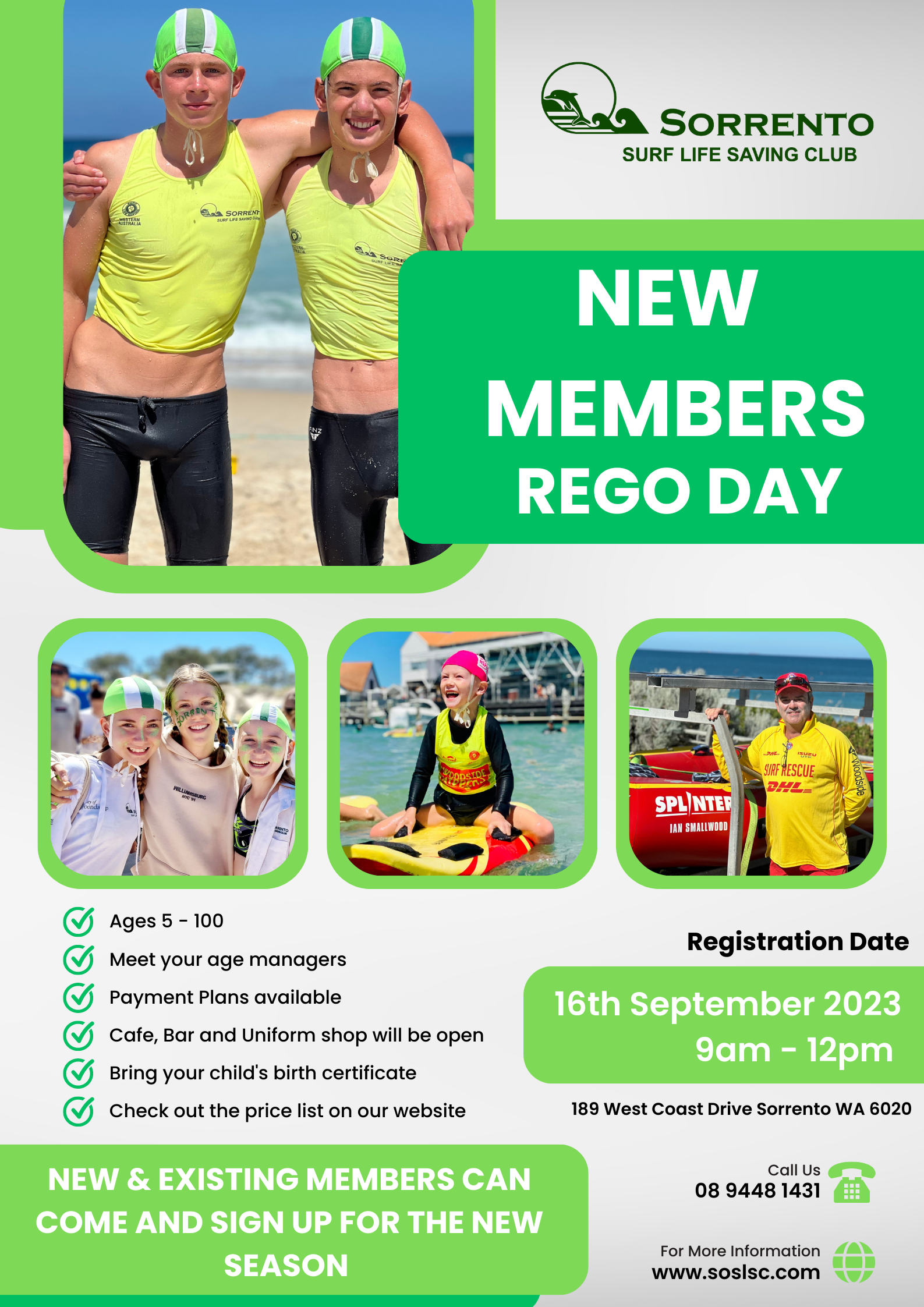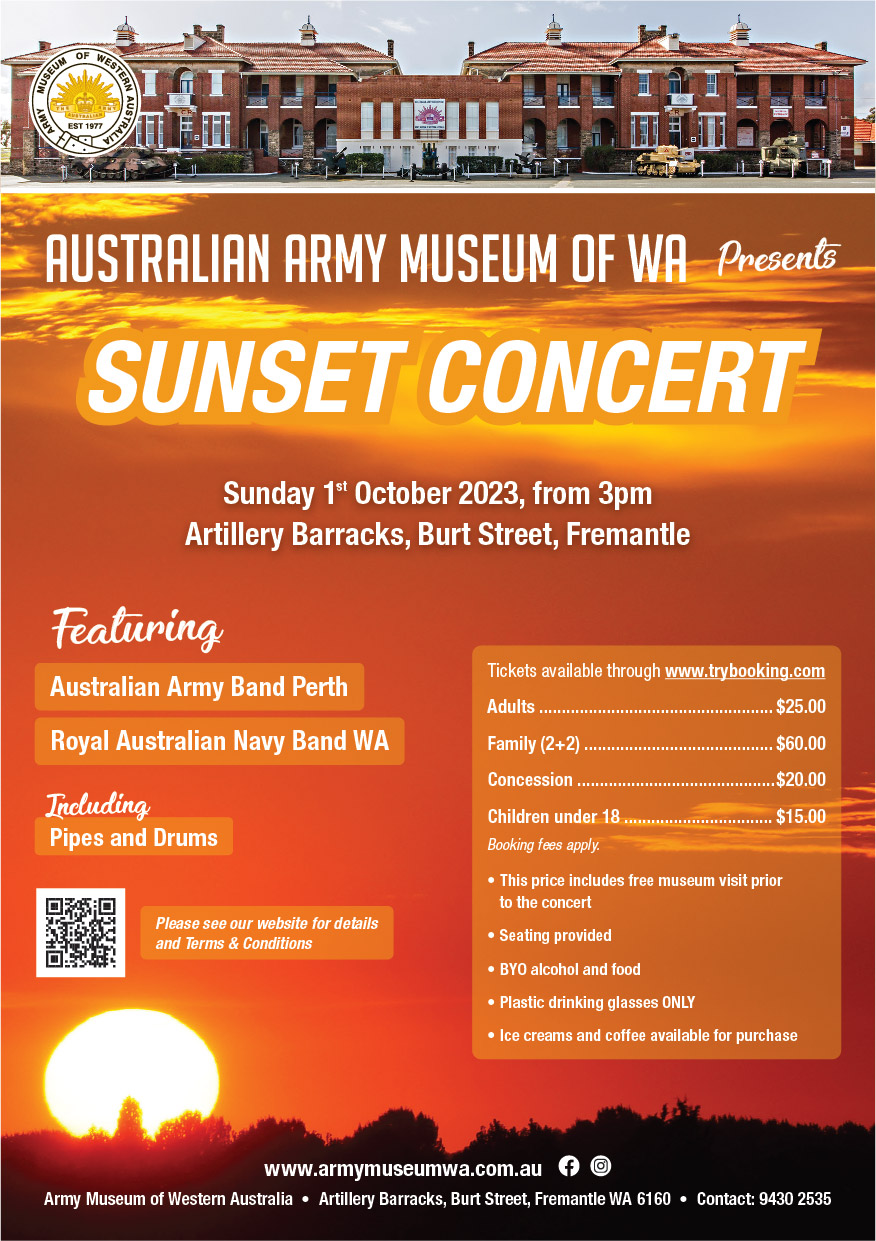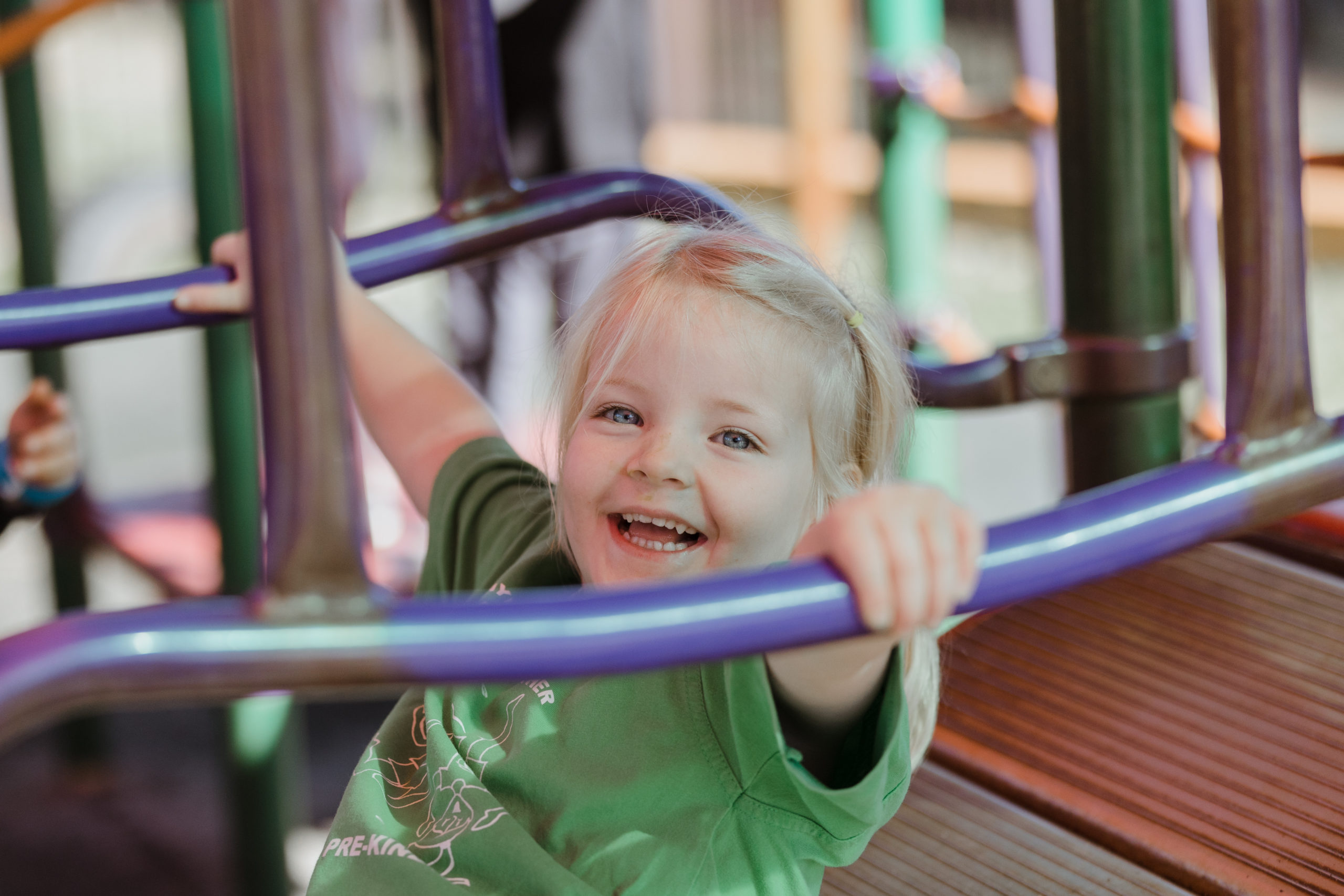 We are now accepting Pre Kindy - Year 6 enrolments for 2023 as well as 2024 & 2025.  Please contact  the school if you have any questions or for  more information.