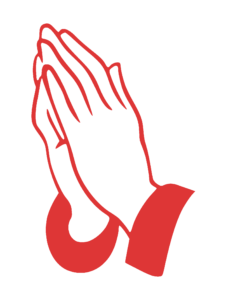 SETTLING PRAYER
God of all wonder,
We pause in the busyness of our days to listen deeply to the wisdom of this land and those who belong to it.
May our minds be open to dialogue,
May our hearts be open to transformation and
May our hands do the work of reconciliation.
We ask that the Spirit accompany us on our journey of healing on these lands, seas and waterways;
We also ask the Spirit of peace be with all those who are living a life of fear, dispossession and distress.
We make this prayer in the name of Jesus our brother and friend.
Amen.

The Liwara Newsletter, Volume 10

  In this week's newsletter:
Staff Changes
NAIDOC Week
Term Dates
Vacation Care Program
and more...
Dear Parents and Caregivers
STAFF CHANGES
There are a few staff changes to announce for the rest of the year. 
Mrs Priscilla Marklew-Woodford in Kindy Red, has successfully completed her teaching practicum and has accepted a job as the Year 3/4 teacher in a regional school. We thank her for her kindness and hard work over the past seven and half years at Liwara and we wish her all the best as she begins her teaching career. Miss Emily Colton will remain as the Kindy Red Education Assistant for the remainder of the year. 
Mrs Megan Horrocks has worked as an Education Assistant as part of our Students with Special Needs (SSN) team this term. She has accepted a job at Telethon Speech and Hearing, where she currently works one day a week. We thank her for her time at Liwara and wish her all the best for her future. Mrs Deb Noddings has been employed as an Education Assistant with our SSN team for Semester Two. 
As Mrs Millar previously announced via Seesaw, Mrs Lee Hansen is retiring at the end of this term after an amazing 25 years at Liwara. Lee's dedication to the staff, students and community is a testament to her fondness for Liwara and her dedicated work ethic. Mrs Julie Basso will take over as Finance Officer in a temporary role.  
We would like to welcome Mrs Millar back from her leave at the beginning of Term 3. We hope she has had a holy and relaxing break.  
NAIDOC Week
NAIDOC Week occurs in the first week of the holidays. During this special week, we celebrate and recognise the history, culture and achievements of Aboriginal and Torres Strait Islander peoples. This week, our classes have learnt about First Nations cultures and histories and participated in activities. The theme for this year is For Our Elders. 
Our hard working GECKOS staff team have created a display in the Liwara Hall from the students work. Please take the time to have a look.  Additional information is available under Class News.
TERM DATES
Please note that Term 2 for students concludes on Thursday 29th June as there is a Pupil Free Day on Friday 30th June. Term 3 commences on Monday 17th July. Wishing all families a wonderful holiday. 
VACATION CARE PROGRAM
The July school holiday program is now available online for bookings.  Please click on the following link for further information:  Vacation Care July 2023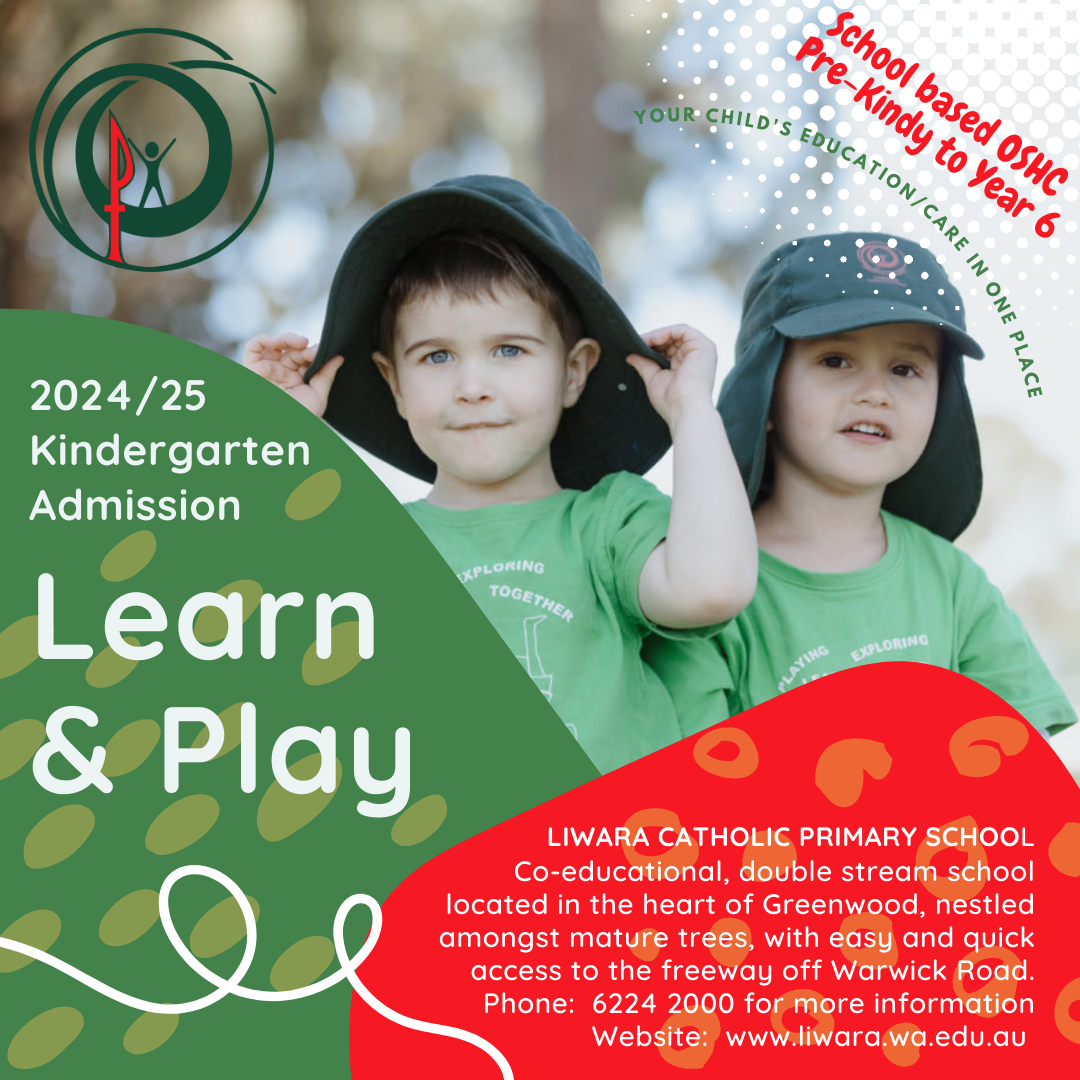 ENROLMENTS FOR CHILDREN IN KINDY 2023/2024/2025
AND PRE KINDY 2023/2024
We currently have a limited number of vacancies for Kindy 2023, I urge you to contact our enrolment officer, Mrs Karen Rosser as soon as possible, to discuss the enrolment process. I am currently meeting with future and current parents for our 2024 Kindy and Pre Kindy placements. Enrolment information and applications can be downloaded from our school website HERE or a paper copy can be collected from the school office.
If you would like to join a tour, registrations are essential and available via our school website.
Wishing you God's blessings and a wonderful weekend!
Miss Angela Leddin
Short Term Principal
FROM THE ASSISTANT PRINCIPALS
INTERSCHOOL CROSS COUNTRY
Well done to all the students who represented Liwara at the Inter-school Cross Country. Thank you to the commitment from families who attended Running Club each week, helping their child improve their fitness. Thanks to Mr Sanders for preparing and supporting the students throughout the term and on the day of the carnival.
REPORTS
Your child's Mid-Year Report will be available to view through SEQTA Engage on Friday the 23rd of June at 3:30pm. At Liwara, staff have worked to provide consistency in reporting and have thus created an 'Outstanding' effort criterion for marking a student's effort in each learning area.  Posters are on display in classrooms and are regularly discussed with students.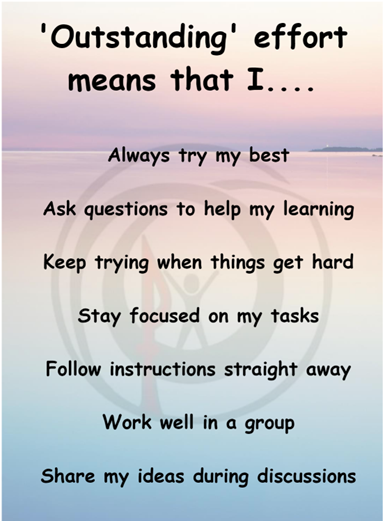 MASS
Our End of Term 2 Mass will be celebrated at 9am on Thursday the 29th of June at All Saints Parish. Thank you to the Year Six teachers and students for preparing the Mass. One student from each class will receive the Liwara Values Award for demonstrating the virtue, Trust. 
Our Beginning of Term 3 Mass will be held on Friday the 21st of July at 9am at All Saints Parish. We invite all families to join us.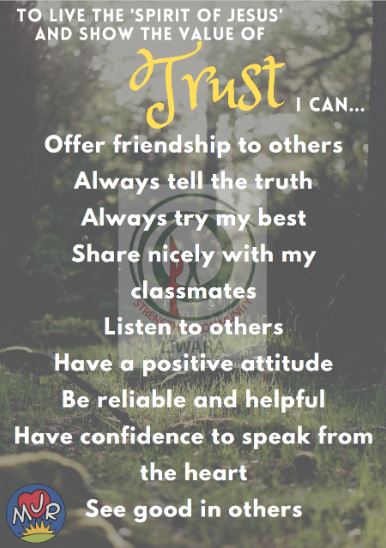 PUPIL FREE DAY
Teachers will engage with Jo Harris for a Professional Development Day on Friday the 30th of June around the topic of Biblical Storytelling.  This is a pupil free day for all students.
DANCE LESSONS TERM 3
All students from Pre-Primary through to Year 6 will undertake dance lessons with Barden Dance Innovations in Term 3. To conclude a wonderful term of dancing, students will perform on the last day of Term 3. Please diarise, Thursday the 21st of September to attend our Dance Showcase. 
UNIFORM POLICY
A reminder to families to ensure your child comes to school in their correct winter uniform and with a haircut that meets the school policy. Short hair should be no longer than a child's collar and hair that is longer than a child's collar must be tied up with either green or red hair ties. Thank you for your support as we ensure consistency across the school.
Mrs Jesseca Francis & Mrs Remy McGavigan
Assistant Principals
MAKING JESUS REAL
Our current MJR focus is 'Spirit of Jesus'. One of the greatest gifts we can give our students, is the realisation that they have the Spirit of Jesus in their hearts, and they can recognise His Spirit in themselves and others.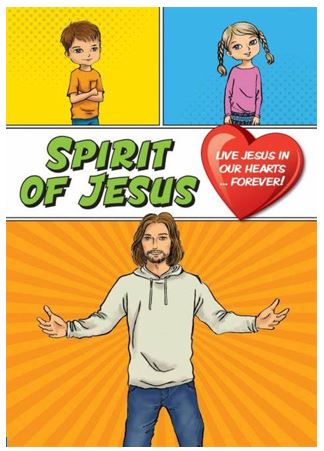 IMPORTANT DATES 2023
TERM  2 DATES: Wednesday, 26 April – Thursday, 29 June
Week 10 - Term 2
June 24 First Communion Certificate Mass @ 6.00pm
June 25 First Communion Certificate Mass @ 9.30am @ 5.30am
June 29 End of Term Mass @ 9.00am
June 29 Last Day of Term for Students
Week 1 - Term 3
July 17   - Students commence Term 3
July 21   - Opening Term Mass @ 9.00am
YEAR 4 - HOLY COMMUNION
The Year 4 classes celebrated their Holy Communion for the first time during the last two weeks. In preparation for their special day of receiving Jesus for the first time, they had to practice in the church for this special event.
Every child was given a role to perform during the Mass. This included carrying the Liturgy of the Word or Banner, a reading, setting the altar or the offertory. The students would like to thank the Parish Sacrament Coordinator Gill Keating for her effort and support. It is lovely that the school can work together with the parish for this special celebration.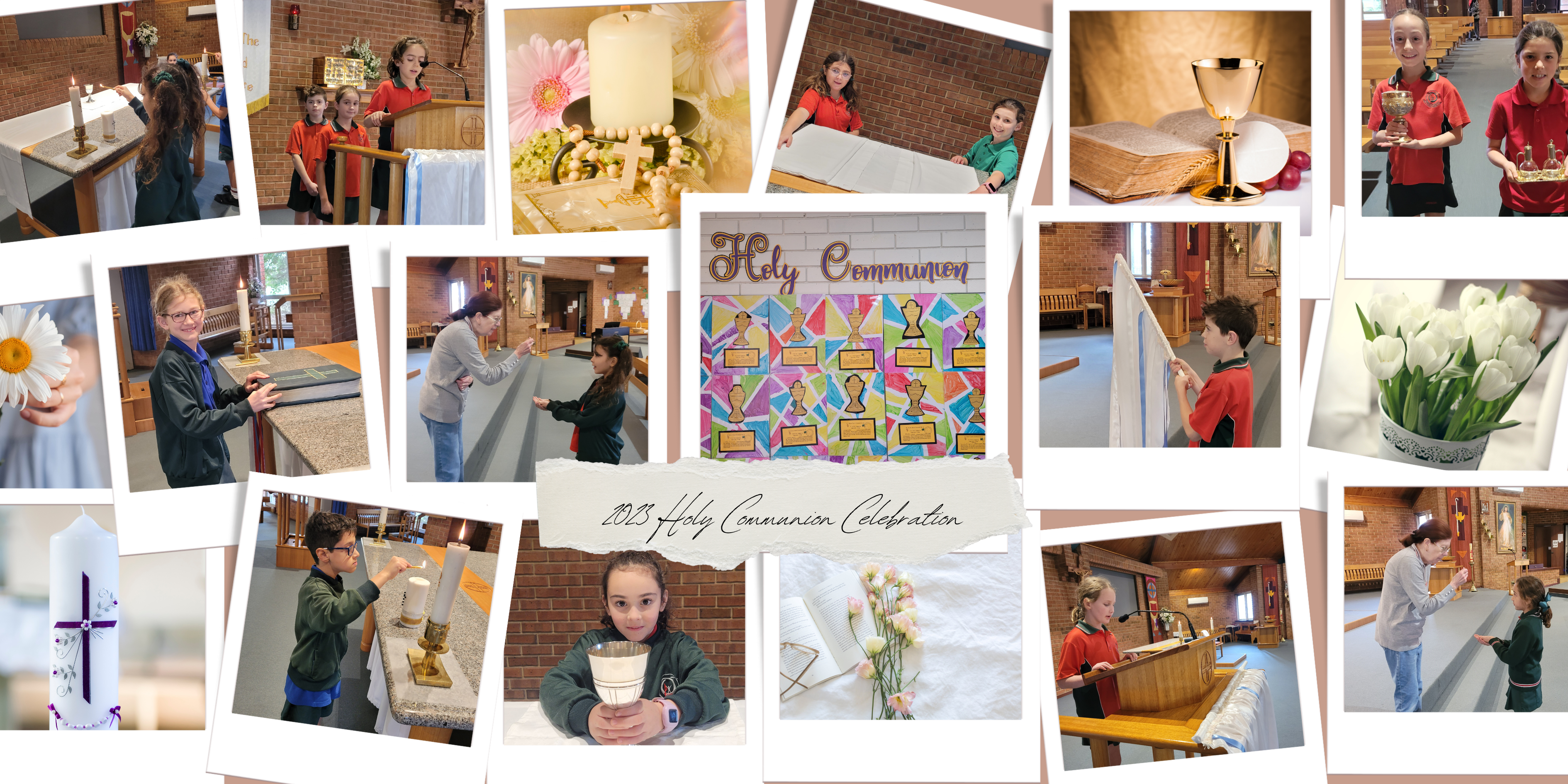 NAIDOC WEEK
This year the school will be marking NAIDOC Week during week 10 as it takes place during the school holidays. This year's theme is 'For Our Elders'.
Liwara will be marking the occasion with lots of fun learning including play, digital, literature and art activities. Specialist teachers also have lots planned to include Phys Ed games incorporating the theme.
There will also be a colouring competition with lots of cool prizes for winners.
Next time you are in the school hall be sure to check out this year's school collaborative artwork which every student in the school has contributed too.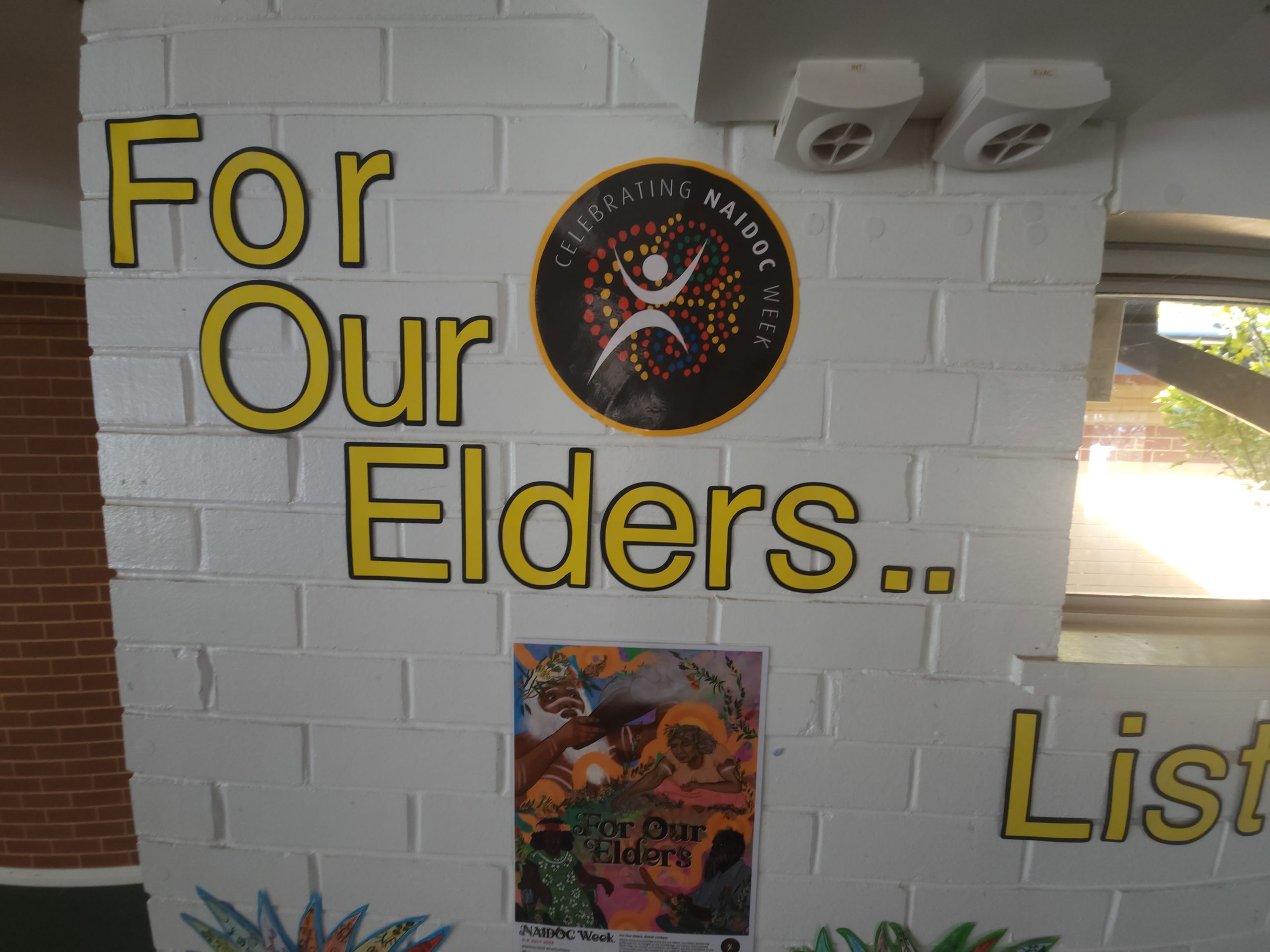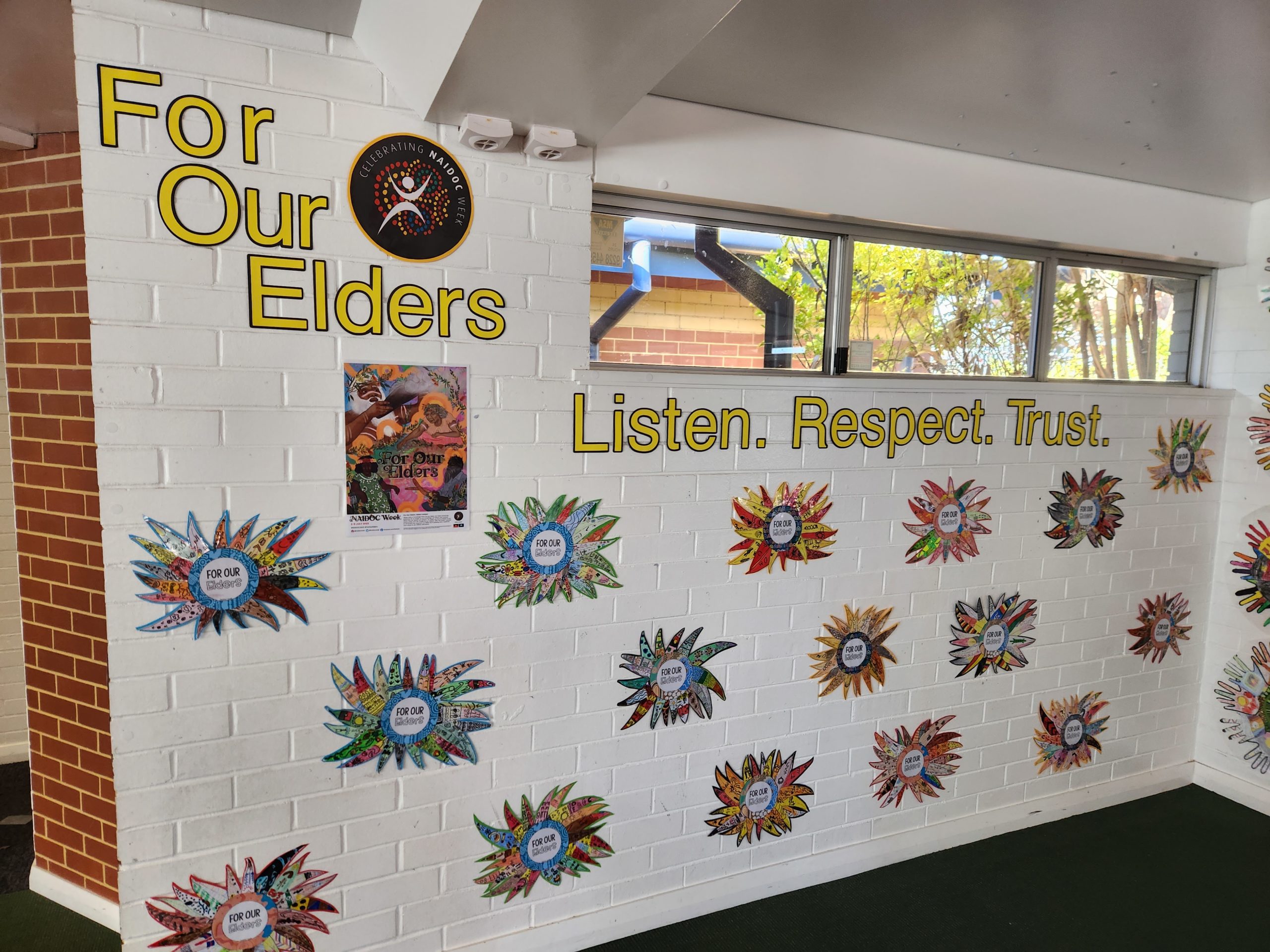 All students are encouraged to return their borrowed books before school from 8.15am to go into the weekly raffle draw. 
Library Days 
Tuesday – Years 3 & 4 
Wednesday – Years 2, 5 & 6 
Thursday – Kindy, Pre-Primary & Year 1
Library Bags for Sale
The Liwara Craft Group have made Library bags.  They are selling them for $10.00 a bag and all profits go towards the craft stall for the school fair.
If you are interested in purchasing one or more of these beautiful bags, they can be purchased through trybookings:
https://www.trybooking.com/events/landing/524560
Then bring their receipt to the Library and select a bag.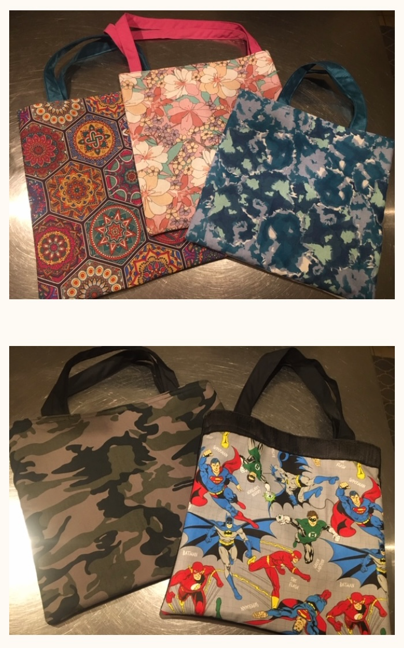 END OF TERM REMINDERS
If you have received a Term 2 IOU, could you please pay these before the end of term.
Occasionally, items do not appear on on-line ordering, this means that the item is out of stock until we receive our next delivery or until we catch up with our cooking.  This will mainly occur with our milks and focaccia pizza slabs.  As it is almost the end of term and we will be running our stock low and this may happen with certain other items, although we will do our best to provide you with most of the items to choose from.
Please note that we cannot change the ingredients in our sushi or focaccia slabs as these products are not made on our premises and are delivered in fresh to our canteen.
We hope you enjoy your last week of Term 2 and have a wonderful break. We will see you all next term.
Thank you for supporting the Canteen.
The Uniform Shop is now closed until the commencement of Term 3.  It will reopen on Thursday, 20 July 2023.
The Uniform Shop is open Thursdays from 8.15am - 9am for all your uniform needs!  Doors will not open outside of these hours.
JFE Details
Phone: 9204 1701
Email: saes@jfe.net.au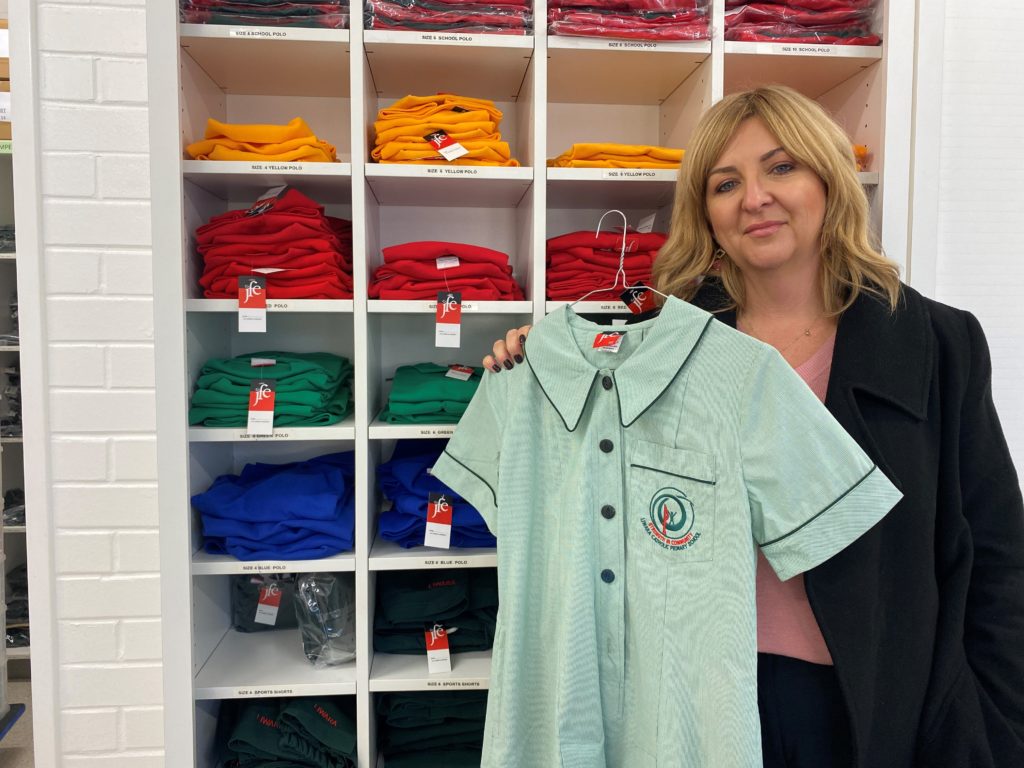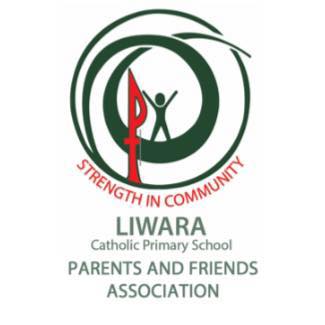 To read this weeks P & F Newsletter, click here.
Please see our current Try Bookings Form and Reimbursement Form below:
To keep up to date, head to our private Facebook page by clicking here.
ALL SAINTS GREENWOOD
7 Liwara Place
Greenwood, WA
6024
PARISH PRIEST
Father Elver Delicano
REGULAR MASS TIMES
Monday – Friday 6am & 9am
Saturdays 6pm
Sundays 7:30am, 9:30am & 5:30pm
Anointing every 2nd Saturday of the month
OFFICE OPEN TIMES
Monday, Wednesday and Friday 10am - 3pm
CONTACT
m: 0466604754
e: greenwood@perthcatholic.org.au
PERTH ARCHDIOCESE WEBSITE
www.perthcatholic.org.au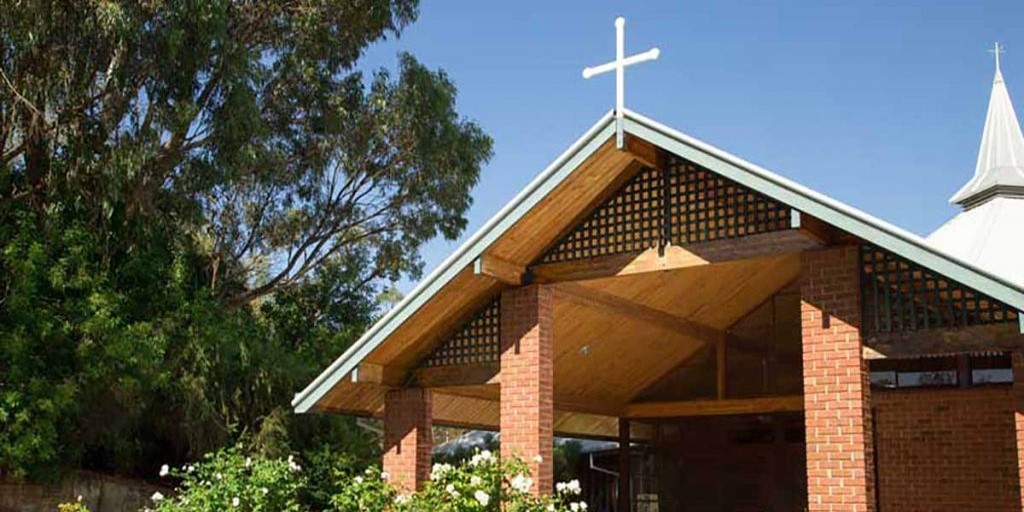 PARISH YOUTH MINISTRY NEWS

Youth Group Goals 
20 youth to attend.
To give our young people an opportunity to wear their favourite sports team colours.
To create a safe and engaging space for our young people.
Goal Status 
We managed to achieve this goal as we had 26 young people at youth group which was amazing especially as a lot of them hadn't been to youth group for a while.
We managed to achieve this as we had most of our young people wearing shirts or colours of their favourite team.
We were able to achieve this as our leaders were making sure to get involved with all the games and to encourage and support our young people during games.
Youth Group Talk / Focus 
Games Night!
This week we had a sports-themed games night where we encouraged the young people to wear the colours of their favourite team and having sports-themed games on the night.
Next Youth Group Theme 
Encounter Night!
Next week we will be having our Encounter Night to wrap up our term theme with a night of prayer and reflection looking back at what we have done this term in looking at the Armour of God.
This Past Week's Non-Youth Group Activities/Masses/External Involvement 
Leaders and youth present at Mass across the weekend
Parish/Newsletter Promotion 
24:7 Greenwood Youth Group
For Youth in Years 9 - 12
Youth group is an amazing way to engage in faith, meet new friends, have fun playing games and enjoy yummy food.
Sunday nights from 6:30 - 8pm in the Parish Centre.
Contact Lucy on 0466329400 and Jesse on 0424840460 for more information.

Dental Health Services
Greenwood Dental Therapy Centre 
Greenwood Primary School | Merivale Way, Greenwood,Wa,6024
Ph: (08) 92035611 |  
E: GreenwoodDTC@health.wa.gov.au 
VOLUNTEERS WANTED TO ASSIST THE HOMELESS AND DISADVANTAGED AT GRACE CAFE IN JOONDALUP
The Anglican Grace Chapel in Joondalup and St Vincent De Paul Northern Conferences jointly open a drop-in centre for the homeless and disadvantaged each Monday and Friday at the Grace Chapel.  Volunteers offer and serve a heated meal, tea and coffee and hampers of donated food for the guests.
More volunteers are desperately needed.  If you would like to volunteer, please contact Peter on 0491 048 207 or email:  ryansite@tpg.com.au.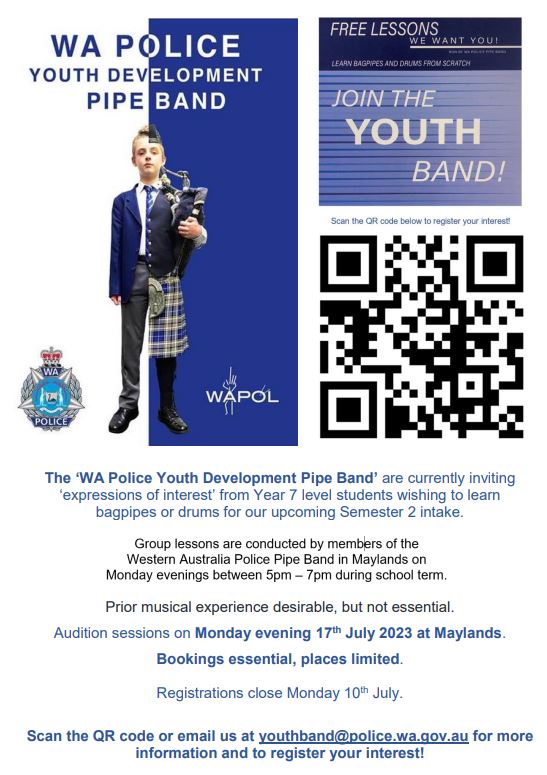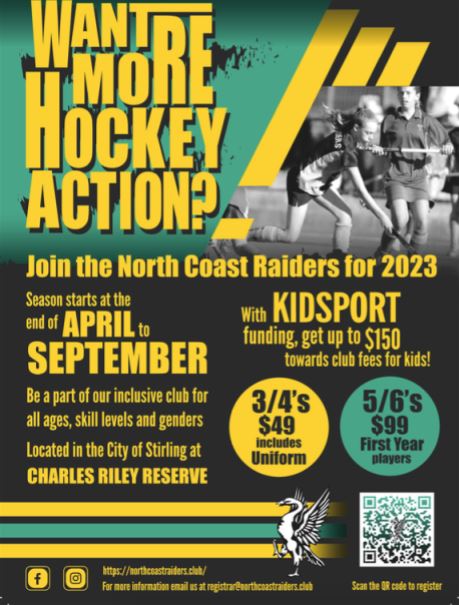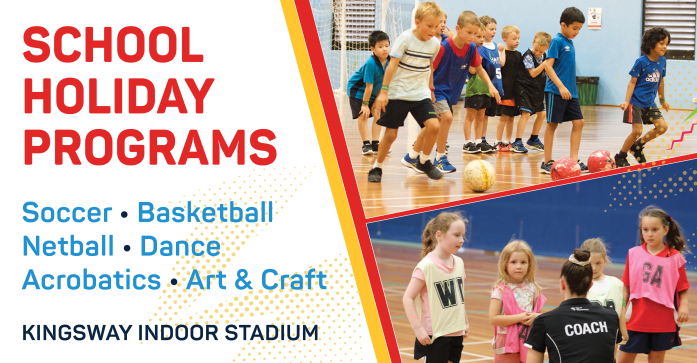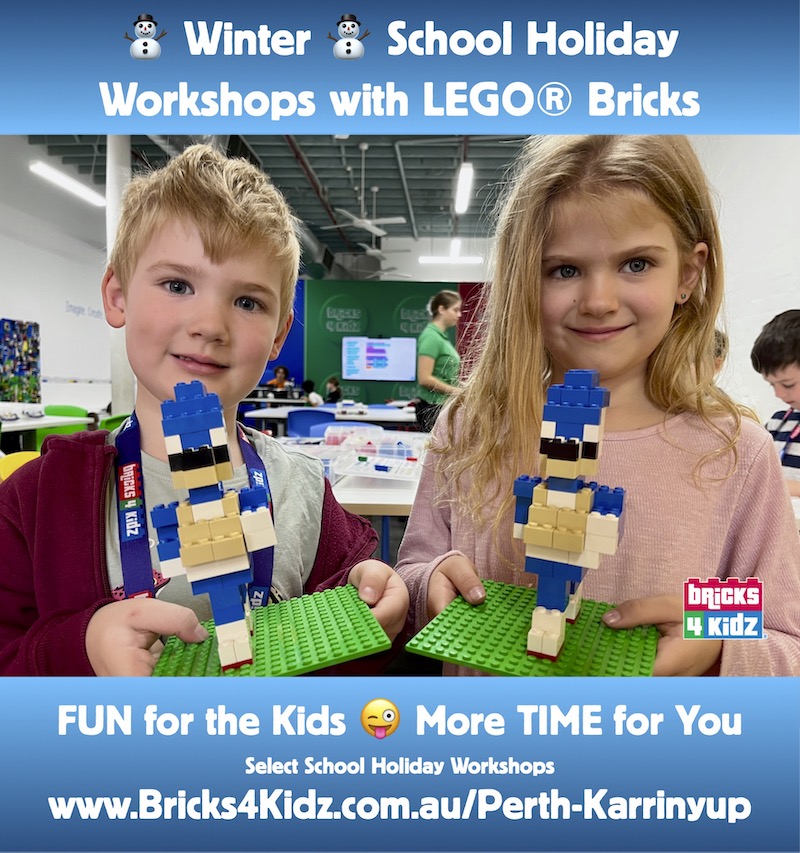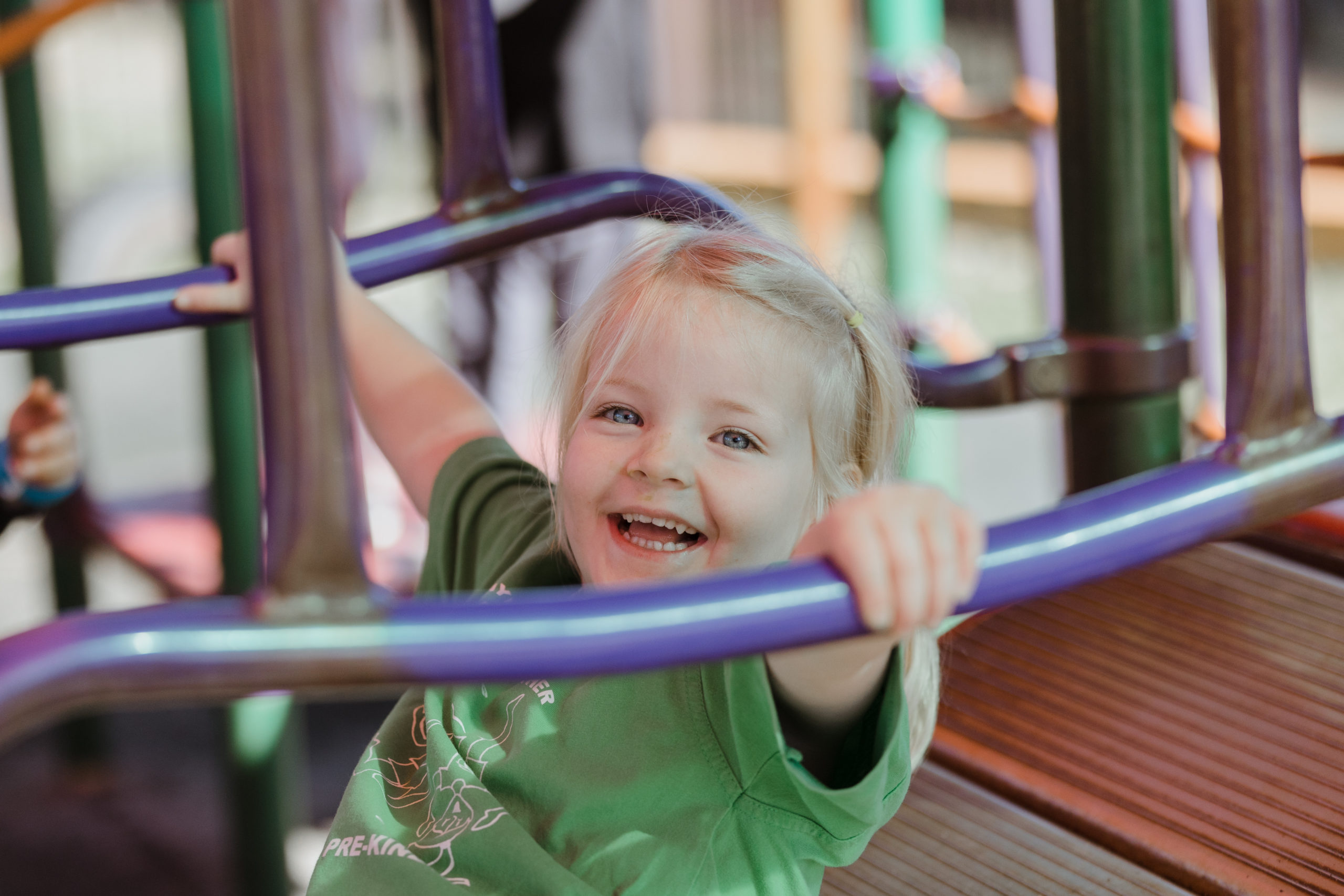 We are now accepting Pre Kindy - Year 6 enrolments for 2023 as well as 2024 & 2025.  Please contact  the school if you have any questions or for  more information.