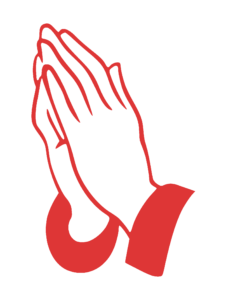 All Saints' Day
Father,
All-powerful and ever-living God,
on All Saints Day we rejoice in the holy men and women of every time and place.
May their prayers bring us your forgiveness and love.
We ask this through our Lord Jesus Christ, Your Son, who lives and reigns with You and the Holy Spirit.
Amen

The Liwara Newsletter, Volume 30

In this week's newsletter:
World Teachers Day
All Saints' Day
Class Requests
Interschool Athletics
and more...
Dear Parents and Caregivers,
WORLD TEACHERS DAY
On Friday 28th October we celebrate all the staff in our school. Even though this day is called World Teachers Day, at Liwara we like to make sure all our staff are included, so we celebrate World Staff Day.
The Liwara students are blessed to have so many dedicated, caring staff members looking after them and making sure they have a safe and inclusive education. Our staff go above and beyond, giving of their own time before school, after school, weekends and holidays. The last few years have been especially trying, so an extra big thank you to all our staff!
ALL SAINTS' DAY
All Saints' Day is held annually on 1 November. This is a day where the Catholic Church celebrates all the saints: canonized or beatified, and the many saints who are in heaven. Most saints have their own days of celebration on the Catholic calendar, but it is not always possible to observe all of these dates. Therefore, most Catholics choose to celebrate all of the saints on a single day, All Saints' Day.
All Saints' Day is a special day for our school as our parish church is named 'All Saints'. Together with the parish, we will be celebrating All Saints' Day at the 9am Mass on Tuesday 1 November.
CLASS REQUESTS
If parents have a reasonable and valid request for a class placement, which could benefit their child's learning, please email: Attention The Principal, to enquiries@liwara.wa.edu.au by Monday 7th November. There are an enormous number of factors that have to be considered by teachers when assigning students to a class. Teachers spend a lot of time, as there needs to be a fair distribution of students by gender, achievement levels, individual social and emotional needs and simultaneously this is no small feat. Therefore, any requests must be in, via the process outlined above, by Monday 7th November. Any requests that come in after this date will not be considered.
ENROLMENTS ARE OPEN FOR CHILDREN STARTING SCHOOL IN KINDY 2023/2024 AND PRE KINDY 2023
If you have a child who is due to start Kindy in 2023, I urge you to contact our enrolment officer, Mrs Karen Rosser, to discuss the enrolment process as places are filling steadily. I am currently meeting with future and current parents for our Kindy 2023/2024 & Pre Kindy 2023. Enrolment information and applications can be downloaded from our school website HERE or a paper copy can be collected from the school office.
Wishing you God's blessings and a wonderful weekend!
Miss Angela Leddin
Short Term Principal
FROM THE ASSISTANT PRINCIPALS
FAMILY MASS
The Term 4 Liwara Family Mass will be held this Sunday 30th October in the All Saints Parish Church. Please come join us in our celebration.
ALL SAINTS FEAST DAY
All students will be attending the All Saints Parish Feast Day Mass on Tuesday 1st November at 9am sharp. Parents and caregivers are welcome to attend.
CENTRE FOR LIFE, FAMILY AND MARRIAGES VISIT
Presenters from the Centre for Life, Family and Marriages will be meeting with the Year 6 and Year 5 students next Wednesday 2nd November to discuss the themes of 'Miracle Boys/Girls' (Yr 5) and 'Becoming a Man/Woman' (Yr 6).
ASSEMBLIES
We have our last Certificate Assembly for the year on Friday 11th November in the Parish Church commencing at 2.30pm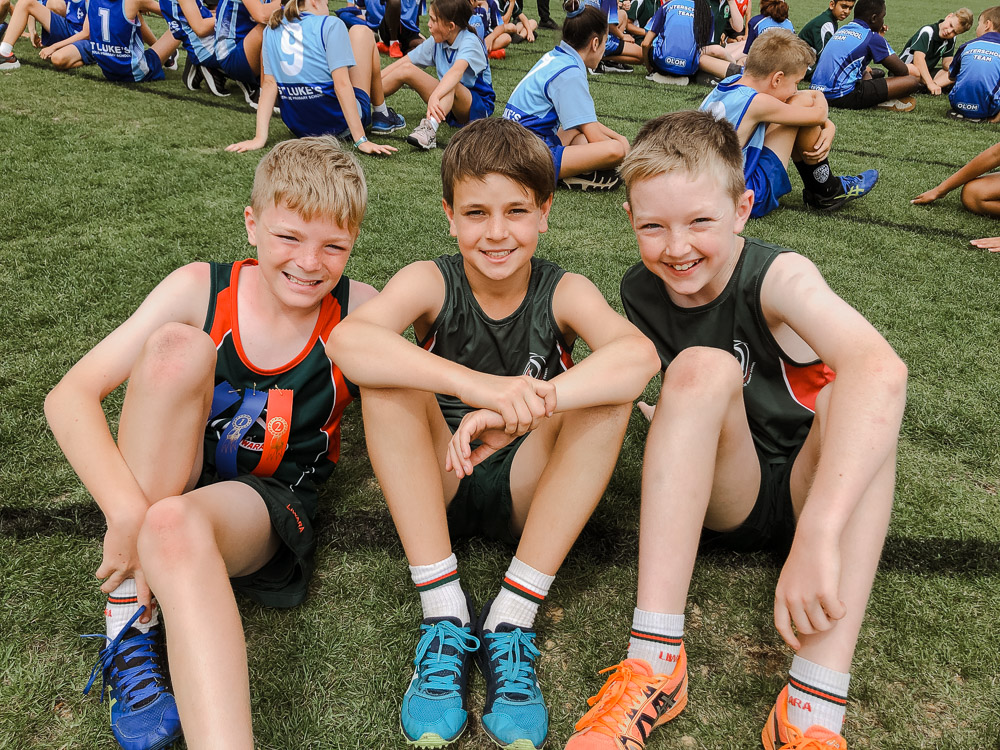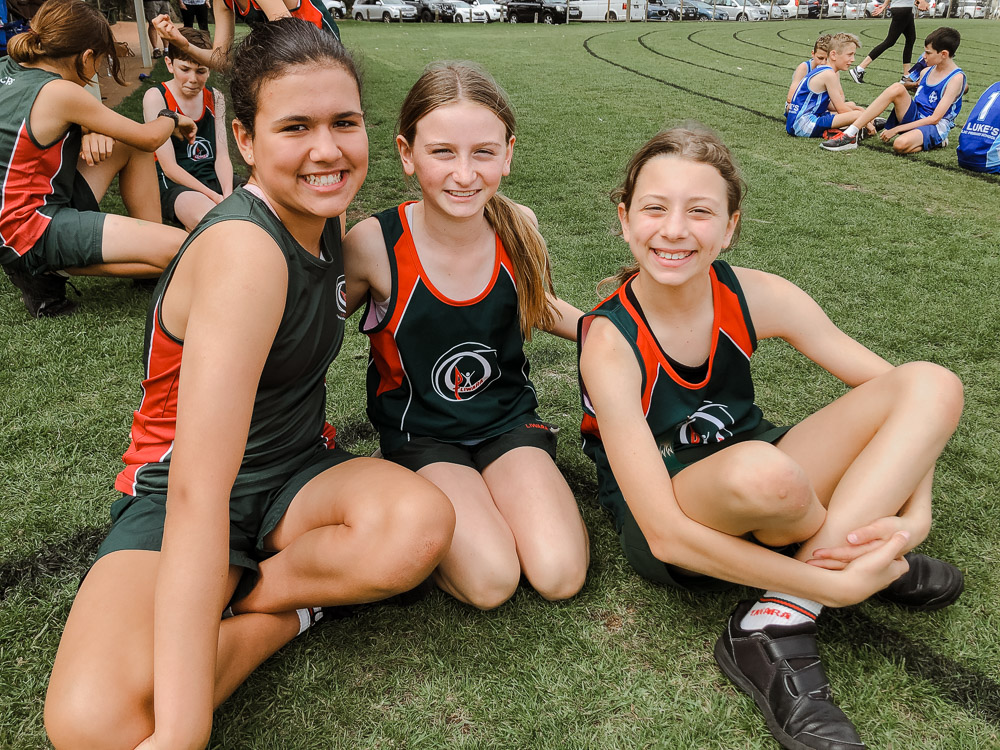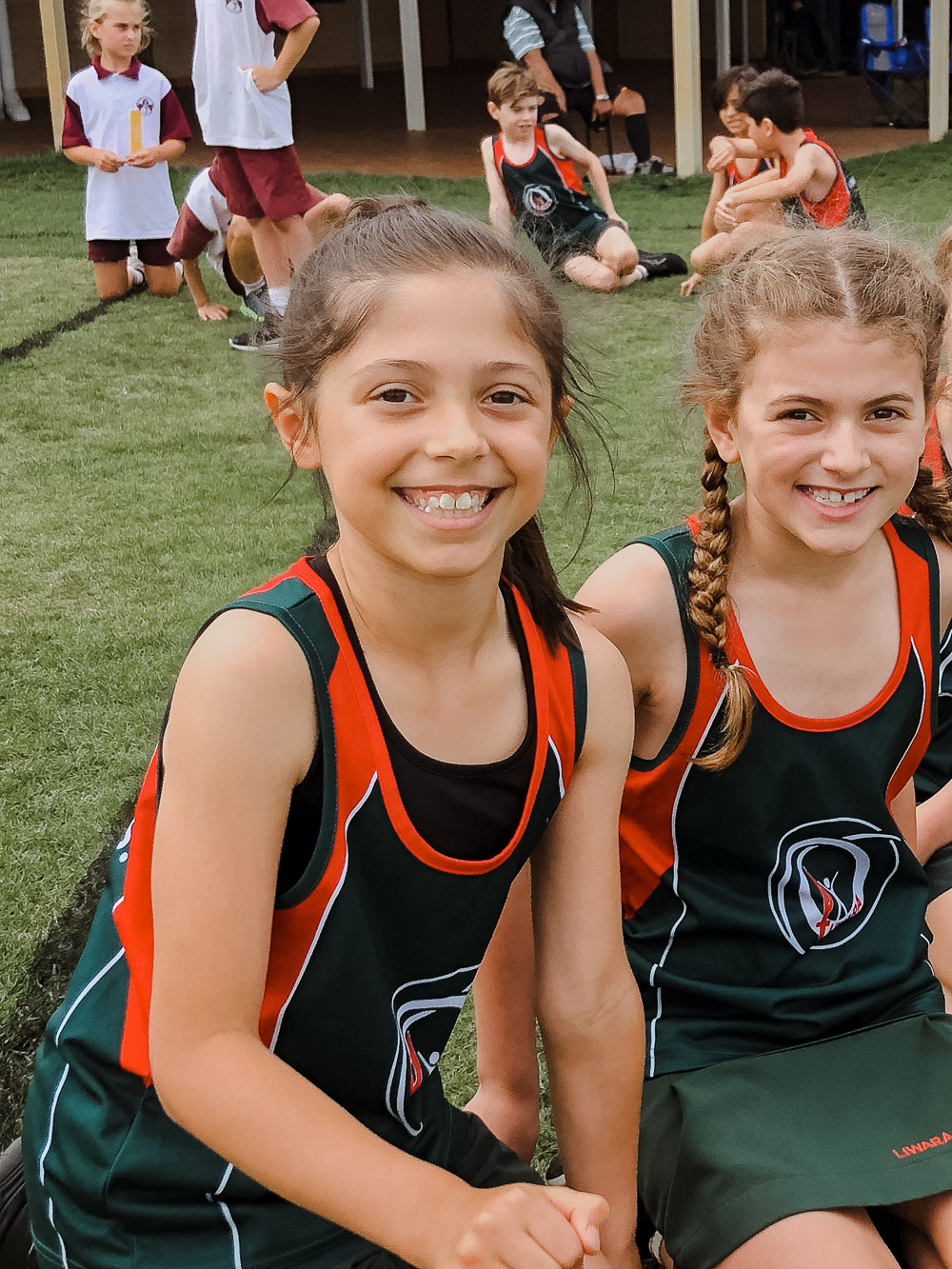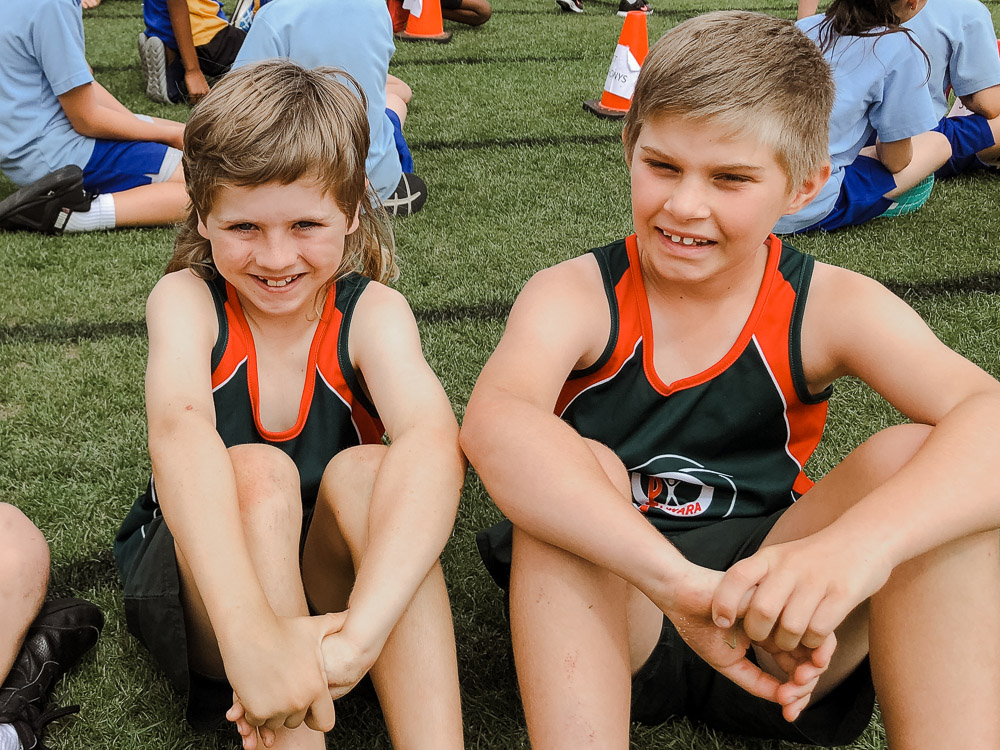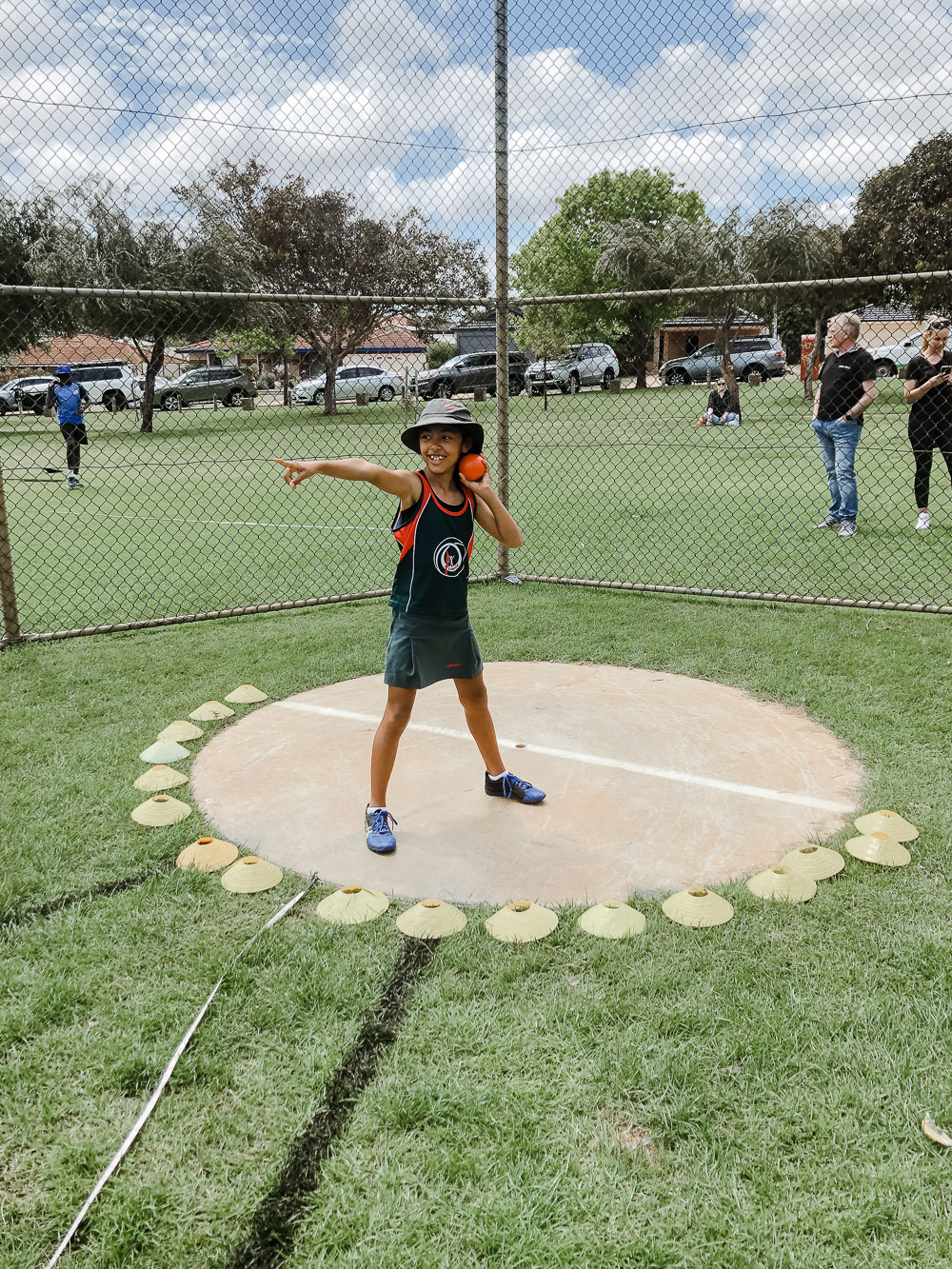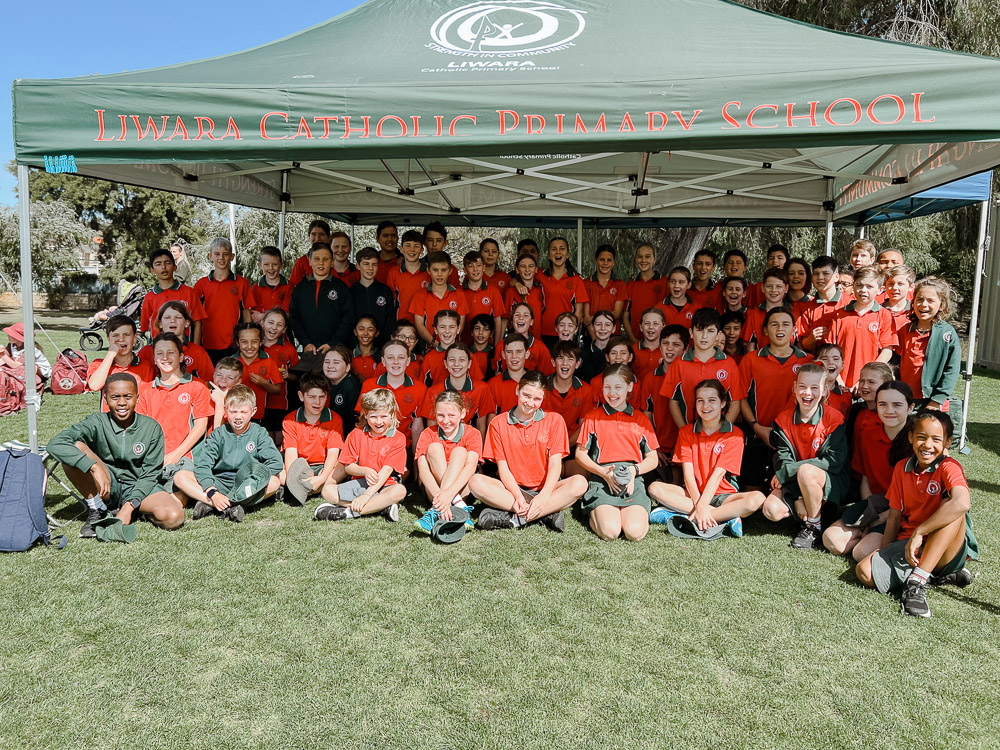 SPORTS
INTERSCHOOL ATHLETICS
Once again, Liwara was brilliantly represented by our Year 3, 4, 5 and 6 representative athletics squad at the NIPSSA annual Interschool Athletics Carnival last Friday. Our students contributed enormous efforts to do their best and make the school proud. Overall, we placed 5th out of the eight schools which competed in the first competitive carnival in quite a number of years. It was great to see so many Liwara parents there to cheer our team on. Thank you and well done to all involved.
Mrs Remy McGavigan & Mr John Dols
Assistant Principals
All events will be conducted under the appropriate COVID procedures and protocols in accordance with Catholic Education WA directives.
TERM 4
Week 4
Monday, 31st October - All Girls Cricket, 3:15pm
Tuesday, 1st November - All Saints Day, Mass 9am
Thursday, 3rd November - Outdoor Classroom Day
Week 5
Monday, 7th November - All Girls Cricket, 3:15pm
Friday, 11th November - Certificate Assembly
Friday 11th November - Liwara Fair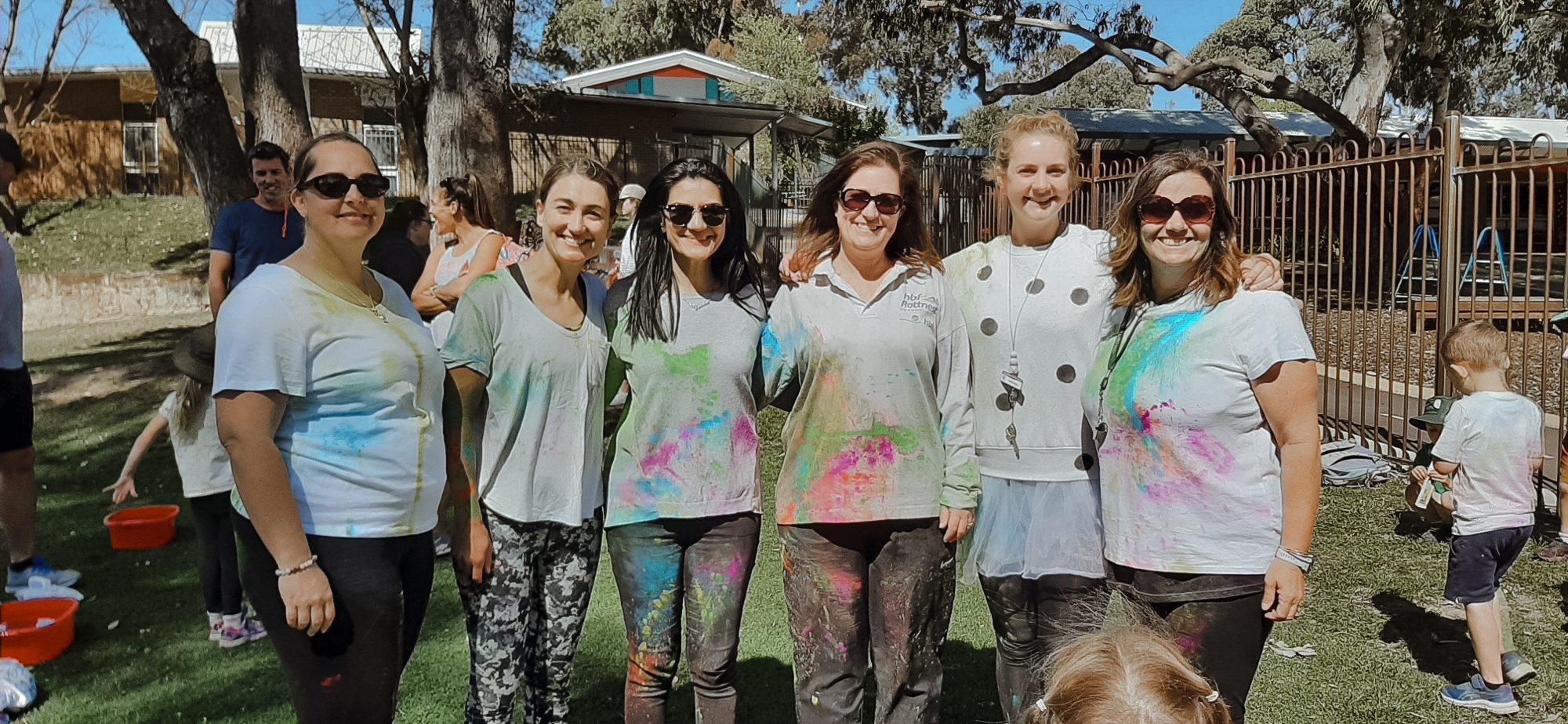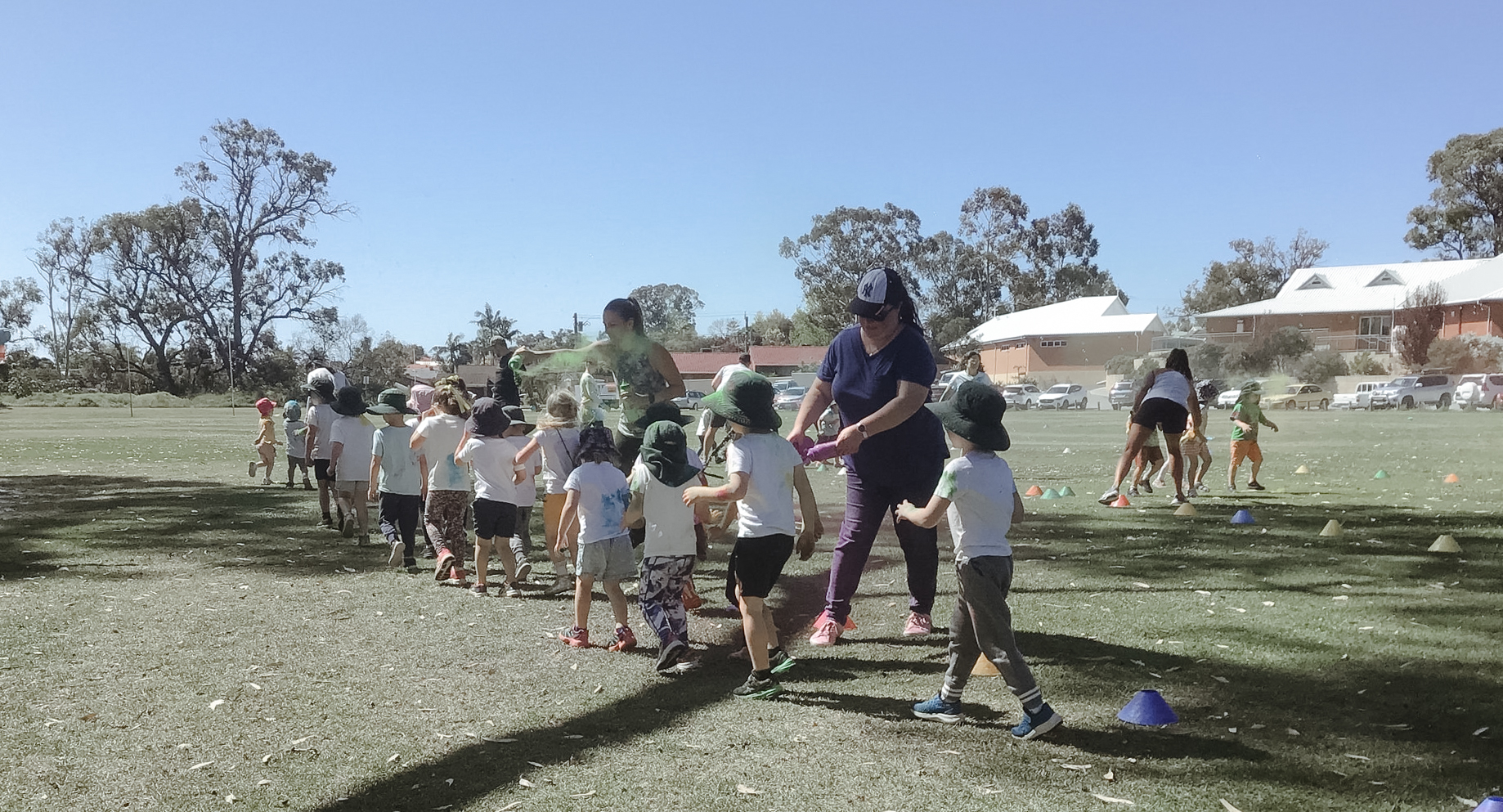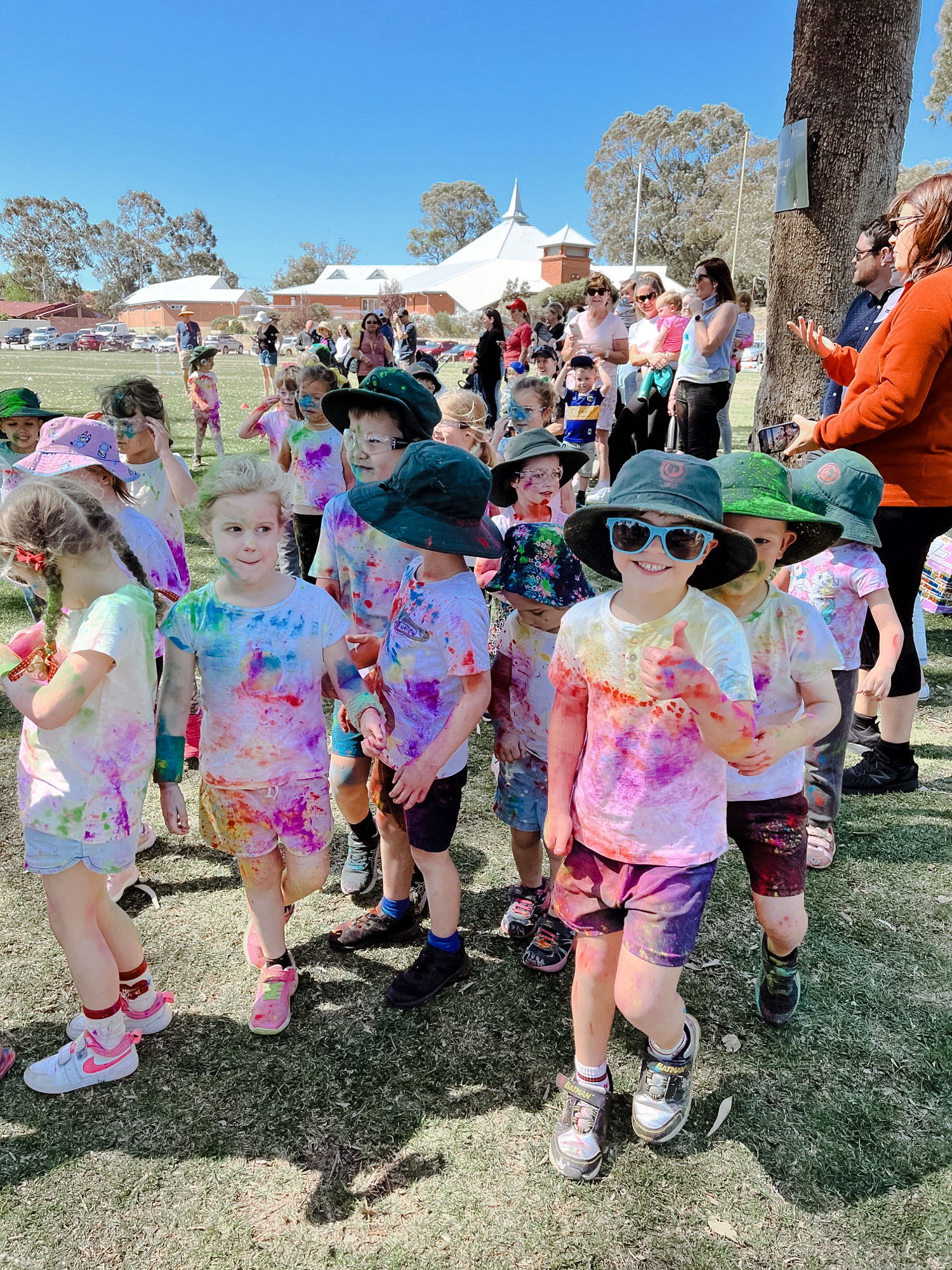 KINDY CARNIVAL AND COLOUR RUN
Last week was such an exciting week in Kindy as we had our first Sports carnival and colour run on the same day. Thanks for all the parent support and enthusiasm cheering us on. A special mention to the P&F who organised our first Colour Run. It was a well organised, fun and safe event for all the kids and teachers to enjoy.
Mrs Michelle Bratich & Mrs Karen Weston
Kindy Teachers
AT the end of Term 3, we received notice from the Western Australian School Canteen Association that we had indeed achieved another 4 Star StarCAP2 Accreditation for our Canteen.
We are extremely proud of our Liwara families who have helped us achieve this by supporting our canteen sales of healthy green items. Our percentage of green items sold had increased from 83% in 2021 to 91% this year. Although we have faced a few challenges with Covid impacting the ordering system to fully online, and several of the products we purchased were unavailable, WASCA said this was a tremendous achievement. They loved our promotional photos and menu items available and the fact that we make the majority of our meals fresh in the canteen.
We have received a voucher to spend on Starcap products and our accreditation is current until the end of Term 2 in 2023. We have been notified that WASCA are not continuing with this program into the future, however we had every category marked with 5 stars, and only 4% off the top accreditation of 5 stars with products sold. Thank you to our families that support our efforts in creating a healthy food environment at Liwara.
The Uniform Shop is open Thursdays from 8.15am - 9am for all your uniform needs! 
JFE Details
Phone: 9204 1701
Email: saes@jfe.net.au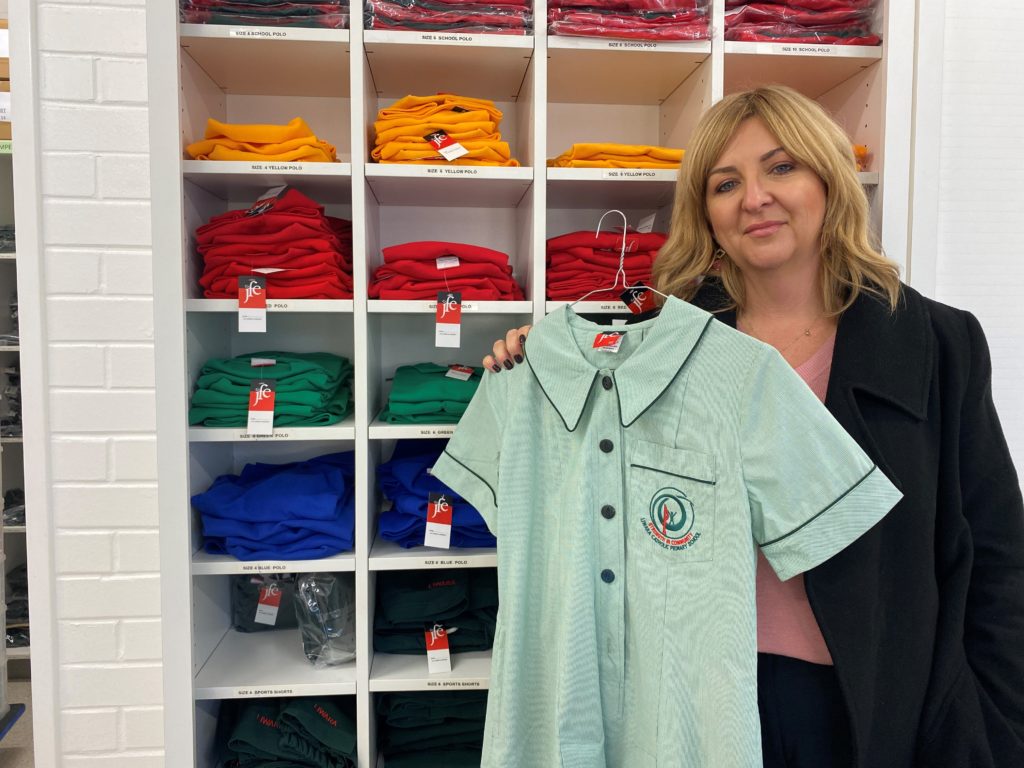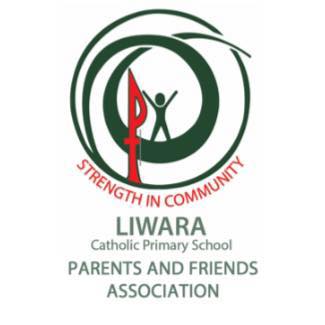 ALL SAINTS GREENWOOD
7 Liwara Place
Greenwood, WA
6024
PARISH PRIEST
Father Elver Delicano
REGULAR MASS TIMES
Monday – Friday 6am & 9am
Saturdays 6pm
Sundays 7:30am, 9:30am & 5:30pm
Anointing every 2nd Saturday of the month
OFFICE OPEN TIMES
Monday, Wednesday and Friday 10am - 3pm
CONTACT
m: 0466604754
e: greenwood@perthcatholic.org.au
PERTH ARCHDIOCESE WEBSITE
www.perthcatholic.org.au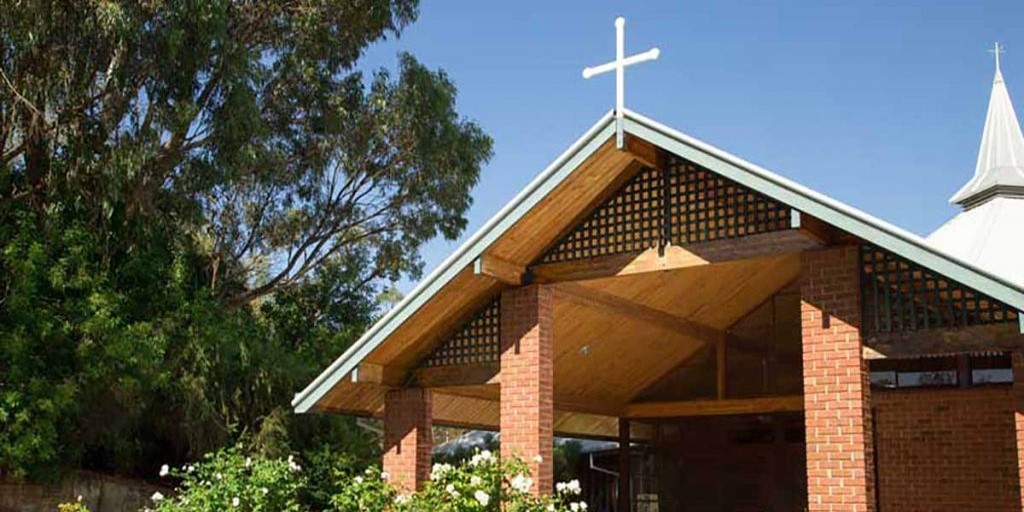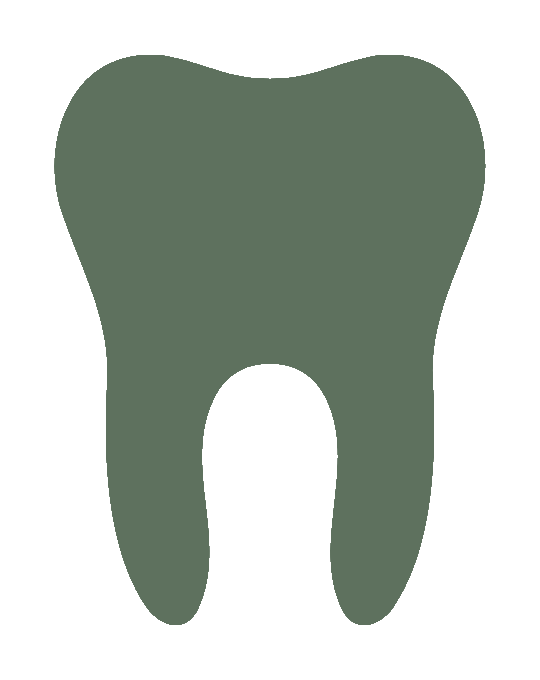 GREENWOOD DENTAL THERAPY CENTRE
The Greenwood Dental Therapy Centre will be closed alternate Wednesdays.
In case of EMERGENCY ONLY, the following clinic can be contacted – Halidon Dental Therapy Centre (08) 9409  6362
FOR PARENTS
Take time out for yourselves.
Celebrate the gift of your Marriage and your unique love and have the opportunity to focus on each other, away from everyday distractions. We invite you to join us on a WORLDWIDE MARRIAGE ENCOUNTER Weekend to be held at Prendiville Catholic College, Ocean Reef on 5th - 6th November 2022.
For more information or booking contact: Valerie & Brendon on 0493 534 865 or Email: wabookings@wwme.org.au
Website: www.wwme.org.au
Mercedes College | A College for every girl in the heart of your city!
We have limited places available in Year 7 for 2023.  Interest welcome in other year levels for 2023.
If you are considering enrolling your daughter at Mercedes College, please visit our website at www.mercedes.wa.edu.au to request a prospectus, to enrol online or to book a tour of our campus. Please contact our Enrolments Officer, Mrs Nicole Kirk on 9323 1323 if you require further information.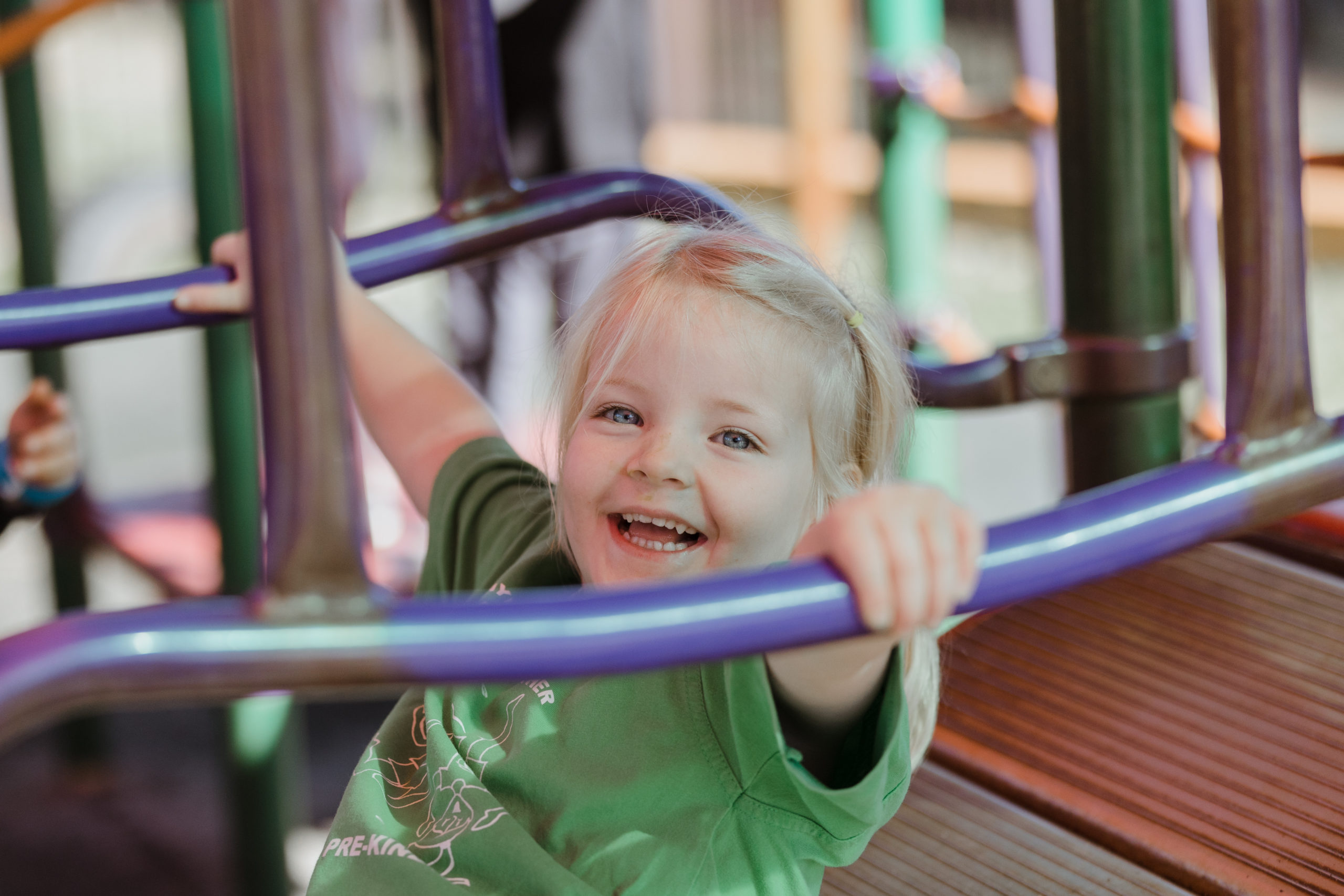 We are now accepting Kindy enrolments for 2023 and 2024.