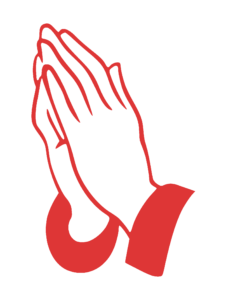 Heavenly Father,
You entrusted your Son Jesus the child of Mary,
to the care of Joseph, an earthly father.
Bless all fathers
as they care for their families.
Give them strength and wisdom,
tenderness and patience;
support them in the work they have to do,
protecting those who look to them,
as we look to you for love and salvation,
through Jesus Christ our rock and defender.
Amen.

The Liwara Newsletter, Volume 28

In this week's newsletter:
Father's Day Breakfast
Baby News!
School Works
Pupil Free Day Monday
and more...
Dear Parents and Caregivers,
HAPPY FATHER'S DAY
We would like to wish all our Liwara fathers, grandfathers, stepfathers and all significant father figures a happy Father's Day on Sunday. We applaud you for the involvement you have in the lives of the children in our community. Our dads are visible around the school and your interest in your children's education makes such a difference to their individual success at school. Thank you for your support, encouragement and love. On Father's Day we think of St Joseph, Jesus' earthly father. Joseph had such a deep love and devotion for his son Jesus and his unconditional love and support is mirrored by our Liwara fathers.
BABY NEWS!
It is with great pleasure that I share the wonderful news that Mrs Federica Huntington and her husband Rob are expecting a baby, due to be born in February 2023. We wish both Fed and Rob all the very best as they move into this new stage of their married life.
SCHOOL WORKS
We are almost at the end of the Stage 1 works and the Stage 2 portion will soon be starting.  We will be moving our Year 4, 5, Enrichment & OSHC back into their newly refurbished block in the next couple of weeks to enjoy their new roof, ceilings and fully ducted air conditioning. Stage 2 encompasses the Year 6, Year 1 & Year 2 classroom blocks. The Yr 1 & 2 blocks will also be fitted with a new roof, new ceilings and new air conditioners and the Yr 6 block will be getting the same works done as well as the construction of a new verandah on the side facing the Year 6 playground. Our Year 2 classes will be relocating to the Library, the Year 1 classes will be moving to the Science and Italian rooms and our Year 6 students will be settling into the Liwara Hall, once we have moved our OSHC program back to their original building, whilst their block will be refurbished.
ENROLMENTS
To assist with our 2023 enrolments, can you please notify the school immediately or at latest by the end of this term, if your child has been accepted into another school. Liwara Catholic Primary School fee processes and procedures requires parents & caregivers to give the school a term's notice if your child is not returning to Liwara in 2023. You can read more about our Fees, Processes and Procedures HERE or visit our website for more information. Please email enquiries@liwara.wa.edu.au
RAT COLLECTION
Parents and caregivers could you please come to the front office to collect your children's allocation of RATs. This supply of RATs are the Nasal Tests and we would ask that you collect these to ensure your children are catered for. As you can appreciate there is a very large supply of these which are difficult to store and mange, therefore I ask that you collect these as soon as possible.
ENROLMENTS ARE OPEN FOR CHILDREN STARTING SCHOOL IN KINDY 2023/2024 AND PRE KINDY 2023
If you have a child who is due to start Kindy in 2023, I urge you to contact our enrolment officer, Mrs Karen Rosser, to discuss the enrolment process as places are filling steadily. I am currently meeting with future and current parents for our Kindy 2023/2024 & Pre Kindy 2023. Enrolment information and applications can be downloaded from our school website HERE or a paper copy can be collected from the school office.
Wishing you God's blessings and a wonderful weekend!
Mrs Andrea Millar
Principal
FROM THE ASSISTANT PRINCIPALS
CONFIRMATION
Our prayers go out to our Year Six students who are preparing to receive the Sacrament of Confirmation on Saturday 10th / Sunday 11th September at All Saints Church. As part of this preparation, today they enjoyed a Retreat in the Parish Centre. We wish them well in this important step in their faith journey.
FATHER'S DAY BREAKFAST
Thank you to all the fathers, grandfathers and significant males in the lives of our students who attended the Father's Day Breakfast this morning. We wish you a very Happy Fathers' Day.
LEARNING JOURNEY
The annual Learning Journey Night will be held on Tuesday 13th September from 4.30 – 6.30pm where students get the opportunity to proudly escort their parents around the school, classrooms and exhibited work on display. We hope you can make it.
ATHLETICS CARNIVAL
The Liwara Athletics Carnival will be held on Friday 16th September on the school oval. It will commence at 9am with a tabloid Sport circuit followed by track events. Students are expected to wear the school Sports Uniform with their faction-coloured shirt. Sausage sizzle lunch orders can be pre-ordered for students. All family members are invited to come and cheer for their team. Please see the Seesaw notice (31st August) for further details. The programme of events will be sent home via Seesaw in the near future.
CATHOLIC DAY
A reminder that Monday 5th September is a Pupil Free Day.
Ms Angela Leddin & Mr John Dols
Assistant Principals
FROM THE SCHOOL ADVISORY COUNCIL
To support the Liwara leadership team and plan for our school's present and future operations, your School Advisory Council is currently focusing on four primary areas of school development.
These four areas are Capital Development, Marketing, School Surveys, and School Ground Maintenance.
We hope to communicate to you in each newsletter about some of the projects we have underway.
MAINTENANCE
We are finalising a detailed 5-year maintenance plan as part of our maintenance focus.
The plan identified a safety issue around our school due to a lack of safety stair treads on several stairs. As a result, the school has immediately installed stair treads on three of the most used stairs. Work is continuing towards all stairs having treads installed in the near future. Thanks to our grounds keepers, Chris and Adam, for the swift implementation of these treads.
The School Advisory Council look forward to keeping you updated with future developments around the school.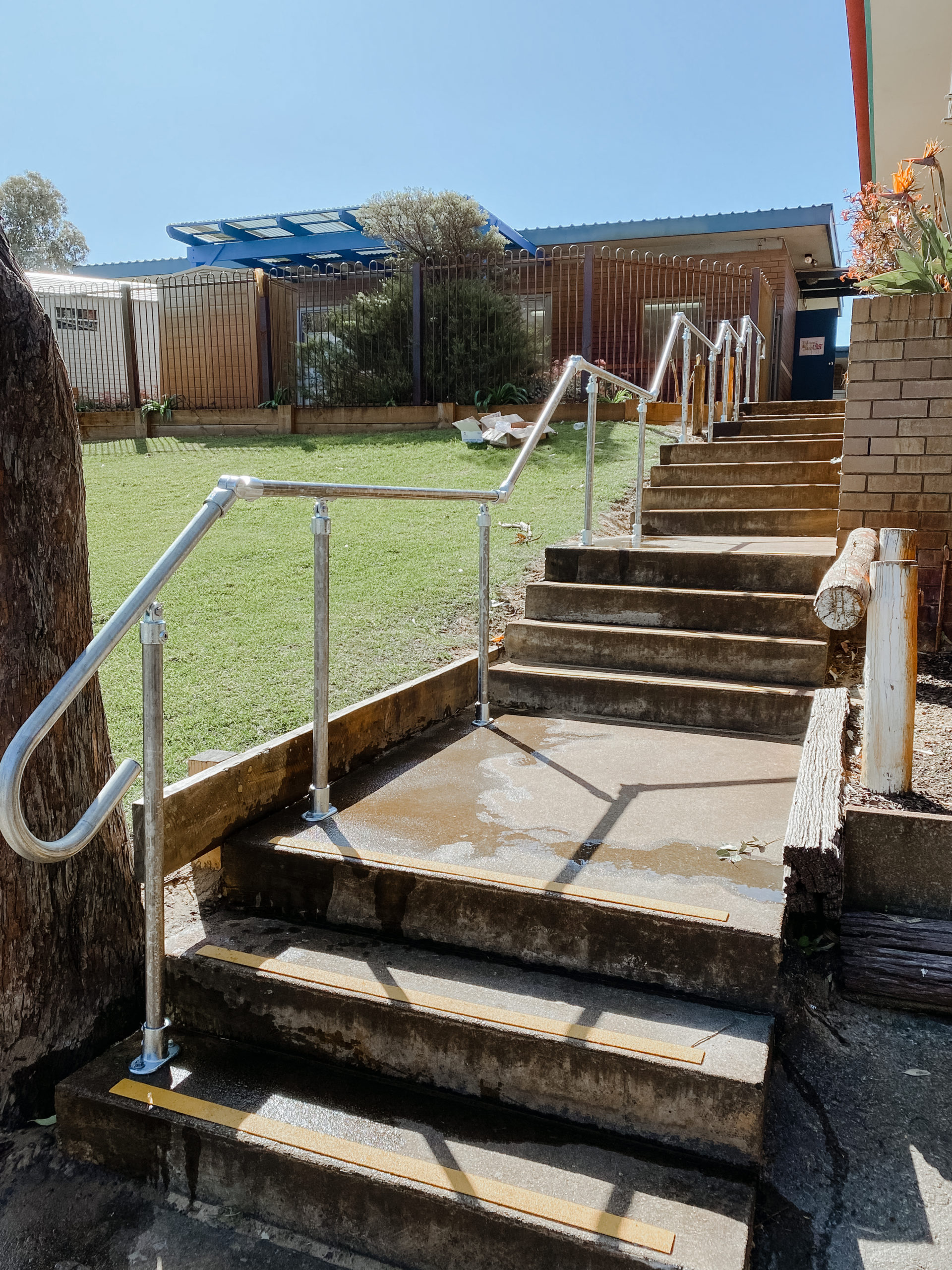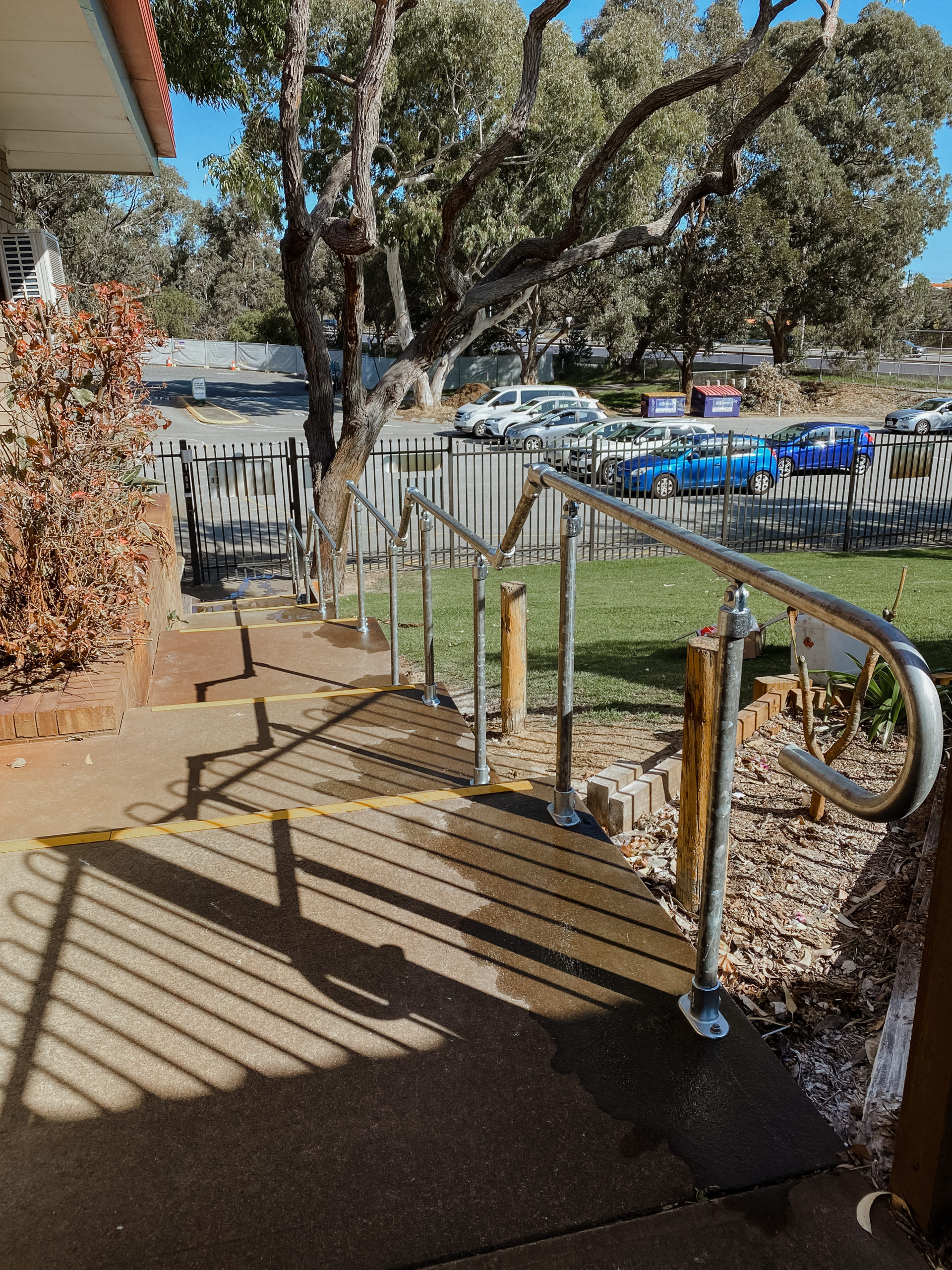 Mrs Clare Combe
Board Chair
All events will be conducted under the appropriate COVID procedures and protocols in accordance with Catholic Education WA directives.
AUGUST
Week 8
Monday, 5th September - Pupil Free Day
Thursday, 8th September - Footsteps
Friday, 9th September - Parish Mass Year 2
Saturday, 10th September - Confirmation
Sunday, 11th September - Confirmation
Week 9
Monday, 12th September - School Prayer Year 4
Tuesday, 13th September - Learning Journey
Thursday, 15th September - Footsteps
Friday, 16th September - Liwara Athletics Carnival
Saturday, 17th September - Confirmation Certificate Mass
Sunday, 18th September - Confirmation Certificate Mass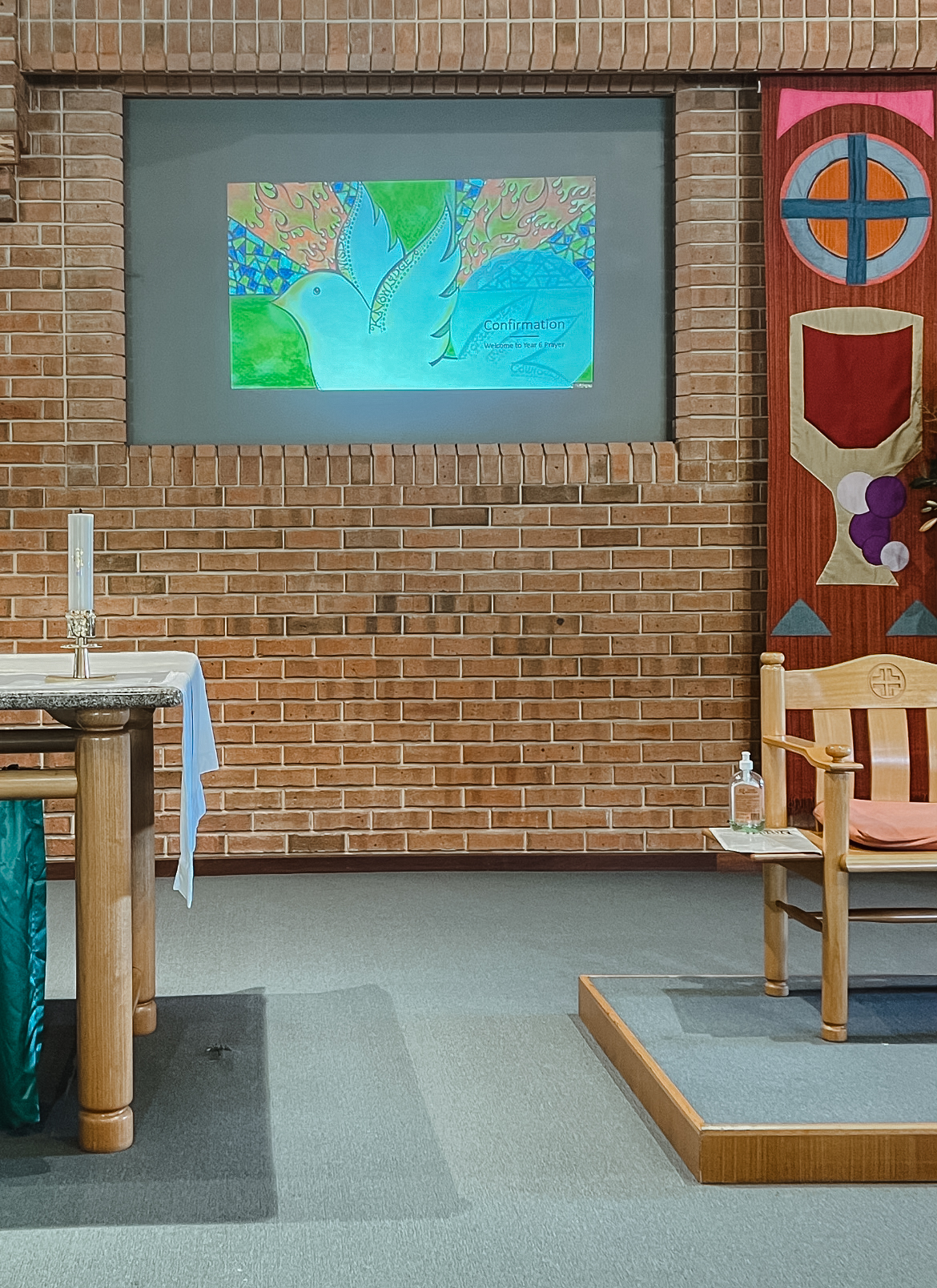 YEAR 6 CLASSROOM NEWS
We have had very exciting times in Year 6! We are preparing for our Sacrament of Confirmation so that we may share more personally and fully in the life of the Church. Confirmation strengthens within us the desire to live out our promises of Baptism and to grow as witnesses to Jesus. Some of the Saints we chose for our Confirmation include St Francis of Assisi, St Nicholas, St Mary Mackillop and many more! Our Whole School Prayer shared the importance of Confirmation.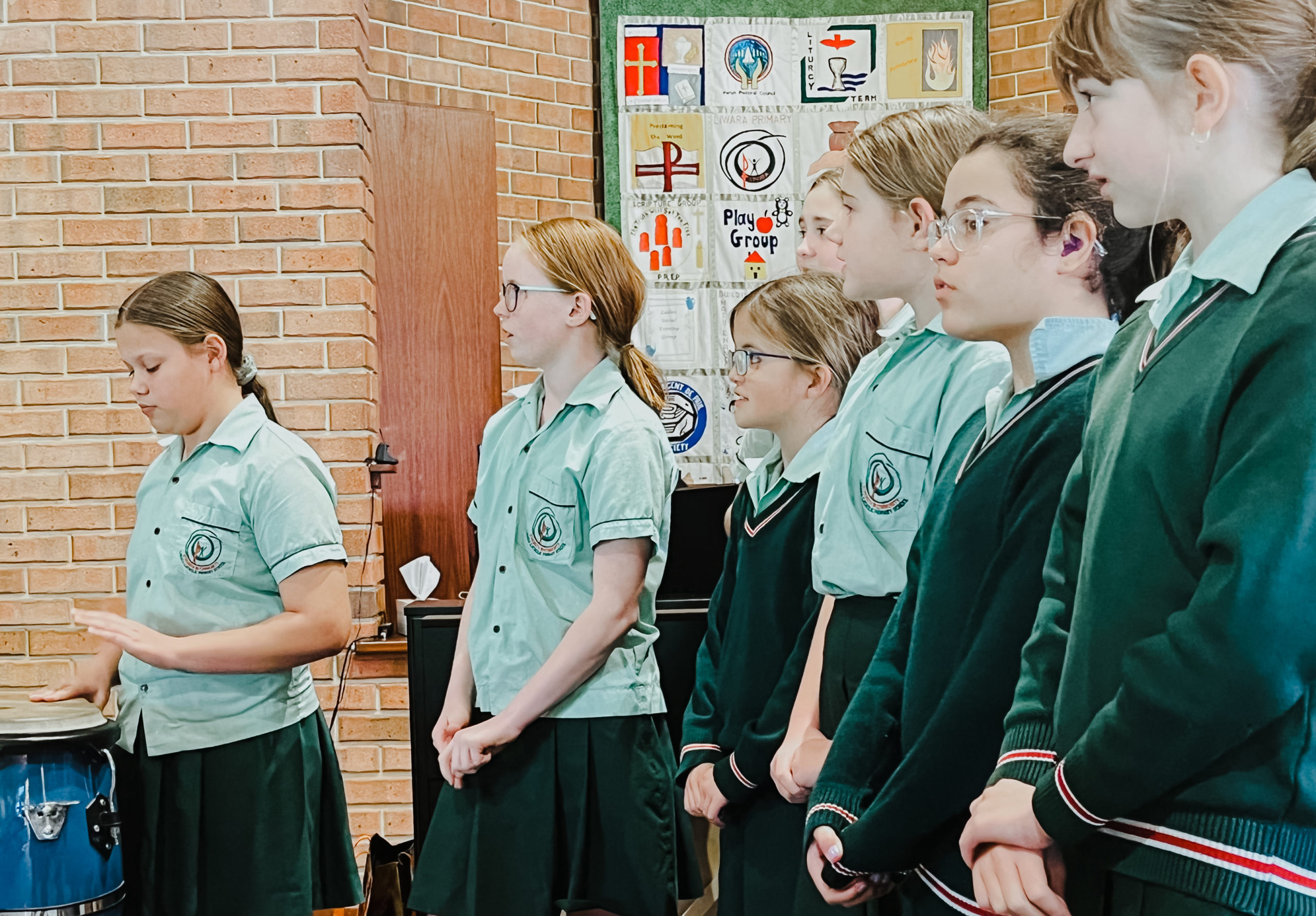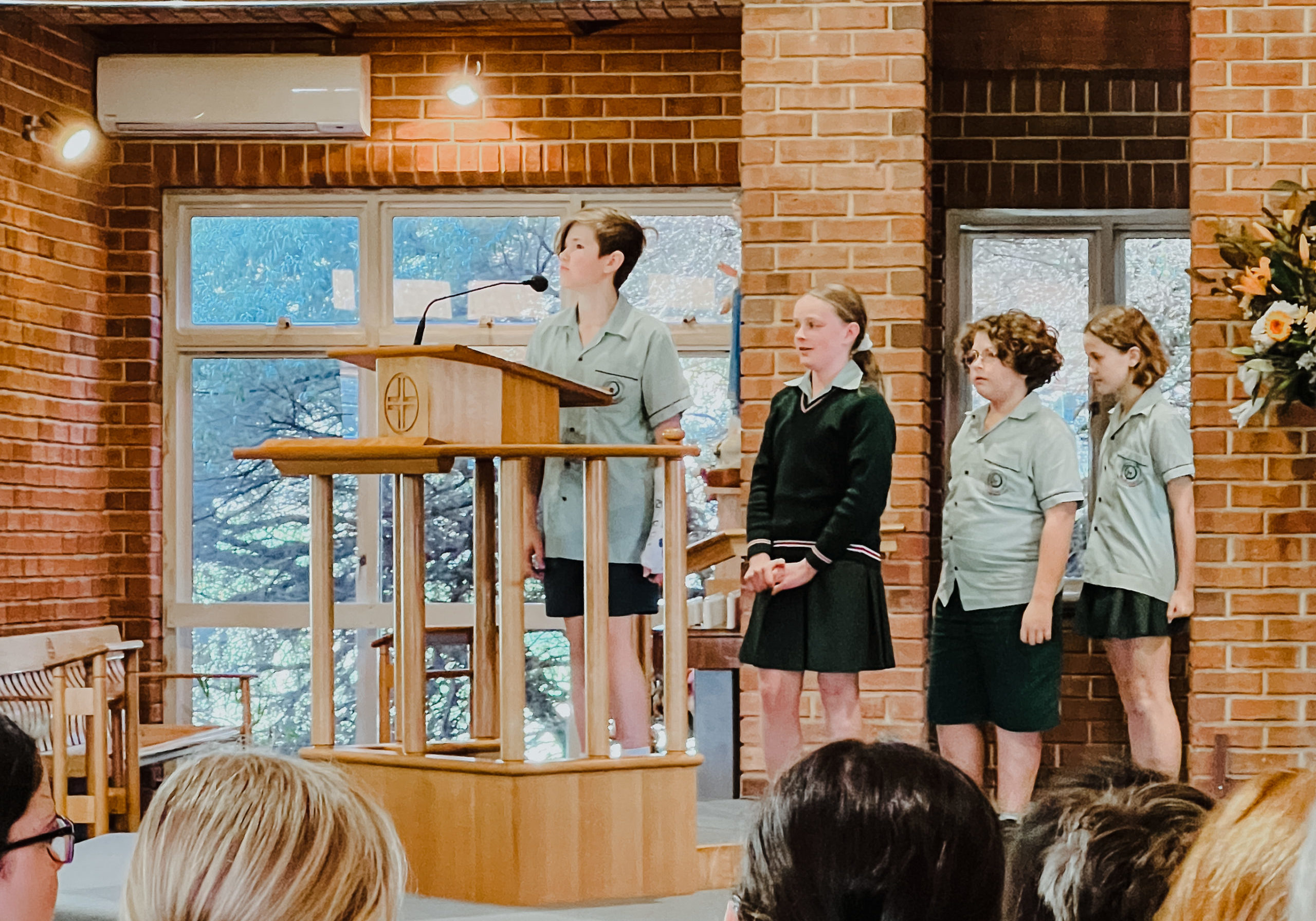 Mrs Federica Huntington & Mrs Remy McGavigan
Year 6 Teachers
BOOK WEEK
We had some amazingly impressive and creative costumes at the book week parade last week. Mrs Millar read the book Happy Hoppy Home, CBCA's 2022 Notable Children's Picture Book by Tull Suwannakit while our wonderful teachers were the stars. Each student received a bookmark during their library session to celebrate 'dreaming with eyes open'. The Pre-Primary's had fun colouring in theirs.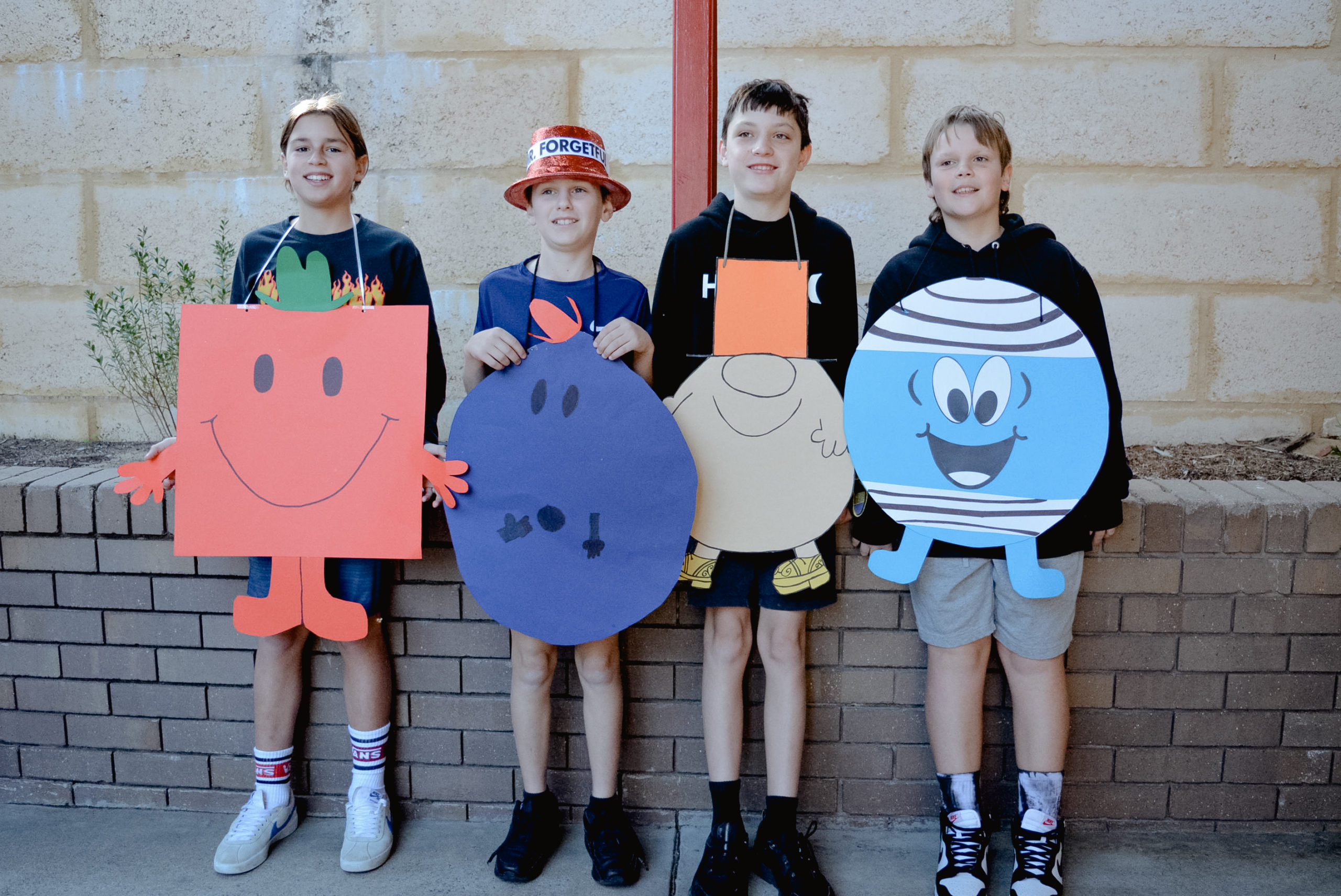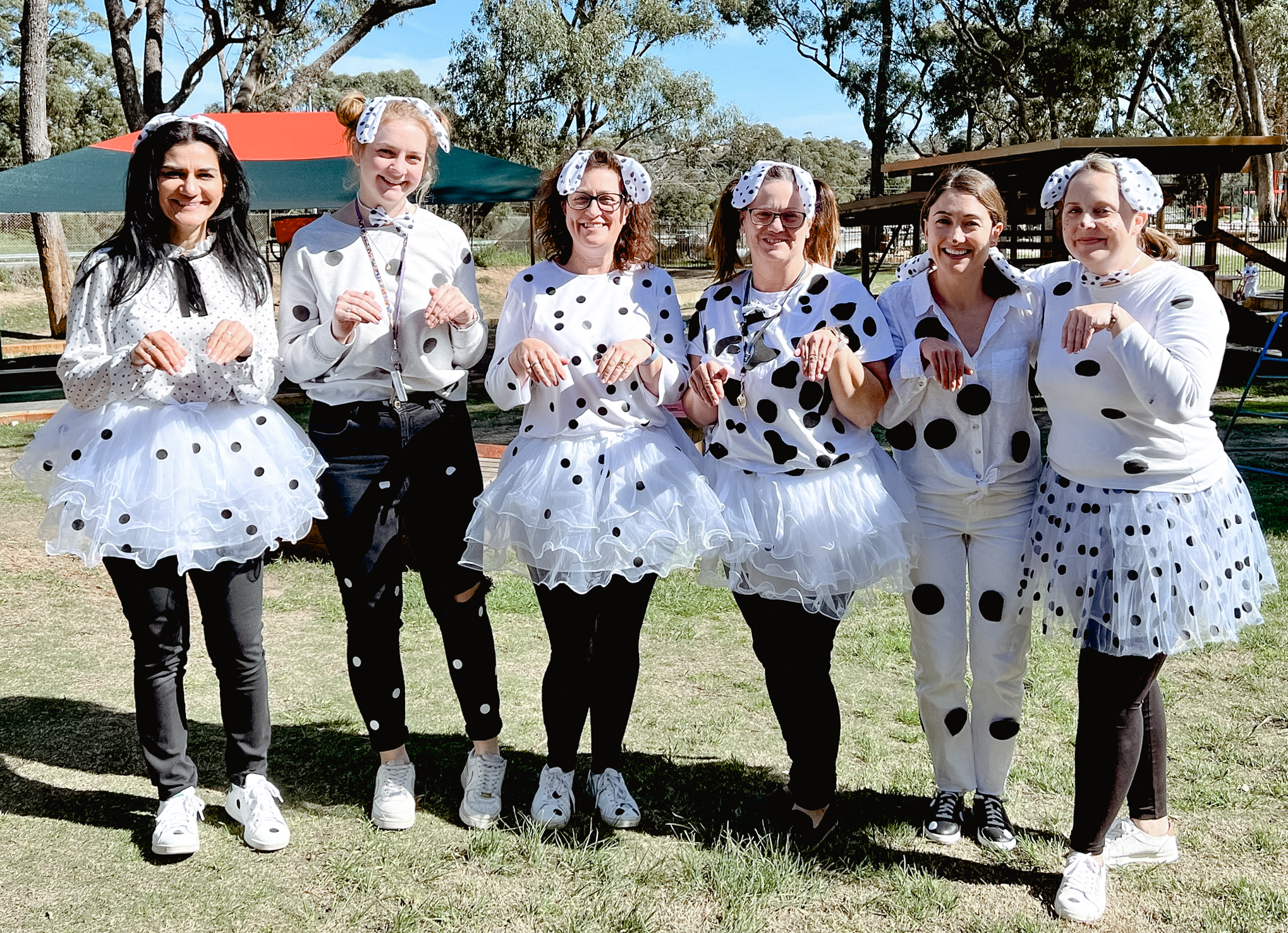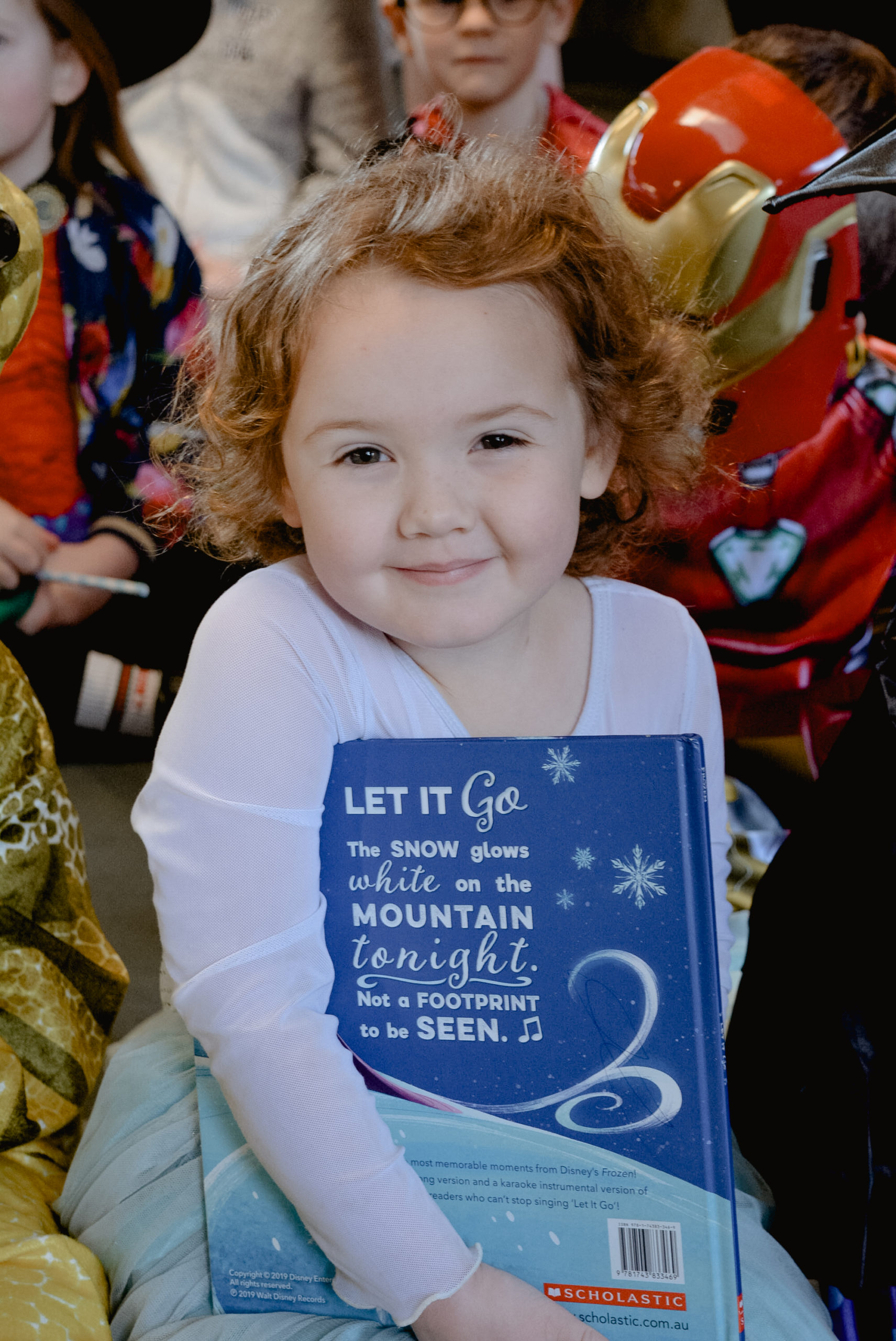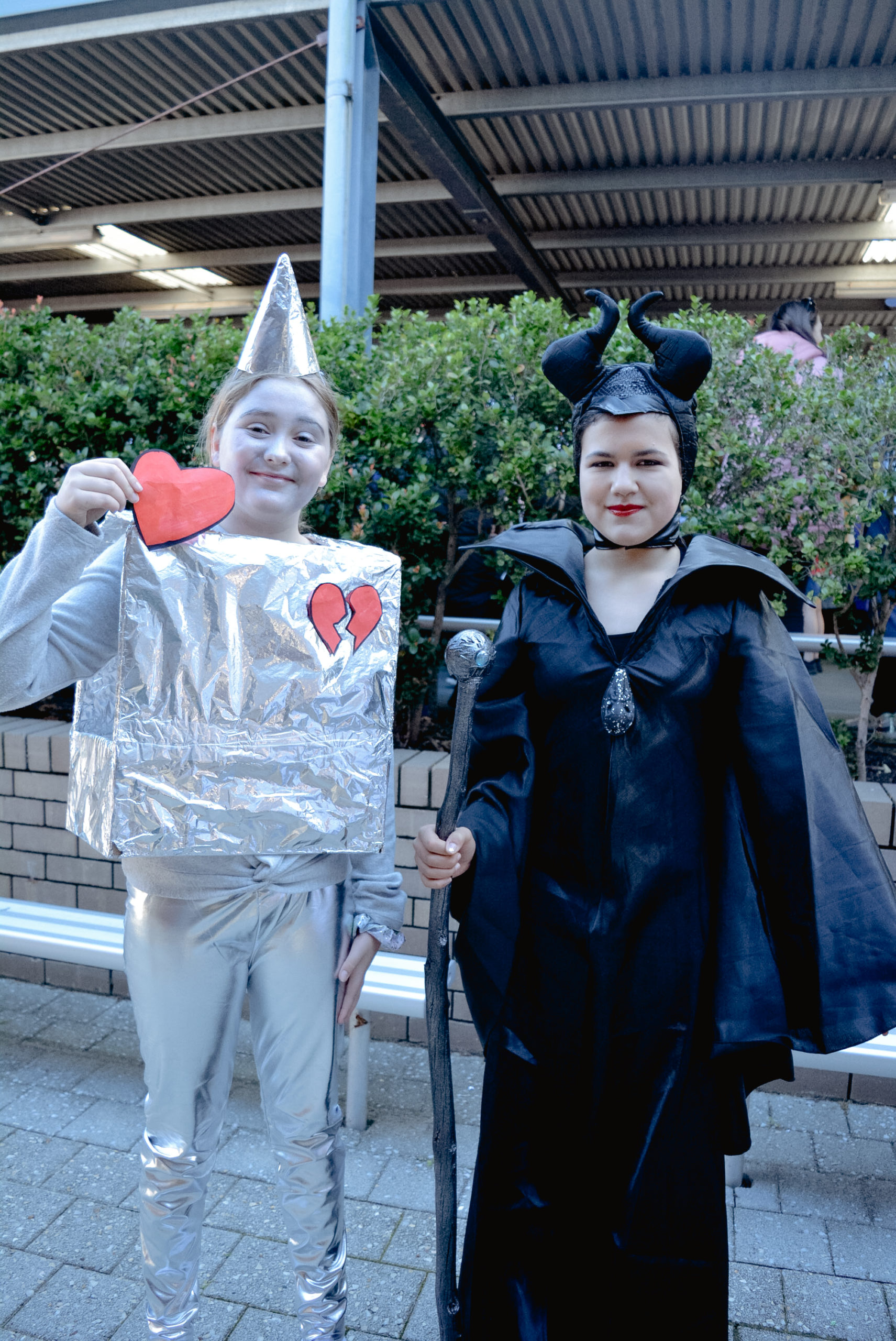 Mrs Sam Clark
Library Technician
FROM THE SCHOOL SOCIAL WORKER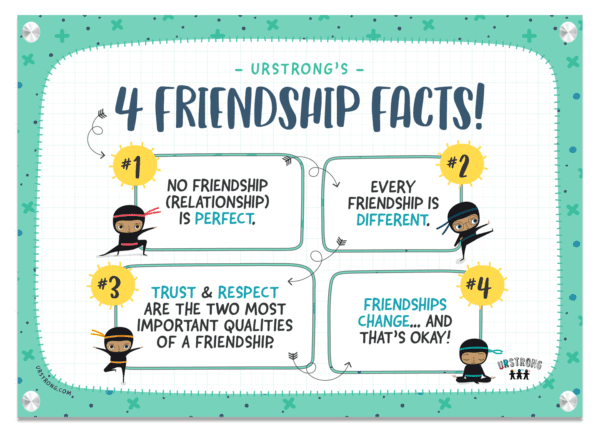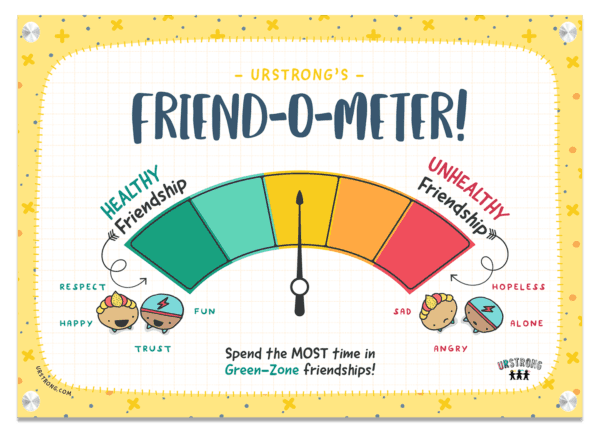 Did you know we are a URSTRONG school? 
URSTRONG's whole-school friendship strategy has improved the social climate in schools around the world, connecting over a million kids, parents, and teachers with a common language of friendship. We are proud to be a URSTRONG School and are committed to empowering your children with friendship skills.
Activate your FREE Parent Membership now and explore all the resources available to your family, including an 8 session video series.
We believe that empowering our students with these skills will create a culture of kindness at our school and we hope that, together, we can support your children to have healthy, feel-good friendships.
Mrs Jane Evans
School Social Worker
Thank you to everyone for supporting the canteen through Book Week. The fish bites and banana muffins, pikelets and smoothies and the frozen banana sticks and cubes were very popular. We certainly think the students enjoyed the special items that we provided in conjunction with the "Piranhas Don't Eat Bananas" book by Aaron Blabey.
Please note that the canteen will be closed for all on-line ordering on Sports Day.
Thank you,
Deb & Julie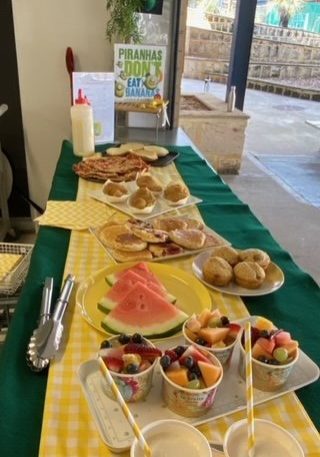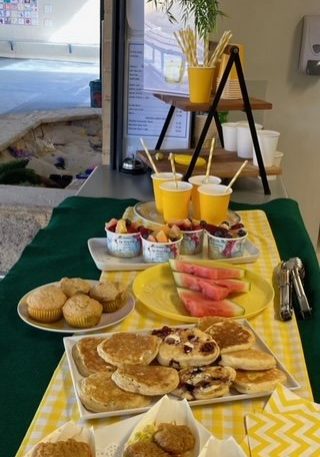 The Uniform Shop is open Thursdays from 8.15am - 9am for all your uniform needs! 
JFE Details
Phone: 9204 1701
Email: saes@jfe.net.au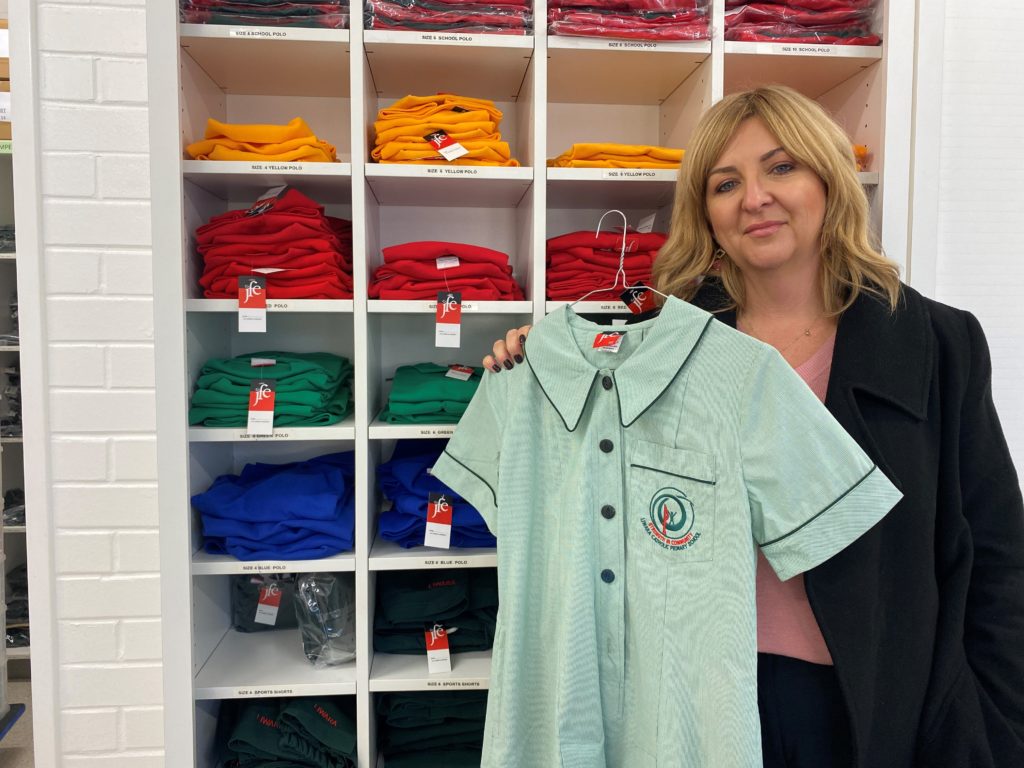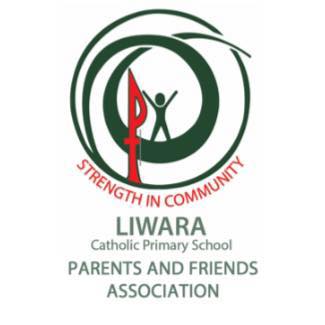 ALL SAINTS GREENWOOD
7 Liwara Place
Greenwood, WA
6024
PARISH PRIEST
Father Elver Delicano
REGULAR MASS TIMES
Monday – Friday 6am & 9am
Saturdays 6pm
Sundays 7:30am, 9:30am & 5:30pm
Anointing every 2nd Saturday of the month
OFFICE OPEN TIMES
Monday, Wednesday and Friday 10am - 3pm
CONTACT
m: 0466604754
e: greenwood@perthcatholic.org.au
PERTH ARCHDIOCESE WEBSITE
www.perthcatholic.org.au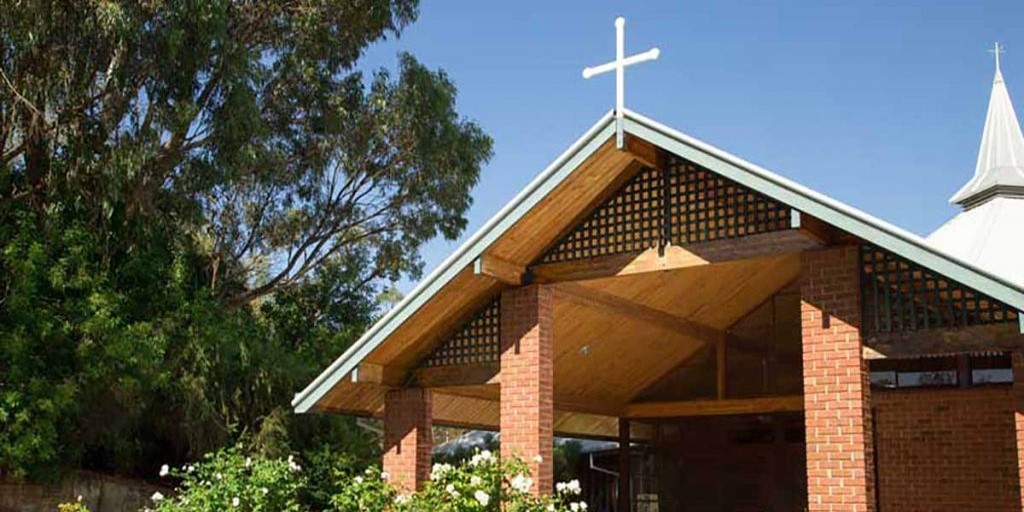 24:7 GREENWOOD YOUTH GROUP
Our Youth Group is in the New Parish Centre from 6.30-8 pm on Sundays.
Come along to our Soccer game after the 9.30 am Mass on Sunday the 11th of September! Make sure to bring $5 for pizza and pick up is at 12.30! See you there!
For info contact Georgia on 0458 197 685 or Jesse on 0424840460.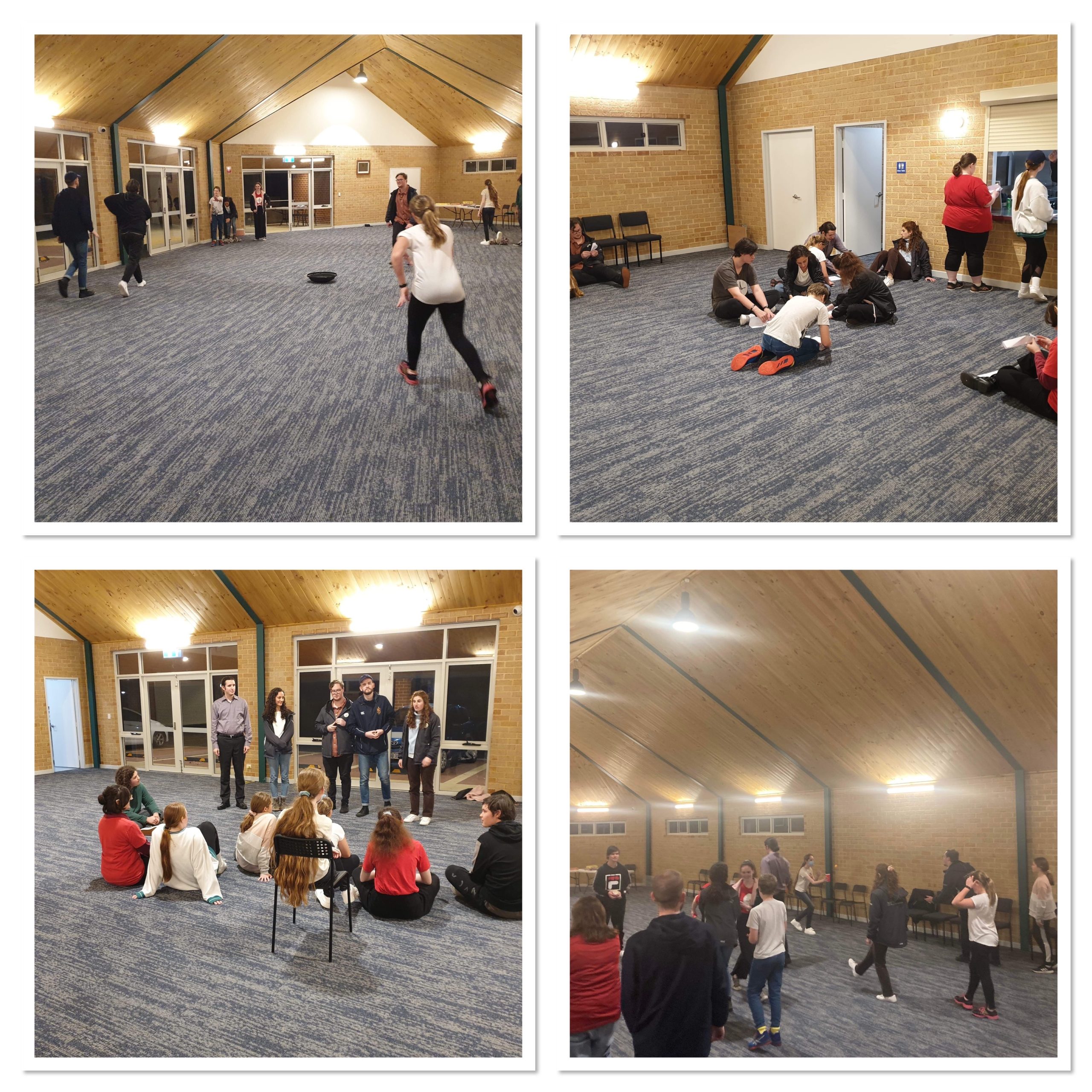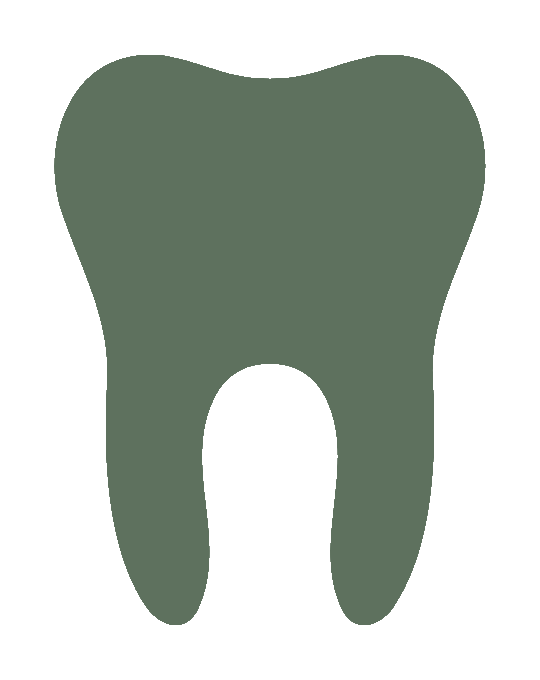 GREENWOOD DENTAL THERAPY CENTRE
The Greenwood Dental Therapy Centre will be closed alternate Wednesdays.
In case of EMERGENCY ONLY, the following clinic can be contacted – Halidon Dental Therapy Centre (08) 9409  6362
Please note the Term 3 Holiday Hours below:
WEEK 1
Monday 26th September - CLOSED
Tuesday 27th September - OPEN
Wednesday 28th September - CLOSED
Thursday 29th September - CLOSED
Friday 30th September - CLOSED
WEEK 2
Monday 3rd October - OPEN
Tuesday 4th October - OPEN
Wednesday 5th October - CLOSED
Thursday 6th October - CLOSED
Friday 7th October - CLOSED
FOR PARENTS
Take time out for yourselves.
Celebrate the gift of your Marriage and your unique love and have the opportunity to focus on each other, away from everyday distractions. We invite you to join us on a WORLDWIDE MARRIAGE ENCOUNTER Weekend to be held at Prendiville Catholic College, Ocean Reef on 5th - 6th November 2022.
For more information or booking contact: Valerie & Brendon on 0493 534 865 or Email: wabookings@wwme.org.au
Website: www.wwme.org.au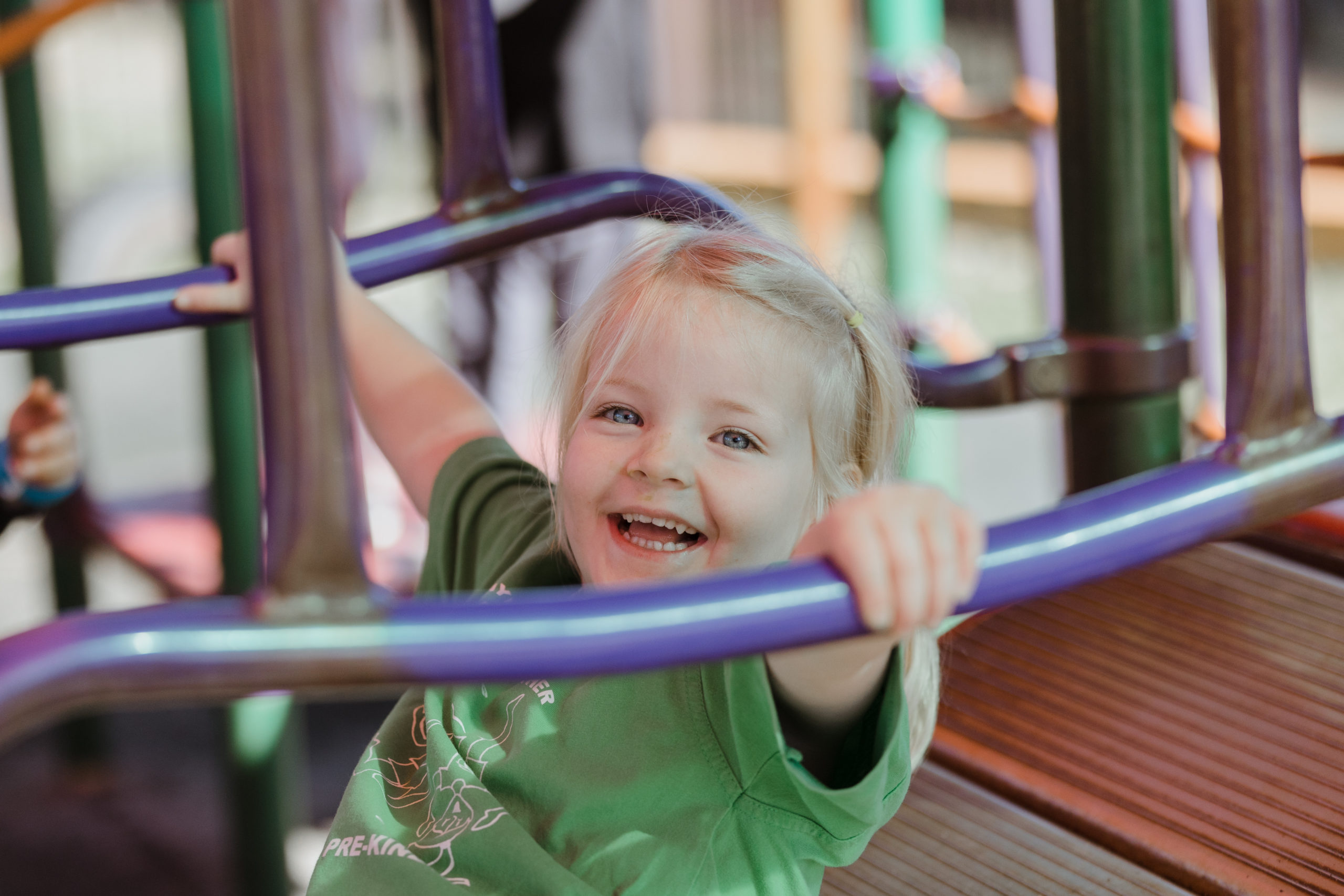 We are now accepting Kindy enrolments for 2023 and 2024.