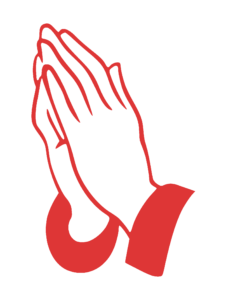 Dear God,
As the Summer begins to fade and we start this new school year,
We ask you to keep us ready and willing to learn and play and keep each other safe.
We thank our teachers for looking after us each and every day,
and ask that you continue to watch over us as we start on this new year together.
Please fill our school with your love, and guide our hearts from above.
Full of faith, full of hope, full of joy, and full of love,
Amen.

The Liwara Newsletter, Volume 1

  In this week's newsletter:
Welcome Back
New Staff
New Car Park & Entry/Exit Gates
Naplan
and more...
WELCOME BACK
Dear Parents and Caregivers
Welcome to the new school year! It was wonderful to hear the buzz around the school as our students returned on Wednesday, and it was so great to see families catching up and our community gathering together again. The students have settled in beautifully and I wish everyone a blessed and positive 2023. The students have arrived this year in a calm and settled manner and I thank all parents and caregivers who have played a significant role in preparing the children for the year ahead. Together with our amazing team of staff, I look forward to another rich and fruitful year at Liwara. A very special welcome is extended to all our new families this year and our new staff members.
The staff and I look forward to working alongside you, as we journey together in 2023 to engage the students in fun and purposeful learning opportunities. With the full support of our parents, we strive to educate the students in engaging and collaborative spaces so that they can take safe and informed risks as they develop into confident, faith filled individuals.
NEW STAFF
In 2023 we welcome, Mrs Anne Stent – Administration Officer, Mrs Jesseca Francis – Assistant Principal & Visual Arts, Mr Scott Varady - 5 Green, Signora Elena Capolingua – Italian (Languages), Mrs Claire Ritchie-Butler PK & KR EA; Mrs Payal Kerai SSN EA; Mr Ciaran Sanders PE. I know you will enjoy meeting all our lovely new staff during the course of the next few days. They have spent many days here already during the holidays settling in with all rest of our staff team and creating vibrant and exciting learning environments.
ENTRY & EXIT GATES
Now that all the building works have been completed we are back to using our normal gates #1, #3, #6, #12 & #13 for entry and exit each day. A separate notice was sent out to parents and caregivers on Thursday via Seesaw about the gates. In the afternoons when teachers are on duty to supervise the flow of students, especially from gate #3, which leads to our newly resurfaced car park please take extra care as you manoeuvre through the car park and drive through. We are taking note of any improvements we can ask Main Roads WA to attend to so that our students and families can get used to the new flow of traffic with caution.
BEGINNING OF EACH DAY
A reminder that our classroom doors from PP – Yr 6 open at 8.30am so that the students can go in and organise themselves to be ready for the day by 8.40am when the school day begins. Our Pre-Kindy & Kindy doors open at 8.45am. It is important for students to get to school on time so they feel settled with their peers as students who enter the classroom after 8.40 can sometimes get anxious as they try to catch up with what their teachers have already shared what they have planned for the day with their classmates.

ENROLMENTS FOR CHILDREN STARTING SCHOOL IN KINDY 2023/2024/2025 AND PRE KINDY 2023/2024
If you have a child who is due to start Kindy in 2023, I urge you to contact our enrolment officer, Mrs Karen Rosser as soon as possible, to discuss the enrolment process as places are filling. I am currently meeting with future and current parents for our 2024 Kindy and Pre Kindy placements. Enrolment information and applications can be downloaded from our school website HERE or a paper copy can be collected from the school office.
If you would like to join a tour, registrations are essential and available via our school website.
Wishing you God's blessings and a wonderful weekend!
Mrs Andrea Millar
Principal
FROM THE ASSISTANT PRINCIPALS
NAPLAN 2023
A NAPLAN information sheet was sent home with each family of Year 3 and Year 5 students this week. This flyer contains all the information parents require about NAPLAN, including dates and schedules.
YEAR 6 LEADERSHIP DAY
Friday the 10th of February is the Year Six Leadership Day with guest presenter David Castelinelli.
P&F MEETING
Our first P&F meeting will take place on Wednesday the 7th of February in the Library. All are welcome to attend.
OPENING TERM MASS
On Friday the 3rd of February we will commence the new school year with a Whole School Mass at 9:00am. We welcome all families to join us at All Saints Parish.
LIWARA FAMILY MASS
This term's Family Mass will be held in the All Saints Church on Sunday the 19th of February (Wk 3) commencing at 9.30am. All families are encouraged to attend and those students who attend in school uniform will be allowed to wear free dress at school the following day (Monday 20th February).
Miss Angela Leddin & Mrs Jesseca Francis
Assistant Principals
All events will be conducted under the appropriate COVID procedures and protocols in accordance with Catholic Education WA directives.
IMPORTANT DATES 2023
TERM  1 DATES: Wednesday, 1 February – Thursday, 6 April
Week 2
Tuesday 7th February - 7pm P&F Meeting
Friday 10th February - Year 6 Leadership Day
Friday 10th February - 2:30pm Hymn Singing
Week 3
Wednesday 15th February - Parent Info Nigh - Session 1: 4:30pm, Session 2: 5:30pm
Friday 17th February - Certificate Assembly
Sunday 19th February - 9:30am Family Mass
Welcome back, we hope you had an enjoyable holiday.
The menu has been slightly updated, as we have had to increase a few prices where necessary, but we have kept these increases to a minimum.
Please note that for your first order this year you will be asked to update your child's new classroom number.
We have now received our new purchases for the equipment in the Canteen. Thanks to the Robin Bromley Grant that we received at the end of last year, we now have a new air fryer, a large nonstick electric fry pan and another Thermomix bowl set.  This will make our day easier and the cooking of large amounts of meals more efficient.
We were contacted by the West Australian School Canteen Association to ask if we would host an ECU Dietetics student for her prac day. Hayley will be attending next Friday which will be great to show her our healthy canteen menu at Liwara.
See you all soon at the Canteen for recess and after lunch treats.
The Uniform Shop is open Thursdays from 8.15am - 9am for all your uniform needs! 
JFE Details
Phone: 9204 1701
Email: saes@jfe.net.au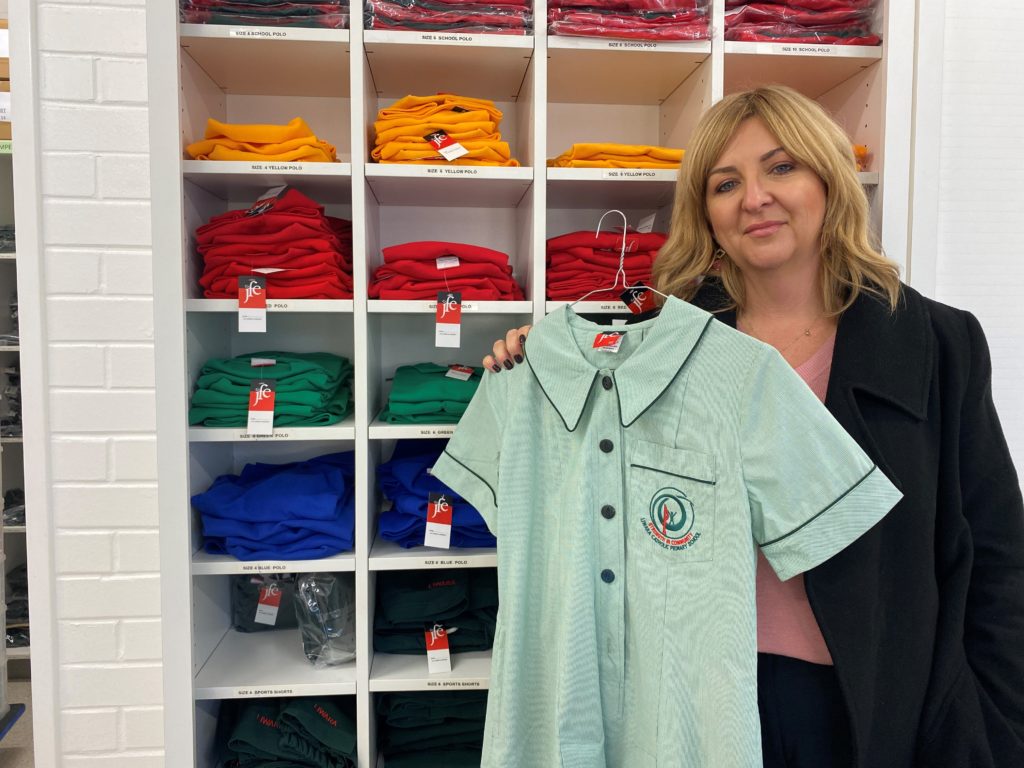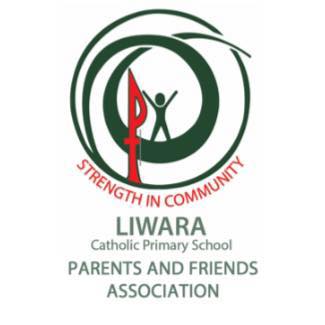 Please see our current Try Bookings Form nad Reimbursement Form below:
To keep up to date, head to our private Facebook page by clicking here.
ALL SAINTS GREENWOOD
7 Liwara Place
Greenwood, WA
6024
PARISH PRIEST
Father Elver Delicano
REGULAR MASS TIMES
Monday – Friday 6am & 9am
Saturdays 6pm
Sundays 7:30am, 9:30am & 5:30pm
Anointing every 2nd Saturday of the month
OFFICE OPEN TIMES
Monday, Wednesday and Friday 10am - 3pm
CONTACT
m: 0466604754
e: greenwood@perthcatholic.org.au
PERTH ARCHDIOCESE WEBSITE
www.perthcatholic.org.au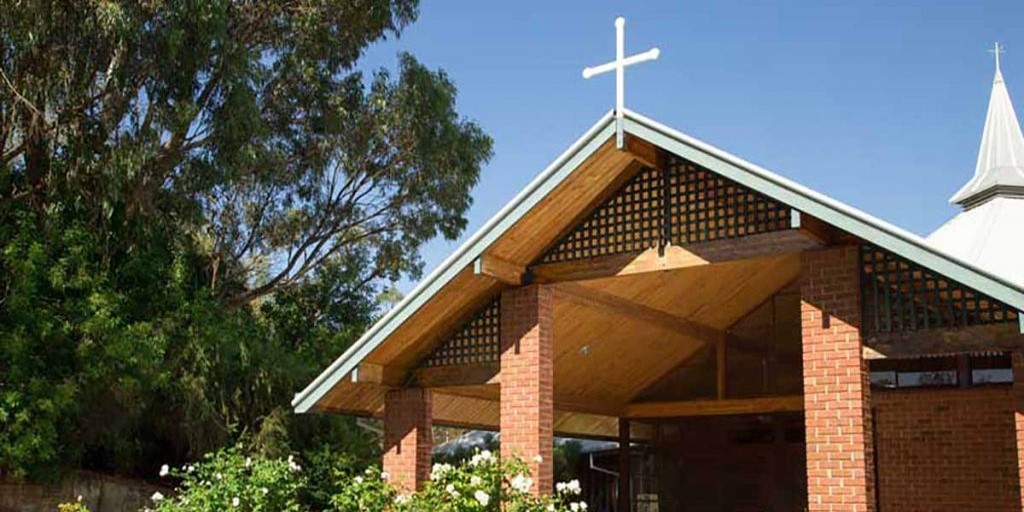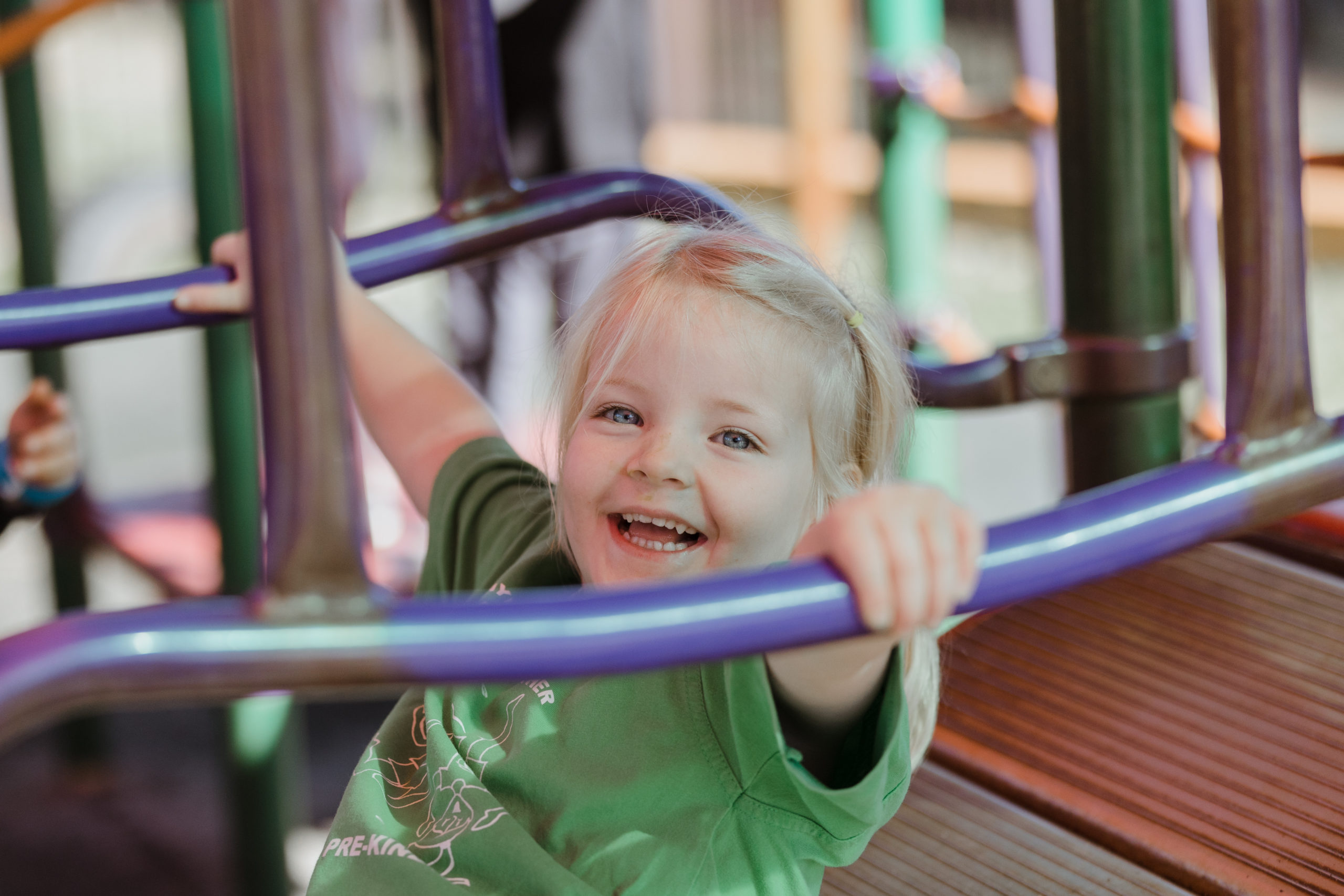 We are now accepting Pre Kindy - Year 6 enrolments for 2023 and 2024.