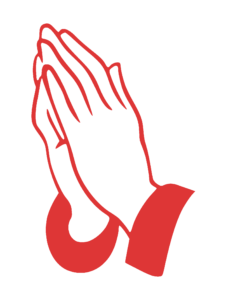 A PRAYER FOR LENTEN GRACE
Loving God
            During the sacred season of Lent, bring me closer to you.
               Prepare a place in my home and heart for silence and solitude,
              so that I may re-discover the grace of a prayer-full life.
                Help me to fast from those things that threaten the well-being
                of body and soul and remind me of the grace of simplicity.
                  Enlarge my heart so that I give to those in need and, in so doing,
                    re-discover the grace of gratitude and generosity.
                May this season be a grace-filled time to rekindle my love for and faith in You.
AMEN

The Liwara Newsletter, Volume 3

  In this week's newsletter:
Week 5 Information & News
Primary Dream & Lead Conference
Half Day Closure
New Parent Sundowner
and more...
Dear Parents and Caregivers
Congratulations to all our students who received a merit certificate last week and to our Year 6 students who have taken on their leadership roles with confidence and ease by organising the AV and running our first assembly.  Last week we celebrated Ash Wednesday, one of the most popular and important holy days in the liturgical calendar.  Ash Wednesday heralds the time of Lent, a season of fasting and prayer.  Ash Wednesday takes place 46 days before Easter Sunday and is observed, mainly by Catholics, although many other Christians observe it too.  Ash Wednesday comes from the ancient Jewish tradition of fasting and penance.  The practice includes marking a cross with ashes on the forehead.  The ashes symbolise the dust from which God made us.  The season of Lent offers an invitation to actively re-orientate ourselves with God.
PRIMARY DREAM AND LEAD CONFERENCE
I felt extremely privileged to be invited to  join Mrs Rattray and a group of our Year 6 students to attend the Primary Dream & Lead Conference on Wednesday 1 March, which brought together WAs most influential young leaders.  The aim of the State Youth Leadership Conference  is to equip  students and future leaders with the skills and confidence to be change-makers in our schools and communities and to prepare for futures in leadership.  The event gathered together the knowledge of young innovators, visionaries and entrepreneurs and is committed to long-term development. The 'for-youth, by-youth' approach means that they have the insights and the help from young people to help students to become the greatest versions of themselves.  At Youth Leadership Academy Australia, they believe that by empowering young people, they are not only encouraging the leaders of tomorrow but that they are helping to change the world today!  Congratulations to the students who attended the conference, for their active involvement in all aspects of the conference and for their impeccable behaviour throughout the day!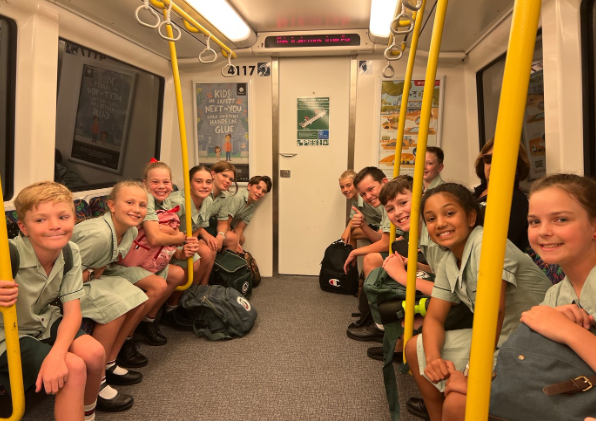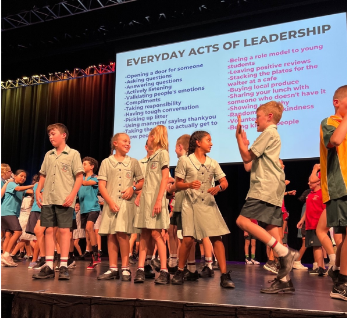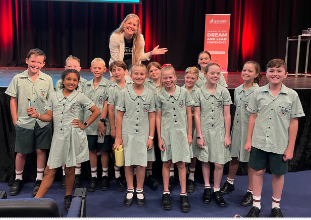 HALF DAY CLOSURE
A reminder that on Thursday March 30 we have early closing from 12.00pm, so the teachers can meet with as many parents as possible, to discuss their individual child's achievements and capabilities thus far.  To give the teachers a bit of time to have their lunch we close from 12.00pm for a 12.30pm start. Stay tuned in regards to meeting times as individual teachers will send out schedules to their class parents in the next week or two.  As the afternoon is not enough time to meet with every parent, teachers will also have other times available for parents,  that fit around their work hours.  If your child attends OSHC on Thu 30 March they will be supervised by school staff till 3.00pm, when they will then be escorted directly to the OSHC centre.  When you receive notification from your child's teacher regarding times for the meetings, it is extremely important that you liaise with the teacher and book in a time for your parent-teacher meeting to see how your child has settled into their new class this year.
NEW PARENT SUNDOWNER
A lovely event was hosted by our P&F last Friday evening at the school where all our new families from 2022 and 2023 were invited to come along to the sundowner hosted by our wonderful P&F Group.  Plenty of food and beverages were served along with a lot of chatter and laughter throughout the evening.  Our wonderful OSHC and school staff assisted in the creche during the evening so that all our new parents who couldn't find a child 'sitter' could be free to spend time with our P&F hosts and parent reps.  Thank you to our P&F for hosting the lovely evening.
SCHOOL FEES AND PAYMENT OPTION FORMS
Fee statements have now been issued to all families.  As fees form an important part of the school income and ensure the delivery of a comprehensive Catholic education, I encourage you to choose one of a number of options for payment, including cash, Direct Debit, Eftpos and B-pay.
Thank you to all families who have returned their Payment Option Advice Form for their school fees.   If you have not returned your form, could you please do so as soon as possible.  
If you have not received your school fee statement and the payment option advice form, please contact the office by email accounts@liwara.wa.edu.au or call 6224 2000 (option 3) to have it re-sent to you.  
Please note, if your contact details have changed, particularly your email address, please notify the office on the above contact details so we can update them on the system and re-send your statement and payment option advice form to you. 
KINDY 2024 & 2025 INTERVIEWS
Interviews for 2024/2025 Kindy places have begun, along with Pre Kindy 2024. If you have a child who falls into any of these categories, or have friends, neighbours  or family members who are interested in joining our Liwara School community please let them know that it is time to contact the school for enrolment information.  There is more information below about our school tours as well.

ENROLMENTS FOR CHILDREN STARTING SCHOOL IN KINDY 2023/2024/2025 AND PRE KINDY 2023/2024
We currently have a limited number of vacancies for Kindy 2023, I urge you to contact our enrolment officer, Mrs Karen Rosser as soon as possible, to discuss the enrolment process. I am currently meeting with future and current parents for our 2024 Kindy and Pre Kindy placements. Enrolment information and applications can be downloaded from our school website HERE or a paper copy can be collected from the school office.
If you would like to join a tour, registrations are essential and available via our school website.
Wishing you God's blessings and a wonderful weekend!
Mrs Andrea Millar
Principal
FROM THE ASSISTANT PRINCIPALS
LOCKDOWN DRILL
On Thursday we held a scheduled, whole school, Lockdown Drill. Part of our commitment to the safety and well-being of our students is to provide adequate preparation in the unlikely event of an emergency. To ensure your child understands the importance of safety drills like these, please discuss the event with them at home, reassuring them of their safety at school. An Evacuation Drill will take place in Term Two. 
SACRAMENT ENROLMENT MASSES
A reminder that we have the Sacrament Enrolment Masses on Saturday the 11th and Sunday the 12th of March for those wishing to enrol their child in a sacrament this year (Reconciliation, Holy Communion, Confirmation). Please attend the weekend Mass of your choice and see Gill Keating in the meeting room prior to Mass commencing to enrol your child. 
YEAR 4-6 SWIMMING CARNIVAL
We will have our first sports carnival from 9:00am – 2:00pm on Wednesday the 8th of March at the Craigie Leisure Centre. The emphasis for the carnival is on student participation and enjoyment. Students will depart school at 8:40am sharp. All parent information including the event program will be available soon and can be accessed by all parents through Seesaw. 
GENERAL THEOLOGY SACRAMENTAL PARENT MEETING
Families who are new to the Sacramental Program are invited to attend the General Theology Sacramental Parent Meeting in the Liwara Hall on Tuesday the 7th of March. The meeting will begin at 7pm and is run by a representative from the Catholic Education Office WA. This meeting is for the parents of students who are completing a sacrament this year and have not previously attended this meeting. The purpose of this meeting is to provide an explanation of the sacraments and why they are so important for the faith development of your child.  
WHOLE SCHOOL PRAYER
Year 6 will be leading the school in Whole School Prayer on Monday 13th of March at 2:40pm in the All Saints Parish church. All are welcome to join us. 
NAPLAN
Students in Year 3 and Year 5 will participate in NAPLAN online, commencing on Wednesday the 15th of March. NAPLAN is a National Literacy and Numeracy assessment that students in Years 3, 5, 7 and 9 sit each year. NAPLAN assesses the literacy and numeracy skills that students are learning through the school curriculum and allows parents and caregivers to see how their child is progressing against national standards and over time. Schools have now transitioned from paper-based to computer-based assessments, although Year 3 students will continue to complete the Writing Assessment on paper. Please visit the link to find out more about NAPLAN 2023. https://www.nap.edu.au/naplan/for-parents-carers. If you have any concerns or questions, please speak to your child's classroom teacher, or feel free to email Jesseca.francis@cewa.edu.au. 
.
Miss Angela Leddin & Mrs Jesseca Francis
Assistant Principals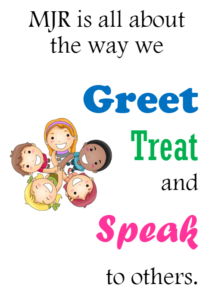 GREET, TREAT, SPEAK
At Liwara, we model Jesus' actions and words by 'Making Jesus Real' every day through our words and actions. 
Jesus spoke to everyone. Following in His footsteps, we will model that when you greet, treat and speak to people, it can open positive doors for you and/or help others with their day.  
IMPORTANT DATES 2023
TERM  1 DATES: Wednesday, 1 February – Thursday, 6 April
Week 6
Monday 6 March - Public Holiday
Wednesday 8 March - Faction Swimming Carnival: Craigie Leisure Centre
Friday 10 March - Year 5 Big Day Out
Friday 10 March - Parent Camp Night @ Karrinyup Waters
Saturday 11 March - Sacramental Enrolment Mass:  6.00pm
Week 7
Sunday 12 March - Sacramental Enrolment Mass:  7.30am, 9.30am or 5.30pm
Tuesday 14 March - Theology Sacrament Parent Meeting @ 7.00pm
Tuesday 14 March - P & F Meeting @ 7.00pm
Wednesday 15-24 March - NAPLAN
Friday 17 March - Assembly Yr4
This week in Year 5 we love to use different games and manipulatives to help us learn and practise Mathematics concepts. We are also enjoying using different brain breaks during the day.
We enjoyed sharing our whole school prayer with the school about the theme "Love".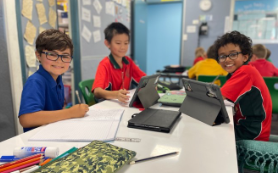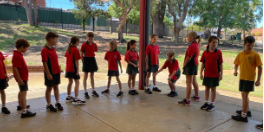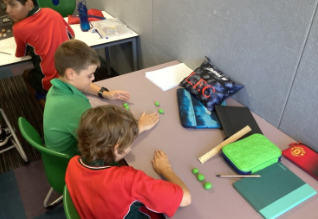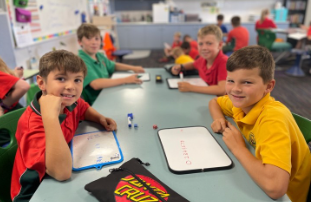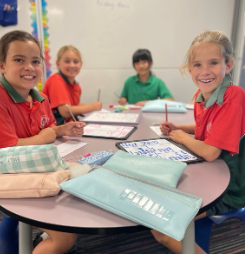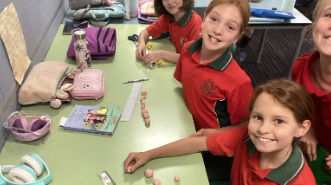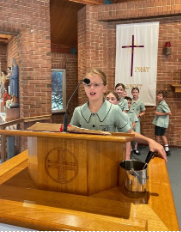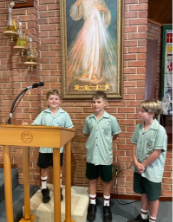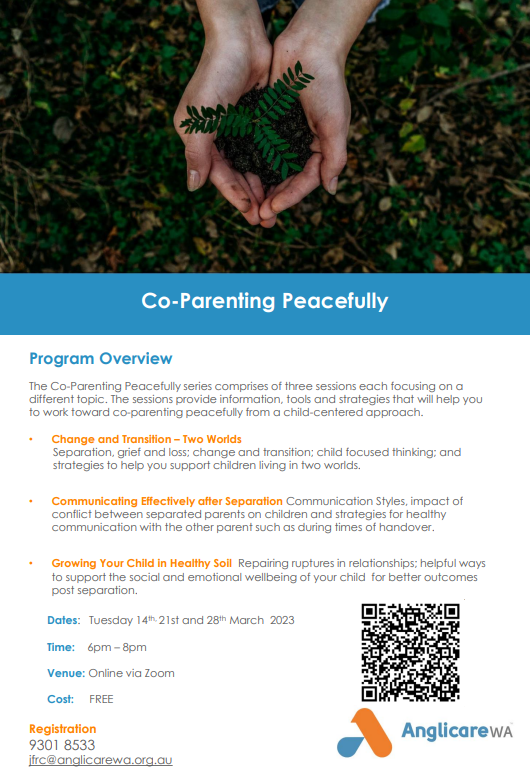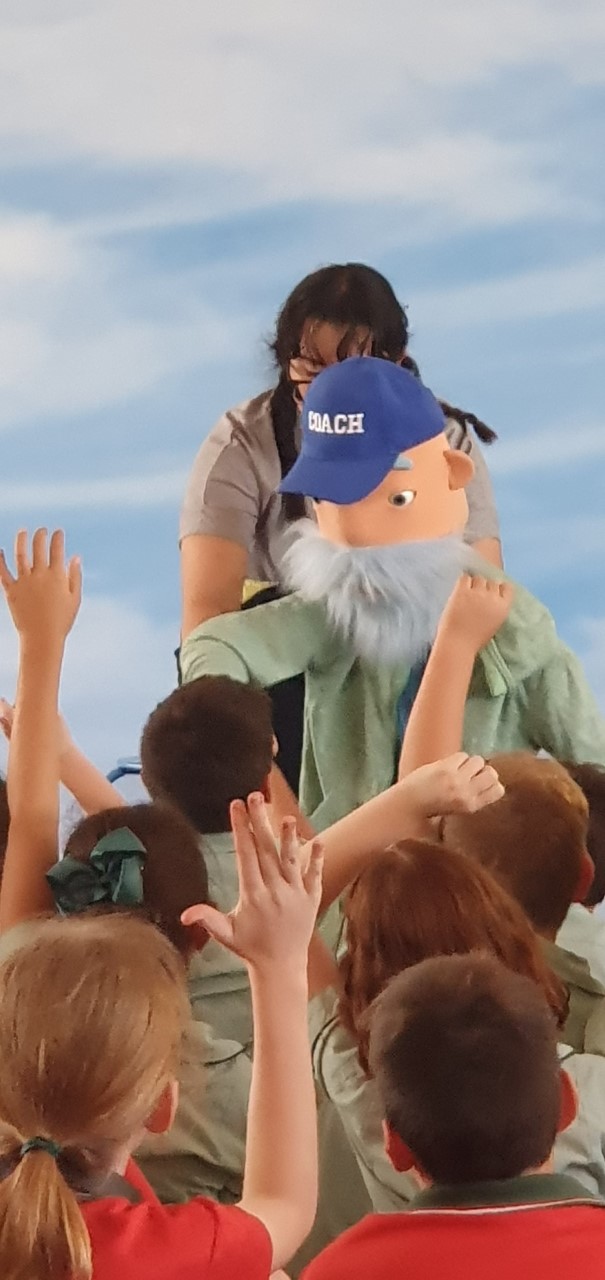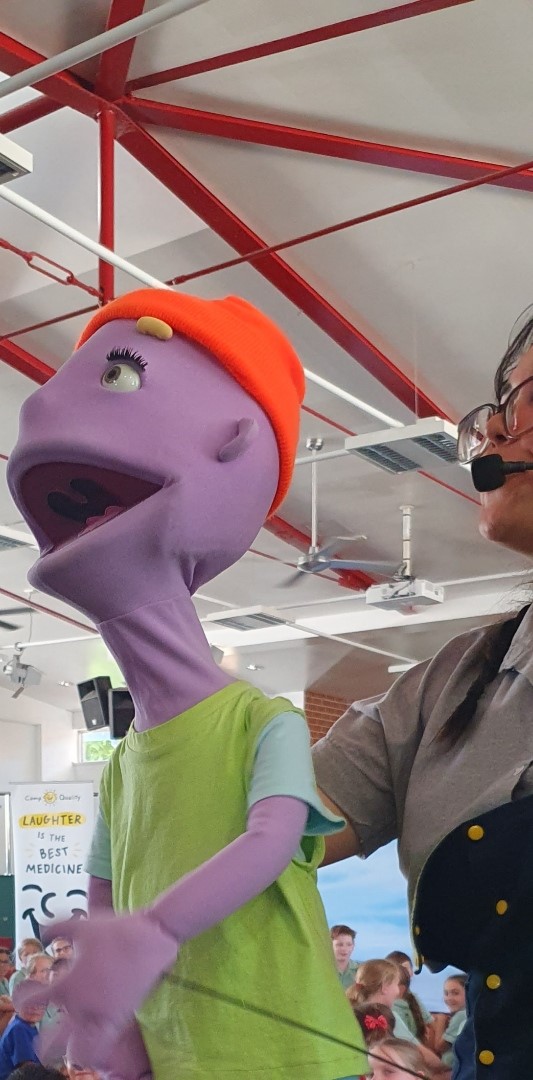 On Tuesday, 28 February Camp Quality came to Liwara for an incursion. Camp Quality's cancer education program has been teaching kids about cancer with a fun and interactive puppet performance for over 33 years. The program focuses on telling the broader cancer story, including how to support someone who is facing their own cancer diagnosis or that of a loved one. 
It was wonderful to see the students engaging in the puppet show while learning and gaining a better understanding of cancer.  
Further information can be found on their link below: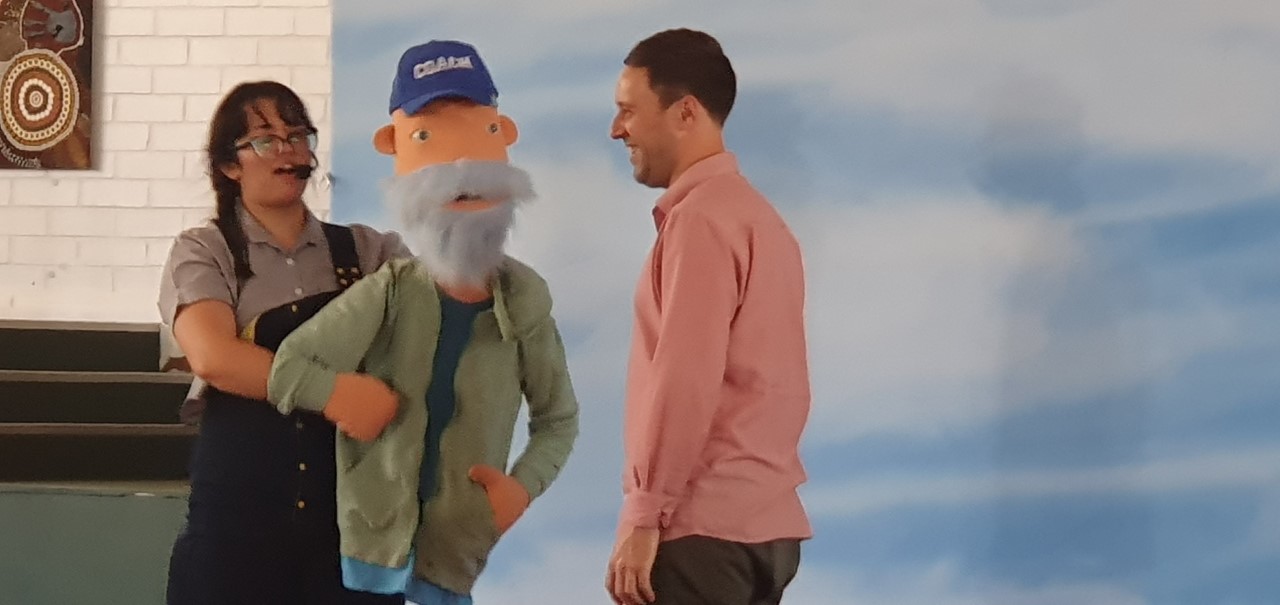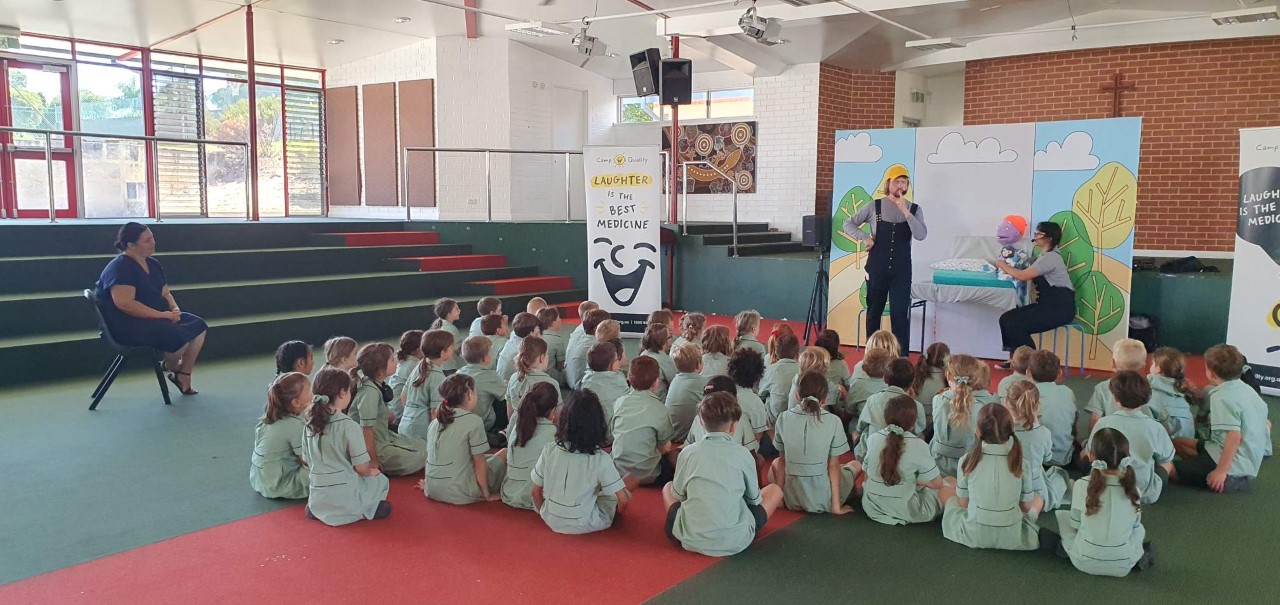 All students are encouraged to return their borrowed books before school from 8.15am to go into the weekly raffle draw. 
Library Days 
Tuesday – Years 3 & 4 
Wednesday – Years 2, 5 & 6 
Thursday – Kindy, Pre-Primary & Year 1
SUSHI
Please note that as our sushi is ordered in fresh and collected on Friday's we cannot offer any changes with regard to additions or removing of certain ingredients.
Thank you for supporting the Liwara Canteen.
The Uniform Shop is open Thursdays from 8.15am - 9am for all your uniform needs! 
JFE Details
Phone: 9204 1701
Email: saes@jfe.net.au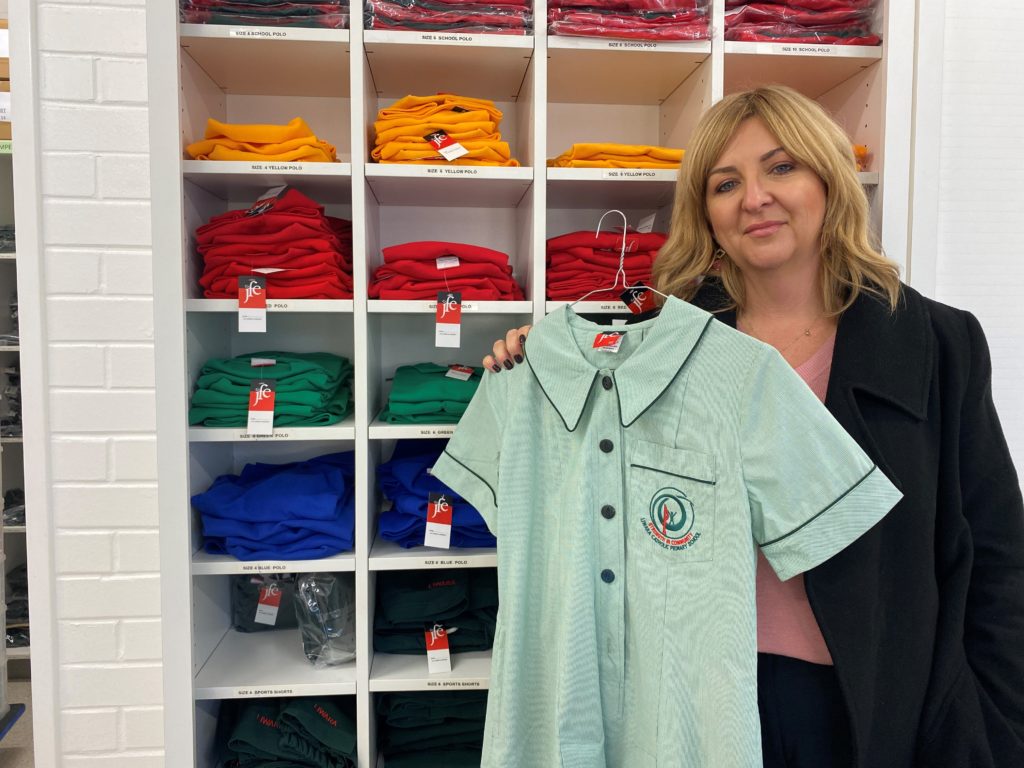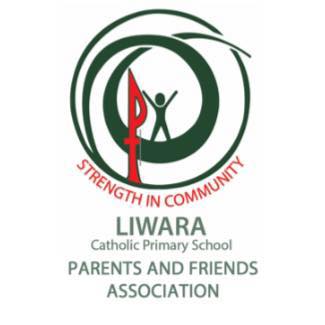 To read this week's P & F Newsletter, click here.
Please see our current Try Bookings Form and Reimbursement Form below:
To keep up to date, head to our private Facebook page by clicking here.
ALL SAINTS GREENWOOD
7 Liwara Place
Greenwood, WA
6024
PARISH PRIEST
Father Elver Delicano
REGULAR MASS TIMES
Monday – Friday 6am & 9am
Saturdays 6pm
Sundays 7:30am, 9:30am & 5:30pm
Anointing every 2nd Saturday of the month
OFFICE OPEN TIMES
Monday, Wednesday and Friday 10am - 3pm
CONTACT
m: 0466604754
e: greenwood@perthcatholic.org.au
PERTH ARCHDIOCESE WEBSITE
www.perthcatholic.org.au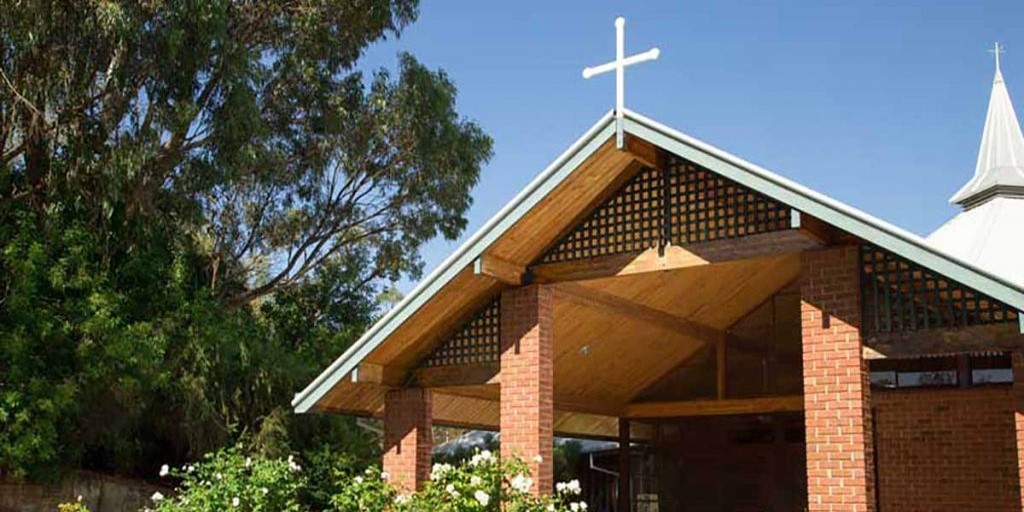 PARISH YOUTH MINISTRY NEWS
Youth Group Goals 
1: To have 20 youth attend
2: To help our young people to realise that sometimes we need to let things go
3: To create a safe and engaging space for our young people.
Youth Group Talk / Focus 
The focus this week was the song from frozen, 'Let It Go.' From this talk we learnt that sometimes we need to let go of some things in our life that are holding us back from following God. We also learnt how to identify those unhealthy things in our lives.
Goal Status 
1: We achieved our attendance goal and reached above it as we had 24 youth attending
2: We achieved our content goal with a guest speaker, Naiara, a student from Acts 2 College of Evangelisation, share about letting unhealthy attachments go so we can better follow God.
3: We also achieved creating a safe and engaging space for the youth as we had fun games planned and leaders who looked out for and cared for the young people.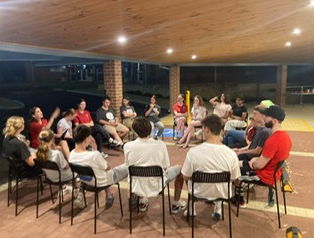 Parish/Newsletter Promotion 
24:7 Greenwood Youth Group
For Youth in Years 9 - 12
Youth group is an amazing way to engage in faith, meet new friends, have fun playing games and enjoy yummy food.
Sunday nights from 6:30 - 8pm in the Parish Centre.
Contact Lucy on 0466329400 and Jesse on 0424840460 for more information.
Next Youth Group Theme 
Next Week, we will be continuing our theme of Faith through Film and we will have a guest speaker relate the song "Colours of the Wind" from Pocahontas to the Christian faith.
This Past Week's Non-Youth Group Activities / Masses / External Involvement 
Leaders and youth attended Mass over the weekend.
God bless,
Jesse and Lucy
24:7 Greenwood Youth Ministers
www.247youthministry.org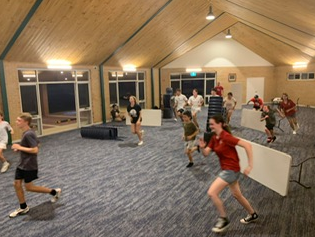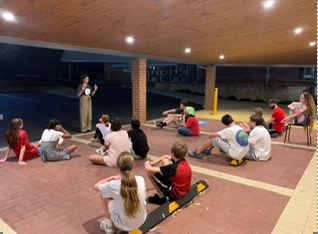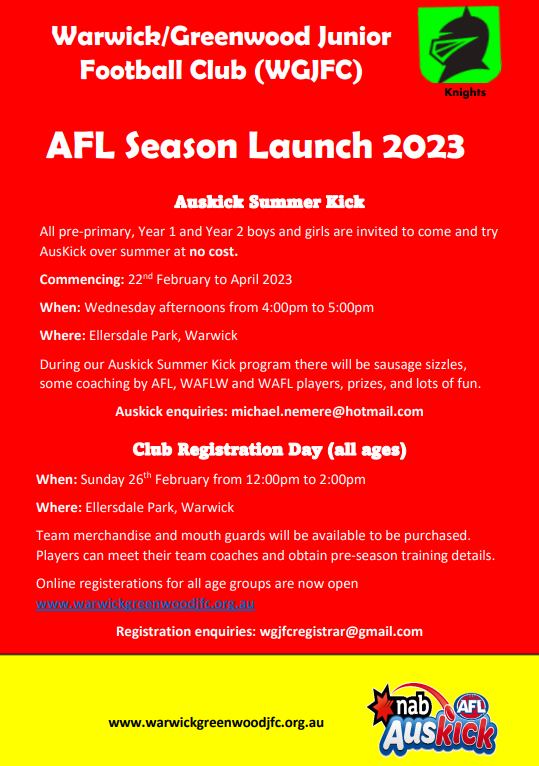 GREENWOOD DENTAL CLINIC
Welcome to all the new families in our schools.   Enrolment forms were sent home during Week 3.
If you would like to enrol your child…….
Please take the time to read the information provided before completing forms/ - there is a white form and a green form to be completed.
If you already attend a family dentist and DO NOT wish to enrol, please still return the forms with a "NO".
Return the completed forms to either your school office or post it to Greenwood Dental Therapy Centre by 10th March.
Kind Regards
Janet & Cath.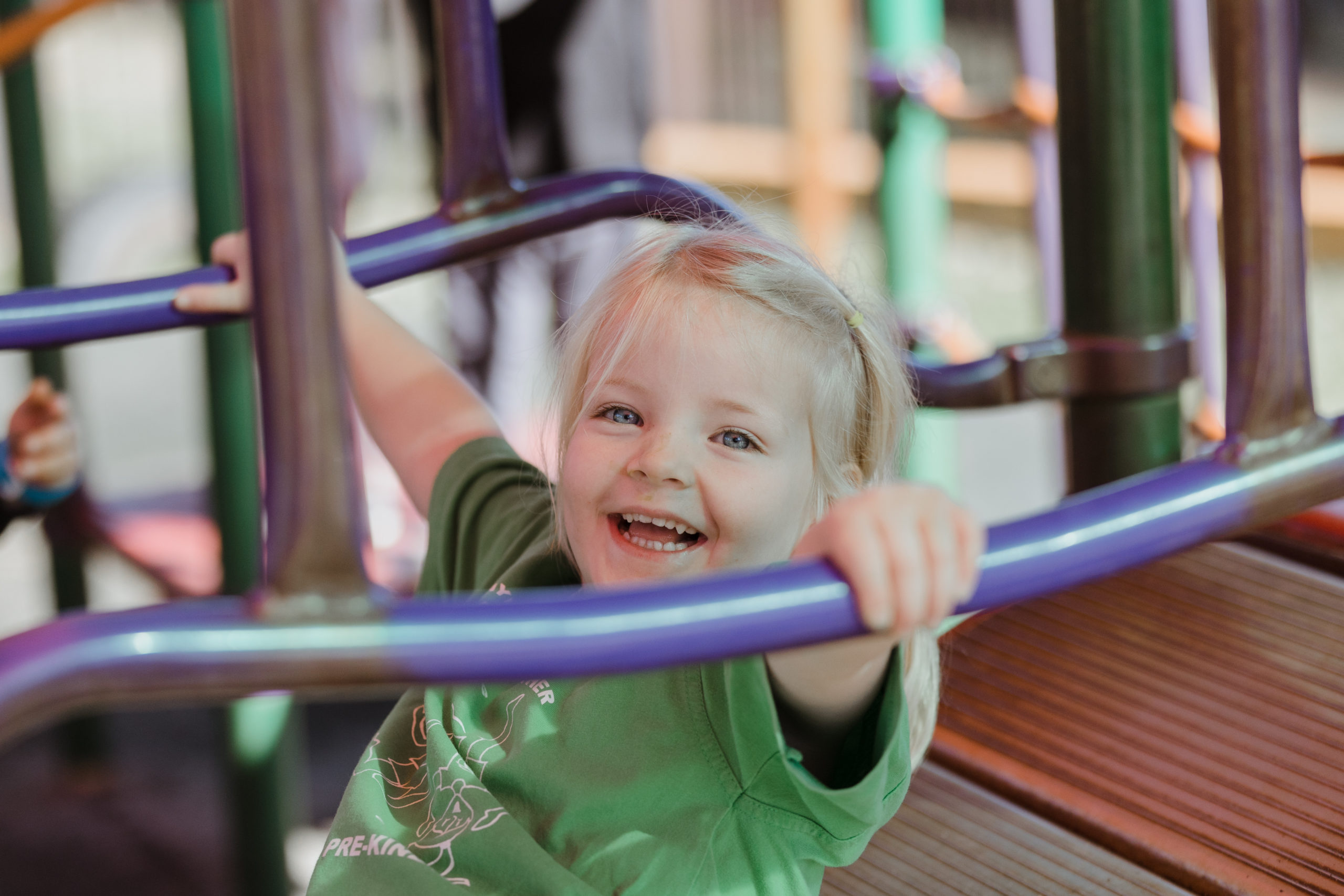 We are now accepting Pre Kindy - Year 6 enrolments for 2023 as well as 2024 & 2025.  Please contact  the school if you have any questions or for  more information.