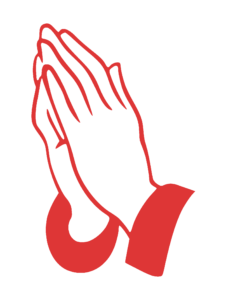 THE GIFT OF TODAY
We can't change the past…
But we can gather up
It's lessons and move on,
Stronger and wiser.
We can't control the future…
But we can send our dreams
Ahead of us
To help prepare the way.
We can live each moment…
Heart and soul,
And cherish this day's
Greatest gift…
The gift of now.
May peace with the past
And faith in the future,
Gently guide you through each
Precious moment of Today.
Lord, help me to rest a while in the cooling shade of your presence.
Slow down my restless heart and fill me with gentle compassion for all your people.
Amen.

The Liwara Newsletter, Volume 12

  In this week's newsletter:
Upgrade of School Oval
Making Jesus Real
ySafe
and more...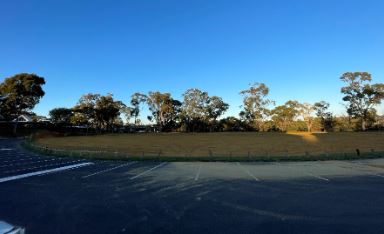 Dear Parents and Caregivers
I am delighted to share the exciting news that we are  currently undergoing an upgrade of our school oval, which promises to provide our young athletes with an enhanced space for active play and joyful learning. The oval is getting a vibrant makeover that will fuel your children's playtime adventures and 'sportspersonship' as our commitment to fostering a well-rounded education experience for your children remains unwavering.  Our wonderful P&F are supporting the current works with some of their fundraising efforts from 2022!  
It is with great sadness that we say a very fond farewell to Mrs Julie Romeo who has been working in the canteen for almost a year and a half.  Many of you would have stopped for a chat with her and agree that her bubbly nature and friendly disposition has been a great asset to the canteen team, but the time has come for Julie to take time out from work to focus on family.  On behalf of the Liwara School Community I wish Julie all the very best for the future.

In other heartwarming news, we have been witnessing a remarkable display of lovely student behaviour that truly reflects the teachings of Jesus. Our students continue to nurture the values of compassion and love that define our school community. Together, we create an environment where the teachings of Jesus flourish not only in words but in every heartfelt action. Each day the students and staff have been spreading kindness, empathy, and inclusivity throughout the school.
From helping a friend in need to showing respect for one another, these actions mirror the essence of Making Jesus Real in our daily lives.  It's heartening to see the values we hold dear coming to life in our remarkable students. 
And now, mark your calendars for an essential event – the ySafe student incursion during the school day and the parent session on Monday 18 September from 4:30-5:30pm.  More information will be sent out closer to the event. In today's digital age, ensuring online safety for our young explorers is paramount. Join us for an insightful session by ySafe experts, where you'll gather valuable tools to navigate the digital landscape alongside your child.
As we journey through these exciting times, let's celebrate growth, kindness, and digital wisdom. Together, we're crafting an environment where values, learning, and safety flourish.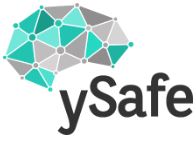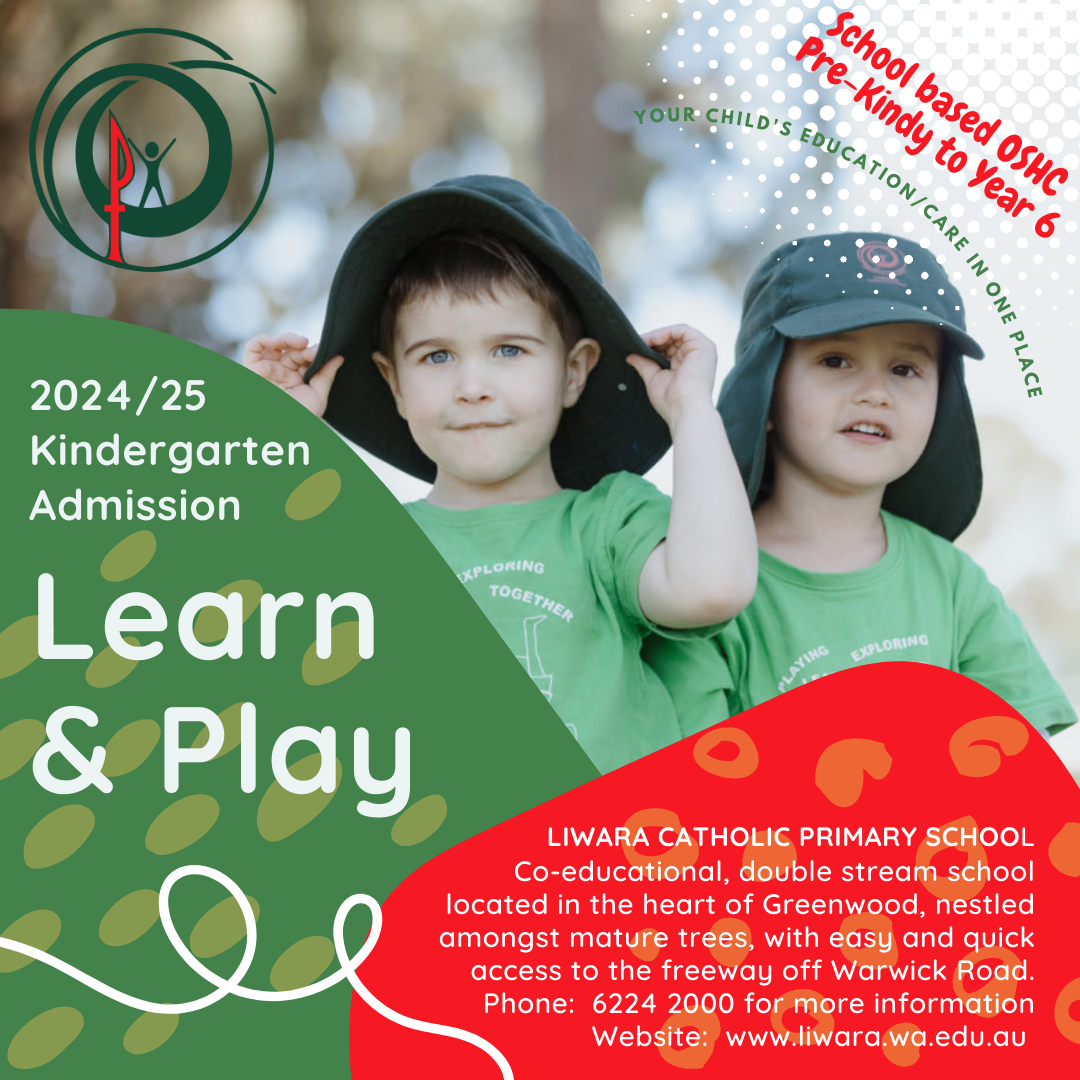 ENROLMENTS FOR CHILDREN IN KINDY 2023/2024/2025
AND PRE KINDY 2024/2025
We currently have a limited number of vacancies for Kindy 2023, I urge you to contact our enrolment officer, Mrs Karen Rosser as soon as possible, to discuss the enrolment process. I am currently meeting with future and current parents for our 2024 Kindy and Pre Kindy placements. Enrolment information and applications can be downloaded from our school website HERE or a paper copy can be collected from the school office.
If you would like to join a tour, registrations are essential and available via our school website.
Wishing you God's blessings and a wonderful weekend!
Mrs Andrea Millar
Principal
FROM THE ASSISTANT PRINCIPALS
LIWARA FAMILY MASS
This term's Family Mass will be held in the All Saints Parish on Sunday,6th August commencing at 9:30am.  All families are encouraged to attend and those students who attend in school uniform will be allowed to wear free dress at school the following day (Monday, 7th August).
RELIGIOUS EDUCATION ASSESSMENT (REA)
Well done to our Year 3 and Year 5 students on completing their REA this week. 

SACRAMENT OF RECONCILIATION
This term, students in Year Three will receive their Sacrament of Reconciliation. Students participated in a reverent parent and child workshop this week. Thank you to Jan and Samantha from All Saints Parish for helping guide our students through their sacramental preparations. The Reconciliation Ceremony will take place at 2pm on Saturday,19th August.
SACRAMENT OF CONFIRMATION
This term, students in Year Six will receive their Sacrament of Confirmation. A reminder to please attend and have your child's name recorded at one of the sacrament commitment masses at All Saints Parish on either the 5th or 6th August. 
PARISH MASS
Year 6 will be attending Parish Mass on Monday, 7th August at 9am in the All Saints Parish.
THE ASSUMPTION OF THE BLESSED VIRGIN MARY
All students from Pre-Primary to Year 6 will join the 9am Parish Mass on Tuesday, 15th August. 
SCHOOL PHOTOGRAPHS
Pre-Kindy school photographs will take place on Wednesday, 30th August and Friday, 1st September. The Rock Band, Choir and Year 6 Graduation Photos will also be taken on Wednesday, 30th August. 
There are still a number of families who have not as yet collected their family photo from the front office, can you please do so ASAP.
PERFORMANCE ASSEMBLY FOR TERM TWO
Year Two will present their Performance Assembly on Friday, 11th August at 2:30pm in the Liwara Hall. 
Ms Angela Leddin & Mrs Jesseca Francis
Assistant Principals
MAKING JESUS REAL
Our current MJR focus is 'W.E.S.T' which encourages people to Welcome, Encourage, Say Sorry and give Thanks. You can "go W.E.S.T." by welcoming new students and families to Liwara, encourage everyone you see to do their best, say a heartfelt sorry when needed and give thanks to God each and every day!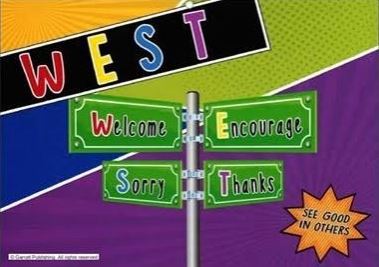 YEAR 5 - TOUGH STUFF
ZERO TO HERO
Tough stuff is a program that helps build confidence, mental health and resilience. Tough stuff is also about teamwork and encouragement and our goal at the end of the program is to run four kilometres. We have learnt the four Cs;  Control, Commitment, Confidence and Challenge.  We have also learnt how to work as a team and that there's no I in team. As students we have learnt some of our personality traits too. We are preparing and building up confidence to run a four kilometre run at the end of the program. We are looking forward to seeing how far we've come in this eight week program and know we will learn lots of skills.  
By Charlie, Kira and Mikey  (5Red and 5Green Prime Ministers)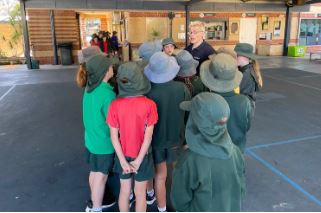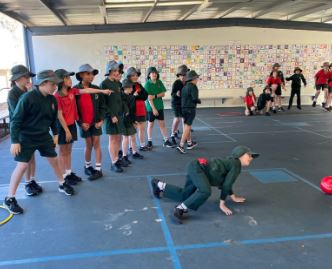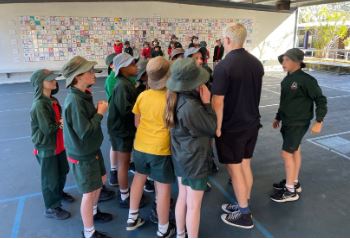 PRE PRIMARY NEWS
OUR PLACE IN THE WORLD
This Term in Pre-Primary we are learning about our place in the world, beginning with Space. The children have loved looking at different aspects of space and learning the names of the planets. From here we will be moving onto Earth, exploring different countries and their place in the local community.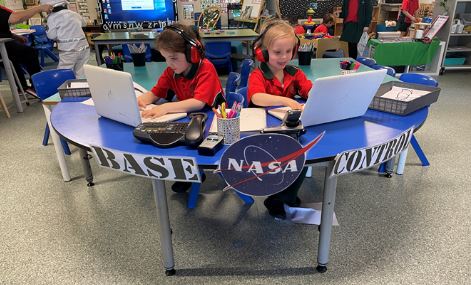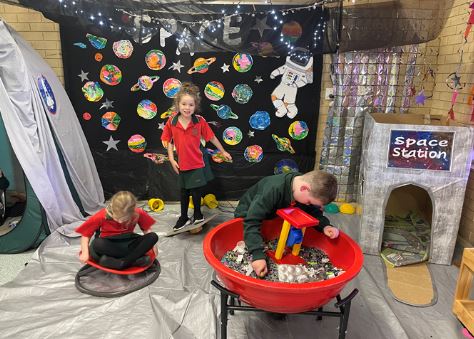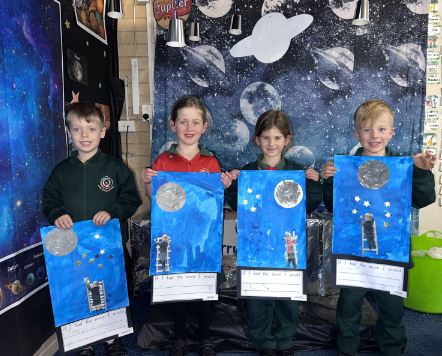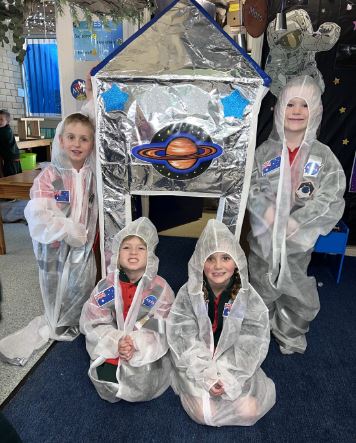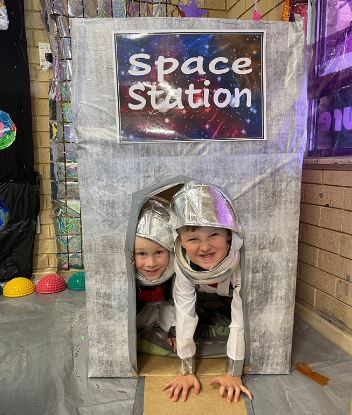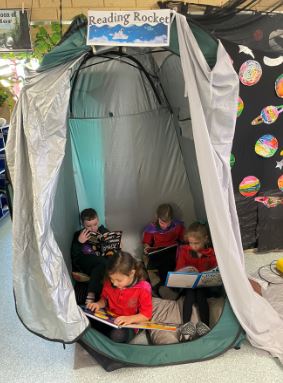 IMPORTANT DATES 2023
TERM  3 DATES: Monday, 17 July – Thursday, 21 September
Week 4 
August 5 - Confirmation Commitments Mass @ 6.00pm
August 6 - Confirmation Commitments Masses:  All Masses
August 7 - Y6 Parish Mass @ 9.00am
August 8 - St Mary of the Cross Feast Day
August 10 - Y1-5:  Dancing
August 11 - Y6 Dancing
August 11 - Performance Assembly Y2 @ 2.30pm
August 12 - P & F Music Quiz
Week 5
August 14 - Science Week
August 14 - Whole School Prayer Y5 @ 2.40pm
August 15 - Assumption Mass @ 9.00am
August 15 - Lockdown Drill
August 15 - Confirmation Parent Workshop @ 6.00pm
August 16 - Y4 Parish Mass @ 9.00am
August 16 - School Tour @ 9.30am
August 17 - Reconciliation Retreat
August 17 - Y1-5 Dancing
August 17 - Confirmation Parent Workshop @ 6.00pm
August 18 - Y6 Dancing
August 18 - One Big Voice Performance
August 18 - Certificate Assembly @ 2.30pm
August 19 - Reconciliation Ceremony @ 2.00pm
All students are encouraged to return their borrowed books before school from 8.15am to go into the weekly raffle draw. 
Library Days 
Tuesday – Years 3 & 4 
Wednesday – Years 2, 5 & 6 
Thursday – Kindy, Pre-Primary & Year 1
Library Bags for Sale
The Liwara Craft Group have made Library bags.  They are selling them for $10.00 a bag and all profits go towards the craft stall for the school fair.
If you are interested in purchasing one or more of these beautiful bags, they can be purchased through trybookings:
https://www.trybooking.com/events/landing/524560
Then bring their receipt to the Library and select a bag.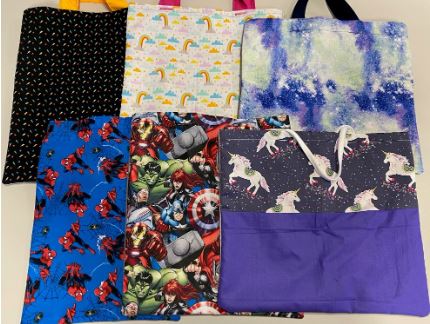 I would like to say a fond farewell to Julie, and wish her all the best as she is leaving our Canteen.  Julie has been a wonderful and efficient Canteen Manager and I will miss her happy laugh when we check in with each other.     Julie has prepared many of the tasty items that we sell for lunch and recess, so a very big thanks to Julie for making the Canteen a happy and healthy place to work and visit.
Preparations for Book Week have begun, which will be celebrated in a few weeks' time, yes already!    I think the book the Canteen has chosen for this year, everybody will know and love.  More information will be in the next newsletter.
I have noticed an increase in students requesting no butter due to allergies.    For those students that have a dairy allergy, we do have nuttelex available for your toasties if that is suitable for you, please request in your notes section on ordering.
Thank you to all the families that support our Canteen.
The Uniform Shop is open Thursdays from 8.15am - 9am for all your uniform needs!  Doors will not open outside of these hours.
JFE Details
Phone: 9204 1701
Email: saes@jfe.net.au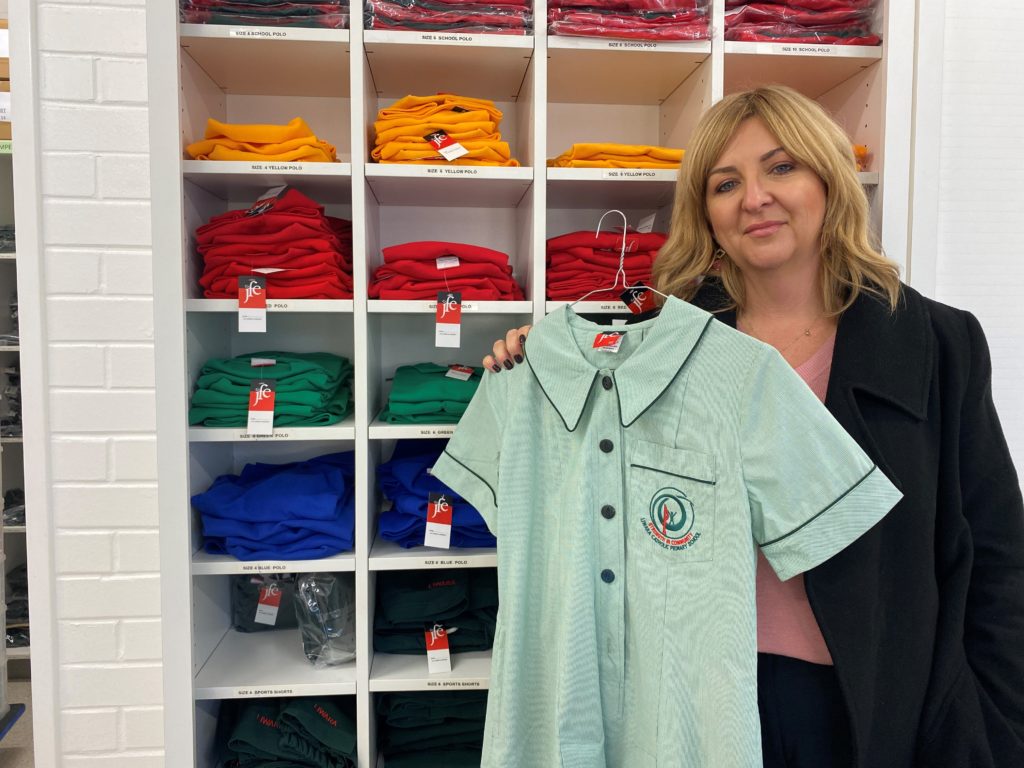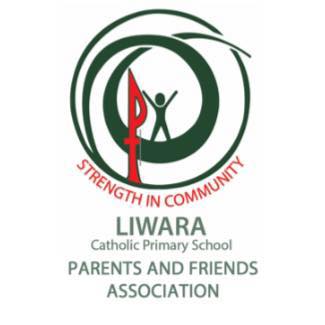 To read this weeks P & F Newsletter, click here.
Please see our current Try Bookings Form and Reimbursement Form below:
To keep up to date, head to our private Facebook page by clicking here.
ALL SAINTS GREENWOOD
7 Liwara Place
Greenwood, WA
6024
PARISH PRIEST
Father Elver Delicano
REGULAR MASS TIMES
Monday – Friday 6am & 9am
Saturdays 6pm
Sundays 7:30am, 9:30am & 5:30pm
Anointing every 2nd Saturday of the month
OFFICE OPEN TIMES
Monday, Wednesday and Friday 10am - 3pm
CONTACT
m: 0466604754
e: greenwood@perthcatholic.org.au
PERTH ARCHDIOCESE WEBSITE
www.perthcatholic.org.au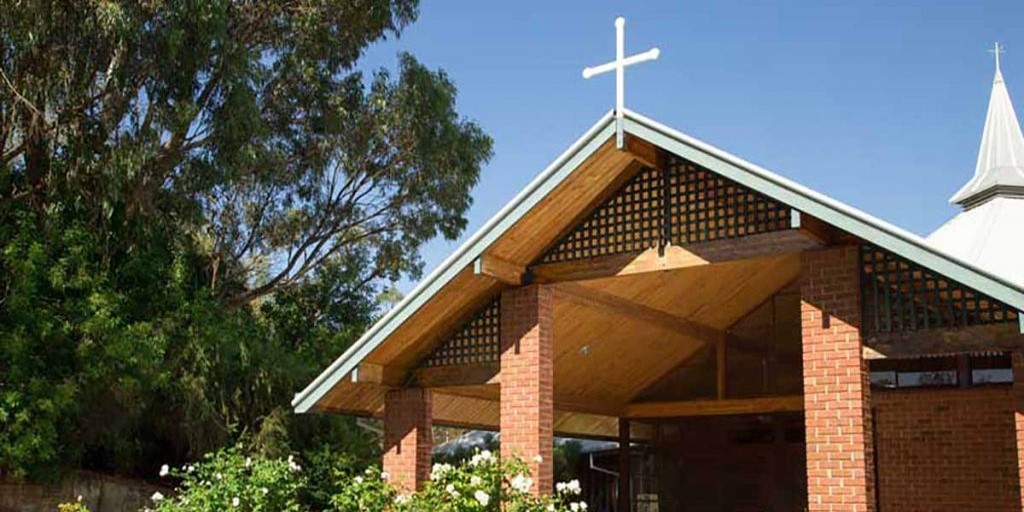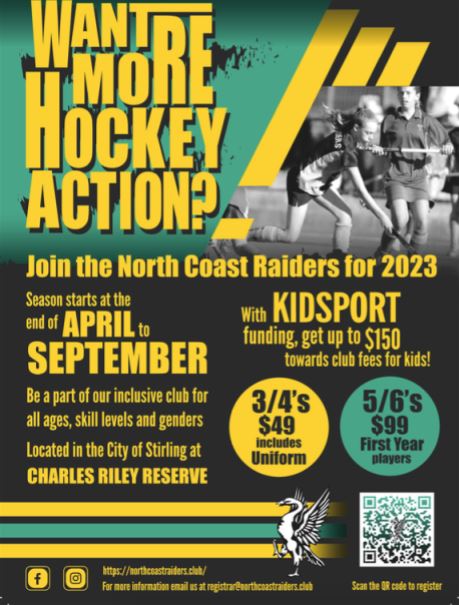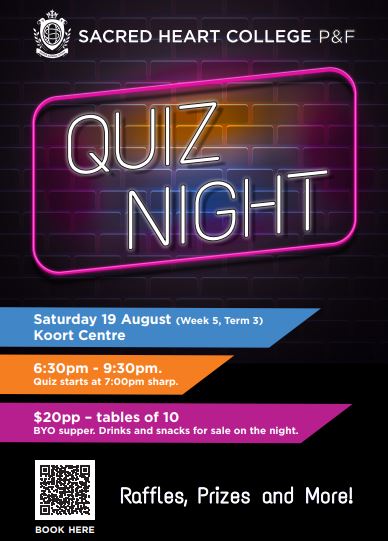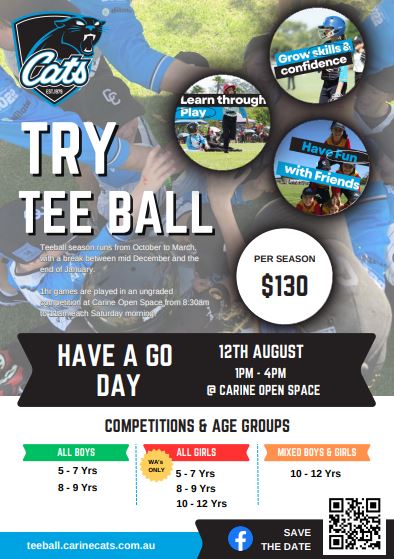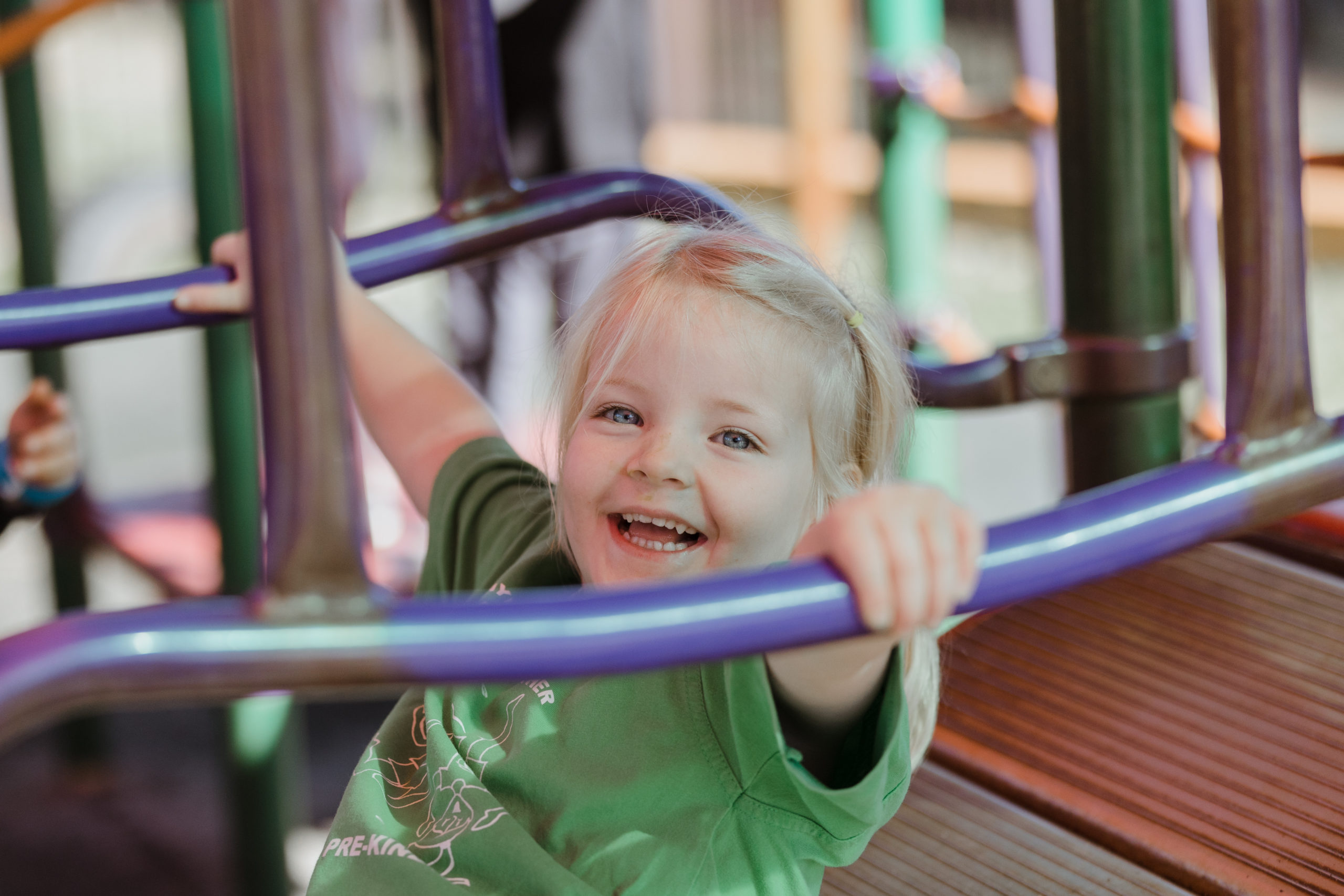 We are now accepting Pre Kindy - Year 6 enrolments for 2023 as well as 2024 & 2025.  Please contact  the school if you have any questions or for  more information.