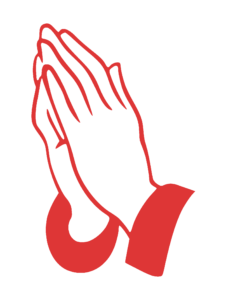 Dear Lord,
It is under your grace that we live and we thank you for keeping us protected.
This day, we seek those opportunities you have provided us.
We wish you to grow in our hearts.
Today, we shall value the good of others and experience your spirit.
Give us the wisdom to seek the truth and confidence in our abilities.
Bless our parents and teachers.
Grant us a sense of discernment while you hold us close to your heart.
We thank you, Lord.
Amen

The Liwara Newsletter, Volume 25

In this week's newsletter:
Footsteps Dance Program
Welcome to our new family joining our Liwara community
Australian Girls Choir School Assessment
Family Mass
and more...
Dear Parents and Caregivers,
Did you know that some of the health benefits of dancing are:
Dancing releases endorphins in our brains...
Dancing improves our coordination, agility and flexibility…
Dancing improves the condition of our heart and lungs…
Dancing keeps minds sharp and improves self-esteem…
Dancing involves social skills...
Dancing lifts our moods…
FOOTSTEPS DANCE PROGRAM
Our students from Pre-Primary to Year 5 have begun to engage with the Footsteps Dance program once again. Because of the capital works that are being carried out around the school and the Liwara School Hall is being used by OSHC, Fr Elver has kindly given us permission to use the new Parish Centre to run the sessions. We do have a wonderful and supportive relationship with our All Saints Parish!
WELCOME TO OUR NEW FAMILY JOINING THE LIWARA SCHOOL COMMUNITY!
I would like to welcome the James family to Liwara this term and hope they are all settling in well. The three James siblings joined our students in Kindy, Pre-Primary and Year Two and we look forward to a positive and productive partnership as we work together to share the responsibility for your children to enjoy their time at Liwara and achieve individual success.
AUSTRALIAN GIRLS CHOIR SCHOOL ASSESSMENT WORKSHOP AND CURRENT PARTICIPANTS
For nearly 40 years, teachers and parents alike have seen the benefits to girls when they participate in the performing arts education activities, that are provided at the Australian Girls Choir (AGC), which complement their school education.
"We're preparing for 2023 and would love to run an assessment workshop for interested girls at Liwara Catholic Primary School. We will be visiting schools in your area from Monday August 29, to Friday September 23. I thought you might be interested to know that we currently have Samara, Scarlett, Clodagh, Gemma and Sorca from Liwara Catholic Primary School enrolled with us at AGC!"
Mr Cilli will be coordinating this workshop with AGC and an information flyer which will have a permission slip attached, will be distributed to girls from Pre-Primary to Year 6 in the near future. Important information from AGC below:
· Parents are asked to return their permission slips to the school OR register through the AGC website if they are interested in having their daughter participate.
· We only run the workshop with girls who have returned their permission slip or registered through our website so disruption to classes is minimised.
· On the day, interested girls will participate in a workshop with one of our experienced tutors, involving simple rhythm, pitch and movement activities and games.
· Following the workshop, we will send an encouraging personalised written report to the parents of each girl who participated.
· The 30-minute workshop is fun and non-competitive; we pride ourselves on being an inclusive choir, and offer all girls a position in one of the training levels of the AGC.
FAMILY MASS
I look forward to seeing many of our families in attendance at our Term 3 Family Mass on Sunday 7 August at 9.30am, which incorporates the Confirmation Commitment by our Year 6 families and students. Showers are shown to be easing so hopefully it won't be too wet! All families are encouraged to attend and those students who attend in school uniform will be allowed to wear free dress at school the following day (Monday 8th August).
ENROLMENTS ARE OPEN FOR CHILDREN STARTING SCHOOL IN KINDY 2023/2024 AND PRE KINDY 2023
If you have a child who is due to start Kindy in 2023, I urge you to contact our enrolment officer, Mrs Karen Rosser, to discuss the enrolment process as places are filling steadily. I am currently meeting with future and current parents for our Kindy 2023/2024 & Pre Kindy 2023. Enrolment information and applications can be downloaded from our school website HERE or a paper copy can be collected from the school office.
Wishing you God's blessings and a wonderful weekend!
Mrs Andrea Millar
Principal
FROM THE ASSISTANT PRINCIPALS
NSI SCHOOL CLIMATE SURVEY
As advised in the previous Liwara Newsletter and via Seesaw, all staff, students and families have been asked to complete an online survey commissioned by Catholic Education WA to evaluate Catholic school climates in its schools. The link to this NSI School Climate Survey was opened on Monday 1st August and will remain open until August 15th 2022.
All families are asked to complete the survey via the NSI Partnership link at:
NSI Partnership Link: Click Here
Access Code: L22PACS
FIRST RECONCILIATION
Our prayers go out to our Year 3 students who are preparing to receive the Sacrament of Reconciliation for the first time on Saturday 20th August in the All Saints Parish Church from 2pm. We wish them well in this important step in their faith journey.
CONFIRMATION COMMITMENT MASS
All Year 6 students who are preparing to receive the Sacrament of Confirmation later this term are expected to attend and register their intention at any of the All Saints Parish Masses this weekend, August 6th and 7th.
ASSEMBLIES
The Year 4 classes will host a Performance Assembly in the Parish Church on Friday 12th August 2022 commencing at 2.30pm.
Our next Certificate Assembly is scheduled for Friday 19th August in the Parish Church. All are welcome to attend.
Ms Angela Leddin & Mr John Dols
Assistant Principals
All events will be conducted under the appropriate COVID procedures and protocols in accordance with Catholic Education WA directives.
AUGUST
Week 4
Monday, 8 August - Parish Mass, 9:00am
Thursday, 11 August - Footsteps
Friday, 12 August - Performance Assembly 2:30pm
Saturday, 13 August - P&F Parents' Night 5pm
Saturday, 13 August - Science Week
Sunday, 14 August - Science Week
Week 5
Monday, 15 August - Science Week
Monday, 15 August - Feast of Assumption 9:00am
Monday, 15 August - Reconciliation Retreat 10:00am
Tuesday, 16 August - Science Week
Tuesday, 16 August - Confirmation Workshop 6:00pm
Wednesday, 17 August - Science Week
Thursday, 18 August - Science Week
Thursday, 18 August - Confirmation Workshop 6:00pm
Thursday, 18 August - Footsteps
Friday, 19 August - Science Week
Friday, 19 August - Certificate Assembly 2:30pm
Saturday, 20 August - Book Week
Saturday, 20 August - First Reconciliation
Sunday, 21 August - Book Week
PRE-PRIMARY NEWS
This term we are learning all about our place in the world. We have started off with a blast into space. We are having such fun learning all about the different planets, stars, moon, gravity, space rockets and space stations. We had a good laugh watching the astronauts trying to play tennis, make pizzas and wash their hair in the International Space Station.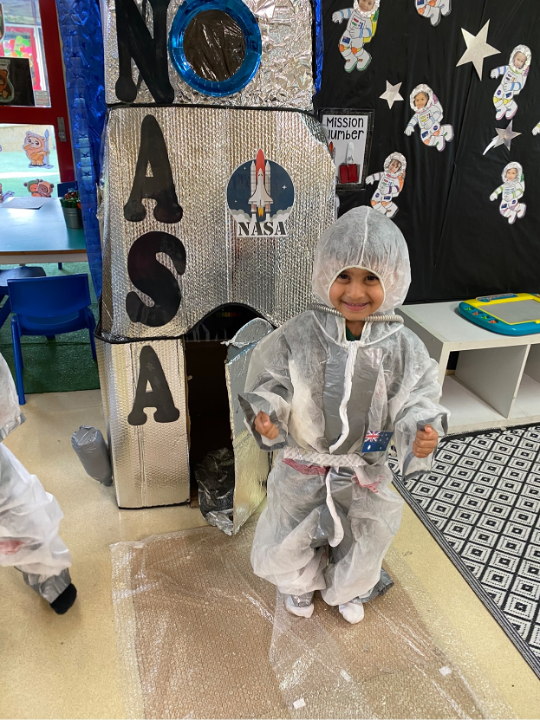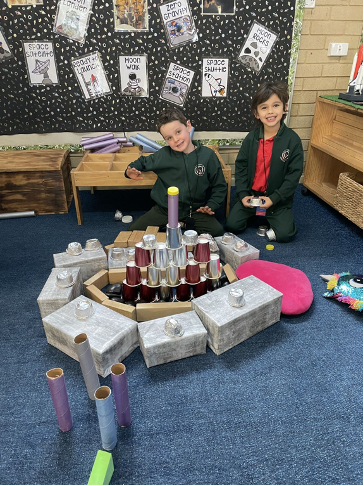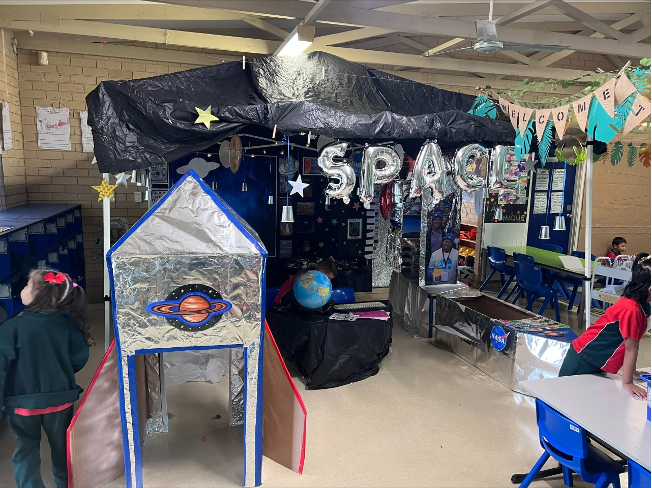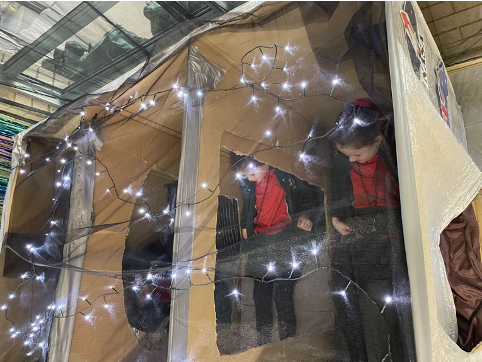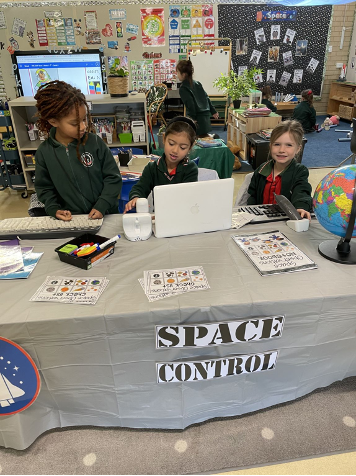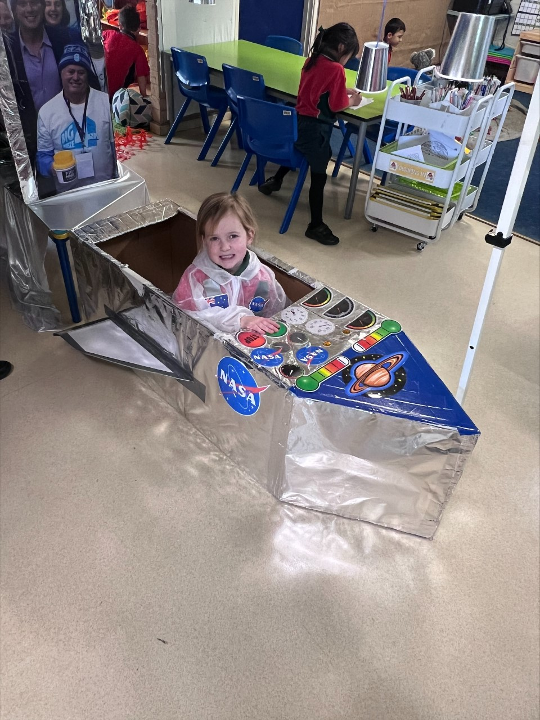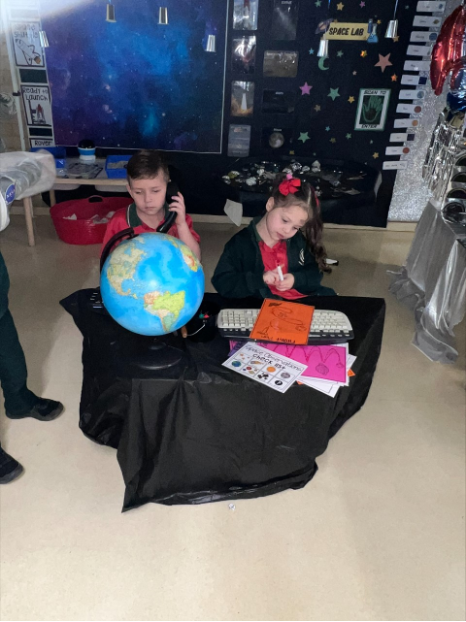 Mrs Tracy Lewis
Pre-Primary Teacher
2022 ANGELICO ART EXHIBITION
Recently, all Primary and Secondary Catholic schools, were invited to participate in this year's Angelico Art Exhibition. Each school was only permitted to submit 8 entries. Students, families and teachers are invited to attend an exhibition viewing session on Saturday 20th August at the Forrest Centre, 221 St George's Terrace, Perth from 12:00pm - 4:00pm. Paid parking is available at the Forrest Centre Car Park. Our Visual Arts teacher, Mrs Ruth Harris, will be collecting all student artwork on Saturday 27th August but temporarily keeping it for our own school art exhibition to be held in Term 4. It will then be returned to the students.
Congratulations and well done to the following students whose artwork has been selected. Hope to see you on the 20th!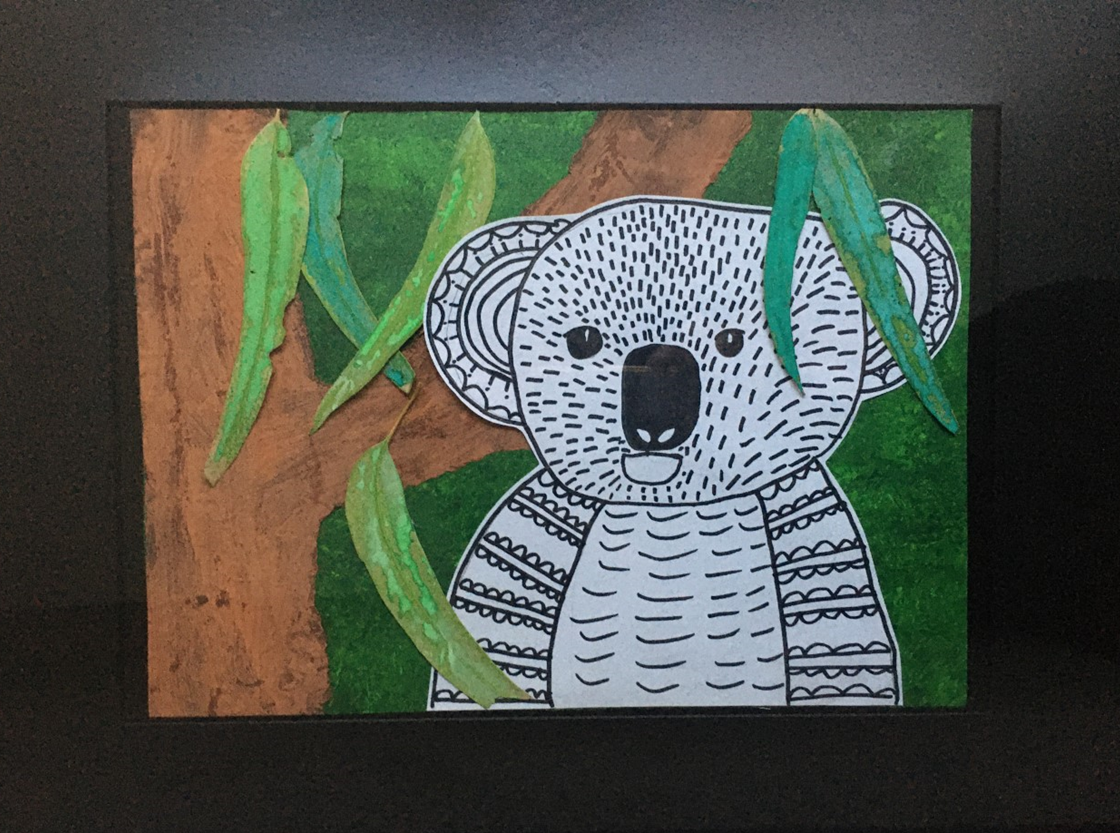 Mrs Ruth Harris
Visual Arts Teacher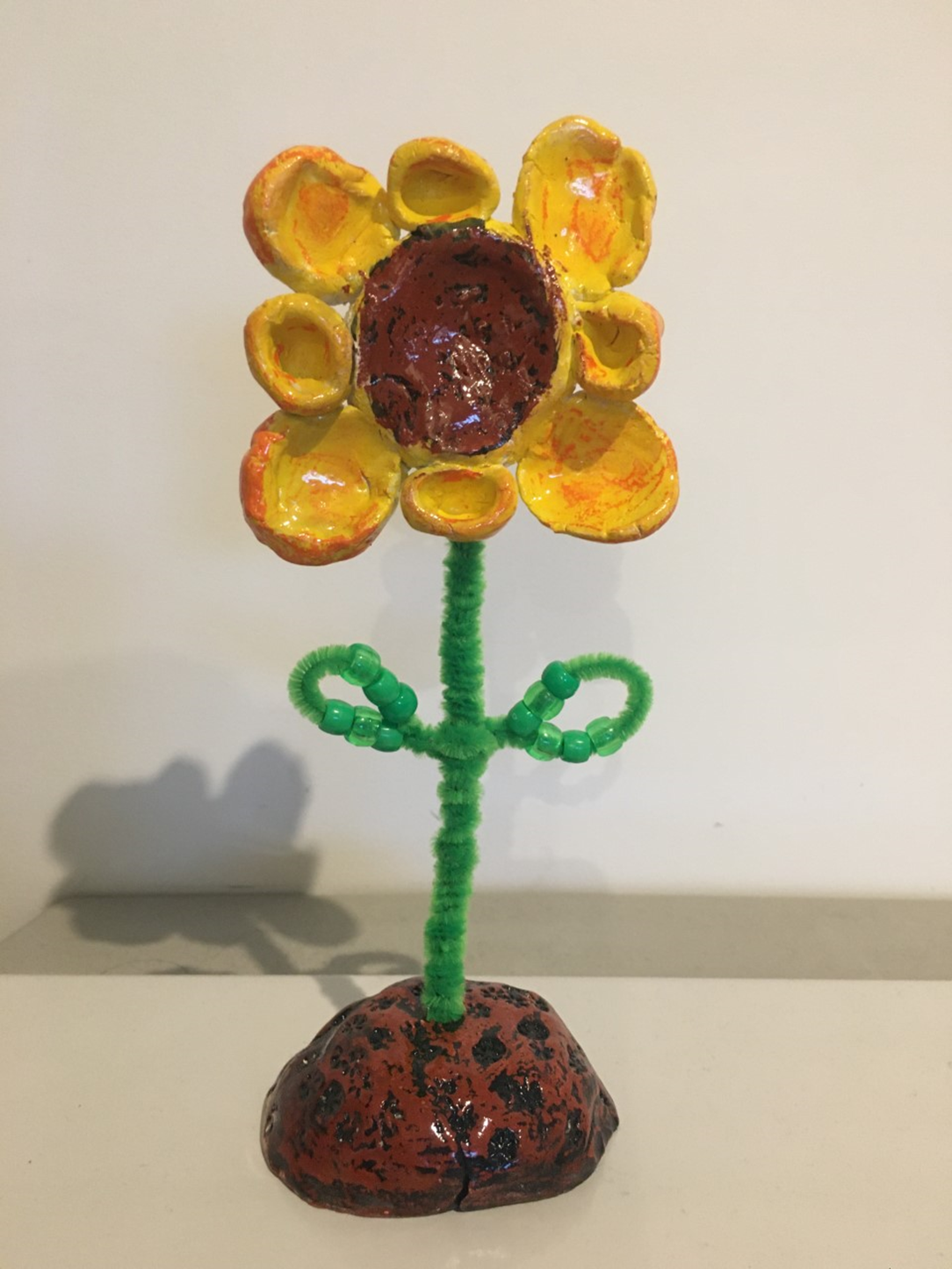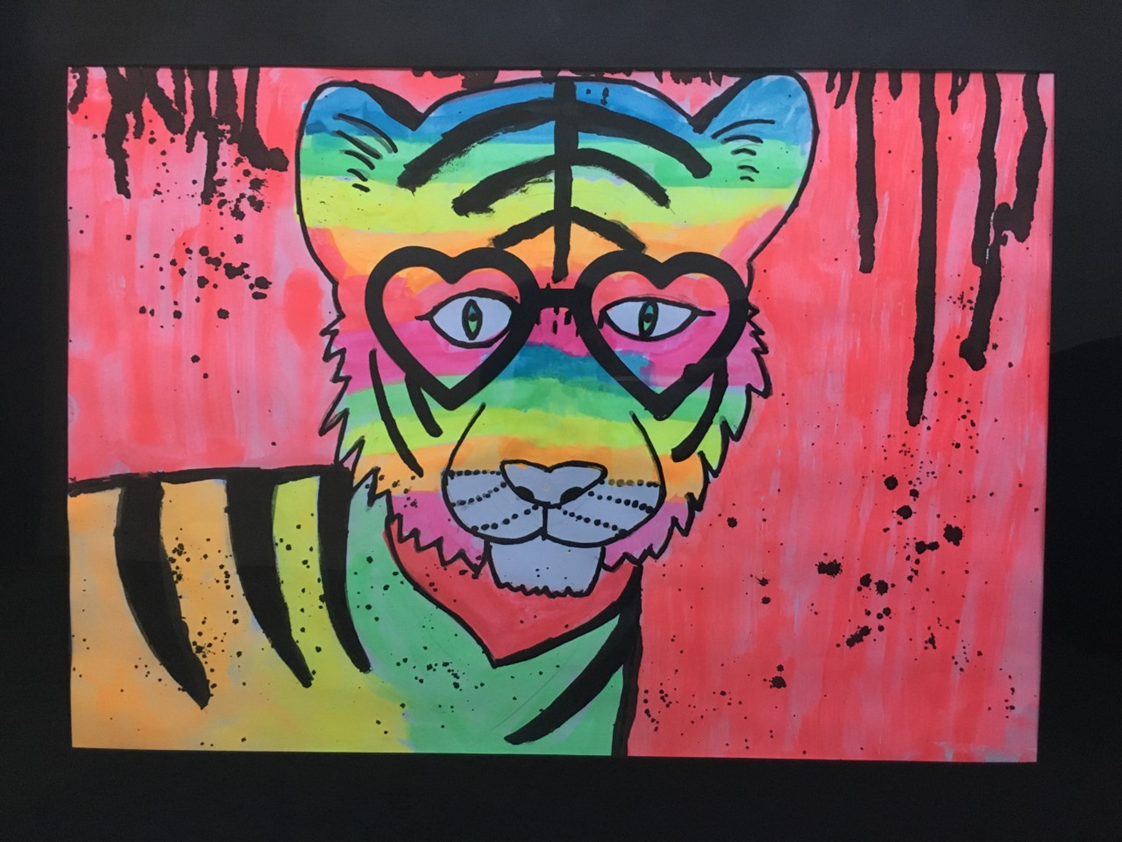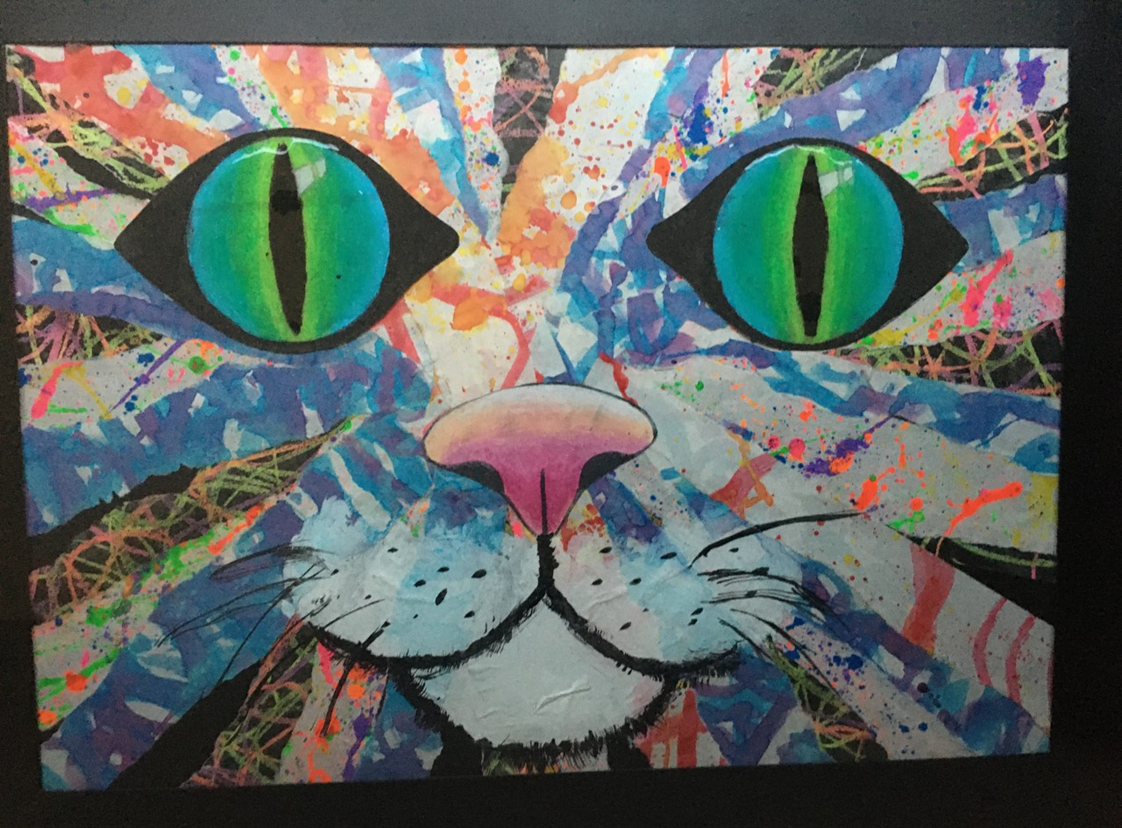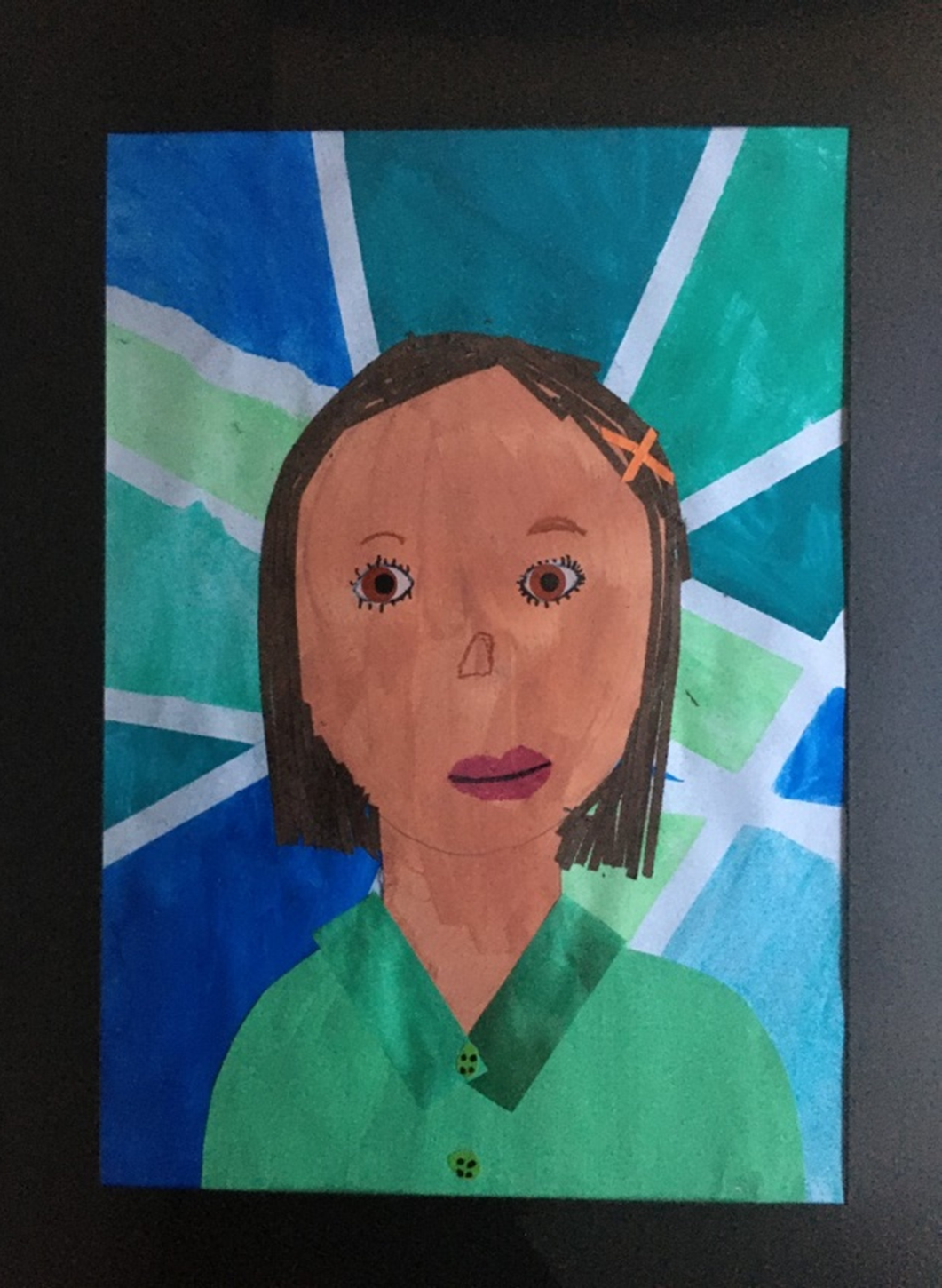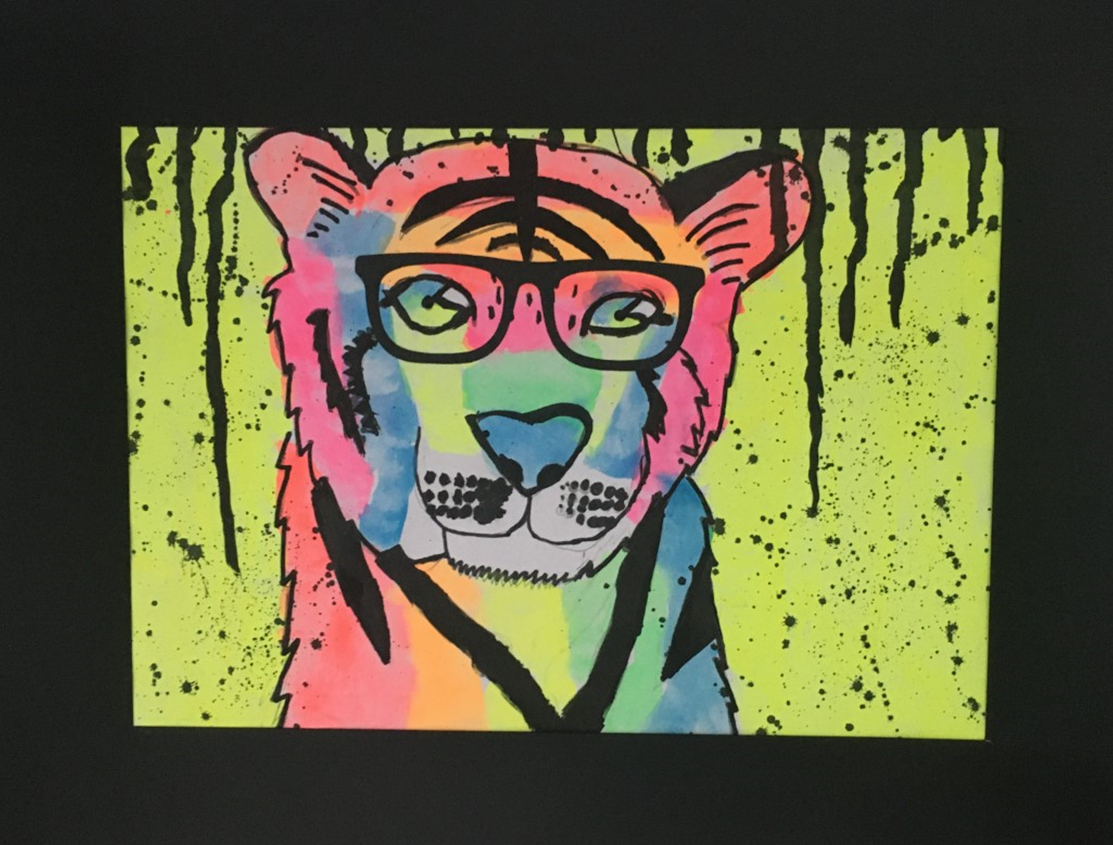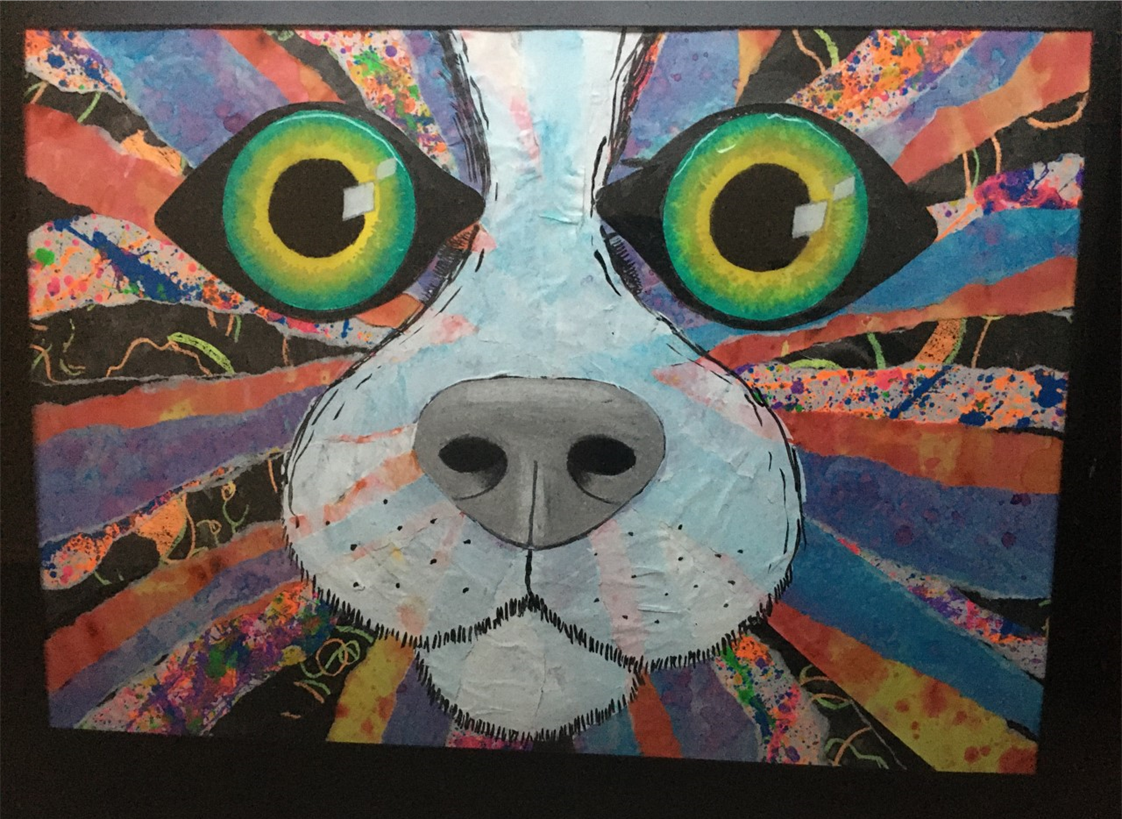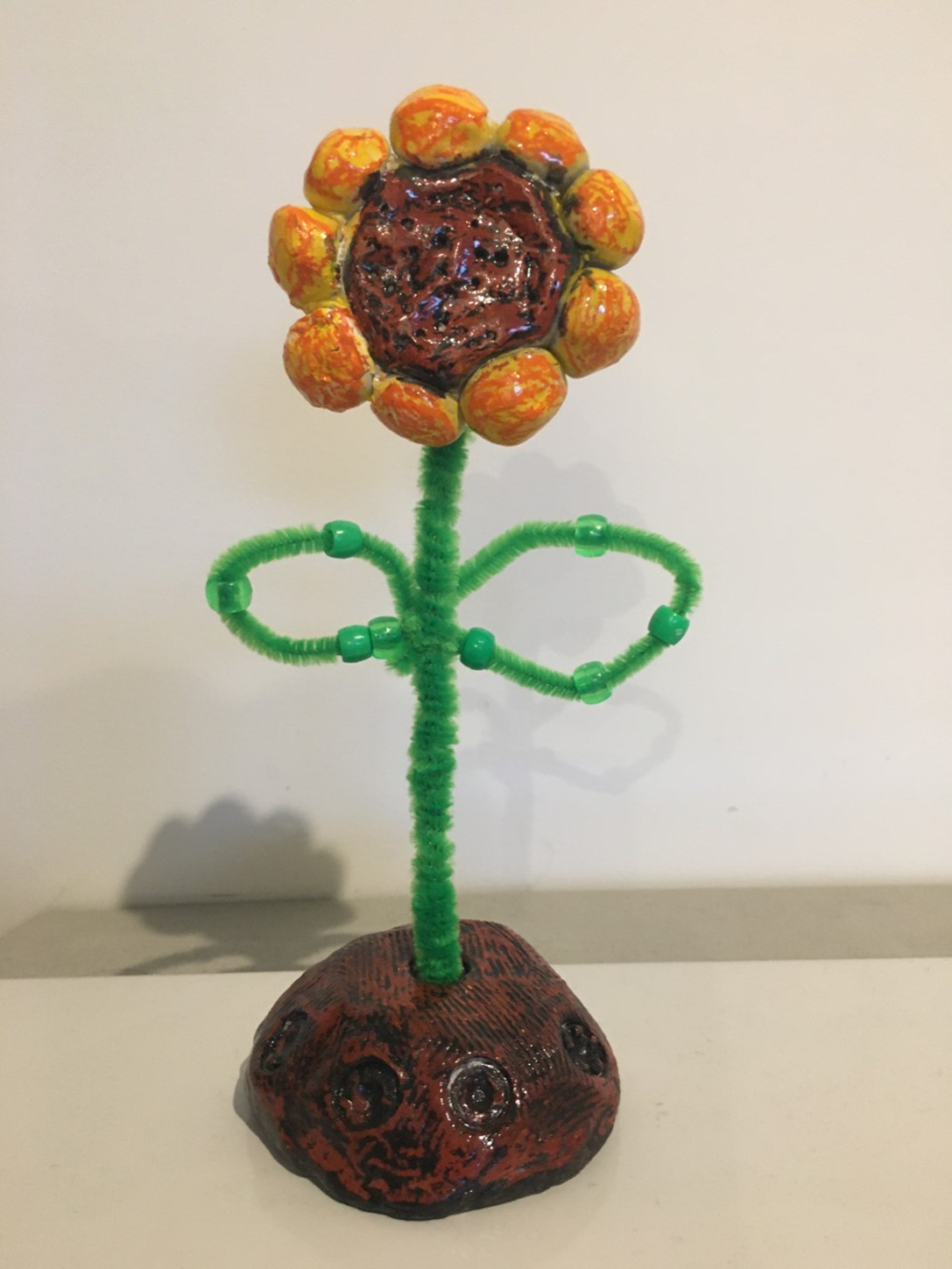 Third term has got off to a flying start! We have been very busy in the canteen so thank you to everyone for supporting us.
We are starting to prepare for some special items for book week in a few weeks, so look out for those!
For those parents that are ordering over the counter in the mornings, please remember we have had a small price rise on the Daily Specials.
Also, if your child requires a Gluten Free Pikelet for recess, please add a note to your online order and we will have them ready at the counter.
Thank you,
Deb & Julie.
The Uniform Shop is open Thursdays from 8.15am - 9am for all your uniform needs! 
JFE Details
Phone: 9204 1701
Email: saes@jfe.net.au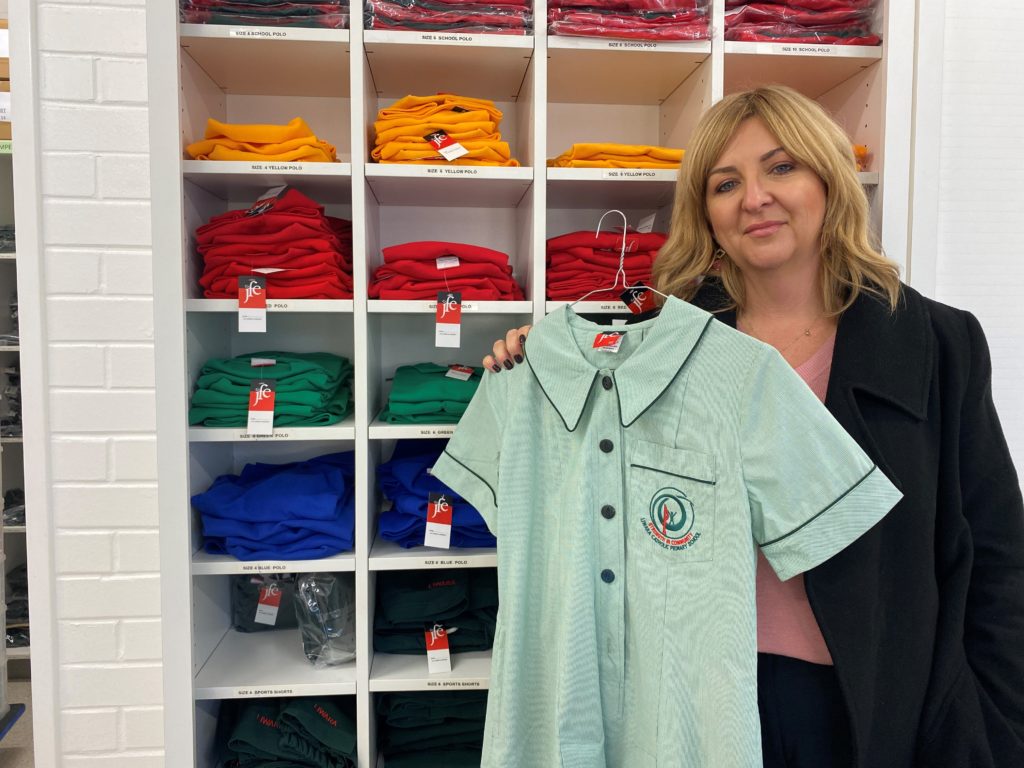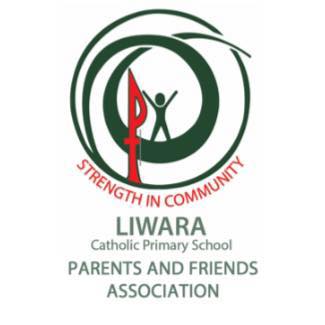 ALL SAINTS GREENWOOD
7 Liwara Place
Greenwood, WA
6024
PARISH PRIEST
Father Elver Delicano
REGULAR MASS TIMES
Monday – Friday 6am & 9am
Saturdays 6pm
Sundays 7:30am, 9:30am & 5:30pm
Anointing every 2nd Saturday of the month
OFFICE OPEN TIMES
Monday, Wednesday and Friday 10am - 3pm
CONTACT
m: 0466604754
e: greenwood@perthcatholic.org.au
PERTH ARCHDIOCESE WEBSITE
www.perthcatholic.org.au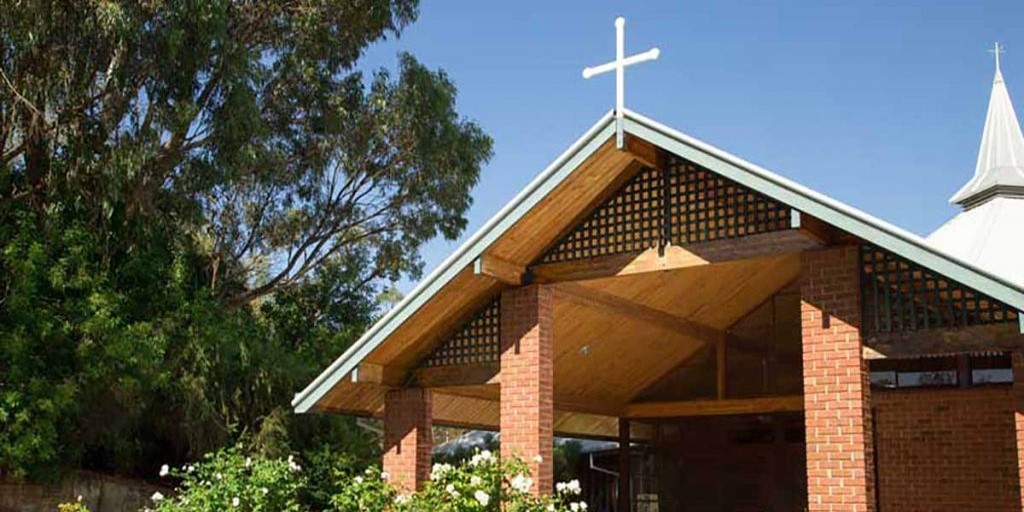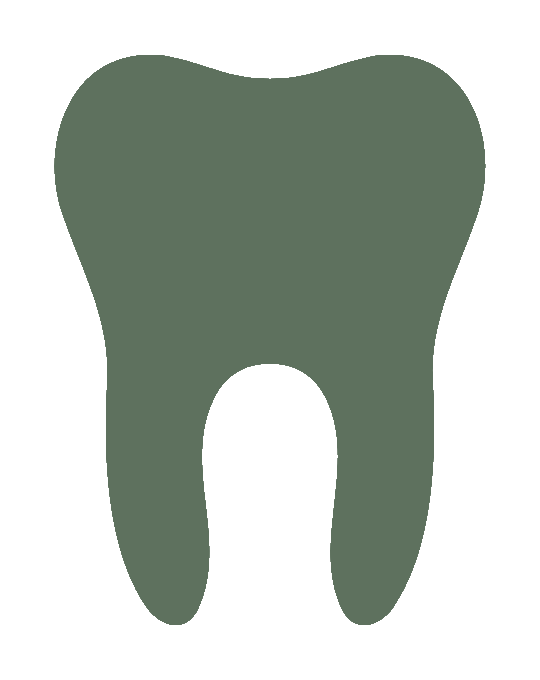 GREENWOOD DENTAL THERAPY CENTRE
The Greenwood Dental Therapy Centre will be closed alternate Wednesdays.
In case of EMERGENCY ONLY, the following clinic can be contacted – Halidon Dental Therapy Centre (08) 9409  6362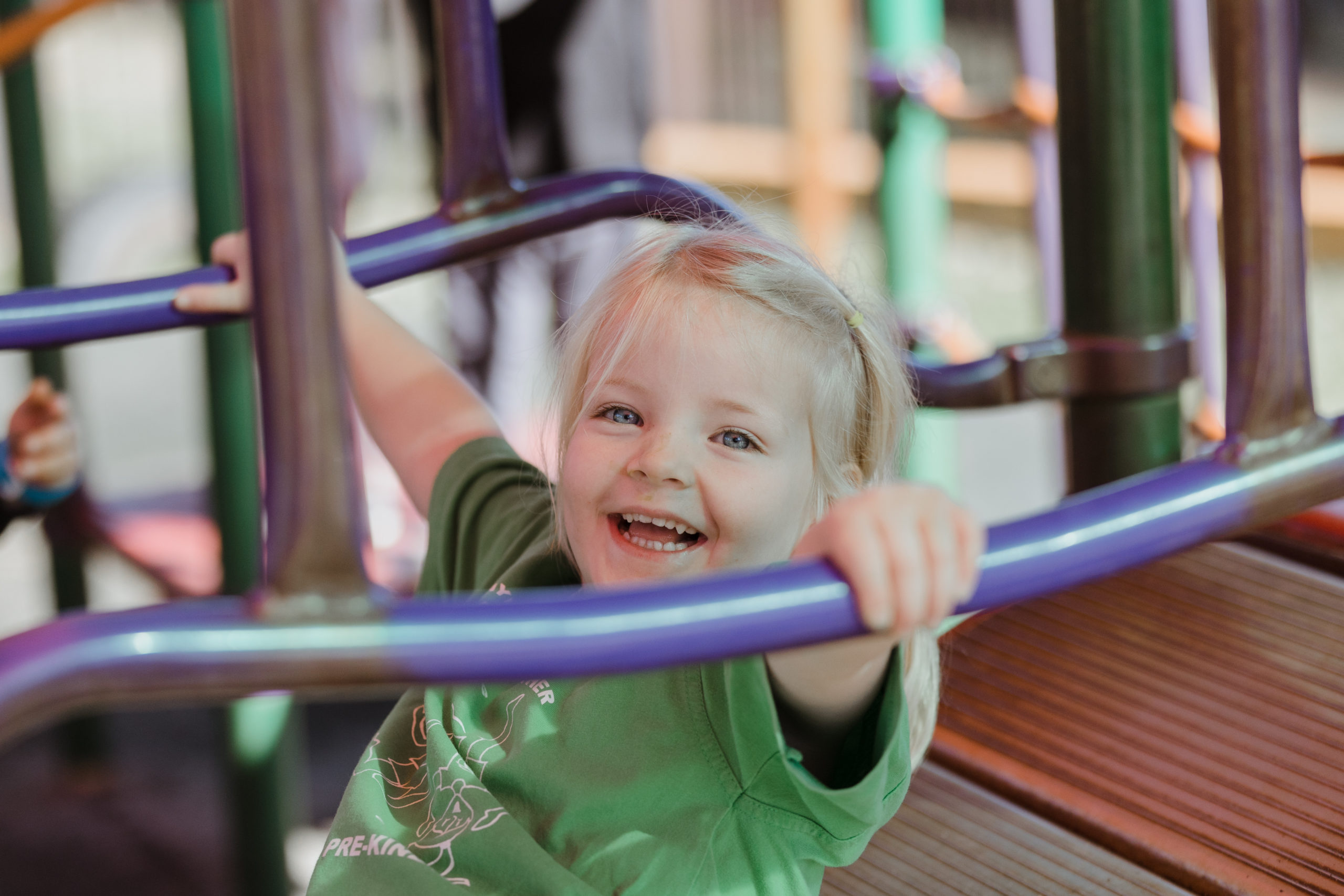 We are now accepting Kindy enrolments for 2023 and 2024.