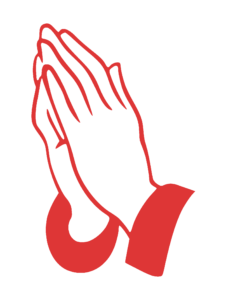 FIRST HOLY COMMUNION PRAYER
Lord Jesus Christ, bless the children coming forward to receive Holy Communion for the first time.
May this day be the step toward a life-long love of the Eucharist.
Give them a hunger for this sacred food so that they turn to you for comfort, guidance, and wisdom as they grow into full discipleship.
Thank you for their innocence and goodness.
May their hands, extended in anticipation of your body and blood, inspire all of us to cherish this sacred Sacrament.
Amen.

The Liwara Newsletter, Volume 9

  In this week's newsletter:
First Holy Communion
Interschool Cross Country
Classroom Visits
Vacation Care Program
Kindy & Pre Kindy Interviews
and more...
Dear Parents and Caregivers
FIRST HOLY COMMUNION
Our Year 4's, one Year 5 and Catechist students will be receiving the sacrament of First Holy Communion over the next two weekends. We will keep them in our prayers and we wish them all the best on this next step in their sacramental journey. 
INTERSCHOOL CROSS COUNTRY
On Friday 23rd June, selected students will be participating in the Interschool Cross Country with Mr Sanders. We wish them all the best as they try their hardest to achieve their personal best. 
CLASSROOM VISITS
I have been lucky to continue my classroom visits over the last two weeks. I helped the Year 6's cook gnocchi in Italian and also marvelled at the oral vocabulary of the students during the Year 5 Italian lesson as they ordered (and ate) a yummy pastry breakfast.  
The Pre Primary classes had their Phys Ed lesson in the Undercover Area last week and they were very good at their crab or duck walking to get all the bibs out of the middle to help their faction.  
A new family to the school were impressed with the wonderful Under The Sea theme Mrs Clark has created in the Library. It is a warm and inviting place to share our love of books. When I am on morning duty, I love seeing the enthusiasm of our students as they return their Library books before school. 
I was able to visit some of the Year 5 and 6 students participating in the NIPSSA Winter Carnival last week. I was impressed with their participation and sportsmanship as they participated in AFL, netball and soccer games throughout a very busy day. 
VACATION CARE PROGRAM
The July school holiday program is now available online for bookings.  Please click on the following link for further information:  Vacation Care July 2023
PRE KINDY AND KINDY INTERVIEWS
It has been wonderful to meet the new families who are enrolling at Liwara for Pre Kindy or Kindy in 2024 or 2025. The families are impressed with what the school has to offer and it has been wonderful to take the families on a tour of the school to see our Pre Kindy, Kindy and Pre Primary classrooms looking so vibrant and offering so many different learning opportunities. The Early Childhood staff are always so welcoming to our new families and the young children feel right at home, even sitting on the mat and putting up their hand to answer questions!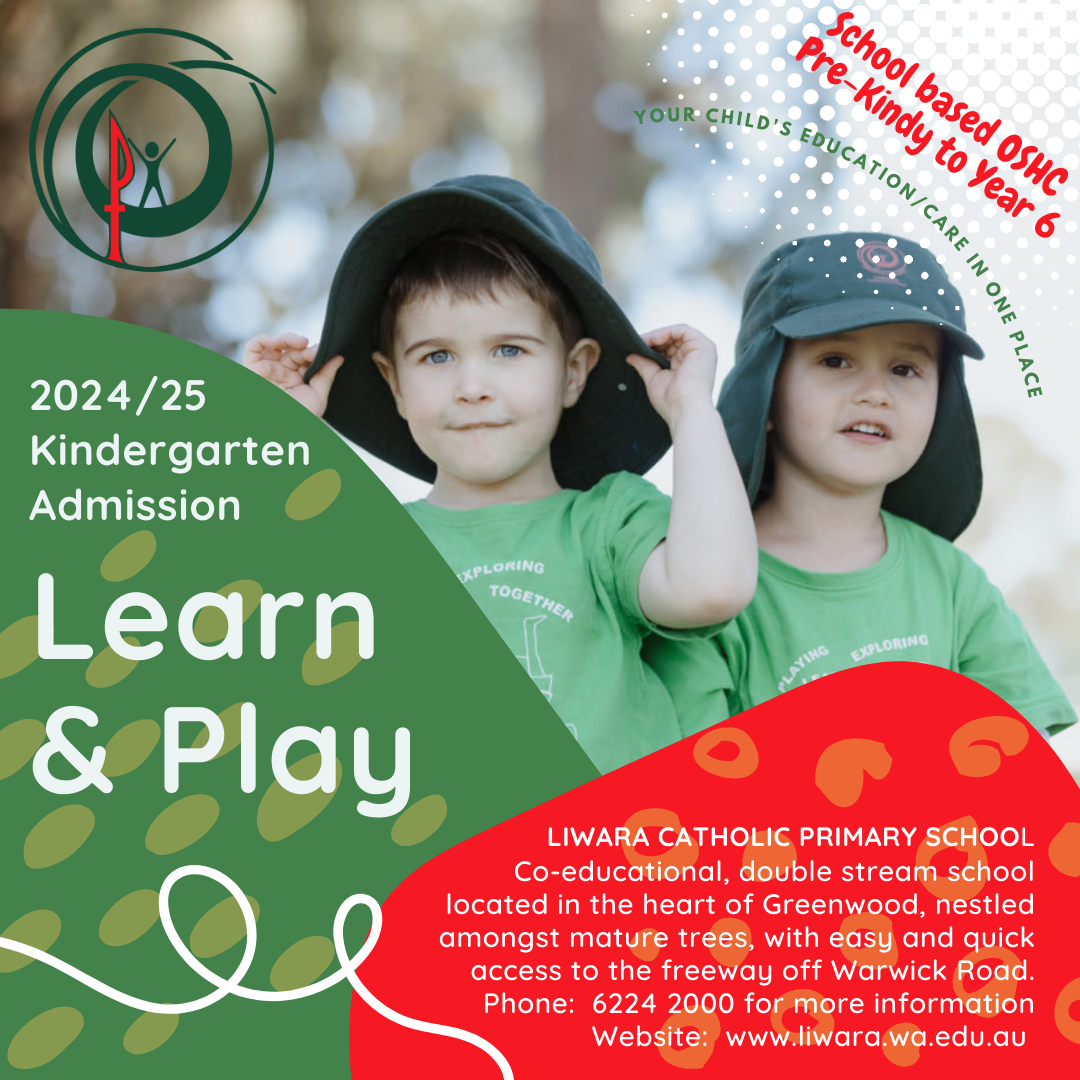 ENROLMENTS FOR CHILDREN IN KINDY 2023/2024/2025
AND PRE KINDY 2023/2024
We currently have a limited number of vacancies for Kindy 2023, I urge you to contact our enrolment officer, Mrs Karen Rosser as soon as possible, to discuss the enrolment process. I am currently meeting with future and current parents for our 2024 Kindy and Pre Kindy placements. Enrolment information and applications can be downloaded from our school website HERE or a paper copy can be collected from the school office.
If you would like to join a tour, registrations are essential and available via our school website.
Wishing you God's blessings and a wonderful weekend!
Miss Angela Leddin
Short Term Principal
FROM THE ASSISTANT PRINCIPALS
PERFORMANCE ASSEMBLY FOR TERM 2
Year Five will present a Performance Assembly on Friday the 9th of June at 2.20pm in the Liwara Hall.   
Our talented musicians will host a Music Assembly on Friday the 16th of June at 2:20pm in the Liwara Hall. We welcome all families to attend both assemblies. 
LIFELINK DAY
I was lucky enough to accompany our Year 6 Environment Ministry to Newman College on Wednesday the 7th of June for the LifeLink Launch. We were treated to a wonderful address by Archbishop Timothy Costello and a delicious morning tea. Luke, Sebastian and Campbell represented Liwara with pride, unfortunately Coco was unwell and could not attend. To fundraise for this wonderful cause, we will have a free dress day with a gold coin donation on Friday the 9th of June. Buddy classes will also work together to write prayers that will be displayed on a LifeLink Prayer Tree in the Breezeway. Our ministry is full of great ideas to support those in need.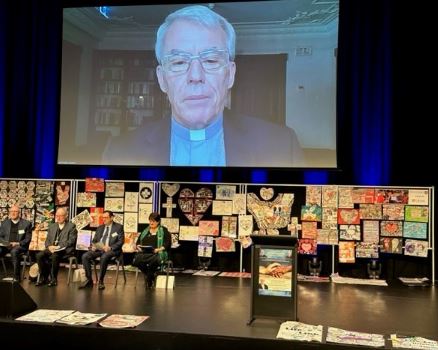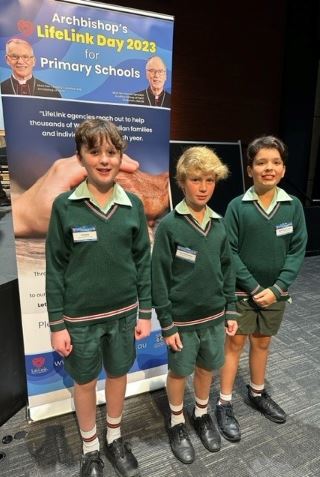 FIRST HOLY COMMUNION
Please keep our First Holy Communion candidates in your prayers as they prepare to make their sacrament. The celebration masses will take place on:  
Saturday the 10th of June at 6pm 
Sunday the 11th of June at 9:30am and 5:30pm 
Saturday the 17th of June at 6pm 
Sunday the 18th of June at 9:30am 
UNIFORM
Thank you to the families who ensure their child/ren wear our Liwara school uniform correctly and with pride. A reminder that hair longer than a child's collar must be tied up and uniforms should be neat, clean, tidy and in good repair. The uniform requirements can be found on the school website here -> https://www.liwara.wa.edu.au/school-uniform/ Students without a parent note who are not in correct uniform will be issued a uniform infringement. 
EVACUATION DRILL
As part of our commitment to the safety and wellbeing of our students we undertake termly lockdown/evacuation drills. This enables our students to be familiar with our procedures and respond calmly in the unlikely event of an emergency. An evacuation drill is scheduled for Tuesday the 13th of June. 
Mrs Jesseca Francis & Mrs Remy McGavigan
Assistant Principals
MAKING JESUS REAL
Our current MJR focus is 'Spirit of Jesus'. One of the greatest gifts we can give our students, is the realisation that they have the Spirit of Jesus in their hearts, and they can recognise His Spirit in themselves and others.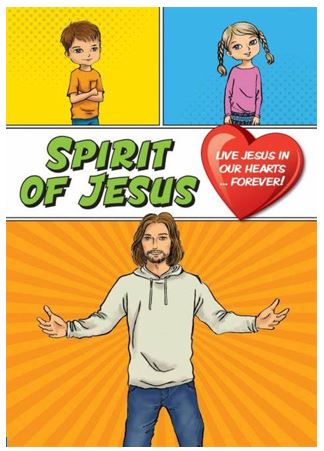 IMPORTANT DATES 2023
TERM  2 DATES: Wednesday, 26 April – Thursday, 29 June
Week 8
June 10 First Communion Mass @ 6.00pm
June 11 First Communion Masses @ 9.30am & 5.30pm
June 12 Whole School Prayer @ 2.40pm - Year 3
June 15 Year 1 Parish Mass @ 9.00am
June 16 Music Performance Assembly @ 2.20pm
June 17 First Communion Mass @ 6.00pm
Week 9
June 18 First Communion Masses @ 9.30am & 5.30pm
June 19 GECKOS Incursion Year 1-6
June 21 Mater Dei Show-Case @ 11.00am
June 23 Interschool Cross Country
June 24 First Communion Certificate Mass @ 6.00pm
June 25 First Communion Certificate Mass @ 9.30am @ 5.30am
PRE KINDY NEWS
This term we celebrated our wonderful Pre Kindy Mums by holding a pamper session and afternoon tea. We had a hairdresser, make up station and nail salon as well as some craft making. We had such a fun afternoon!
Also in Pre Kindy we have been learning about emotions, this helps us when we playing to identify how our friends are feeling. We drew these amazing pictures of our emotions. Check out our surprised/ excited and angry faces!
We are also celebrating the season of Autumn in our class, we used our amazing fine motor skills to cut, draw and paint these autumn leaves for our classroom display.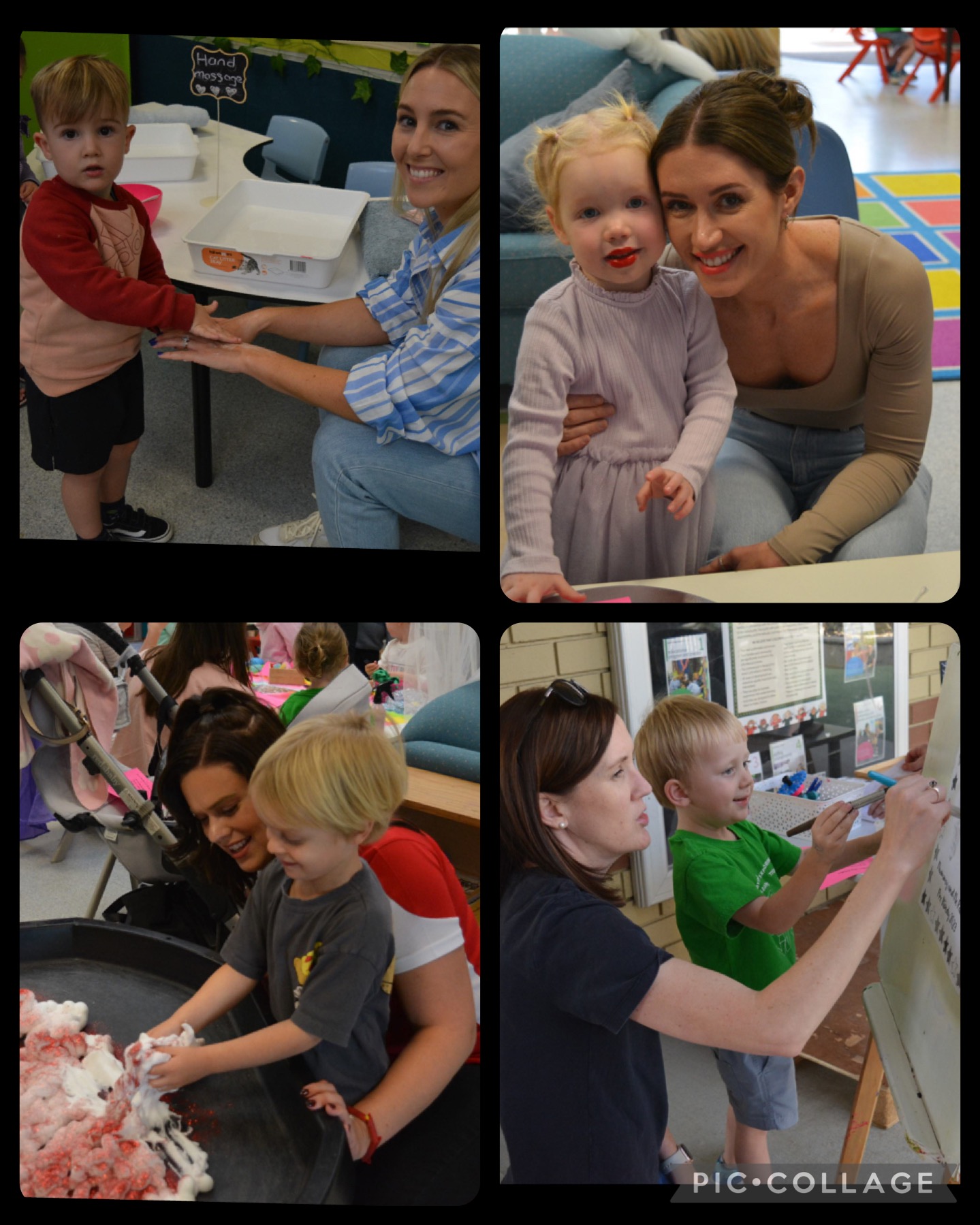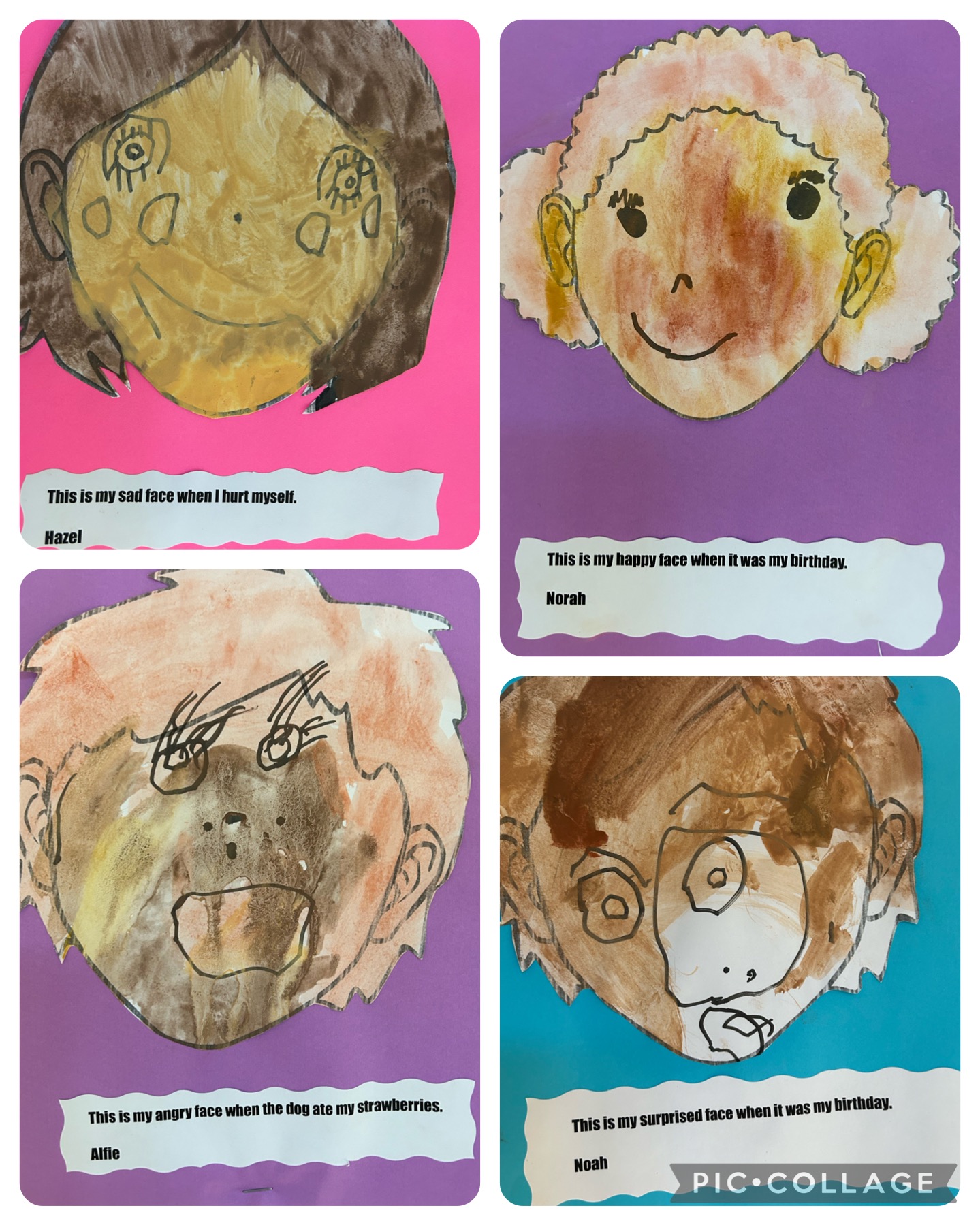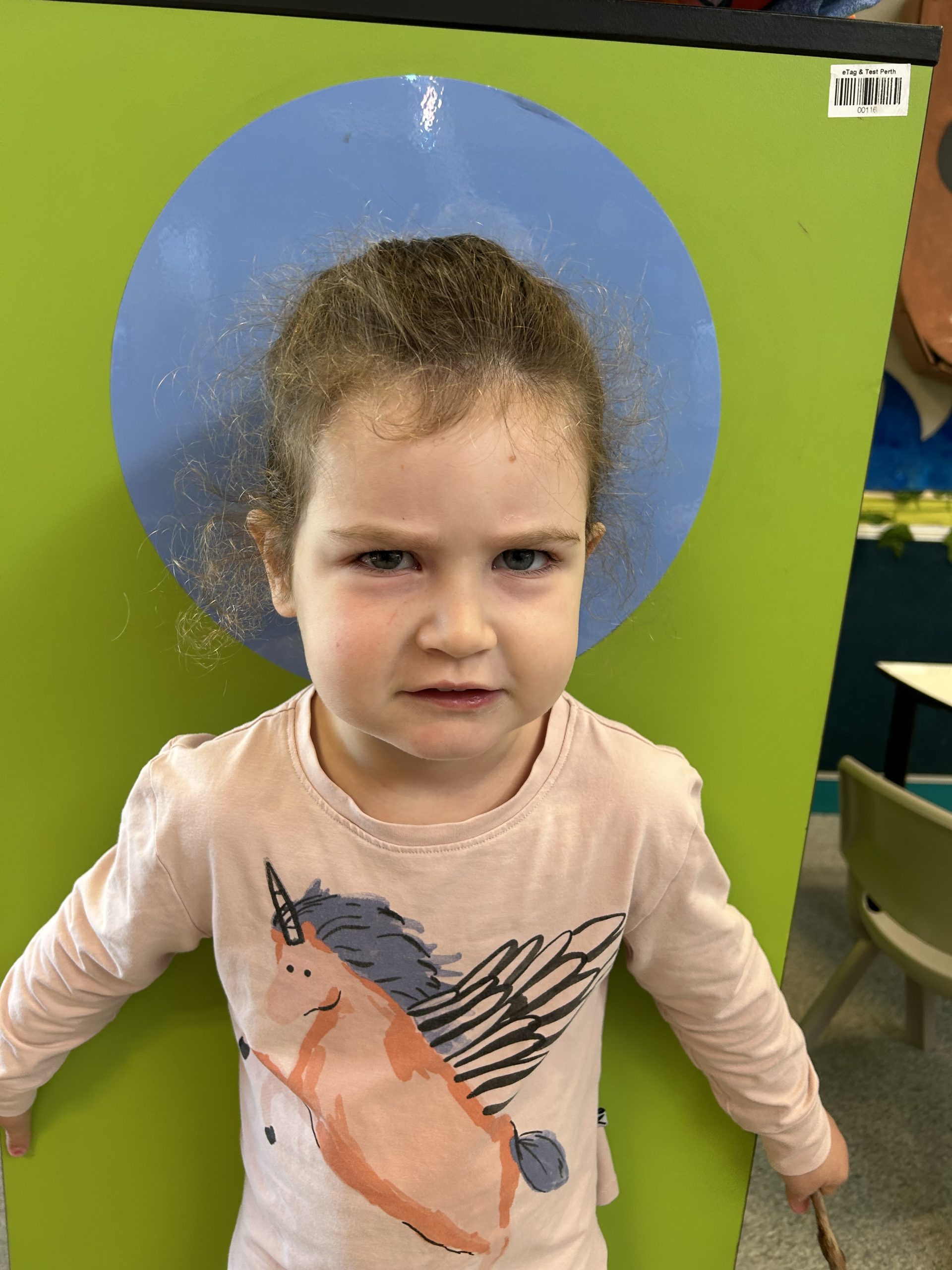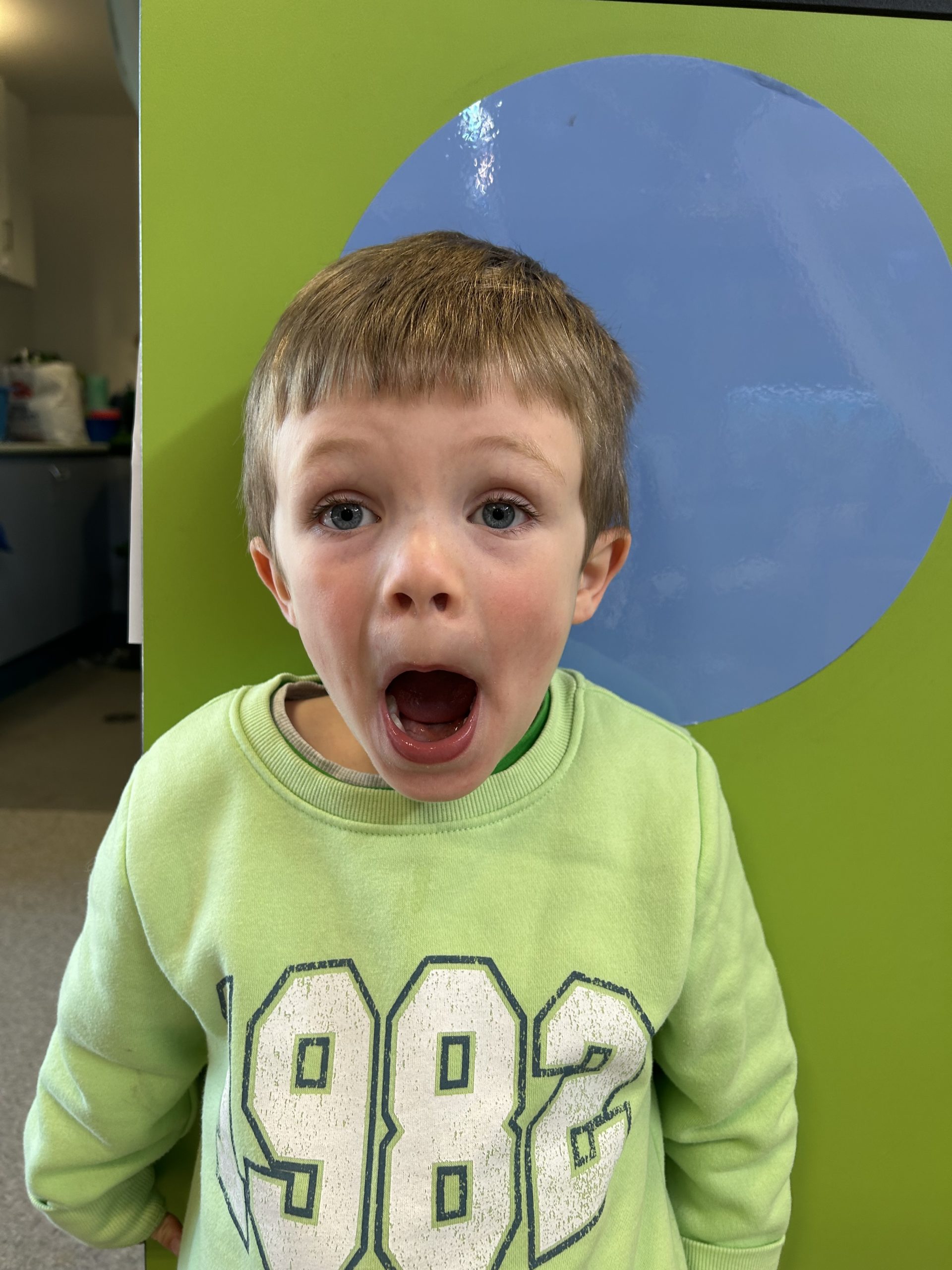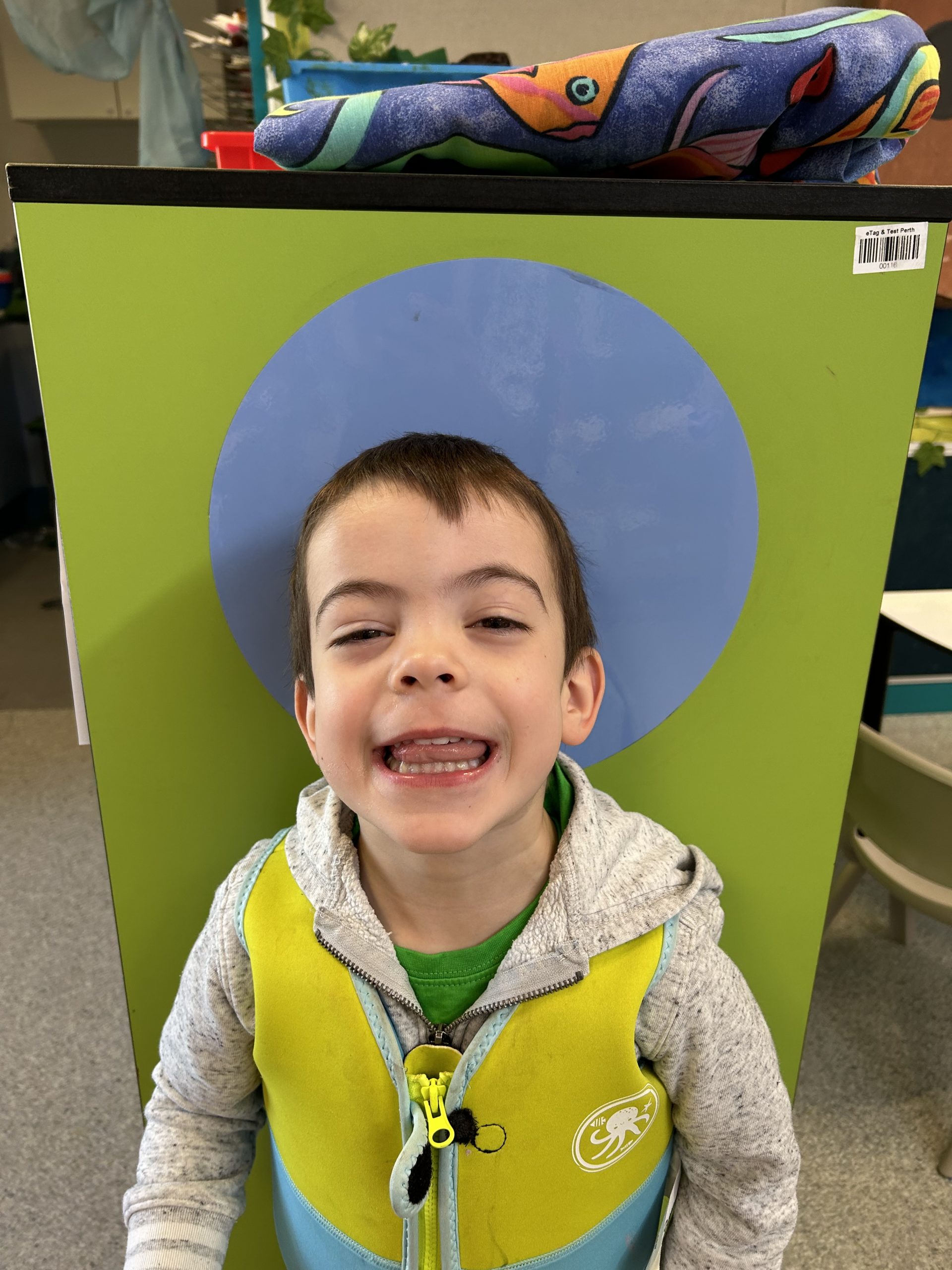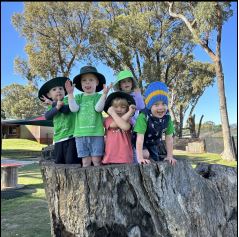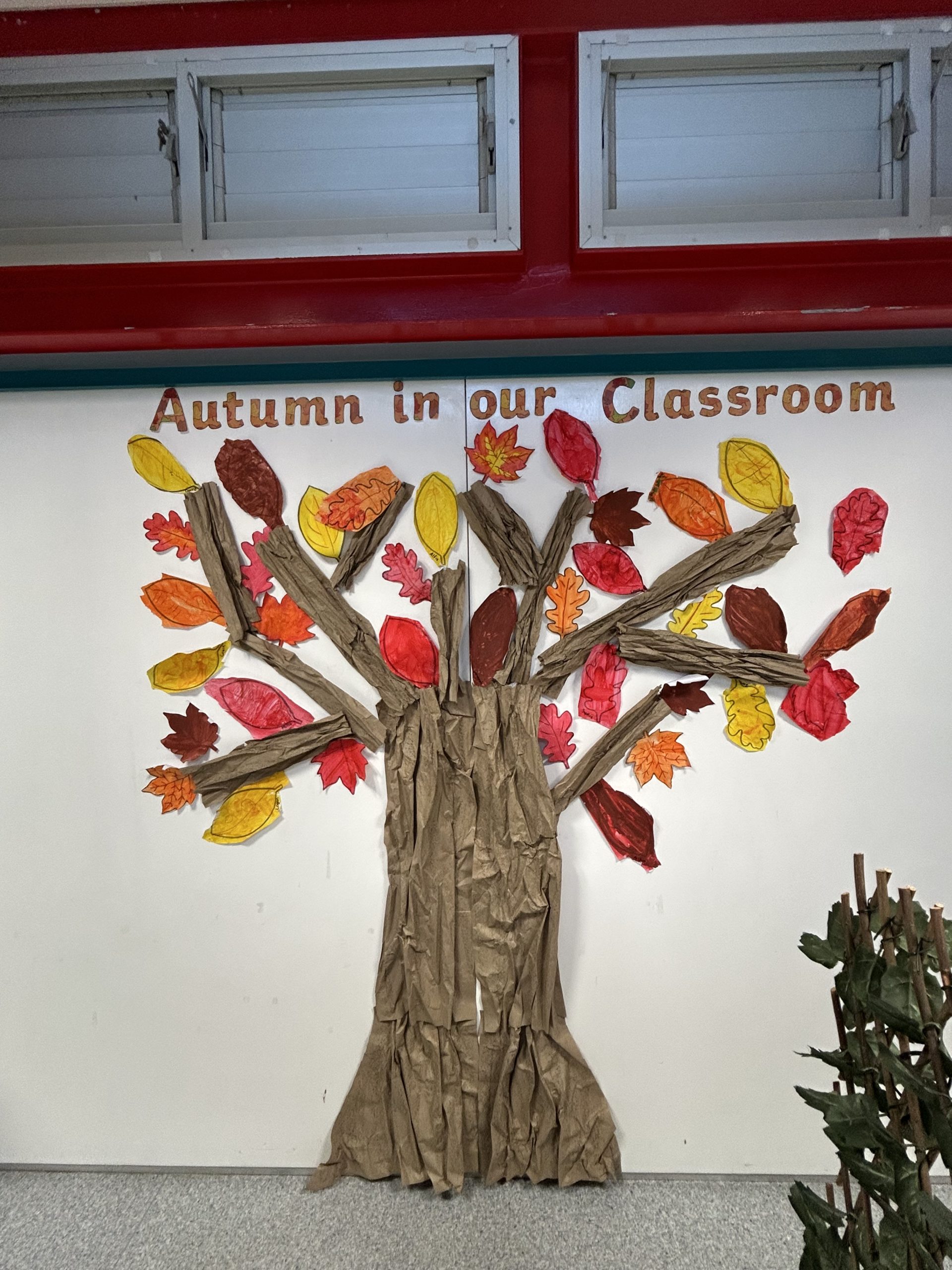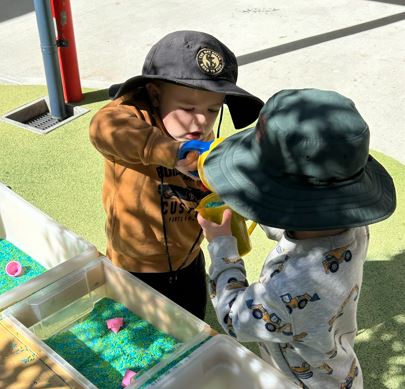 KINDY NEWS
In Religious Education this term both Kindy classes are exploring the ocean and rain.  
In Kindy Red we have listened to two stories about Jesus and how he conducted miracles on the sea. The first story was when Jesus told the fishermen to cast the nets. When they followed Jesus' instructions their nets were filled with fish. We used our fine motor skills to carefully paint fish for our display. The second, was when Jesus calms the storm. We created an art sample and then had a go at retelling the story, with headphones, in Seesaw for our families.  
In Kindy Green we have been talking about the wonders of rain. We have created some wonderful rain inspired artwork followed by questions what the Kindy children wonder about rain. We are now learning about the bible story Noah's Ark.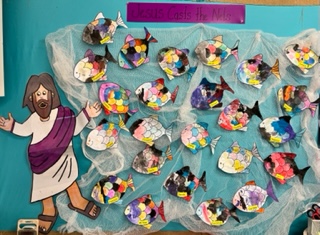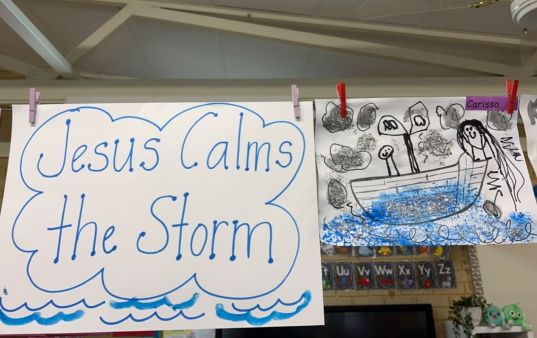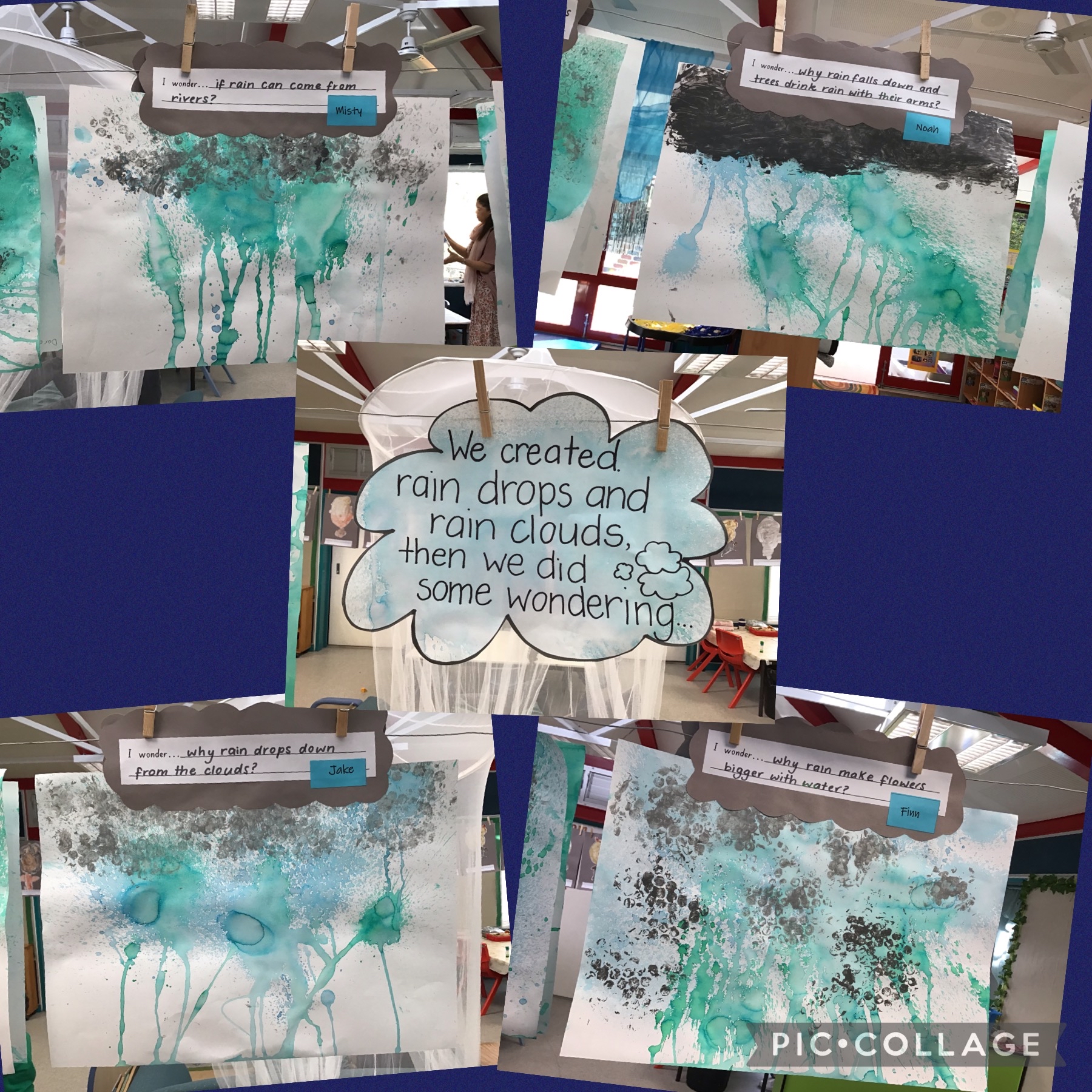 LIGHTHOUSE MATHS
Our Year 3 classes are participating in a program called Lighthouse Maths sponsored by SciTech and Chevron. Two of our teachers, Mrs Carberry and Mrs Cahill were taught how to deliver Powerful Problem-Solving lessons and develop a cooperative and explorative culture in the classroom when it comes to solving Mathematical problems. The students are loving these lessons, they work in small groups to solve a variety of Maths problems and come together to share their solutions at the end.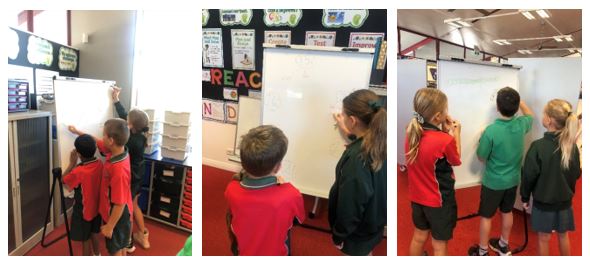 All students are encouraged to return their borrowed books before school from 8.15am to go into the weekly raffle draw. 
Library Days 
Tuesday – Years 3 & 4 
Wednesday – Years 2, 5 & 6 
Thursday – Kindy, Pre-Primary & Year 1
Library Bags for Sale
The Liwara Craft Group have made Library bags.  They are selling them for $10.00 a bag and all profits go towards the craft stall for the school fair.
If you are interested in purchasing one or more of these beautiful bags, they can be purchased through trybookings:
https://www.trybooking.com/events/landing/524560
Then bring their receipt to the Library and select a bag.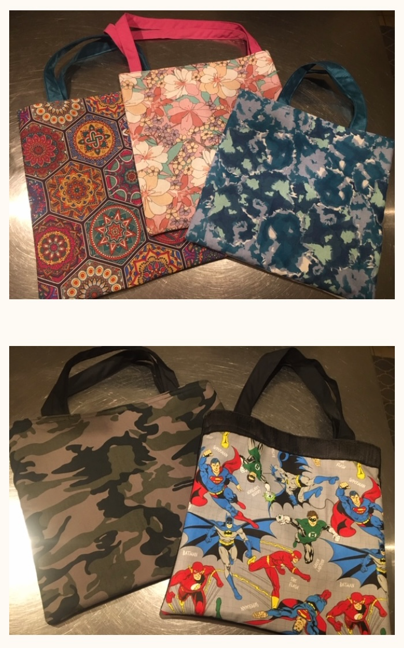 The new menu item of GF Fried Rice, available for winter, is selling well.   This is a coded green item with plenty of fresh vegetables added, a nice warm lunch for a cold day.  Focaccia pizza slabs are one of our most popular items now, which was added onto our menu initially for a trial period, along with the ever-popular macaroni cheese and spaghetti bolognaise.
Please note that sushi orders cannot be changed as we order this item in advance.
Thank you for supporting the Canteen.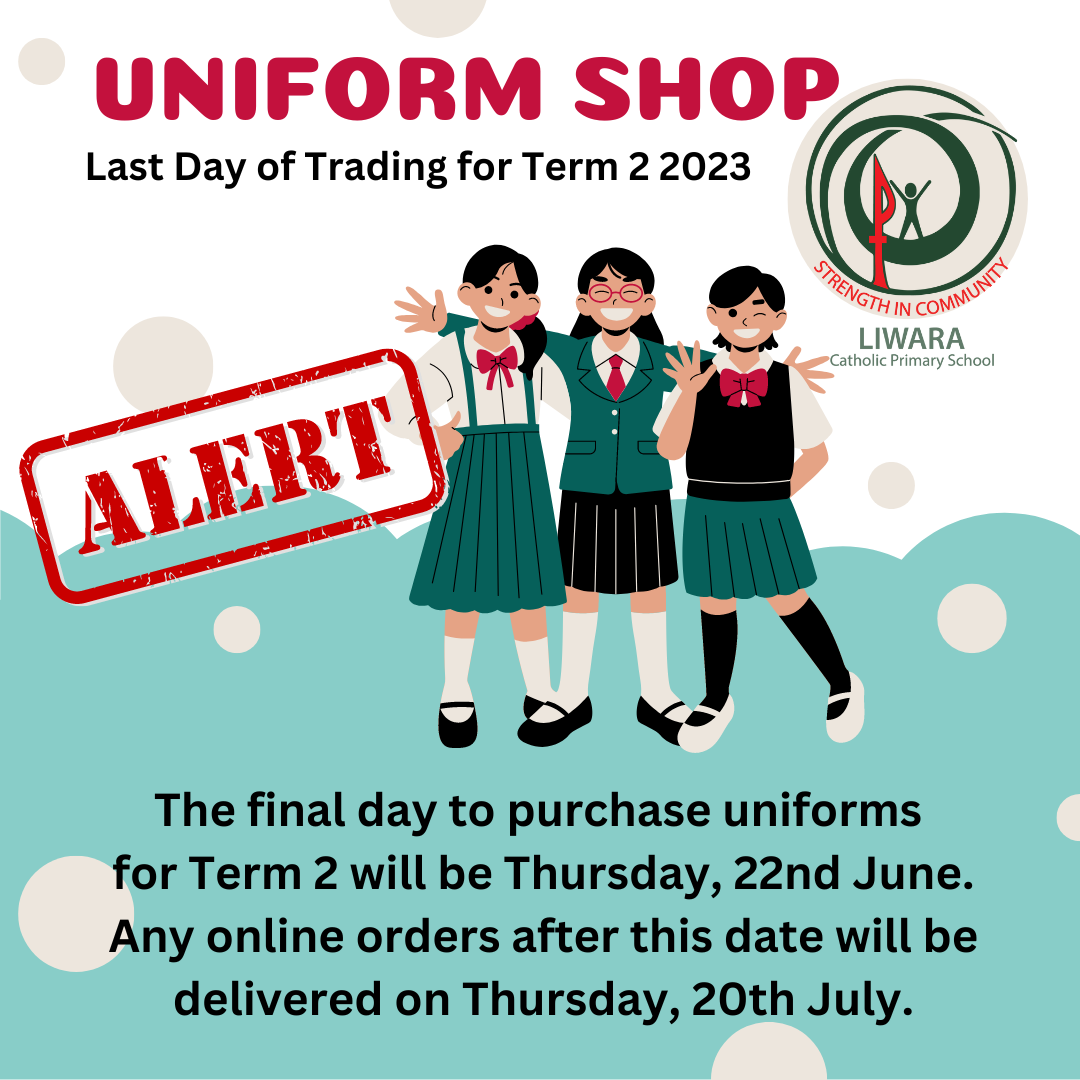 The Uniform Shop is open Thursdays from 8.15am - 9am for all your uniform needs!  Doors will not open outside of these hours.
JFE Details
Phone: 9204 1701
Email: saes@jfe.net.au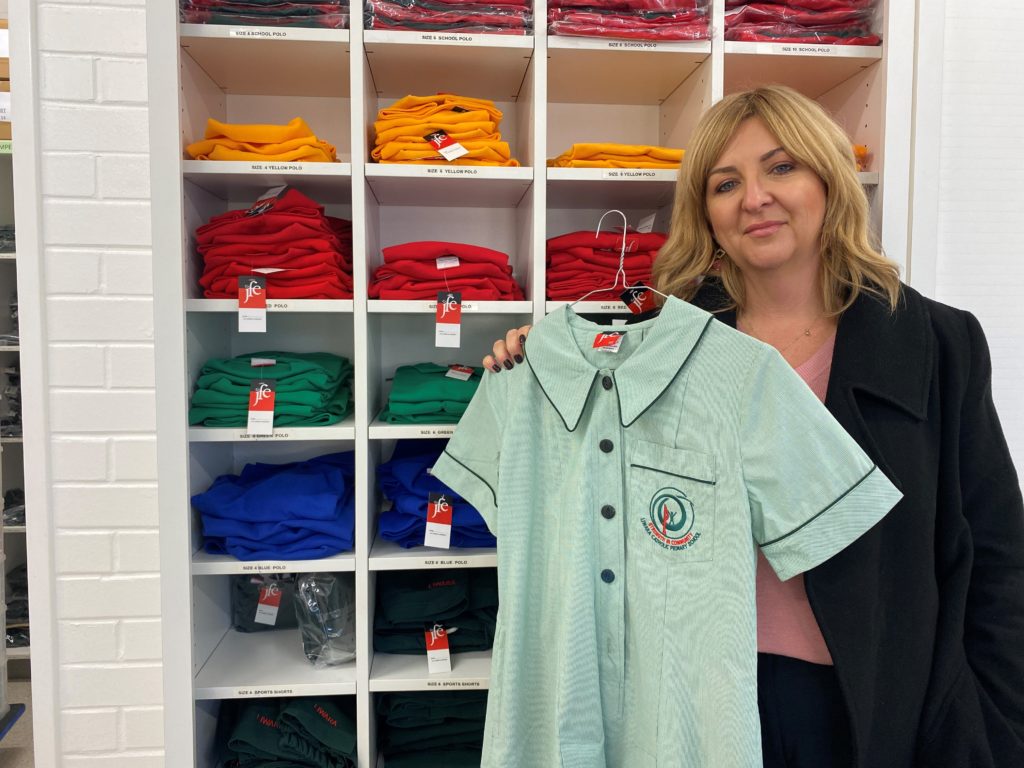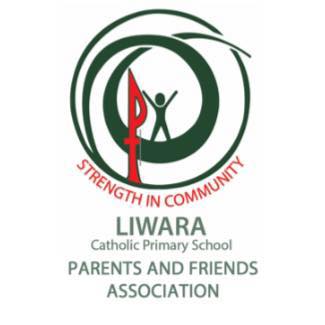 To read this weeks P & F Newsletter, click here.
Please see our current Try Bookings Form and Reimbursement Form below:
To keep up to date, head to our private Facebook page by clicking here.
ALL SAINTS GREENWOOD
7 Liwara Place
Greenwood, WA
6024
PARISH PRIEST
Father Elver Delicano
REGULAR MASS TIMES
Monday – Friday 6am & 9am
Saturdays 6pm
Sundays 7:30am, 9:30am & 5:30pm
Anointing every 2nd Saturday of the month
OFFICE OPEN TIMES
Monday, Wednesday and Friday 10am - 3pm
CONTACT
m: 0466604754
e: greenwood@perthcatholic.org.au
PERTH ARCHDIOCESE WEBSITE
www.perthcatholic.org.au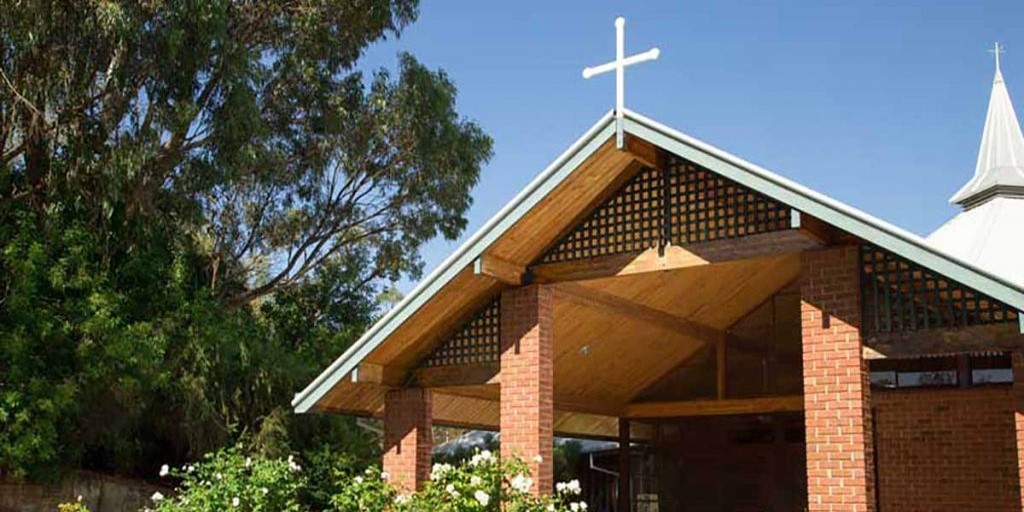 PARISH YOUTH MINISTRY NEWS

Youth Group Goals 
20 youth to attend.
To have our young people understand why we need to ground ourselves in our faith.
To create a safe and engaging space for our young people.
Goal Status 
We were able to achieve this goal as we had 27 young people at youth group this week.
We managed to achieve this goal as we had amazing talk that explored the Sandals of the Gospel of Peace and explained why it is so important to ground ourselves in our faith.
We were able to achieve this by having our leaders focus on relational ministry throughout the night and making sure none of the young people were left on their own.
Youth Group Talk / Focus 
Sandals of the Gospel of Peace!
This week we had an amazing talk from Sam Borg about the Sandals of the Gospel of Peace. He explained why they are such an important part of the Armour of God and explained how the four points of the Gospel are the best way to ground ourselves in our faith.
Next Youth Group Theme 
Helmet of Salvation!
Next week we will be looking at the final piece of the Armour of God which is the Helmet of Salvation. Our focus will be on exploring the importance of having our mind protected when we trust in Jesus.
This Past Week's Non-Youth Group Activities/Masses/External Involvement 
This week we had leaders and young people present at Mass across the weekend.
Parish/Newsletter Promotion 
24:7 Greenwood Youth Group
For Youth in Years 9 - 12
Youth group is an amazing way to engage in faith, meet new friends, have fun playing games and enjoy yummy food.
Sunday nights from 6:30 - 8pm in the Parish Centre.
Contact Lucy on 0466329400 and Jesse on 0424840460 for more information.

Dental Health Services
Greenwood Dental Therapy Centre 
Greenwood Primary School | Merivale Way, Greenwood,Wa,6024
Ph: (08) 92035611 |  
E: GreenwoodDTC@health.wa.gov.au 
VOLUNTEERS WANTED TO ASSIST THE HOMELESS AND DISADVANTAGED AT GRACE CAFE IN JOONDALUP
The Anglican Grace Chapel in Joondalup and St Vincent De Paul Northern Conferences jointly open a drop-in centre for the homeless and disadvantaged each Monday and Friday at the Grace Chapel.  Volunteers offer and serve a heated meal, tea and coffee and hampers of donated food for the guests.
More volunteers are desperately needed.  If you would like to volunteer, please contact Peter on 0491 048 207 or email:  ryansite@tpg.com.au.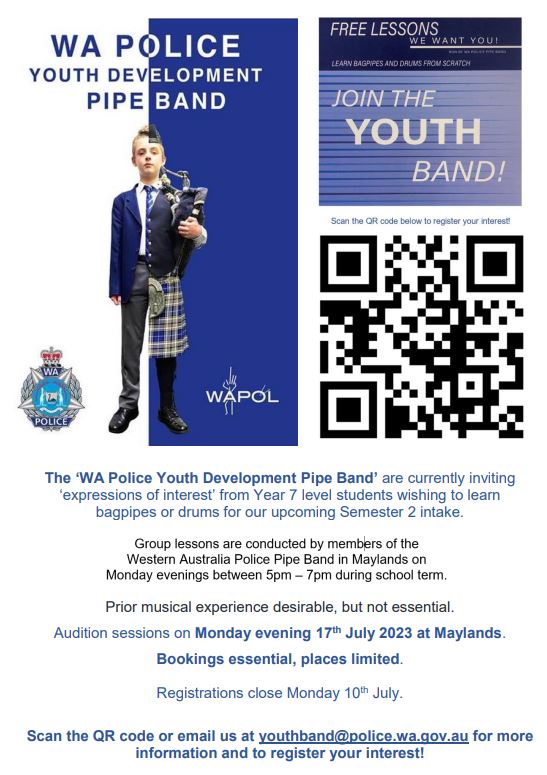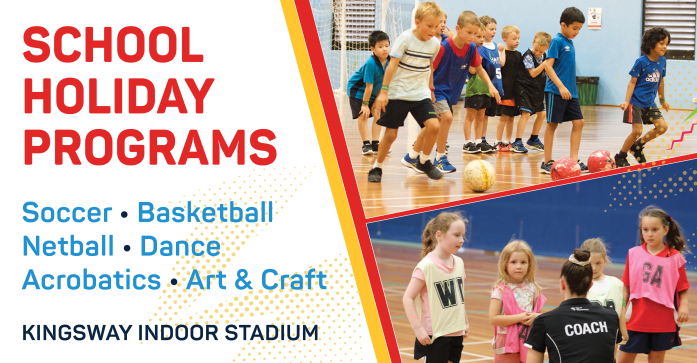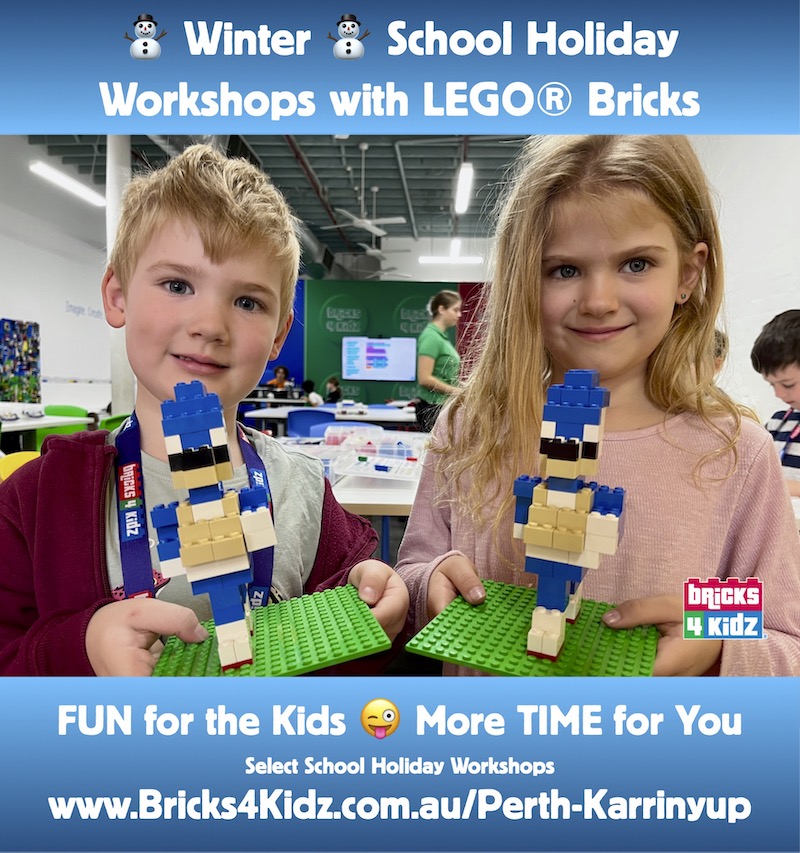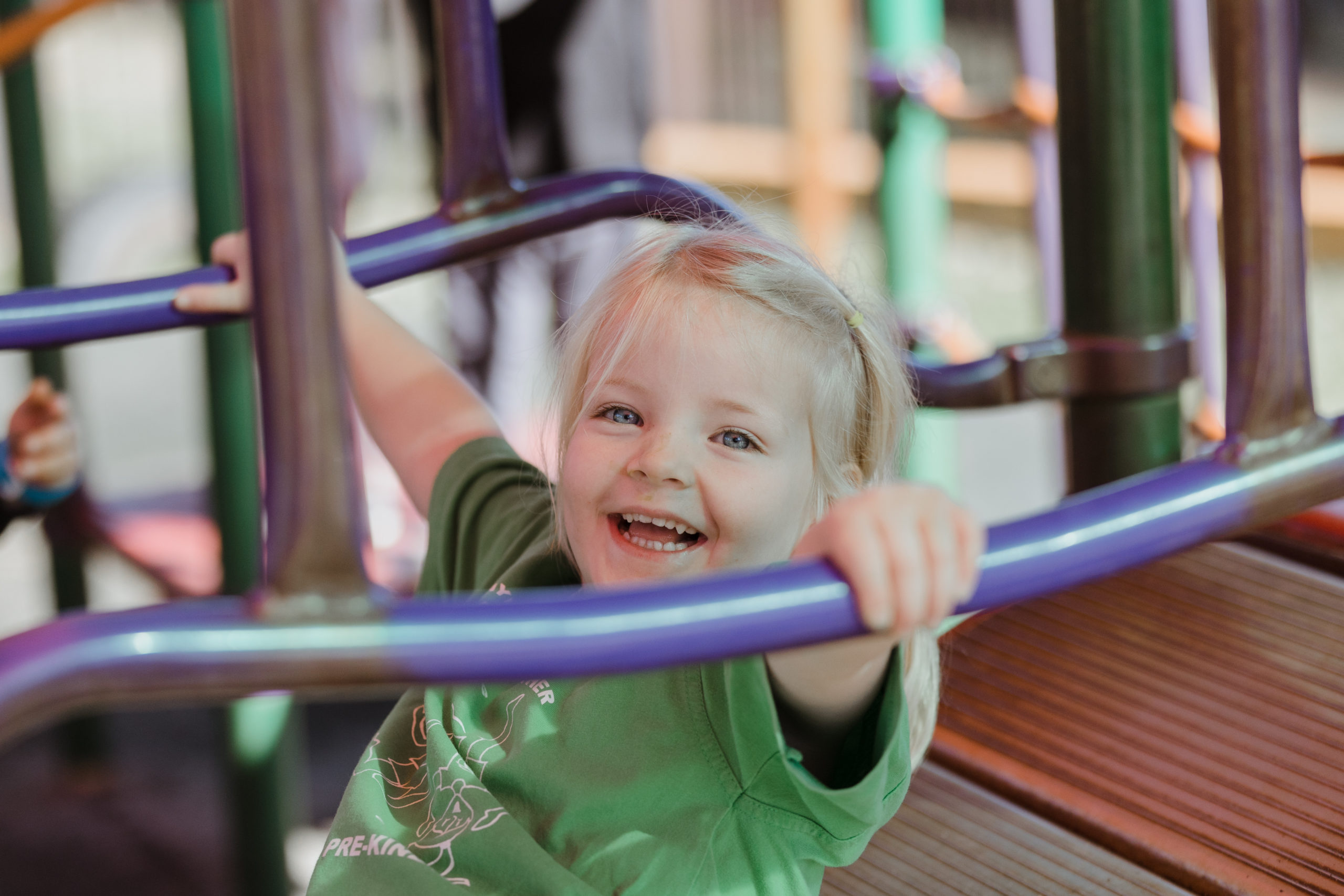 We are now accepting Pre Kindy - Year 6 enrolments for 2023 as well as 2024 & 2025.  Please contact  the school if you have any questions or for  more information.