Students from Kindy to Year Six have the opportunity to engage in fun and interesting Science lessons at Liwara.  Each week, they participate in exploring various aspects of their immediate and wider environment.
Our dedicated Science room houses a range of equipment to ensure students have the opportunity to participate in hands-on investigations to practise their Science Inquiry Skills.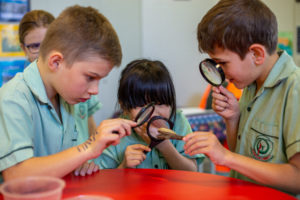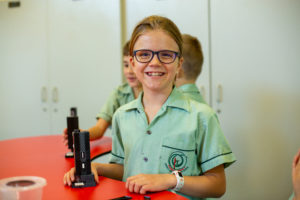 Based on the Primary Connections program and following the Western Australian Curriculum, lessons incorporate all strands of the curriculum, including the Science Understandings in Biological Sciences, Chemical Sciences, Physical Sciences and Earth and Space Sciences.
Cross curricular perspectives are built into the learning program, with a strong focus on Sustainability.
Information technology plays a key role in the presentation of the information to the students and in Communicating Scientifically.
The nature of the Science program at Liwara, fosters the links between classroom learning and the students' everyday experiences, together with the contribution of Science to broader community opinions and developments.