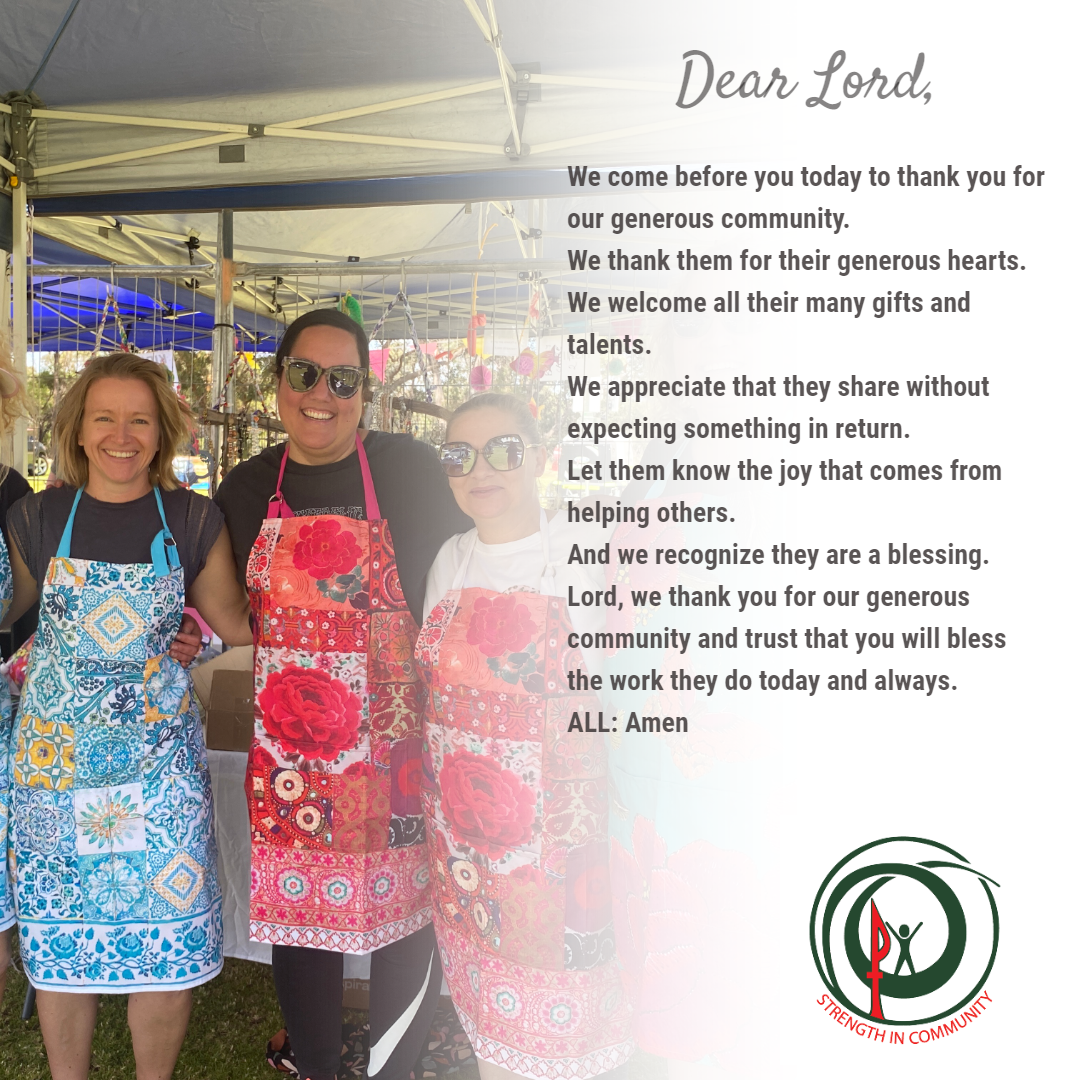 FAITH          TRUST          RESPECT          MERCY

From the Principal's Desk
Dear Parents, Caregivers, Staff and Students,
On Thursday 11 November,  silence fell across each state and territory for one minute as Australia commemorated those who have died in wars, conflicts and peacekeeping operations. Remembrance Day has evolved since it was first marked by allied countries after World War I, in which more than 60,000 Australians lost their lives. November 11 is now observed around the world as a day to remember the sacrifice that countless of people have made in service to their country. 'Lest we forget.'

I would like to say a gigantic thank you to our amazing P&F Fair Committee who have worked tirelessly these last few months leading up to the eagerly awaited Liwara Fair held this evening from 5.00pm – 9.00pm.  Our front office has been inundated, for weeks, with donations from our generous families which our Yr 6 students have been helping to take down to the P&F Storeroom during the week. This is such a wonderful event brought together by a band of hard working and dedicated members of our community who have been busily preparing gourmet treats, baking delicious goods; creating tasty jams, marmalades and spreads; making craft items; collecting and sorting books; growing and gathering plants and so much more.  It is such a humbling experience each year when I walk down the ramp leading to the oval and see the event unfold with a feeling of anticipation and excitement!
THANK YOU TO OUR WONDERFUL LIWARA PARENT COMMUNITY, FROM THE LIWARA STAFF!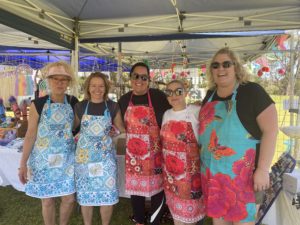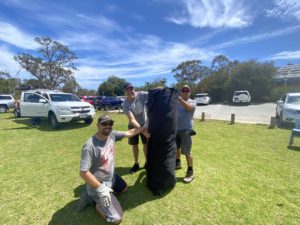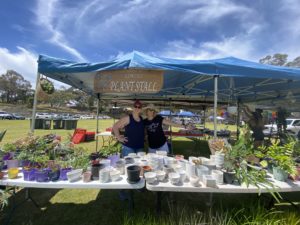 Oval Playground Update: Last Tuesday, Dr Anne Aly, our Federal Member of Parliament, came to speak to the P&F as a follow up to my letter to her and the meeting with Jessica Stojkovski MLA, Mayor Albert Jacob and Joondalup Councillors earlier this year about supporting the Liwara community with some government funding to create a playground for our children.  The aim is to create a playground to a high standard with diverse approaches and interesting, stimulating and fun play value, designed so that collectively children have access to an environment with sufficient diversity so their many individual needs are met.
Anne discussed ways in which she could support Liwara and the wider community in the short term and long.  In the short term she invited us to apply for a Stronger Community Grant EOI (only available by invitation) for an amount of up to $20K to upgrade the area that currently houses the existing playground. In the long term, as Anne will be up for re-election early next year, she has already made an election commitment to our school community of a generous amount of $100K to go towards the extended playground project.   It will be important that it is designed to complement, enhance and celebrate the unique qualities of the location and to be environmentally sustainable where suitably durable and cost-effective materials and processes are utilised.
If you are interested in being involved in the early planning stages of the new playground  I encourage you to send in your name and contact details to the front office, by email or drop in and sign up on the register. We will contact all families who have registered their interest as soon as the wheels begin to turn, next year.  What an exciting community project for our Liwara families to be involved in!
Bonding With Books: What a wonderful initiative by Mrs Gaye Margetic on Wednesday 10 November, where we witnessed the joy for both children and grandparents reading and relaxing together – connecting through books!  There were more than 25 grandparents and parents scattered all through the library and of course a sizeable amount of grandchildren who streamed in to spend time together reading and enjoying the special company of their grandparents.  There are some lovely photos and a video on our Liwara School Facebook page for you to enjoy.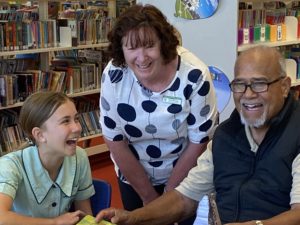 The Annual Community Meeting will be held on Monday 29 November at 6.30pm, in the Ahern Centre.  Nominations for the School Advisory Council and the P&F Executive positions close on Wednesday 24.  The nomination form was sent out via Seesaw to all families. Click on the link below to view the nomination form if you would like to nominate yourself or another community member.
All parents are encouraged to attend.  Our School Advisory Council (SAC) Chairperson, Basil Manganaro will be sharing his annual report with the community and our SAC Treasurer, Ms Clare Coombe will be presenting the financial overview of the year.  I will also be sharing 'The Year That Was'.
We welcome our Kindy 2022 parents  on Wednesday 17 November and our Pre Kindy parents on Wednesday 24 to our school information sessions.  New and existing families have all been sent out invitations for the meetings with all the necessary information.  The duration of the meetings should be about an hour.  We look forward to welcoming families, old and new, as they begin or continue their Liwara journey with their child. If your child is eligible to enter our Kindy or Pre Kindy program in 2022 and you have not yet contacted the school please do this as soon as possible and leave your contact details with the front office.  Karen Rosser, our Enrolment Officer will be in touch with you as soon as she is back at school on Wednesdays & Thursdays.
A friendly reminder that all school fees are to be finalised by the end of Term 4.
Payments can be made over the phone or in person at the Administration Office.
Your co-operation in this matter is greatly appreciated.
From The Assistant Principals' Desk
Parish Mass
In Week 6, Year 2 will be attending Mass on Friday 19th November.  In Week 7, Year 1 will be attending Parish Mass on Wednesday 24th November.
Whole School Prayer
Our last Whole School Prayer will be led by Year 1 on Monday 22nd November starting at 2:40pm in the Church. All are welcome to attend.
Term 4 
November 12 - Liwara Fair
November 17 - Kindy 2022 Parent Information Session
November 19 - Music Performance Assembly
November 21 - Advisory Council Meeting & P&F Meeting
November 24 - Pre Kindy 2022 Parent Information Session
November 26 - Nativity Assembly
November 29 - Annual Community Meeting
December 3 - Graduation Assembly
December 8 - Graduation & Thanksgiving Mass
December 10 - End of Term Mass & Last day for students (TBC)
From Year 3
Hot Potato, Hot Potato 
The gastronomical superstars in Year 3 finished off their Design Technology unit on Food & Fibre by cooking up some hot chips from potatoes. The students were supervised with the use of knives, chopping boards, oil and salt and an airfryer to follow a process to create their afternoon snack.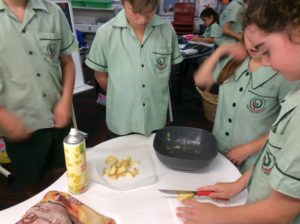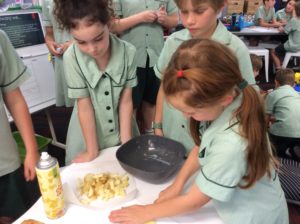 The results were terrific!  Some of the budding chefs even went home and made more chips for their families.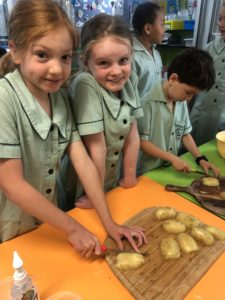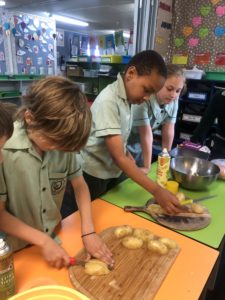 Bond with Books
This certainly happened on Wednesday November 10 when more than 25 Grandparents joined us in the library for a wonderful experience.
It was so pleasing to see so many excited faces and to receive so many positive comments.  Many grandparents brought in special books to read and others discovered the beautiful books we have in our library.  One granddad said he learnt a lot from the book 'Periodic Table' that his grandson had chosen for them to read.
Old friendships were discovered and renewed as 5 of our grandparents were also parents of the school back in the 1980's.
This event was so popular that we will make it a recurring event in 2022.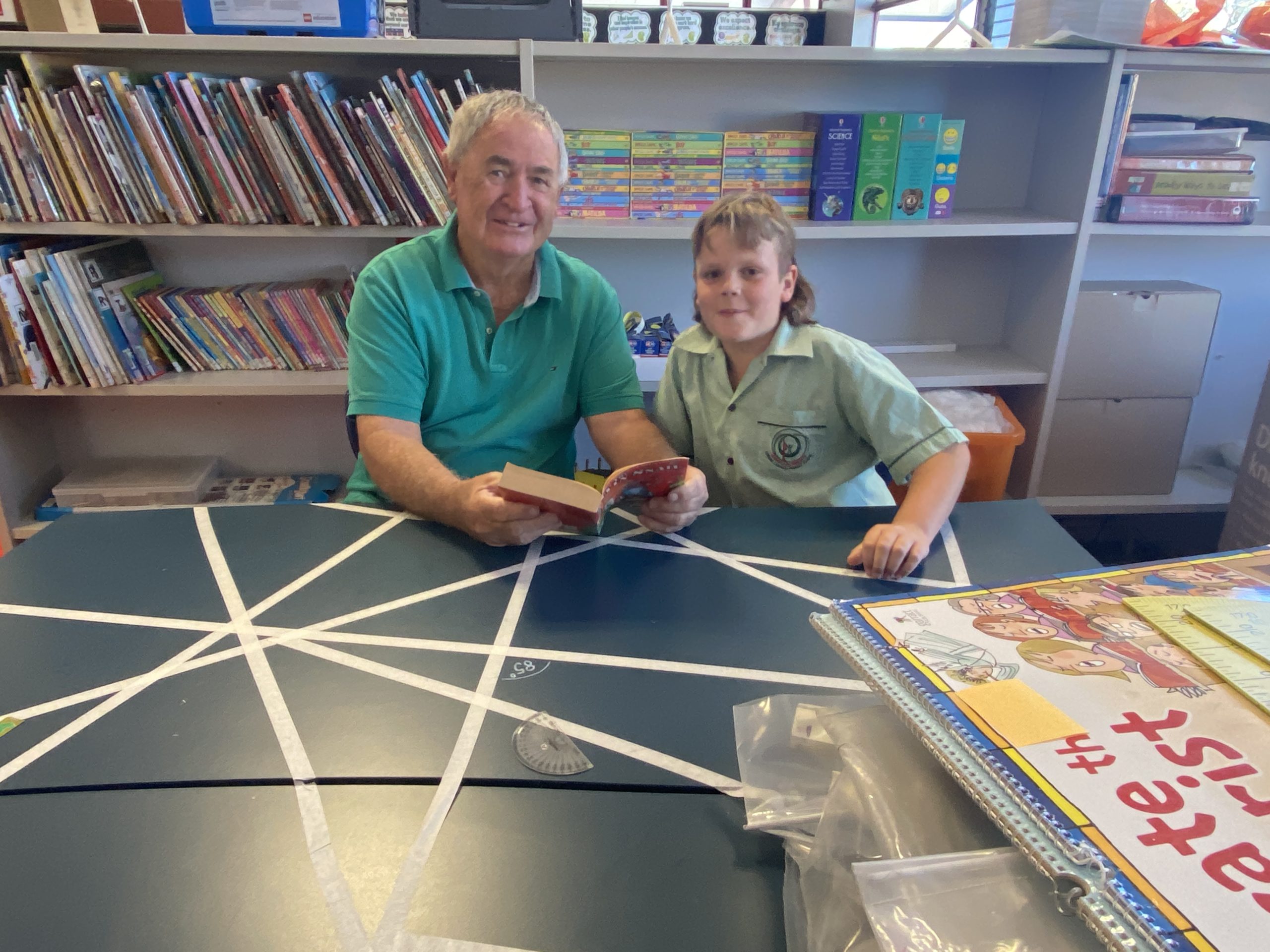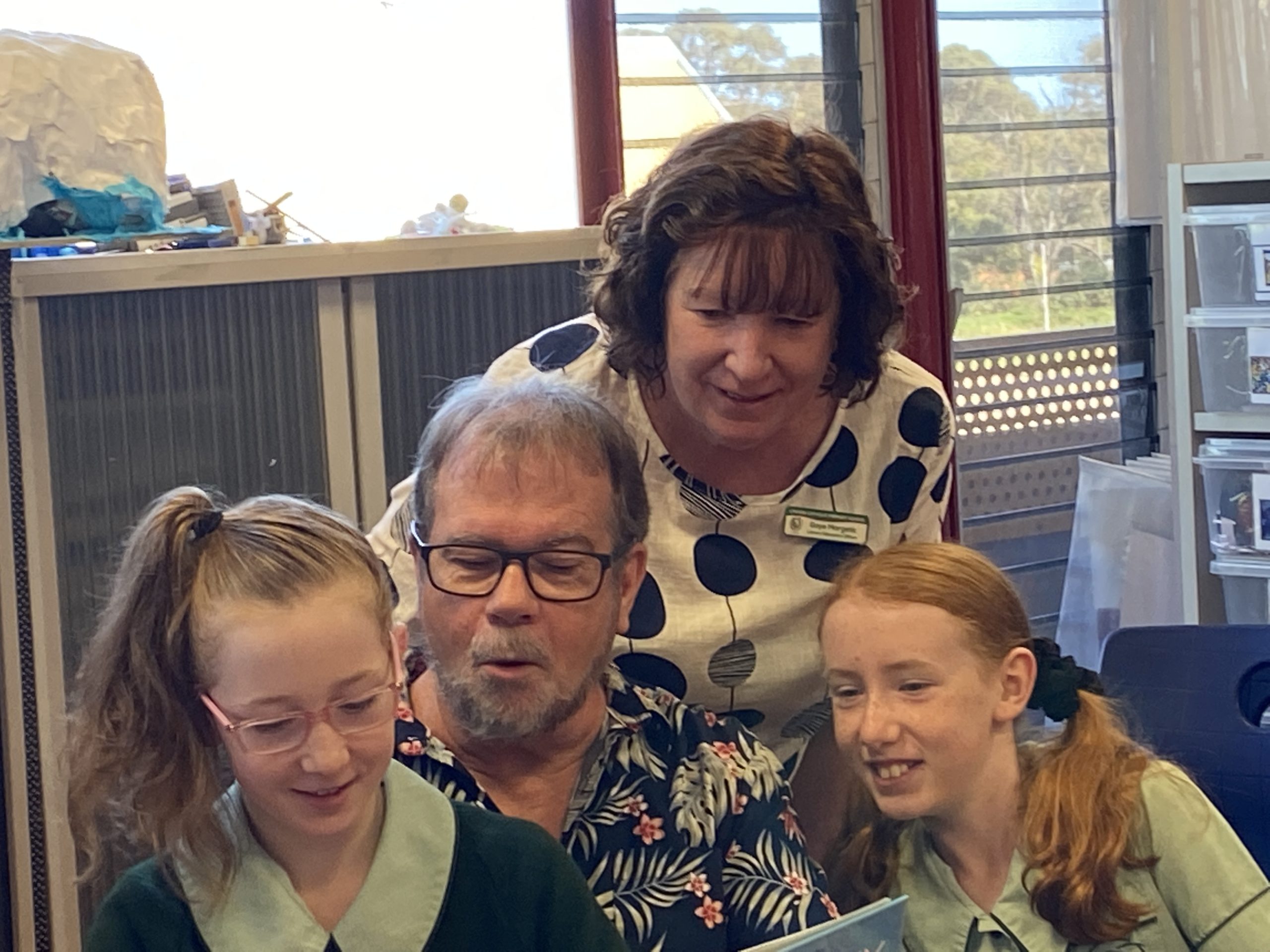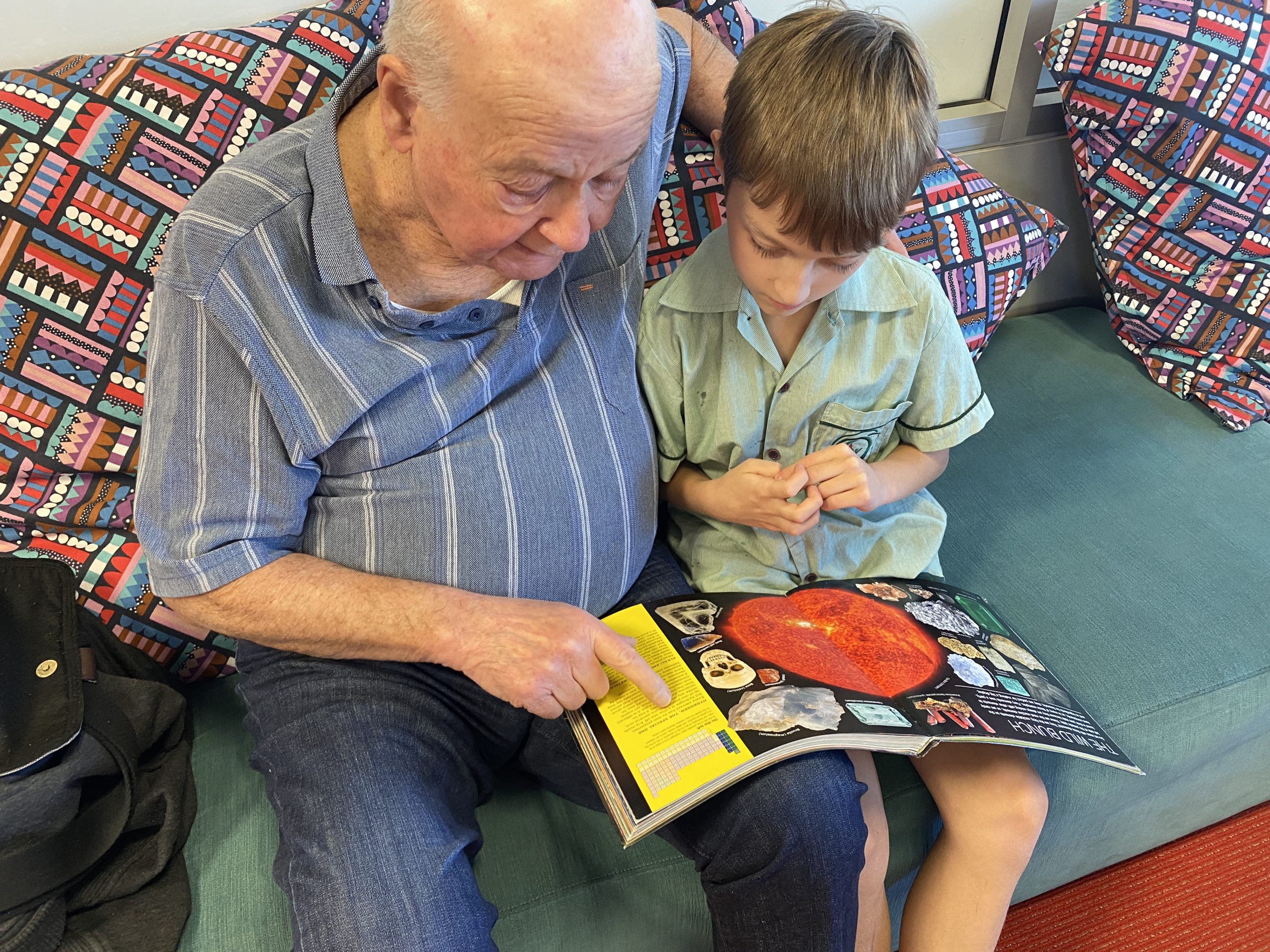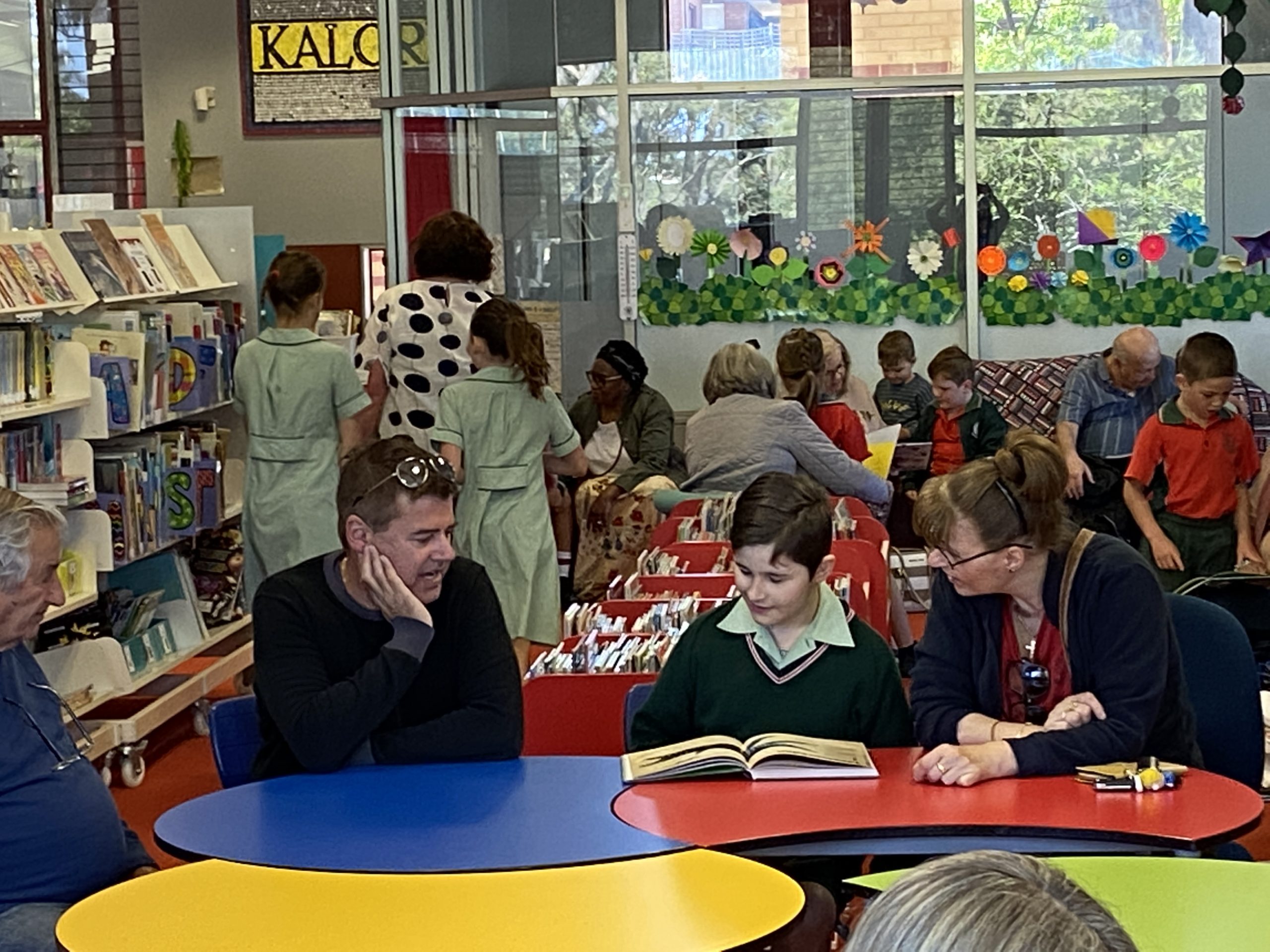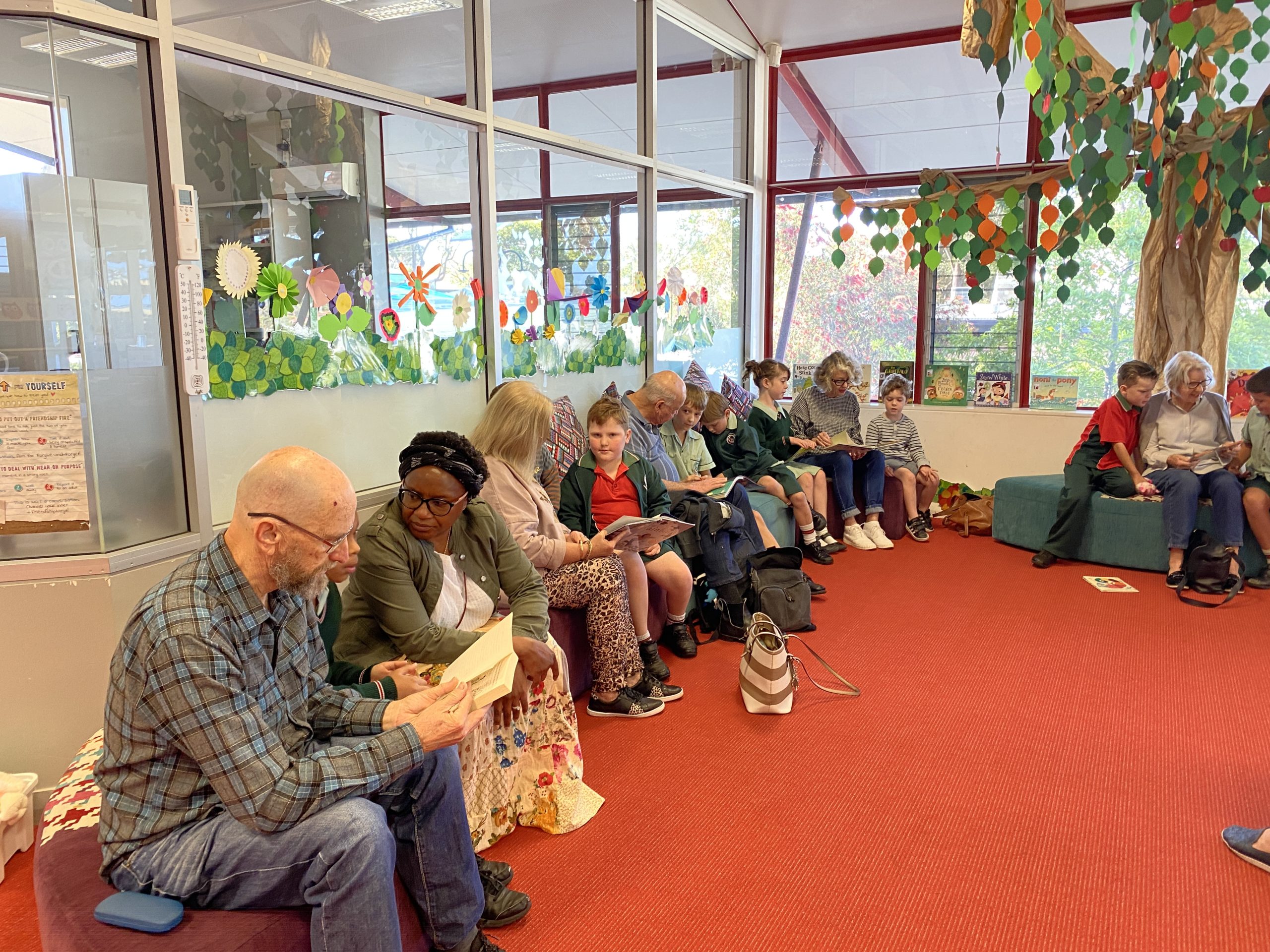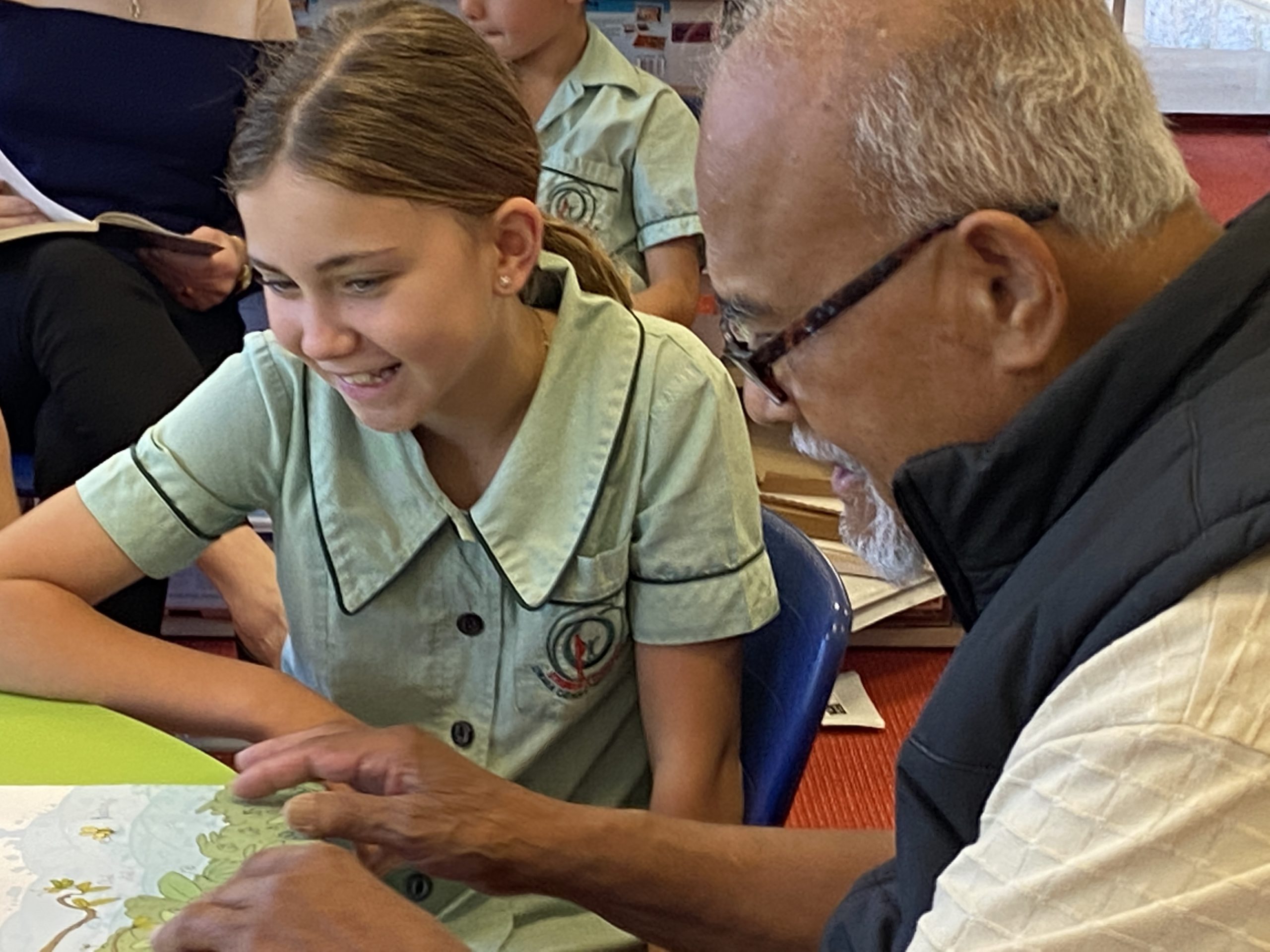 This year Reach (Gifted & Talented) students participated in the junior division of the Maths Olympiad. The Maths Olympiad is specifically designed to stimulate and challenge students at primary school level. It teaches major problem solving strategies and strengthens students' mathematical intuition. A big congratulations to Joshua from Year 5 Green who has received an award for being in the top 25% of students for WA, SA, NT, TAS and QLD.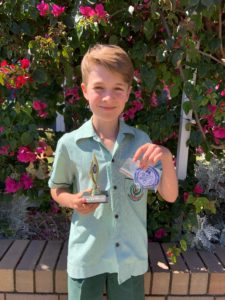 Extra Curricular Activities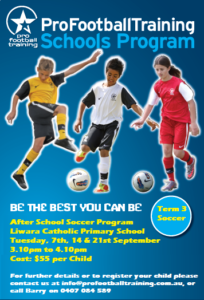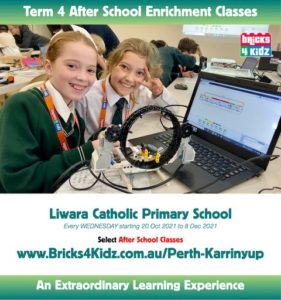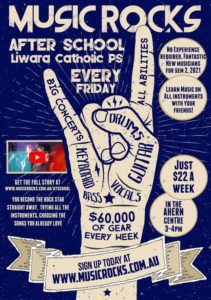 Opening Times
The uniform shop is open for your uniform requirements during school terms on Thursday between 8.15am - 9.00am.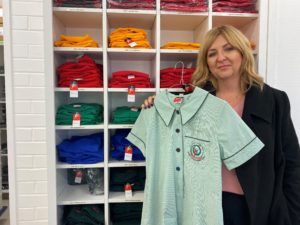 Ordering Details
Uniform order forms can be found on the school website https://www.liwara.wa.edu.au/school-uniform/. Full payment is required when you place the order and items will be delivered to your child's class on arrival.  If you have any questions about uniforms please send them via email to sales@jfe.net.au or call 9204 1701

​
All Saints' Catholic Church

​

PARISH PRIEST: FR ELVER DELICANO​
ADDRESS: 7 Liwara Place, GREENWOOD WA 6024​
TELEPHONE: 0466604754

EMAIL: greenwood@perthcatholic.org.au​
PARISH OFFICE OPENING TIMES: Monday, Wednesday ​& Friday - 10.00am to 3.00pm​

MASSES: Monday – Friday 6.00am & 9.00am​

Saturday – Vigil -6.00pm​
Sunday – 7.30am, 9.30am, 10.30am  & 5.30pm​
(Anointing every 2nd Saturday of the month)​

Reconciliation: Saturday 9.30am – 10.00am & ​5.00pm – 5.30pm or by request​
Church Cleaning
All Saints Catholic Church is looking for volunteers to join their cleaning crew! As a volunteer, you will be given a cleaning task that will take you 30-60 mins and you will be on roster once every 7 weeks. You can clean at a time that suits you best. If you can help, contact Heidy Verweij, 046 6251 314 or heidyverweij@gmail.com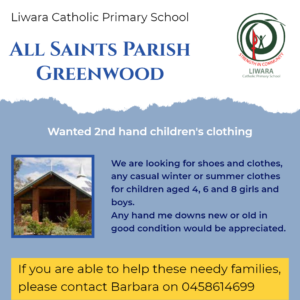 RITE OF CHRISTIAN INITIATION OF ADULTS
Are you an adult thinking about becoming a Catholic?
Not sure where to begin? Like to find out more without obligation or pressure? If you are interested, in discovering what the Church has to offer or for further information, please contact Fr Elver (0466 604 754) or Juliet Southgate (6113 2799)
24:7 Greenwood Youth Group
For all youth in Years 6-12
This Sunday 6:30pm-8:00pm at the Church meeting room
Click on the links to download the latest newsletters.
24-7 Greenwood Update 7th November
Call Anthony on 0455 108 885 or Georgia on 0458 197 685 for more information
God bless,
Anthony and Georgia
24:7 Greenwood Youth Ministers